NFL
You Might Be Shocked to See Who Tops the List of the Highest Earning NFL Quarterbacks Ever
Tom Brady has six Super Bowl titles with the Patriots since 2001 and has become arguably the best quarterback of his generation — and possibly all-time — during that span. Given that, you'd think that he has made more money than any quarterback in NFL history since he has certainly earned it with his track record. However, he wasn't in the top 10 of highest-paid NFL players in 2018. As it stands now, Brady isn't No. 1 on the list of highest earning NFL quarterbacks ever, and you might be surprised who is.

10. Carson Palmer
Career earnings: $174.1 million
Carson Palmer played 14 seasons with the Bengals, Raiders, and Cardinals. His career record is barely over .500 (92-88-1), and he was just 1-3 in three playoff appearances, but that's good enough to be one of the highest earning NFL quarterbacks of all time. His regular-season stats helped him make more than $174 million in his career, which is good enough to make our list.

9. Matthew Stafford
Career earnings: $178.2 million
Matthew Stafford was the last No. 1 overall draft pick to get a massive payday before the league instituted a new structure for rookie contracts. That has helped Stafford earn more than $178 million in his 10-year career with the Lions, even though his record in the regular season is 66-75, with a 0-3 mark in the postseason.

8. Matt Ryan
Career earnings: $178.7 million
Matt Ryan has had significantly more success than Matthew Stafford, but he has earned just $500,000 more than the Lions' quarterback. In his 11 seasons with the Falcons, he has led them to the playoffs six times including an appearance in Super Bowl LI. Ryan is the best quarterback in Falcons' history, and he's one of the highest earning NFL quarterbacks, too.

7. Ben Roethlisberger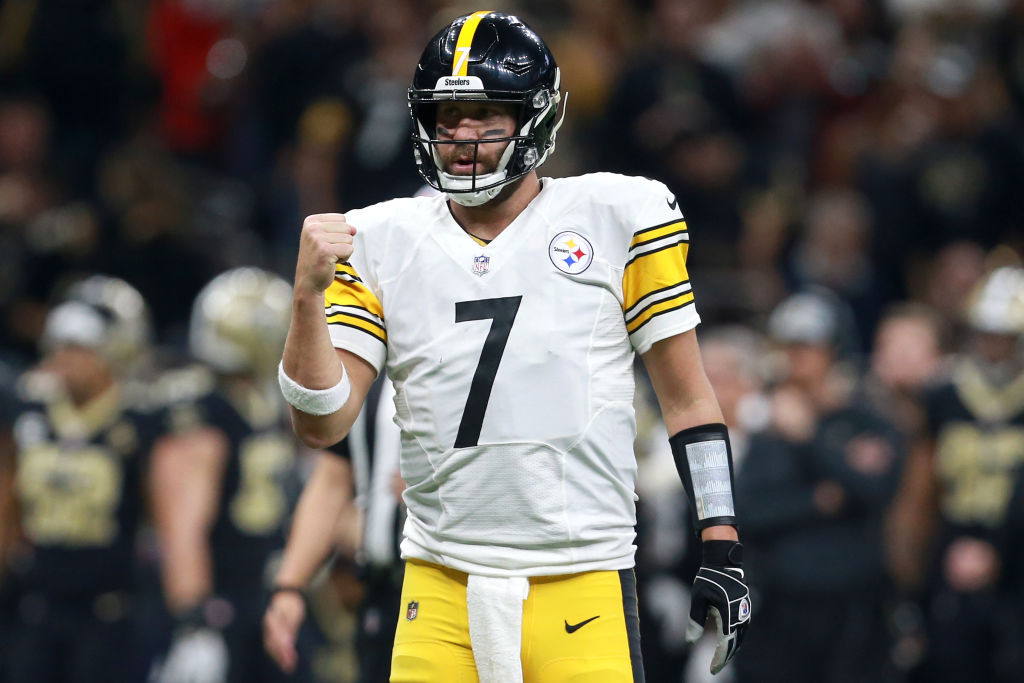 Career earnings: $187.2 million
Roethlisberger is the first quarterback on the list with a Super Bowl victory — two to be exact. He has spent his entire 15-year career with the Steelers, amassing an impressive 144-69-1 record in the regular season and 13-8 in the postseason. Heading into the 2019 season, he has the sixth-most passing yards in league history, and he will continue to add to his total, both on the field and in his bank account.
6. Philip Rivers
Career earnings: $202.9 million
Rivers is the first player on the list to surpass $200 million in career earnings, with nearly $203 million thus far. He has a 118-90 record in 15 seasons with the Chargers, but he is only 5-6 in the playoffs. Despite having a good career, a Super Bowl appearance has proven to be elusive for Rivers, who is yet to advance past the AFC Championship Game.

5. Aaron Rodgers
Career earnings: $204 million
We start the top half of the list with Rodgers, who has a little more than $204 million in career earnings so far in his Packers career. He's always in the conversation as one of the best quarterbacks of his generation, with the biggest knock on him being his single Super Bowl ring. He is 100-57-1 in 14 seasons, with a 9-7 postseason record. Among his notable achievements is holding the best career passer rating in league history at 103.1.

4. Tom Brady
Career earnings: $212.1 million
Despite his six Super Bowl titles, Brady falls outside the top three of highest earning NFL quarterbacks. Somehow we doubt people feel too bad for him because he still has more than $212 million in career earnings — and that's not even taking into account money he makes from his many endorsement deals. He could have made more, but he routinely restructures his contract to allow the Patriots to have more cap room to sign players. Brady has a regular season record of 207-60 in 18 seasons, with an even more impressive record of 30-10 in the postseason. Among his achievements, he ranks fourth in career passing yards and third in passing touchdowns.

3. Drew Brees
Career earnings: $221.7 million
In 18 seasons with the Chargers and Saints, Brees has gone 155-108 in the regular season and 8-7 in the postseason, including winning Super Bowl XLIV. He is the all-time leader in career passing yards, and he ranks second in passing touchdowns. His impressive stats speak for themselves, as do his paychecks. Brees is one of the highest earning quarterbacks ever with more than $221million to this point.

2. Peyton Manning
Career earnings: $248.7 million
The elder Manning brother recently fell from No. 1 to No. 2 on the list of highest earning NFL quarterbacks, but his career haul is nothing to be ashamed of. He played for the Colts and Broncos in his 17-year career, going 186-79 in the regular season but a disappointing 14-13 in 15 postseason appearances, which included leading the Colts to victory in Super Bowl XLI and the Broncos in Super Bowl 50. The records Manning holds include most career passing touchdowns, and he's second in passing yards.

1. Eli Manning
Career earnings: $252.3 million
Thanks to his $17 million salary this season, Eli Manning passes his big brother to take the top spot on the list with $252,300,000 to date. In 15 seasons with the Giants, Manning has a regular season record of 116-114 and is 8-4 in the postseason, including winning Super Bowls XLII and XLVI.