Can You Name the 5 Highest-Paid Coaches in College Basketball?
In college basketball, the top teams in the country are the ones that consistently get things done on the court. The players on these clubs make big shots in the clutch, force their opponents into difficult situations, and compete at a high level on both ends of the floor. Yet, aside from having much more talent (usually) than the majority of their opponents, these particular programs also tend to have one major thing in common: incredible coaching.
The game is and will always be decided on the court. But the teams with the top-tier coaches usually find themselves in the best position to win on a regular basis. Of course, as we see in other areas of college athletics, these head coaches don't come cheap. Thanks to the hard work of the fine folks at USA Today, using a specific methodology, we know which college basketball coaches — among those who led their teams to the 2016 NCAA tournament — make the most bank in 2016.
You may think you know which college basketball coaches seriously cash in, but we have a feeling the order at the top might surprise you. See for yourself.
5. Tom Izzo, Michigan State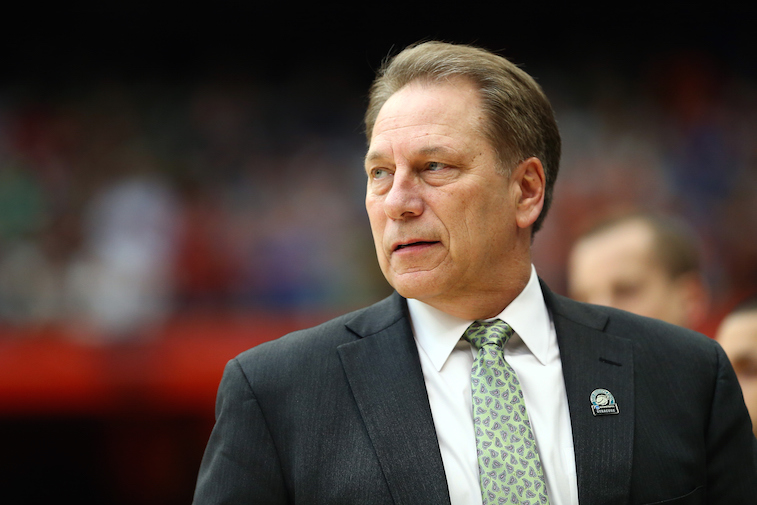 Total pay: $4,150,359
Everyone always talks about Tom Izzo's ability to prepare his players to perform in March. However, if you look at his whole resume, it's clear the guy gets his teams ready to win — period. Since becoming Michigan State's head coach in 1995–96, Izzo has amassed a 524-205 record (.719 winning percentage), won seven regular-season conference titles and five conference tournament championships, been to the Final Fours seven times, and cut down the nets in 1999–00.
Thanks to his compensation from the university ($3,525,359) as well as "other pay" ($625,000), the Spartans' head coach earns a 2016 salary of $4,150,359. Given all that he's accomplished in his tenure in East Lansing,  Mich., many consider this a bargain.
4. Bill Self, Kansas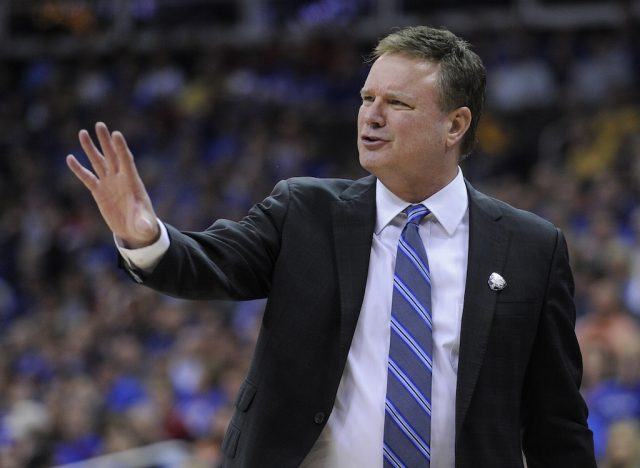 Total pay: $4,943,776
In a coaching career spanning more than two decades, Bill Self has proven successful at four different universities. In the end, however, what he's accomplished at Kansas is nothing short of spectacular. Since taking over the program back in 2003–04, Self has led the Jayhawks to 12 consecutive regular-season conference titles, seven Big 12 tournament championships, two Final Four appearances, and one national championship. Is he worth the $4,943,776 he's making in 2016 (which doesn't include the possible $525,000 in max bonus pay)? You better believe it.
3. Sean Miller, Arizona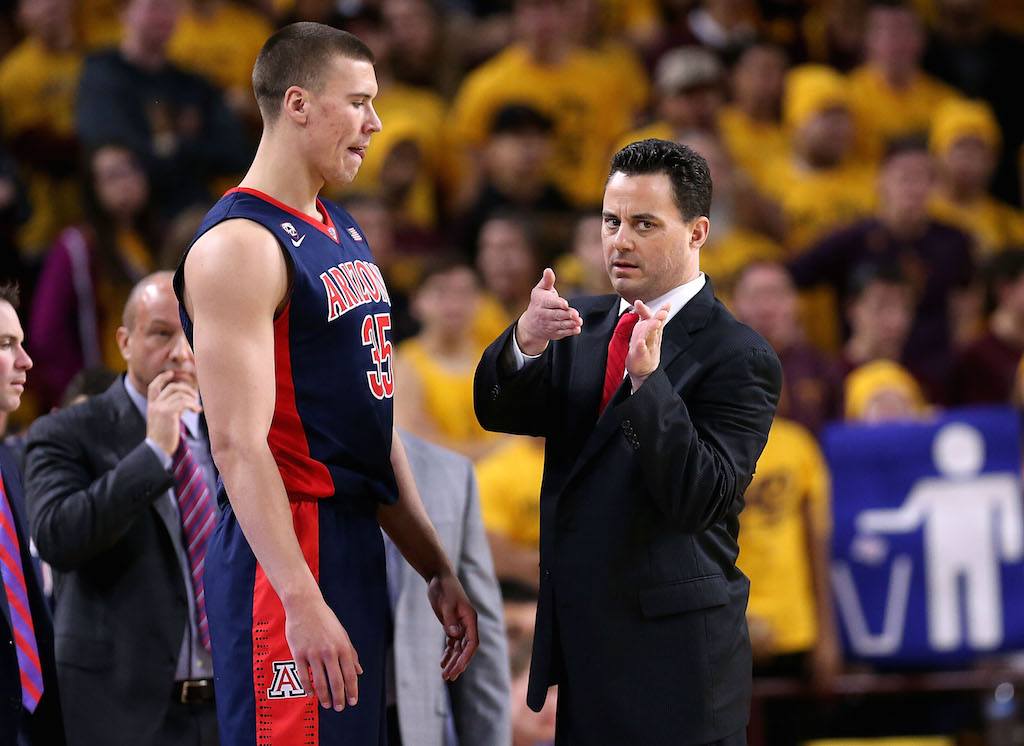 Total pay: $4,945,664
Sean Miller has yet to win a national championship, but he's still among the top young college basketball coaches in the game. At Arizona, where he's been since 2009–10, Miller's led the Wildcats to three regular-season conference championships, one conference tournament title, five NCAA tournament berths, and a .755 winning percentage (188-61 overall record). It's only a matter of time before he cuts down the nets on the grandest stage.
2. John Calipari, Kentucky
Total pay: $6,875,376
John Calipari is the pioneer of the "one-and-done" era. His ridiculous history of success includes an overall coaching record of 662-187 (.780). Since becoming the head coach of the Kentucky Wildcats back in 2009–10, Calipari has lost just 47 games (he's won 217), been to four Final Fours, won one national championship, and turned Lexington, Ky. into the premier pitstop for future NBA superstars. He's earning almost $6.9 million to call the shots for the Wildcats in 2016. However, that's nothing compared to what the school would actually pay to keep him from taking his talents to the professional ranks.
1. Mike Krzyzewski, Duke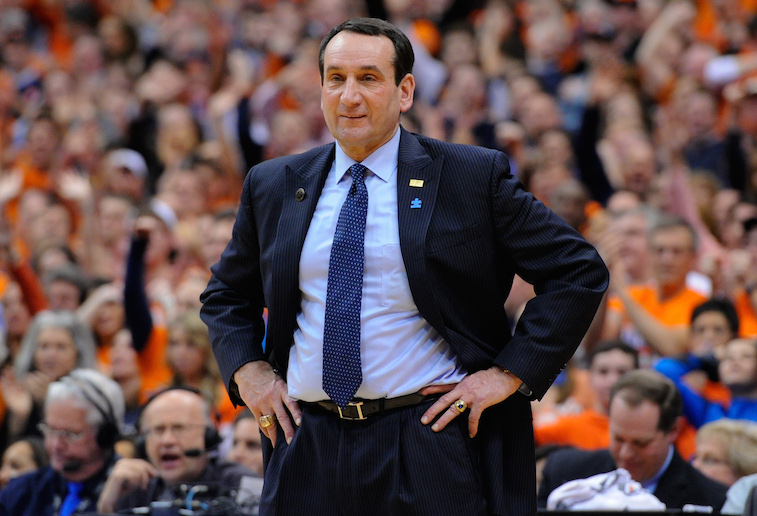 Total pay: $7,299,666
It's only fitting that the highest-paid coach in college basketball is also the sport's winningest head honcho. Duke's Mike Krzyzewski has won 1,043 career games (970 with the Blue Devils), 12 regular-season conference titles, 13 conference tournament championships, and visited 12 Final Fours, resulting in an unimaginable five national championships. There is only one "Coach K." The folks in Durham, N.C. can thank their lucky stars that he's on their side. The rest of the coaches, not so much.
Statistics courtesy of SR/College Basketball and USA Today.
To see the rest of college basketball's highest-paid coaches, courtesy of USA Today, click here.