The 10 Highest-Paid College Basketball Coaches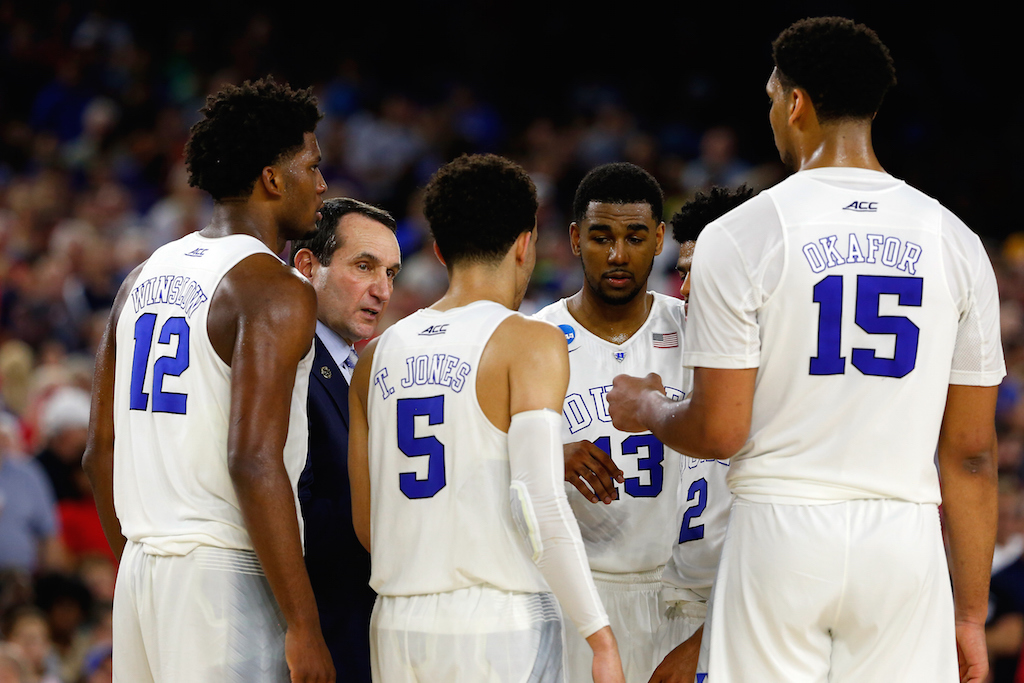 We're so close to the 2017 NCAA Tournament, we can almost taste the madness. And while we don't know if this year's dance will provide us with any Cinderella stories, there's one thing we do know: These teams aren't going anywhere without great coaching.
You can have all the talent in the world, but if you don't have a capable person pulling the strings, then it won't make a difference. The fact is, if you want to be successful in college basketball, then you better have a great coach. Unfortunately, bringing in that kind of talent will cost you. Big time.
USA Today did the research, put together the data, and figured out which coaches in college basketball were paid the most in 2016. It used specific methodology to come to these conclusions and focused on the 68 coaches who led their teams to the NCAA tournament last season. If there's anything to take away from this list, it's that some coaches earn significantly more money than others. The 10 highest-paid coaches in college basketball are proof of that.
10. Kevin Ollie, Connecticut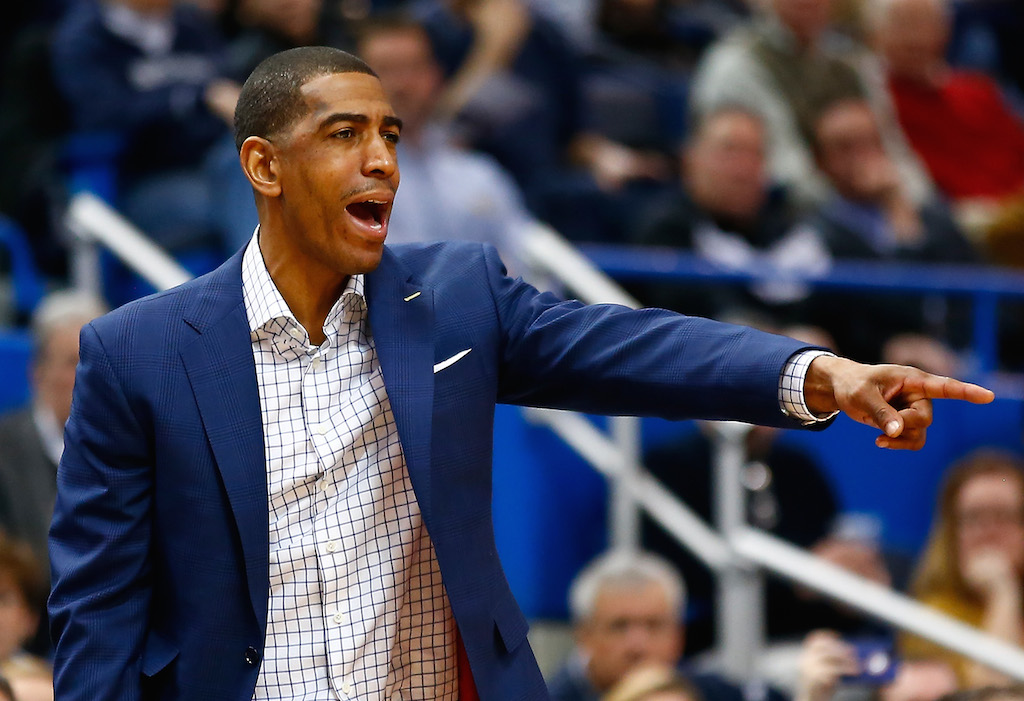 Total pay: $3,100,000
Max bonus: $336,665
When Jim Calhoun decided to step down as UConn's basketball coach, some folks believed the program was in serious trouble. The legendary coach, however, was confident the Huskies would be fine under his successor, Kevin Ollie. And boy was he right. Since taking over the gig in 2012–13, the former point guard has gone 111-60 (.649 winning percentage), led Connecticut to the tournament twice, and won the whole enchilada back in 2014. People should really listen to Calhoun when he speaks; the coach knows what he's talking about.
9. Gregg Marshall, Wichita State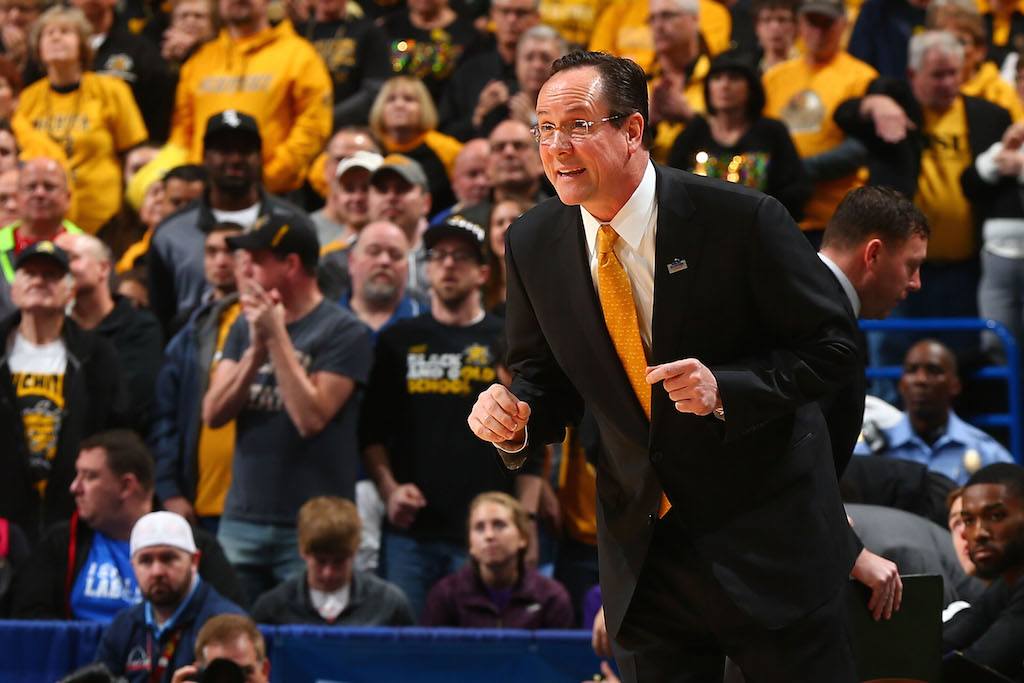 Total pay: $3,130,000
Max bonus: $838,000
If teams know what's good for them, they won't ever take Wichita State lightly. Fans of the program can thank Gregg Marshall for that. Since becoming the Shockers' head coach back in 2007–08 — following an extremely successful stint at Winthrop — Marshall has amassed a .745 winning percentage (260-89), been to six NCAA tournaments (including 2017), won four Missouri Valley Conference regular-season titles and two conference tournament championships, and went to the Final Four in 2013.
Although plenty of big-name programs have tried to lure Marshall away, Wichita State is more than willing to open its checkbook to prevent that from happening.
8. Tom Crean, Indiana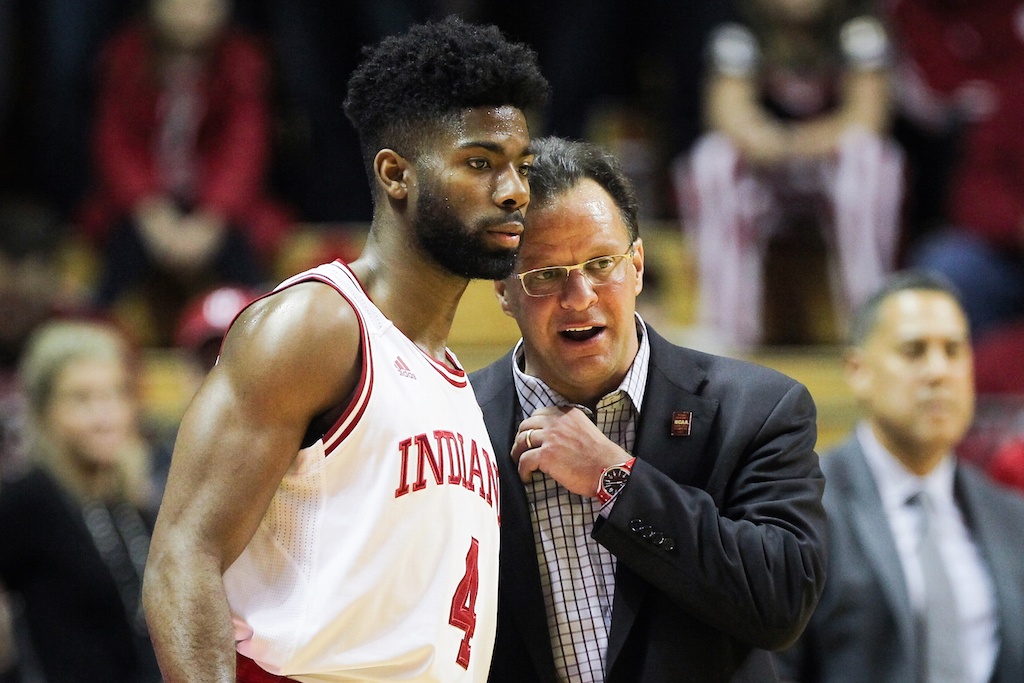 Total pay: $3,152,867
Max bonus: $740,000
After a bang-up job at Marquette, Tom Crean became the head coach at Indiana back in 2008. During his time in Bloomington, the Hoosiers have gone 165-133 (.554 winning percentage), won the Big Ten regular-season title twice, and been to the dance four times. Unfortunately, despite being the eighth highest-paid college basketball coach in 2016, Crean has yet to bring Indiana that one thing its fans crave more than anything else — a national championship.
Update, 3/16/17: Indiana University fired Tom Crean after nine years with the team.
7. Jamie Dixon, TCU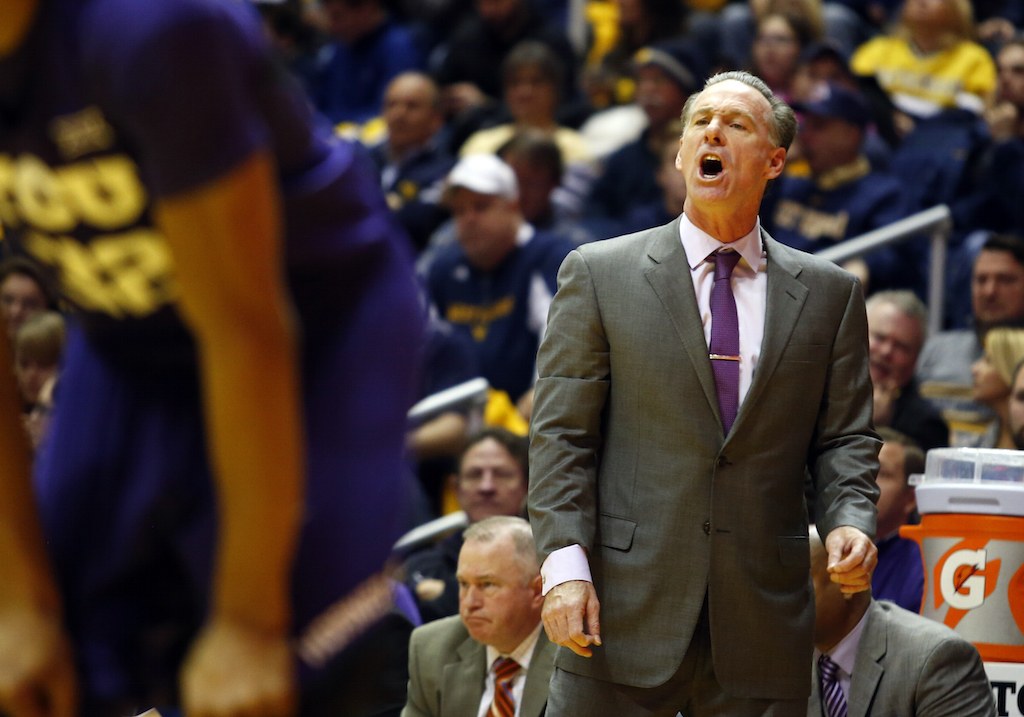 Total pay: $3,234,437
Max bonus: N/A
Although Jamie Dixon now coaches at his alma mater (TCU), this salary — from the 2016 campaign — is definitely indicative of the success he had during his 13 seasons calling the shots at Pittsburgh. From 2003–04 to 2015–16, Dixon went 328-123 (.727 winning percentage), won two Big East regular-season crowns and a conference tournament title, and led the Panthers to the NCAA tournament 11 times. The Horned Frogs definitely have a legit head coach in Dixon.
6. Bob Huggins, West Virginia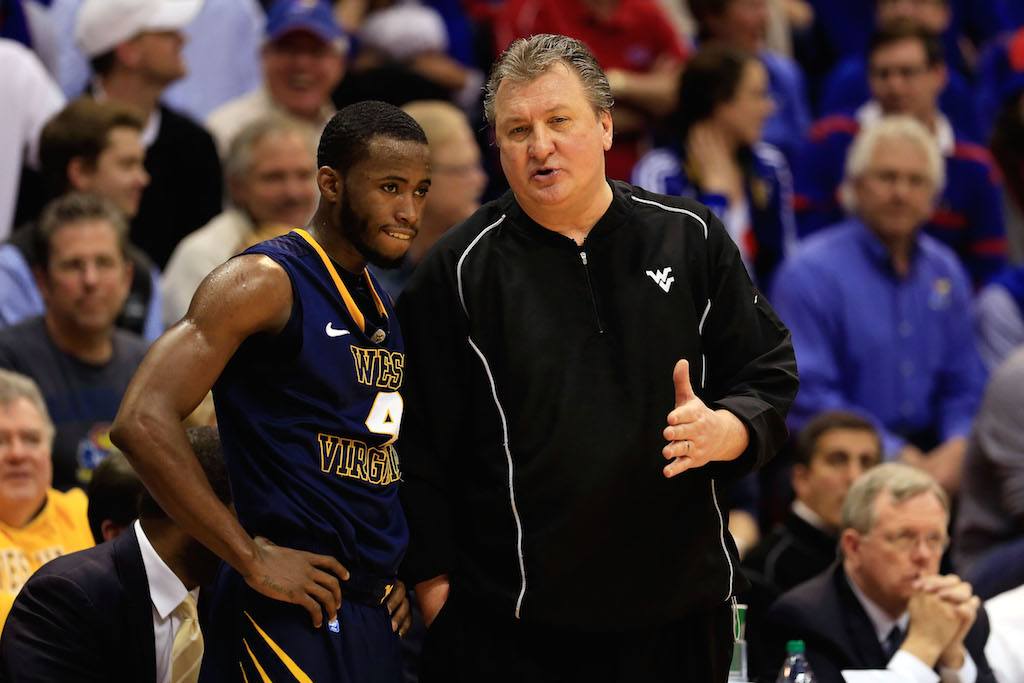 Total pay: $3,340,000
Max bonus: $690,000
West Virginia isn't naturally thought of as a college basketball powerhouse, but that all changed once Bob Huggins came back to town. Since taking over his alma mater back in 2007, Huggins has led the Mountaineers to seven NCAA tournaments (No. 8 is coming in 2017), one Final Four appearance (2010), and an overall record of 225-117 (.658 winning percentage). With Huggins at the helm, West Virginia is, in a word, legit. That's all there is to it.
5. Tom Izzo, Michigan State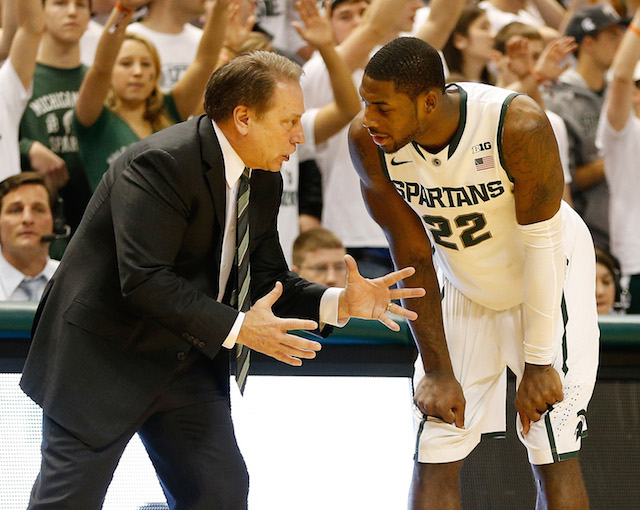 Total pay: $4,150,359
Max bonus: $350,000
There are coaches who lead their teams to big-time wins, and then there is Michigan State's Tom Izzo. When it comes to preparing his teams for postseason play, the Spartans coach is in a league of his own. Izzo has spent his entire college coaching career — over 20 years –in East Lansing. During that time he's accomplished a ridiculous amount. Michigan State has won seven regular-season Big Ten titles, five conference tournament championships, and been to the NCAA tournament 19 times.
Once in the big dance, Izzo and his Spartans tend to turn it up a notch, which is why he's been to the Final Four 7 times and cut down the nets in 2000. With a resume like his, it's surprising that Izzo is only fifth on the list.
4. Bill Self, Kansas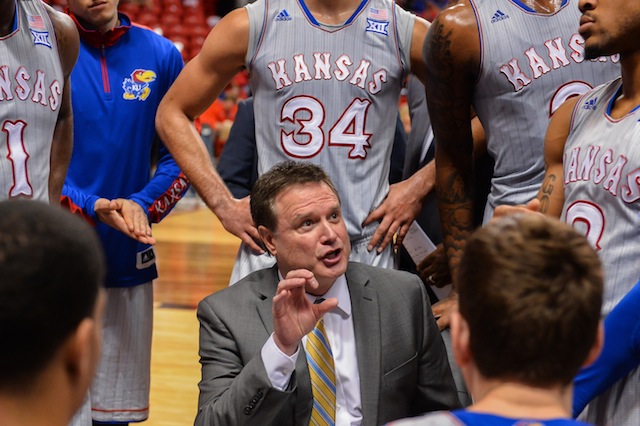 Total pay: $4,943,776
Max bonus: $525,000
Bill Self wins. He wins a lot. The 2003–04 season marked his first as the man in charge of the Kansas Jayhawks. From that point on, the program has pretty much been unrivaled in college basketball. At this moment in time, the Jayhawks have won 13 straight Big 12 Conference regular-season championships. Who knows when that streak will end.
On top of that, Self has also led Kansas to 12 consecutive NCAA tournament appearances (soon to be 13), where they've reached the Final Four twice and won it all in 2008. It's no wonder they pay him the big bucks.
3. Sean Miller, Arizona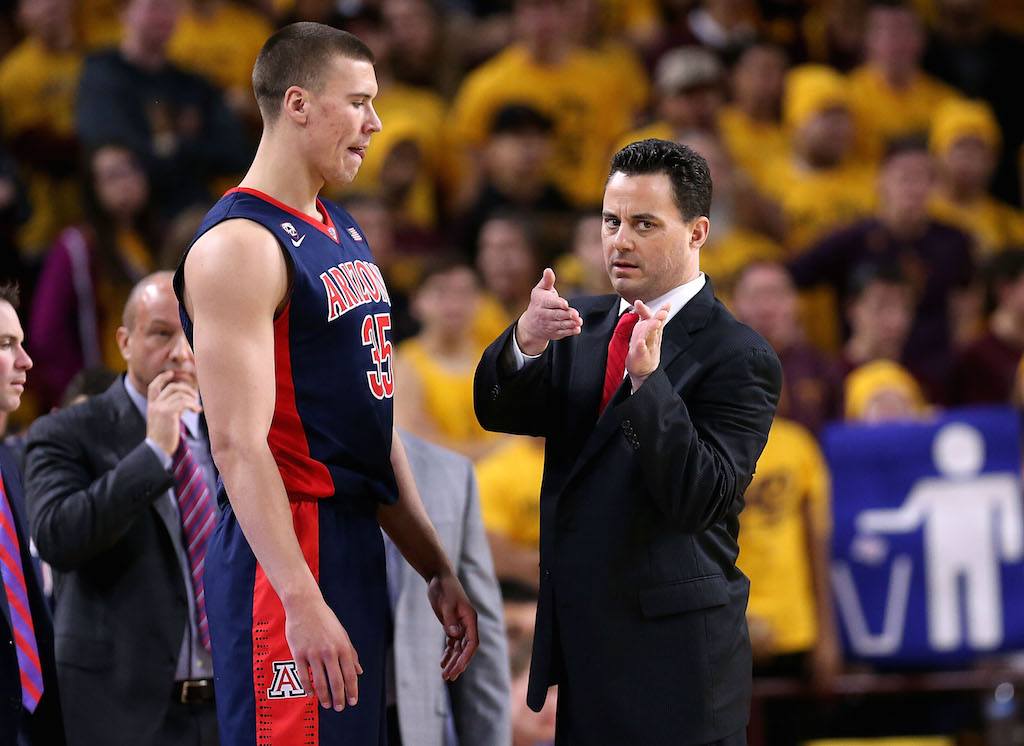 Total pay: $4,945,664
Max bonus: $1,260,000
In Sean Miller, the Arizona Wildcats have one of the finest coaches in all of college basketball. He took over the program in 2009–10 — following an extremely successful stint at Xavier — and continued his winning ways, amassing a record of 215-65 (.768 winning percentage), while leading the Wildcats to three Pac-12 regular season crowns and one conference tournament title. With Miller at the helm, the sky's the limit for Arizona basketball. And he has almost 5 million reasons to feel comfortable about his current situation.
2. John Calipari, Kentucky
Total pay: $6,875,376
Max bonus: $50,000
When Kentucky looked to return its storied program back to prominence, the university brought in John Calipari. We think — and so does everyone else — the brass got the right man for the job. Coach Cal has been in Lexington since the 2009–10 season, and the Wildcats have been a juggernaut ever since. He has won 243 games, accumulated an absurd .824 winning percentage, taken the Cats to three Final Fours, and added a banner to the rafters in 2012. That's not only how you earn your money, it's how you become a legend. Kentucky couldn't have asked for a better man in charge.
1. Mike Krzyzewski, Duke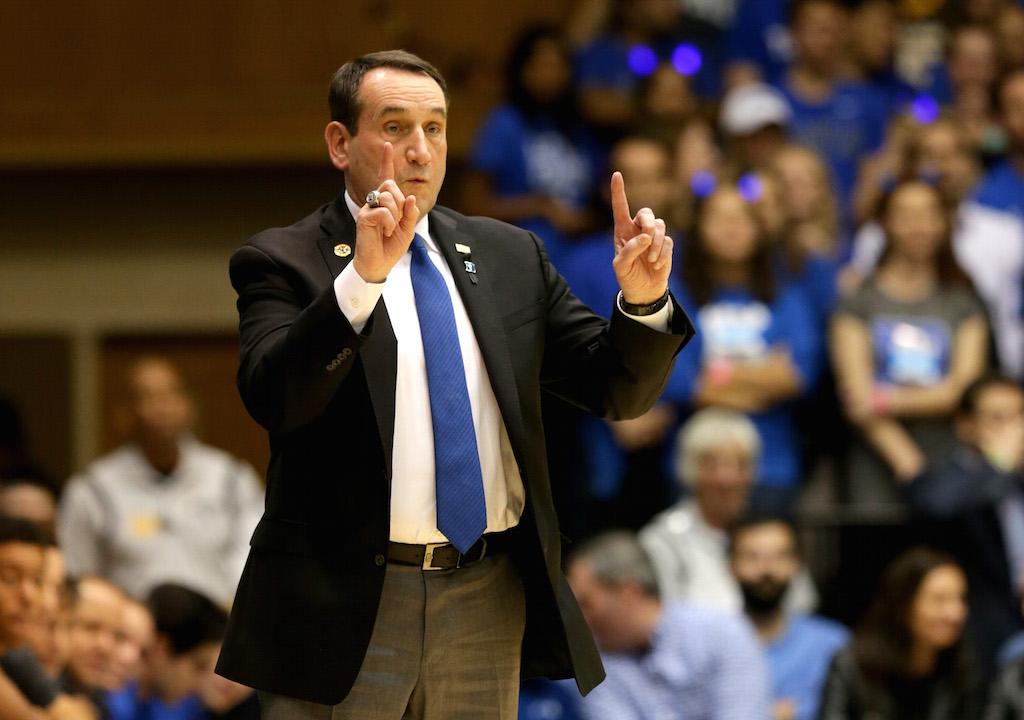 Total pay: $7,299,666
Max bonus: N/A
What Mike Krzyzewski has done at Duke since taking over in 1980 is simply remarkable. During his time on the Blue Devils' bench, Coach K has won 993 games (1,066 for his career), 12 ACC regular season championships, and 13 conference titles. He's led the Blue Devils to 12 Final Fours and won five National Championships, including back-to-back in 1991 and 1992.
Krzyzewski has forged a legacy that folks in the sport could only dream of. He is one of the best coaches in college basketball history, if not the best. The Duke Blue Devils may play at Cameron Indoor Stadium, but it will always be "Coach K Court."
Statistics courtesy of SR/College Basketball.
To see the rest of college basketball's highest-paid coaches, check out USA Today's list here.