Highest-Paid Drivers as Formula 1 Rolls Into the Miami Grand Prix
Lewis Hamilton and Max Verstappen command the highest salaries in Formula 1, which comes to Miami this week.
As Miami is about to discover, everything is bigger in Formula 1 racing. That most definitely includes the salaries of the stars. While most of the major American sports operate under some sort of salary cap, driver salaries do not fall under the spending restrictions that F1 imposes.
Consequently, drivers Lewis Hamilton, Sebastian Vettel, and reigning champion Max Verstappen can negotiate for whatever the market will bear without the money potentially coming out of a teammate's pocket.
Miami athletes pull down some respectable salaries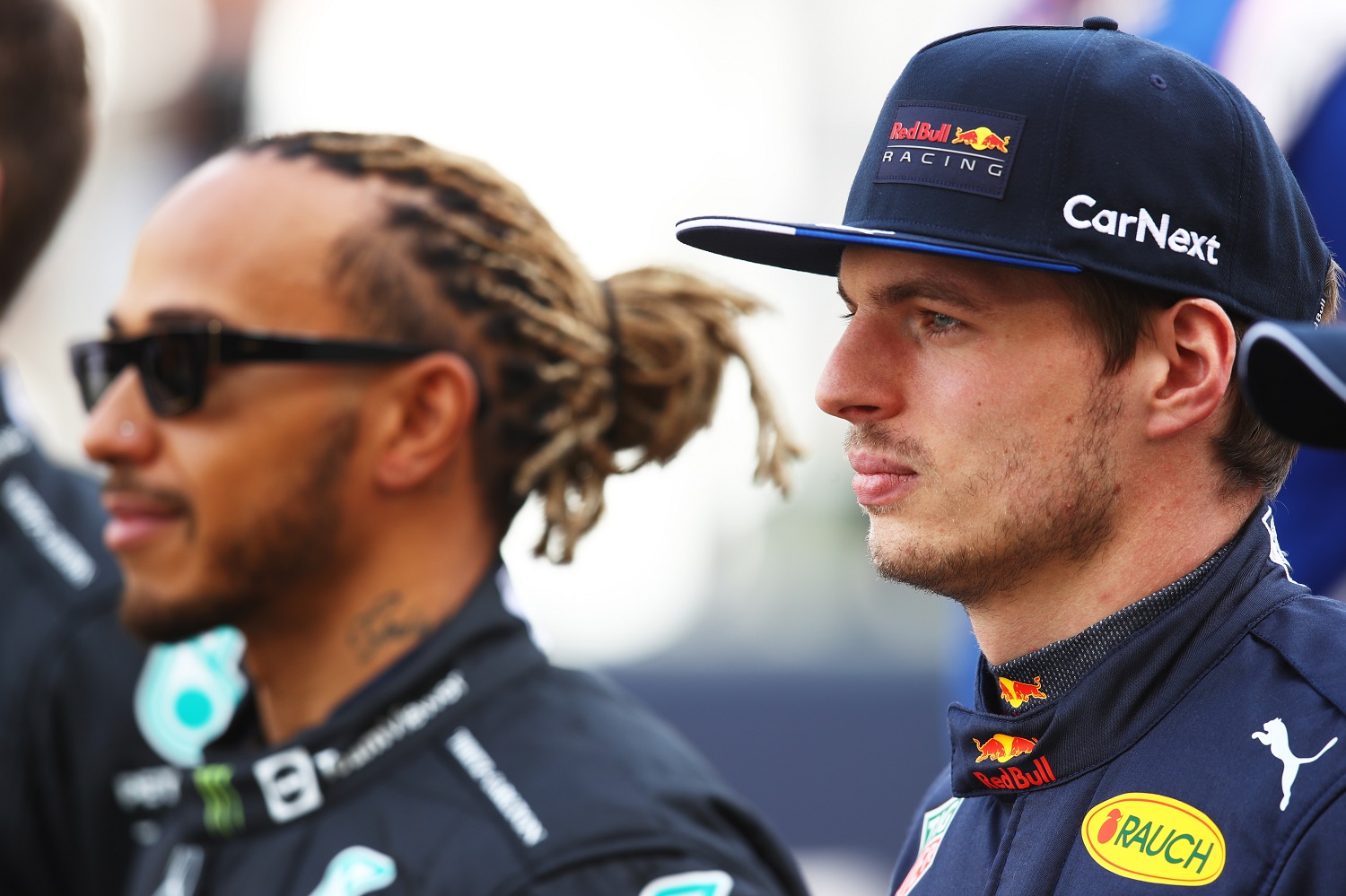 Though observers of Major League Baseball may beg to differ, Miami is large enough to support franchises in the five major team sports, Division I athletics, and regular visits to the region by golf and tennis tours. Formula 1 joins the list on May 8 when the Miami Grand Prix kicks off a long-term deal for annual races.
Ten teams will compete, and their 20 drivers pull down a total in excess of $200 million plus bonuses this season. The top salary, belonging to seven-time champion Lewis Hamilton, is superior to anything the stars on the city's pro teams are making.
With small rosters and big television contracts, NBA teams pay top dollar. Miami Heat forwards Jimmy Butler and Bam Adebayo earned $36 million and $28.1 million, respectively, in the just-concluded regular season. Guard Kyle Lowry wasn't far behind at just a shade under $27 million.
Top NFL salaries (read: quarterbacks) are typically competitive with leading basketball deals, but the Dolphins have been going through another roster overhaul, with defensive end Emmanuel Ogbah the No. 1 earner at $11.35 million. Only four other salaries are over $8 million, led by tight end Mike Gesicki at $10.93 million.
Miami Marlins outfielders Avisail Garcia and Jorge Soler are on the books for $12 million apiece, matching goaltender Sergei Bobrovsky of the NHL's Florida Panthers.
Lewis Hamilton commands the leading Formula 1 salary
There are only 20 full-time Formula 1 drivers in the world and a limited number of others possessing the Super License required to drive in the circuit consisting of 22 races in cities around the world. They're in Florida this week for the inaugural Miami Grand Prix.
Charles Leclerc is comfortably atop the 2022 F1 standings, leading Max Verstappen, 86-59, but he has some catching up to do when it comes to the top salaries.
At present, Lewis Hamilton of the Mercedes team is the highest-paid driver in F1 with a salary that Spotrac.com pegs at $40 million. Like many other drivers, his deal is believed to contain sweeteners for achievements like race victories. As is the case with top golfers, he likely earns as much or more in endorsements.
Verstappen won the 2021 World Drivers' Championship and is competing this season while earning $25 million. However, Red Bull Racing wouldn't risk letting the Dutch star get away in the prime of his career and recently negotiated a five-year, $275 million extension. The deal kicks in next year.
More Formula 1 salaries
The next driver to strike it super-rich in Formula 1 could very well be Charles Leclerc. With two victories in the first four races, he comes to the Miami Grand Prix leading the drivers' standings and helping Scuderia Ferrari sit atop the all-important constructors' standings, which determine money allocations to the teams at the end of the year.
Leclerc is making $12 million and is signed through 2024, according to Racing News 365. If he has a series championship in hand when his next contract negotiations begin, he could easily double his salary.
Ferrari is also paying Carlos Sainz Jr. $10 million, making the team one of three with a pair of eight-figure salaries. McLaren pays Lando Norris and Daniel Ricciardo $20 million and $15 million, respectively. Aston Martin pays former champion Sebastian Vettel $15 million and Lance Stroll $10 million.
Fernando Alonso of Alpine is third among all drivers at $20 million.
Like Sportscasting on Facebook. Follow us on Twitter @sportscasting19.