The 21 Highest-Paid NBA Players in 2018
Whether it's from a hefty salary or an abundance of endorsements, the highest-paid NBA players make some serious money. That much we all know. However, what you might not know are the staggering amount of money the league's superstars make on the court each season. Spoiler alert — it's a lot. Based on salary figures from Spotrac and Basketball-Reference these 21 men will be the highest-paid NBA players during the 2018-19 season. You don't even have to be an all-star to make $30 million (just ask the guy at No. 9).
19. Anthony Davis (TIE)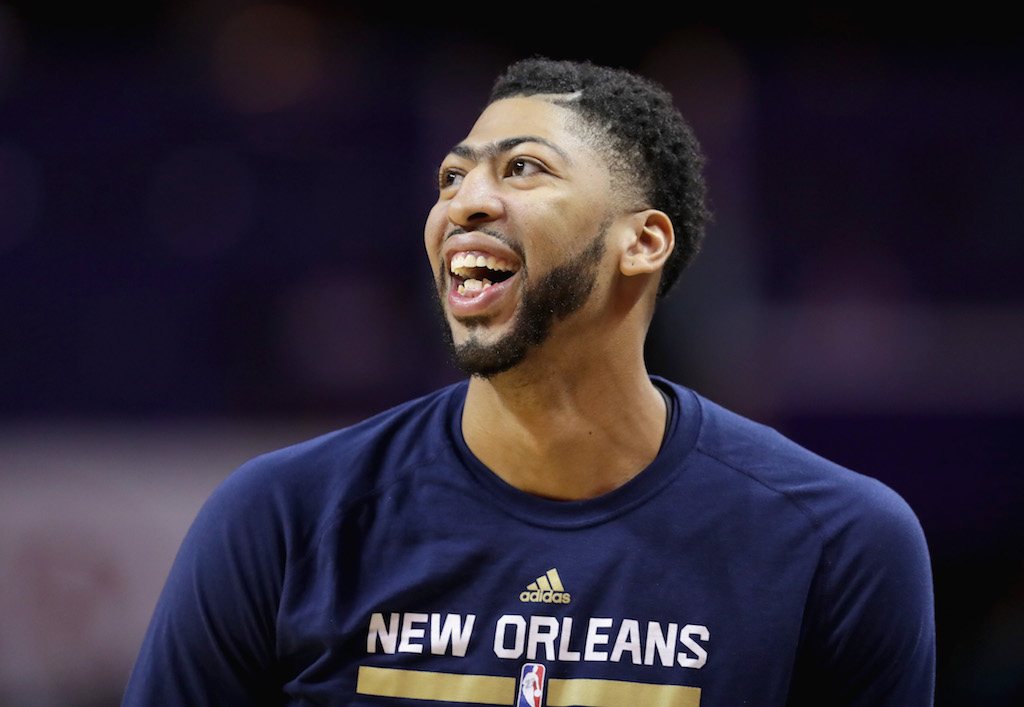 Salary: $25.43 million
This former Kentucky Wildcat is one of the best players of the one-and-done era, and he's paid like it, too. The double-double machine (28.1 points and 11.1 rebounds per game in 2017-18) is also a three-time blocks leader and all-defensive team member.
Next: Is he overpaid? You decide.
19. Bradley Beal (TIE)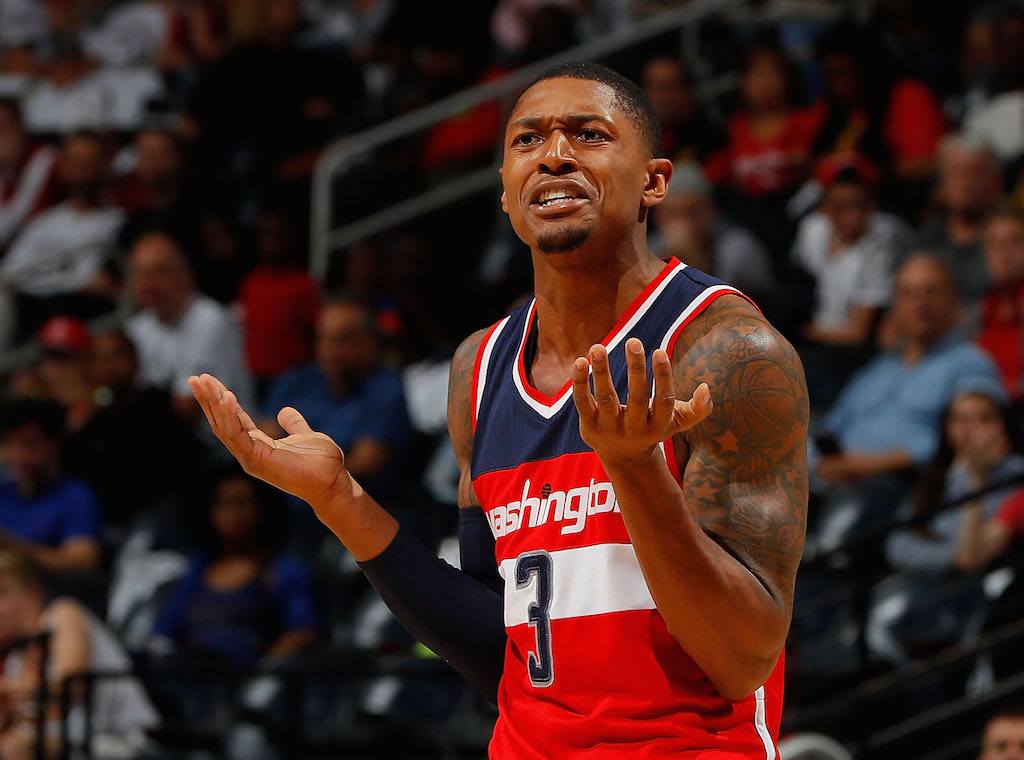 Salary: $25.43 million
If you looked at Bradley Beal's stats from early in the 2016-17 season, you could make the case he was terribly overpaid. We don't know if he's worth $25.43 million, but he had one of his best seasons as a pro in 2017-18 with 22.6 points, 4.5 assists, and 4.4 rebounds per game.
Next: A premium on rebounding and endurance.
19. Andre Drummond (TIE)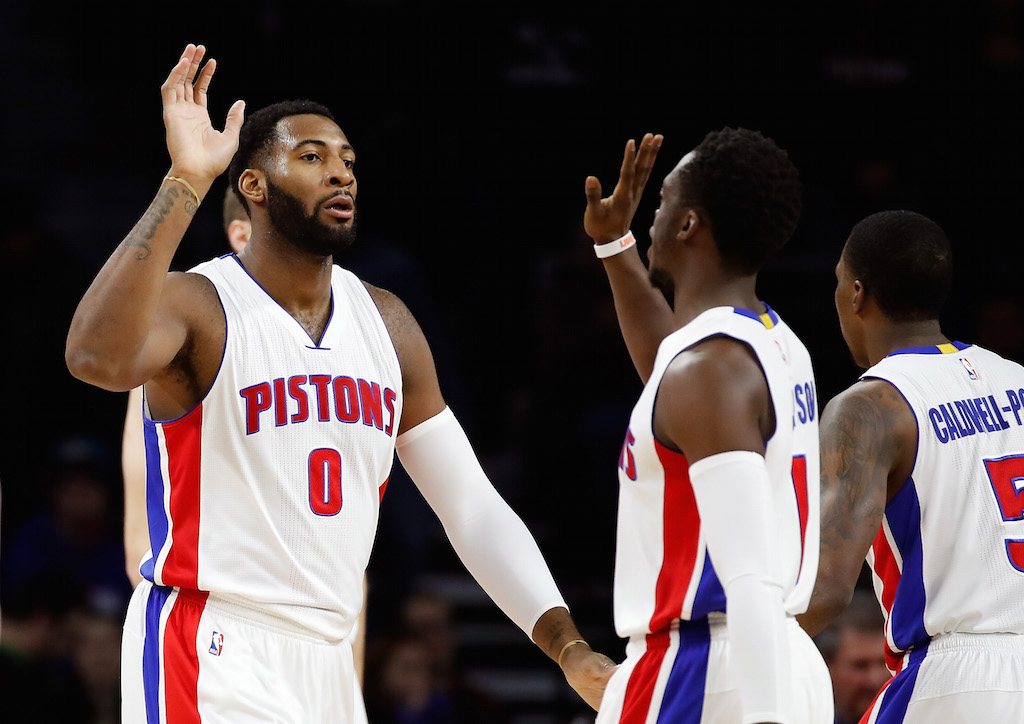 Salary: $25.43 million
Except for his rookie year in 2012-13, Andre Drummond has played in 78 or more games every season during his career. He's a double-double every year except his rookie campaign, including 15 point and 16 rebounds un 2017-18. Given his big salary, it seems the Pistons put a premium on rebounds and endurance.
Next: He's not underpaid anymore.
18. Nikola Jokic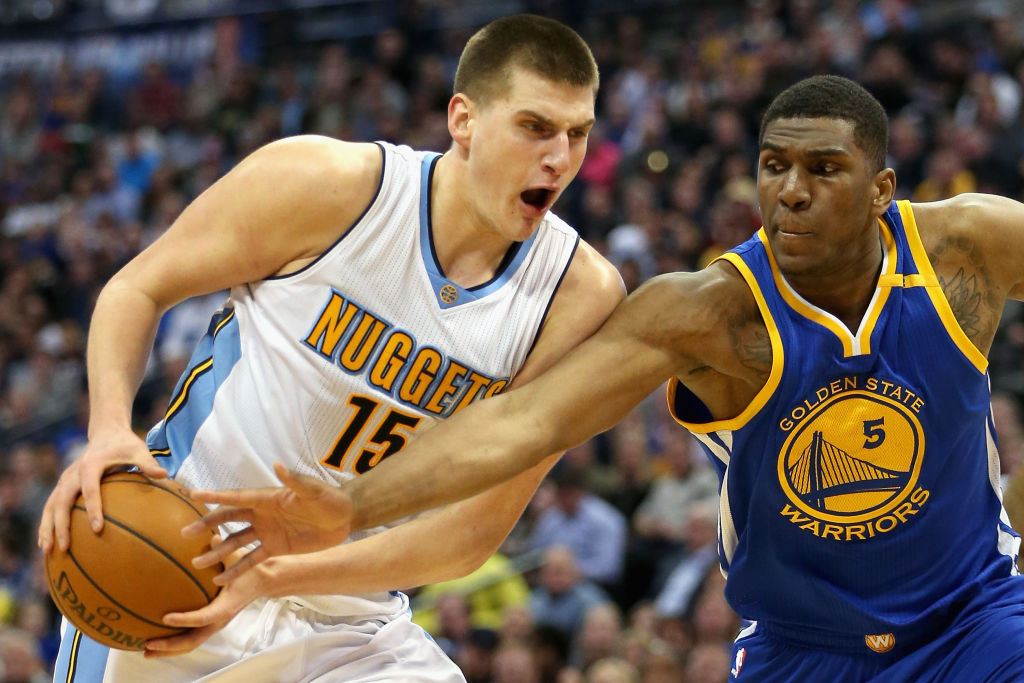 Salary: $25.46 million
When Nikola Jokic was still on his rookie contract, he was one of the most underpaid players in the league. Now, he's one of the highest-paid NBA players. The Denver center inked a new deal that kicks in for the 2018-19 season and averages $29.5 million per year. With that money, the Nuggets get a player who averaged a double-double with 18.5 points and 10.7 rebounds per game in 2017-18.
Next: A big puzzle piece with a big salary.
17. CJ McCollum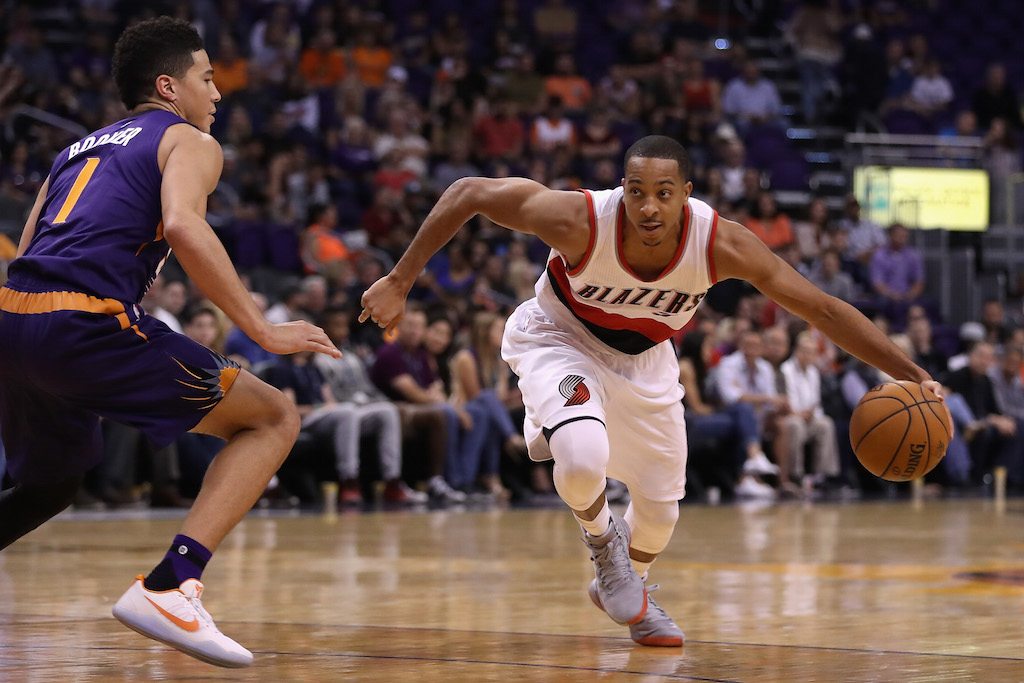 Salary: $25.7 million
CJ McCollum is a big piece of the puzzle for the Portland Trailblazers, and the team has him under contract until 2020. He's one of the highest-paid NBA players with his $26.6 salary, and he's worth it. The shooting guard played more than 36 minutes per game during the 2017-18 season and averaged 21.4 points and 3.4 assists per game.
Next: Everything about this player is trending upward, including his salary.
16. Otto Porter Jr.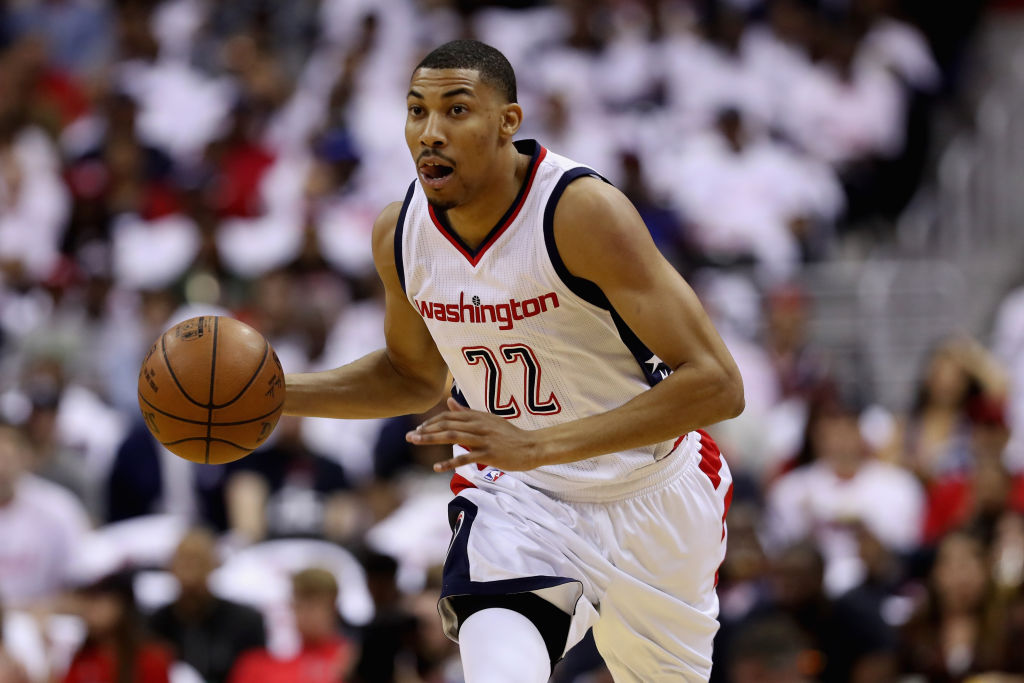 Salary: $26 million
Since entering the league in 2013, Otto Porter's scoring average has increased every season. The Washington small forward's average minutes and field goal percentage dipped slightly during the 2017-18 season, but aside from that, he had a career year.
Next: A big-money player on the move.
15. DeMar DeRozan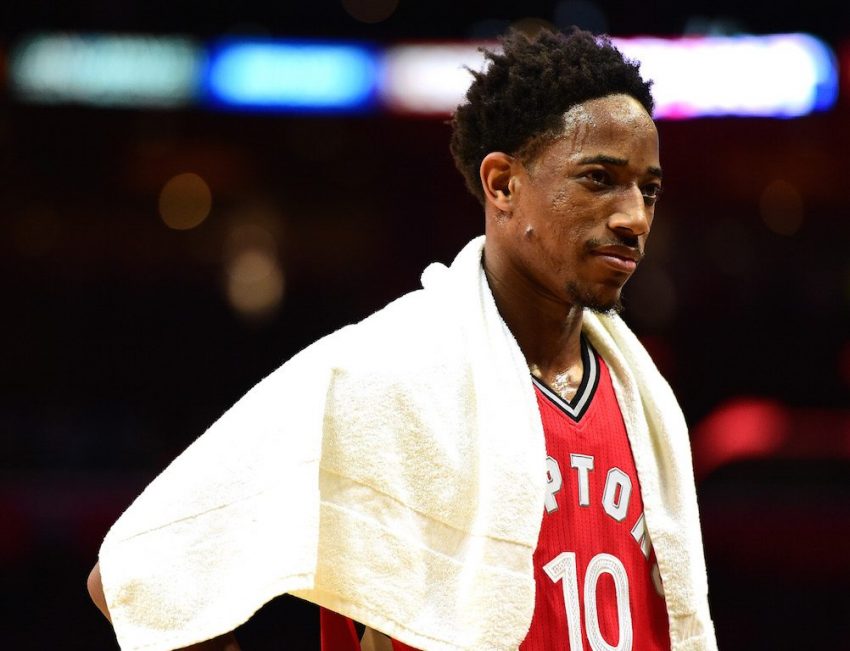 Salary: $27.7 million
Aside from LeBron James signing with the Lakers, the trade sending DeMar DeRozan from Toronto to San Antonio was one of the biggest stories of the NBA offseason. His 23 points and 5.2 assists per game from 2017-18 moved to the western conference, and his five-year deal through 2020 that pays him $27.8 million per season is on the Spurs' books now.
Next: He's elite, and he's paid like it, too.
14. Damian Lillard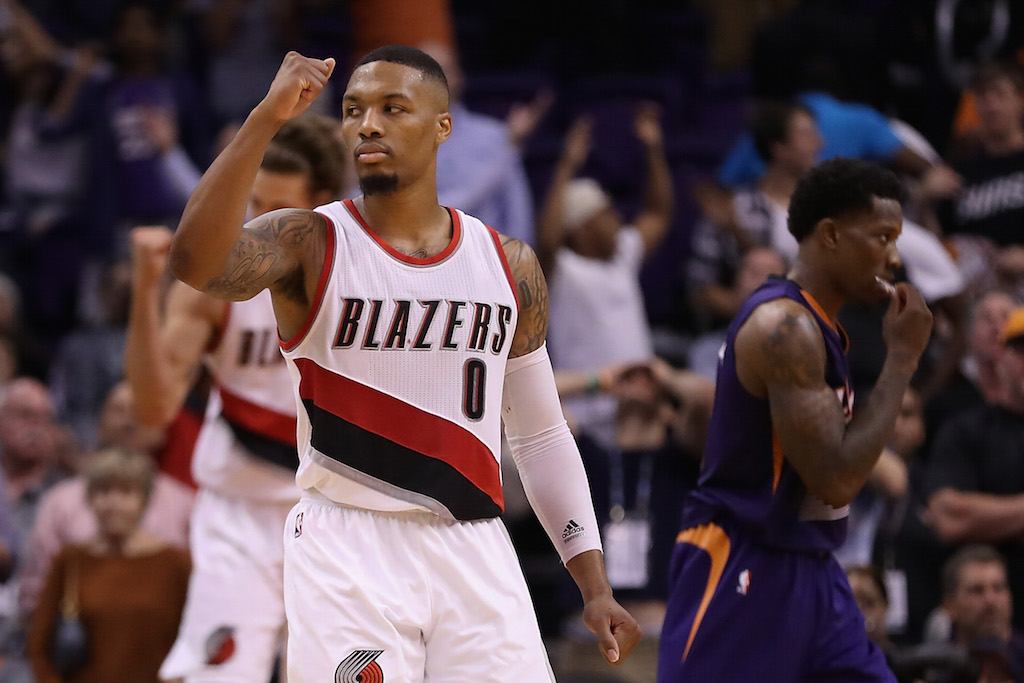 Salary: $27.9 million
We discussed one Portland player, CJ McCollum, a minute ago. His
elite point guard
teammate Damian Lillard also is one of the highest-paid NBA players. It's money well spent, though. Lillard had one of his best seasons as a pro in 2017-18, averaging 26.9 points and 6.6 assists per game.
Next: A quiet star.
13. Al Horford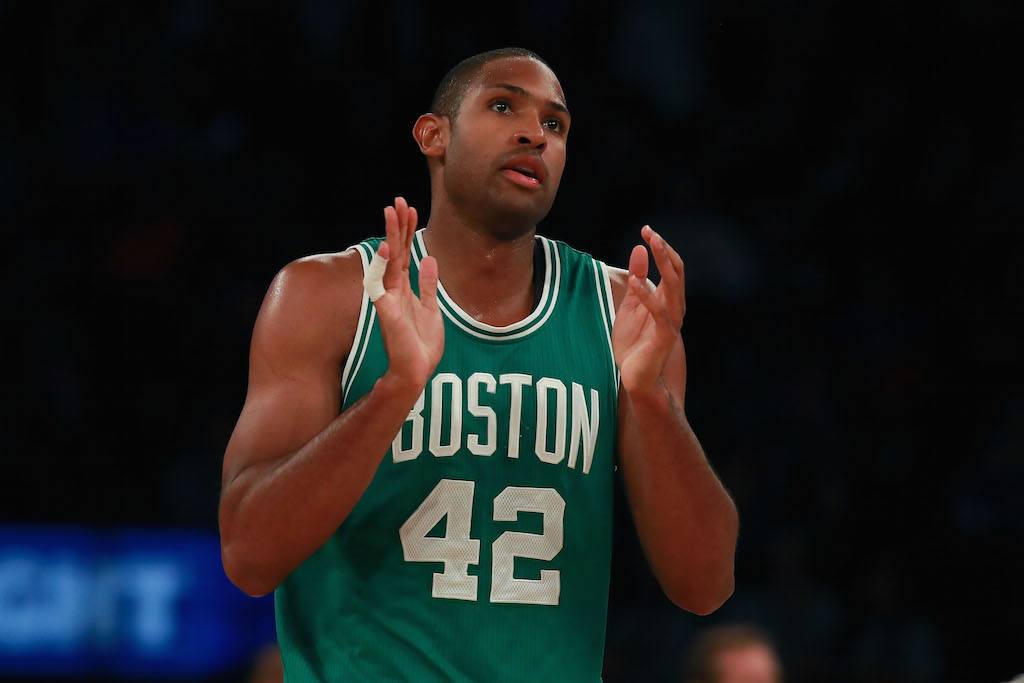 Salary: $28.9 million
Al Horford isn't a flashy player so it's safe to say he's a quiet,
underrated
star, but he gets the job done. Over 11 seasons, he's averaged 14.2 points and 8.6 rebounds per game. His veteran leadership for a fairly young Boston team might be almost as important as his on-court production.
Next: Is he really worth this much?
12. Paul Millsap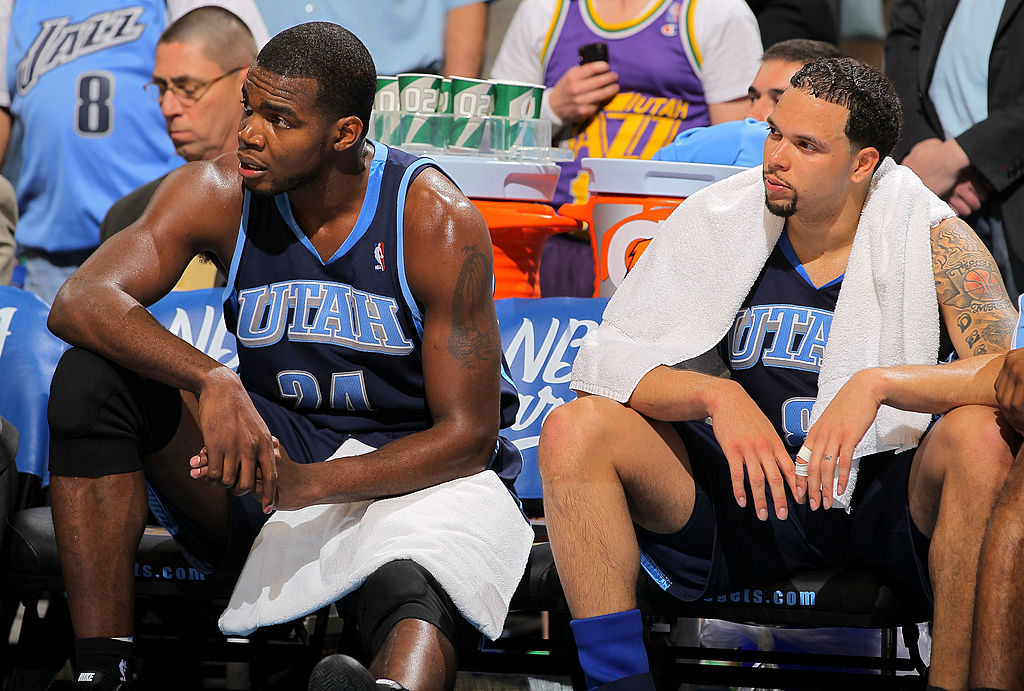 Salary: $29.2 million
We just discussed one Denver player, Nikola Jokic, and now we're talking about his teammate Paul Millsap. His two-year, $61 million deal with Denver pays him $29.2 million in 2018-19, which seems a bit high when you consider he turns 33 during the season and comes off one of his worst years as a pro with 14.6 points and 6.4 rebounds per game averages.
Next: He's raking in the money.
11. Kevin Durant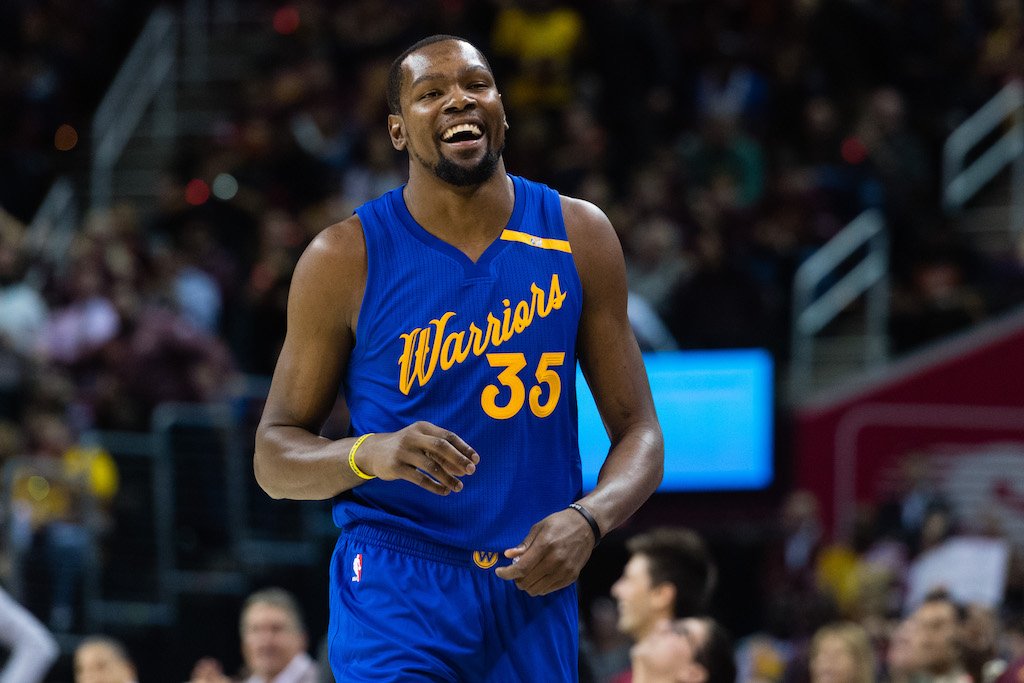 Salary: $30 million
Kevin Durant makes close to $31 from the Warriors alone, which makes sense. After all, he's an eight-time all-star, four-time scoring champ, two-time finals MVP, and the 2013-14 league MVP, but he makes even more off the court. KD's partnership with the app Acorns, as well as deals with companies like Sparkling Ice, BBVA, Beats, and Nike (
worth upwards of $300 million
), has helped him pull in $36 million in endorsement money alone. Clearly, Durant's shot isn't the only thing unstoppable about him.
Next: The money keeps flowing in for this player.
10. James Harden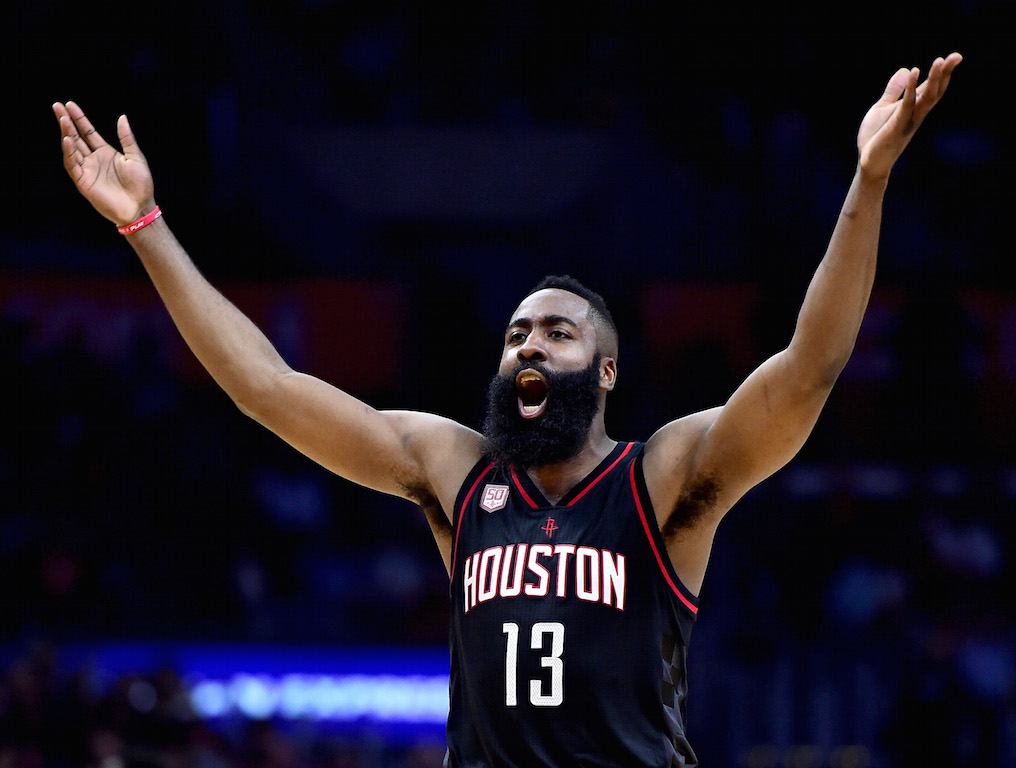 Salary: $30.4 million
Houston Rockets superstar James Harden makes a ton of money on the court — $29.4 million in salary in 2018-19 before a new, bigger contract kicks in — for dropping buckets and dimes. When you factor in endorsements and other off-court money, he's makes much more. Thanks to his dealings with companies like NBA 2K, Stance, New Era, and of course, Adidas (hello,
$200 million deal
), Harden has increased his off-court earnings to $20 million.
Next: That's a lot of money for someone who's never made the all-star team.
9. Mike Conley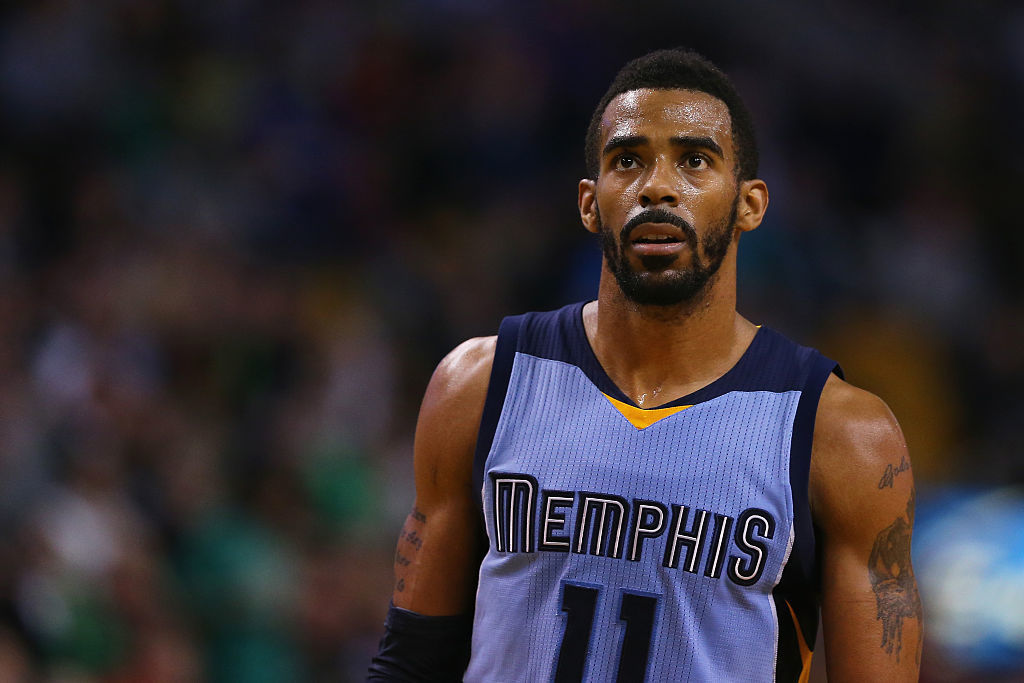 Salary: $30.52 million
Memphis point guard Mike Conley has never made an all-star game. He's never been close to being league MVP. His one major accolade is being named to the all-defensive team in 2012-13. Despite the relative lack of superlatives, Conley has one of the
biggest contracts
in league history that makes him one of the highest-paid NBA players.
Next: This player might be a bargain at more than $30 million.
8. Paul George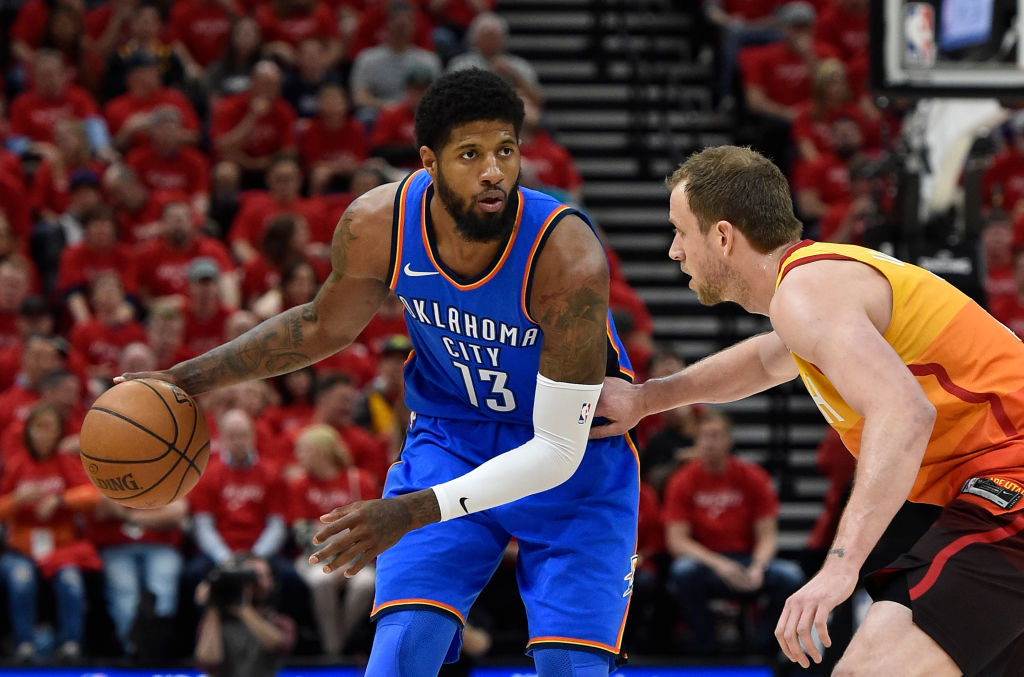 Salary: $30.56 million
Is Paul George a bargain at $30.56 million in 2018-19? You can make the case, that's for sure. His points per game average slipped slightly to 21.9 in 2017-18, his first season with the Thunder, but his rebounds (5.7) and assists (3.3) per game remained strong. Plus, George is a three-time all-defensive and four-time All-NBA player, which is something not many players can boast.
Next: This player came out of nowhere.
7. Kyle Lowry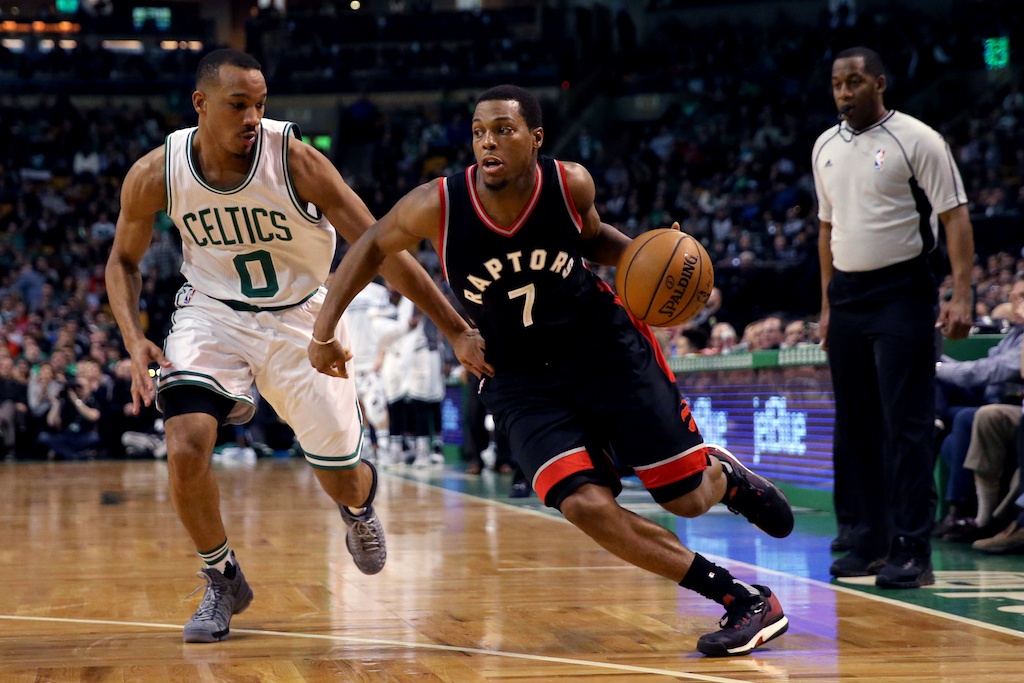 Salary: $31 million
Considering it took him until his fifth season in 2010-11 to become a full-time starter, it's fair to say Kyle Lowry
came out of nowhere
. Now, he's Toronto's star point guard, and he's paid like it, too. Entering his 13th season, Lowry isn't just one of the highest-paid NBA players, he's also one of the most productive. During the 2017-18 campaign, he put up 16.2 points, 5.6 rebounds, and 6.9 assists per game.
Next: If this player returns to form, then the team is getting its money's worth.
6. Gordon Hayward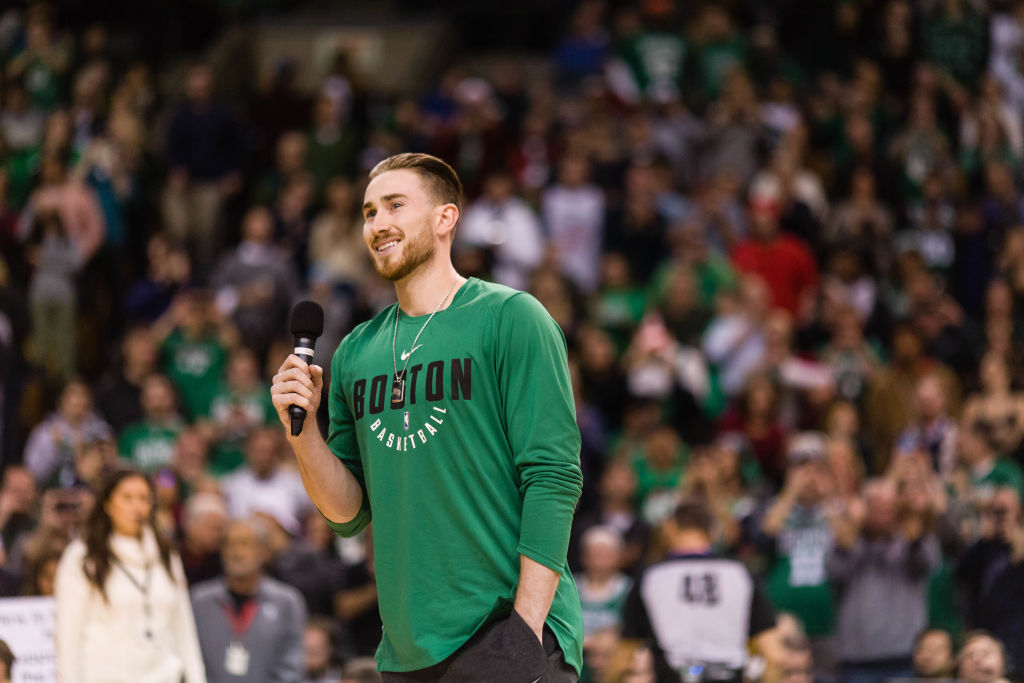 Salary: $31.2 million
Gordon Hayward got a huge raise when he signed a mammoth deal with the Boston Celtics prior to the 2017-18 season. A broken leg five minutes into the first game ended his debut season there, but if he replicates what he did for Utah in 2016-17 (21.9 points, 5.4 rebounds, and 3.5 assists per game on 47.1% shooting), then the Celtics are getting their money's worth from one of the highest-paid NBA players.
Next: His former team shipped him out of town.
 5. Blake Griffin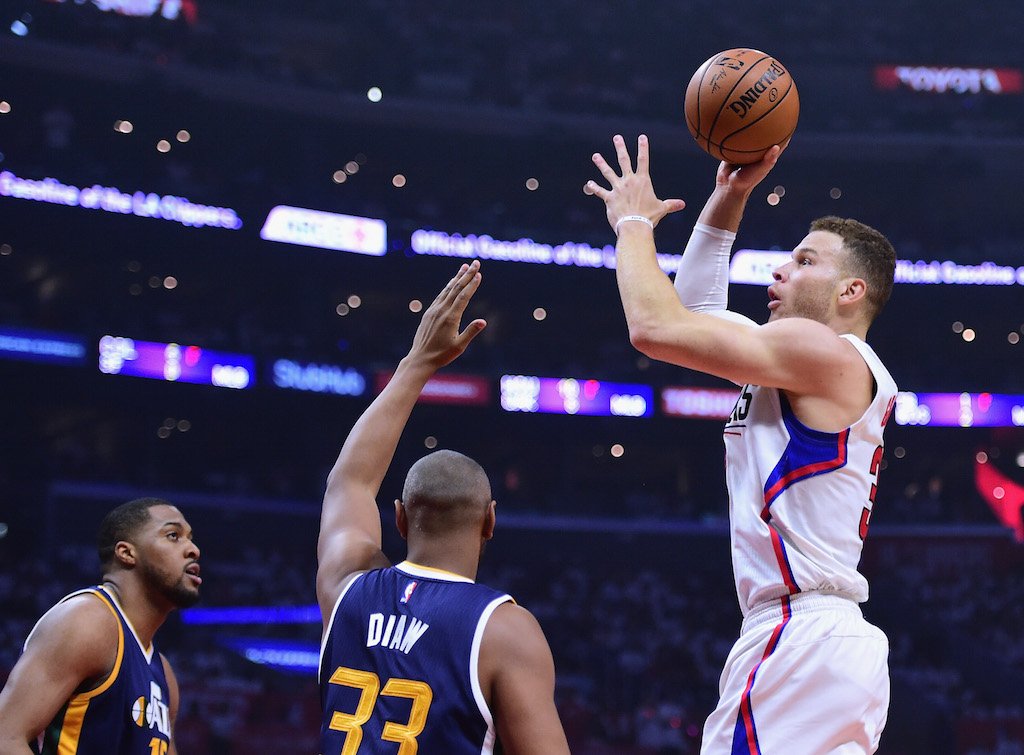 Salary: $31.8 million
He is one of the
best Clippers players
ever, but the Pistons are the ones paying Blake Griffin these days. He averaged 19.8 points and 6.6 rebounds per game on 43.3% shooting, which are solid numbers, but those are actually some of the worst stats of his career.
Next: If anything, he might be underpaid.
4. Russell Westbrook
Salary: $35.3 million
Ever since Kevin Durant's departure, Russell Westbrook has been nothing short of a one-man wrecking crew for the Thunder. He's making $35.3 million from the team in 2018-19 (and over $41 million when you add endorsements to the mix), and if anything, he might be underpaid. He kept the team afloat in the tough Western Conference the last two seasons by averaging a triple-double. When it comes to Westbrook, it's best to just sit back and enjoy watching one of the highest-paid NBA players get it done.
Next: This is the one player you expected to see.
2. LeBron James (TIE)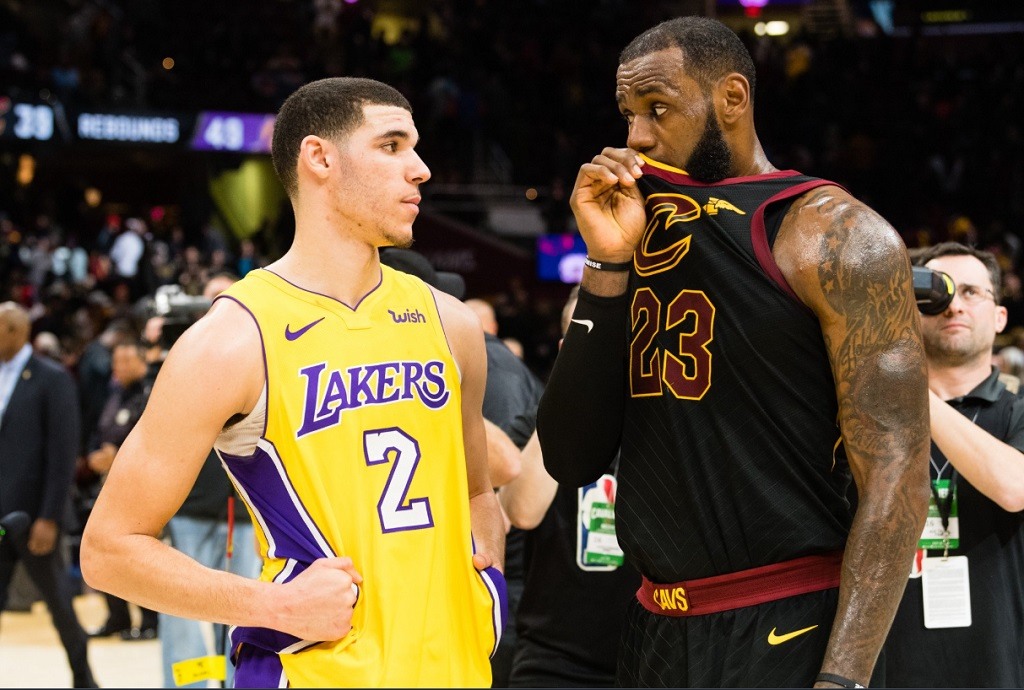 Salary: $35.6 million
If you think LeBron James' salary — one of the highest in the NBA for the 2018-19 season — is massive, just wait until you hear about his off-the-court ventures. That's where his royalty really shines.
The former Cleveland star and newly-minted Los Angeles Laker is busy off the court. He works with everyone from Intel to Verizon, has a production company (SpringHill Entertainment), a multi-platform media company (Uninterrupted), dealings with Fenway Sports Management, and a major investment in the assembly-line pizza franchise, Blaze. And of course, we can't forget about his new "
lifetime
" deal with Nike — something that no one else in history has ever had.
All in all, James earns roughly $55 million in endorsements each year, taking his total earnings to $90 million a year. This proves once again — to anyone who didn't already know it — that it's good to be the King.
Next: A man with two first names and one fat paycheck.
2. Chris Paul (TIE)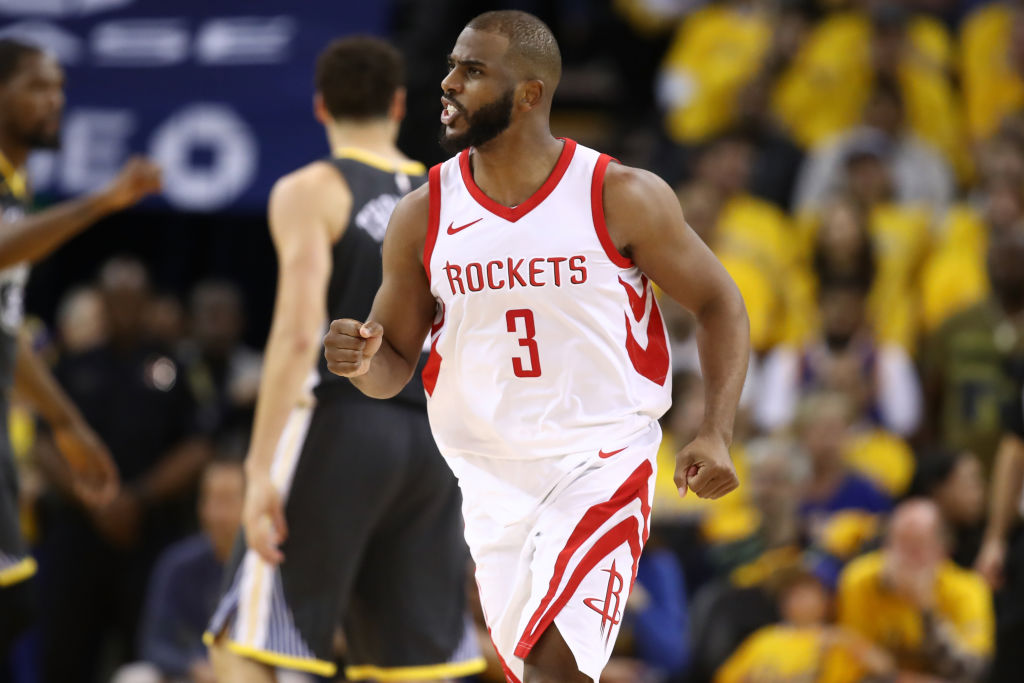 Salary: $35.6 million
ChrisPaul is one of the best floor generals money can buy. The Rockets know it, which is why they're paying him $35.6 million in 2018-19. However, they're not the only ones shelling out, as CP3 is pulling in another $8 million courtesy of endorsement deals with companies like Spalding, State Farm, Fan Duel, and Nike's Jordan Brand.
Next: In this case, MVP stands for Most Valuable Paycheck.
1. Stephen Curry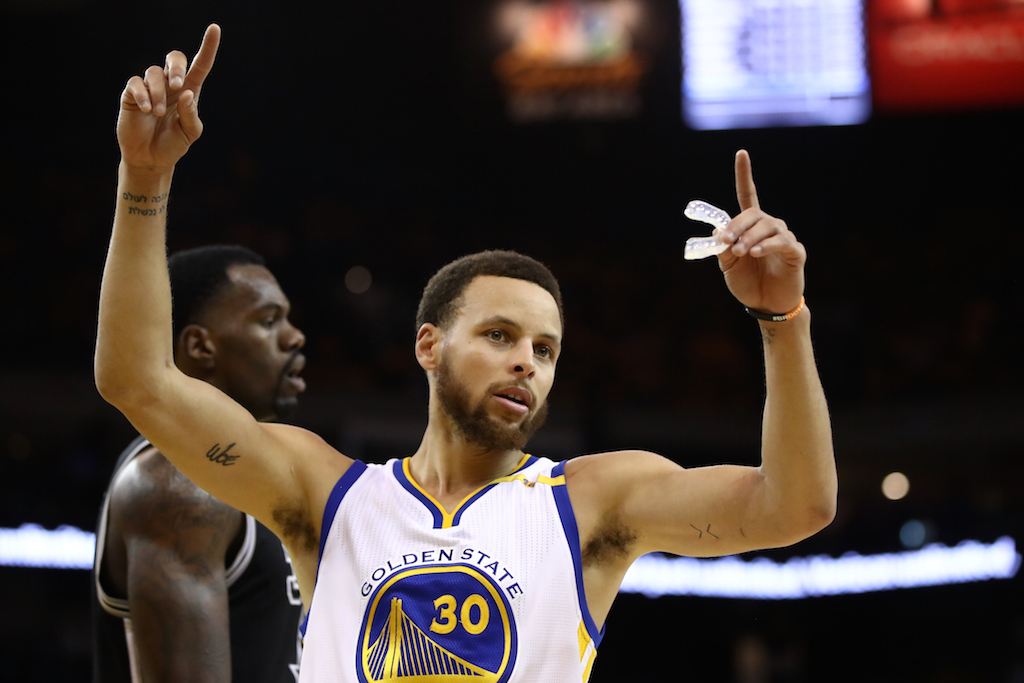 Salary: $37.4 million
Thanks to a massive new deal with the Warriors, the Baby-Faced Assassin is No. 1 on the list of highest-paid NBA players. Thanks to deals with everyone from Chase to Under Armour, the two-time MVP pull in another $35 million in off-court earnings. Between the salary and endorsements, Curry won't have any problem adding to his
luxury car collection
.
Writer Jason Alsher also contributed to this article.