These Are the Highest Paid NFL Coaches in 2018 (Plus, How They Compare to College Football Coaches' Salaries)
The salaries of NFL coaches aren't actually released, but based on records, players, experience, and more, it's easy to figure out an estimated salary for some of the NFL's highest-paid coaches. Here are the highest-paid football coaches in the NFL. Plus, we compared their salaries to the highest paid college football coaches to see who makes more.
10. Jason Garrett, Dallas Cowboys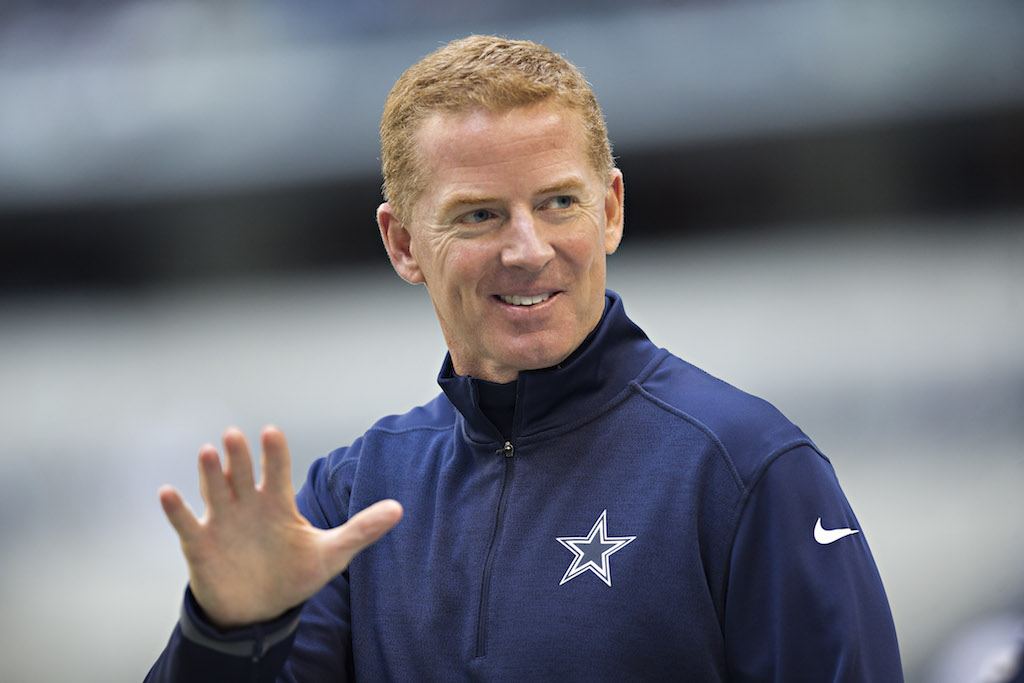 Estimated annual salary: $6 million
Dubbed "America's team," it's no surprise coach Jason Garrett makes the top 10 highest-paid list. But analysts and critics go back and forth about whether Garrett is actually worth this kind of paycheck. Since 2010, the team has had only one losing season, but they haven't had many post-season wins, either. But Dallas kept the same quarterback (Tony Romo) for nearly all of Garrett's career with the Cowboys thus far, and Dak Prescott is on his way to becoming one of the franchise's best, too — and behind every good coach is an even better quarterback, right?
Next: This coach has one of the bets QBs in the league — but only one Super Bowl win. 
9. Mike McCarthy, Green Bay Packers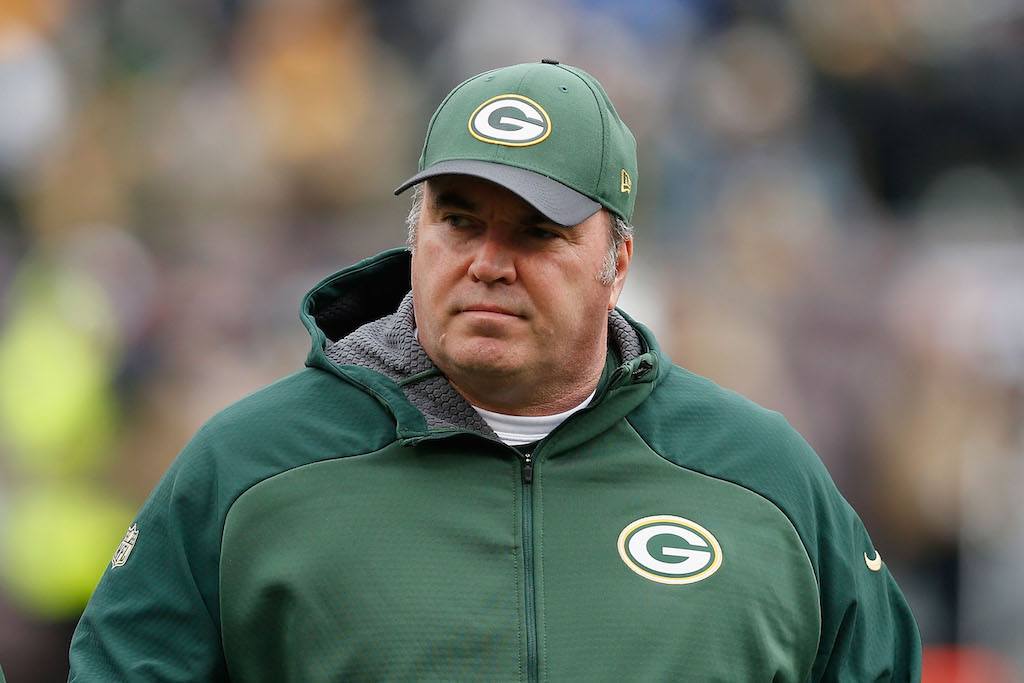 Estimated annual salary: $6 million+
Packers' coach Mike McCarthy likely just edges out Garrett for the No. 9 spot. McCarthy has been head coach of the Packers since 2006, and in 12 seasons, he's only seen two losing records. But despite having a solid team overall, McCarthy has Aaron Rodgers, one of the best quarterbacks in the league, yet the team hasn't seen much real success beyond a division championship. (They've won six division championships with McCarthy as coach.) The Packers made eight consecutive playoff appearances between 2009 and 2016, but they've only had one Super Bowl win and one NFC championship win, both in 2010.
Next: This coach makes a lot of money, but his last five seasons haven't been as good as his first five. 
8. John Harbaugh, Baltimore Ravens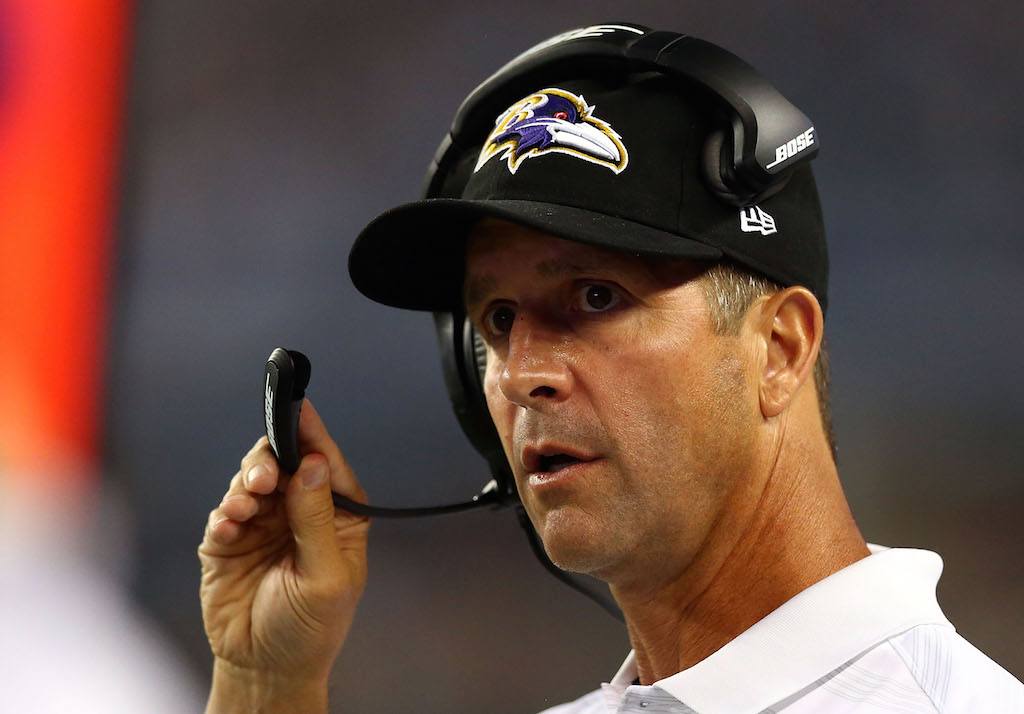 Estimated annual salary: $7 million
Harbaugh started out strong when he was brought on to coach the Ravens in 2008. His first five seasons saw success with post-season appearances, and in 2012, he coached his team to a Super Bowl championship. But the high ended there, and though McCarthy proved himself as one of the greatest coaches in the league during those first five years, the team has struggled over the last five. They've only made one playoff appearance since their Super Bowl win.
Next: This coach has never seen a losing season with this team. 
7. Mike Tomlin, Pittsburgh Steelers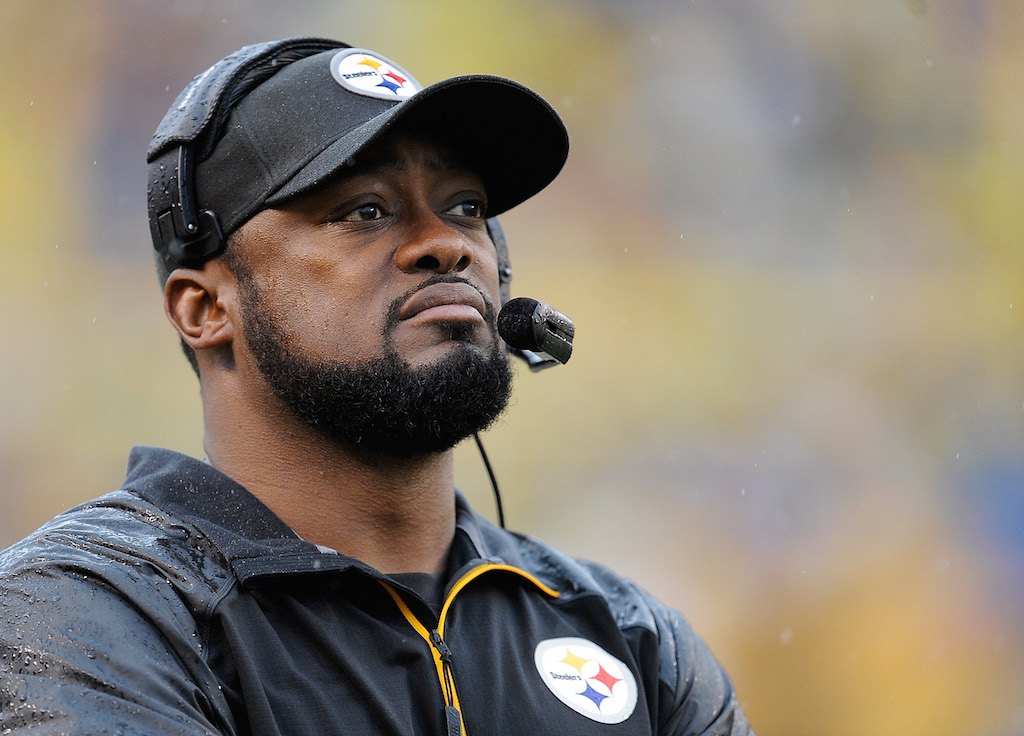 Estimated annual salary: $7 million+
Mike Tomlin has never seen a losing season as the Steelers head coach. The team won the Super Bowl in the 2008 season, and Tomlin only joined the organization as head coach in 2007. The Steelers were the AFC champions in 2010, giving Tomlin a solid resume. But since 2010, they haven't had much to brag about. Tomlin coached them to a conference championship, but the team's accolades have been nearly nonexistent since. Tomlin still has a solid record under his belt, but not everyone is convinced he's worth his salary.
Next: This coach has a high salary — but no Super Bowl wins. 
6. Andy Reid, Kansas City Chiefs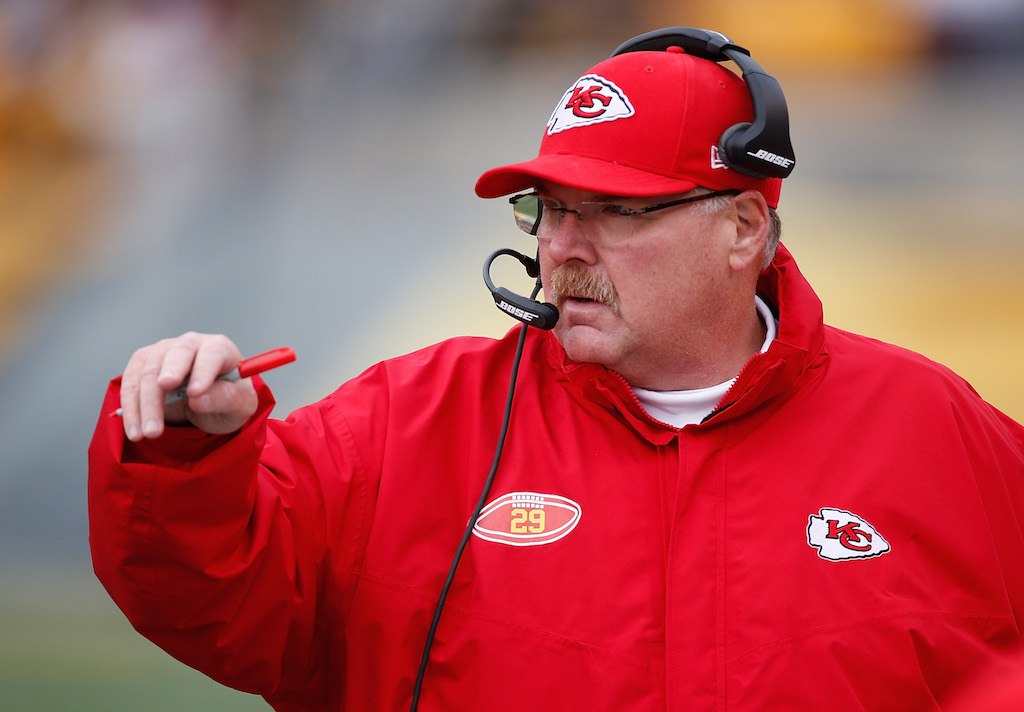 Estimated annual salary: $7.5 million
Reid only took over as head coach for the Chiefs in 2013. Reid is still looking for his team's first Super Bowl title with him as head coach, but he hasn't disappointed with the Chiefs' record. He's coached his team to winning seasons in all five years he's been there, and although they've never won a conference championship or Super Bowl, they've finished either first or second every year since he became head coach. But some say Reid's salary is too high for someone who hasn't seen a conference or Super Bowl title in his five years with the team.
Next: This coach has more losing seasons than winning ones. 
5. Ron Rivera, Carolina Panthers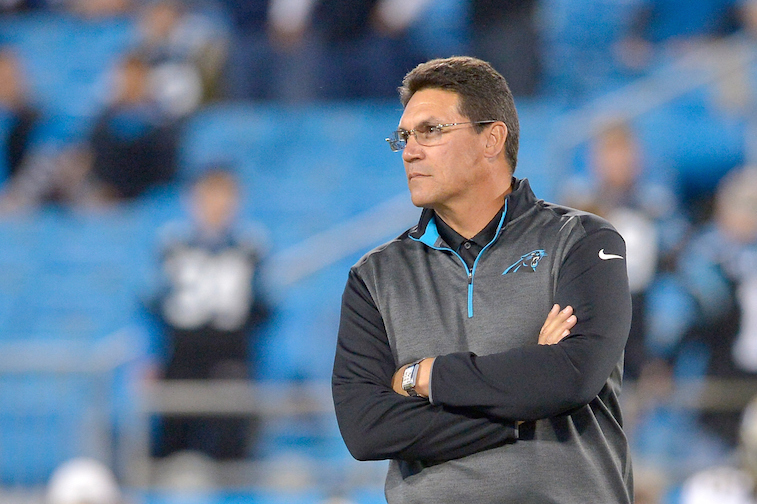 Estimated annual salary: $7.75 million
2015 was the golden year for Carolina Panthers head coach Ron Rivera. It was the first year he'd led his team to the Super Bowl (they lost to the Denver Broncos), and he won coach of the year. But in his seven seasons with the team, four of them have been below .500. Despite Cam Newton at quarterback, the Panthers' record under Rivera has been iffy at best. Minus his 15-1 2015 season, some would say Rivera hasn't lived up to his salary.
Next: This coach has led his team to six playoff appearances. 
4. Sean Payton, New Orleans Saints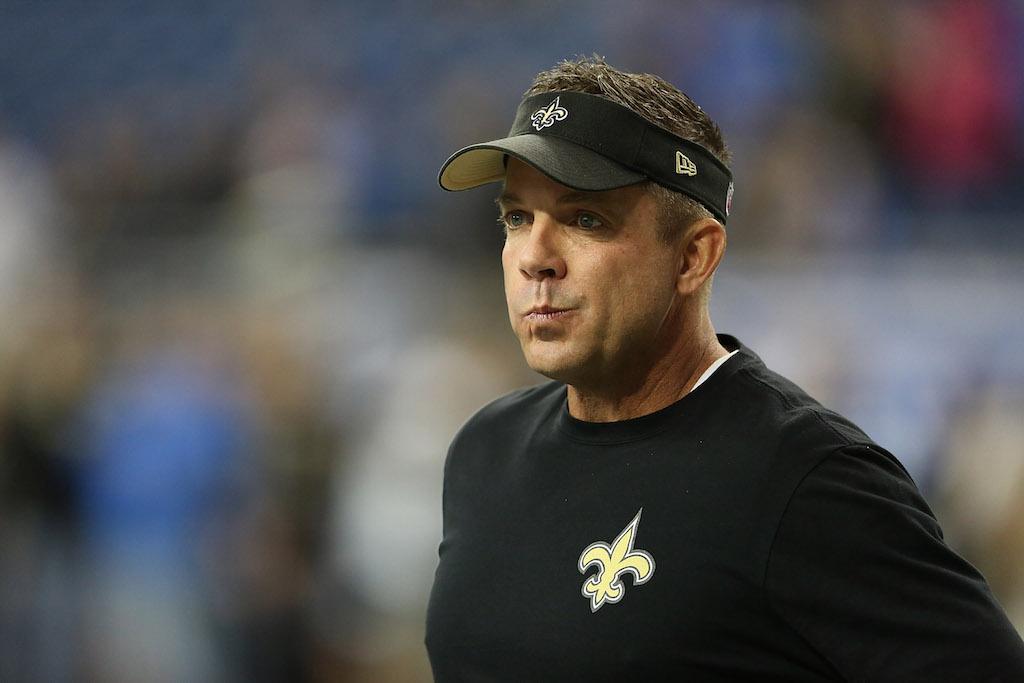 Estimated annual salary: $9 million
There's a solid salary difference between Payton and the other, lower-paid players on this list. He's likely making around $9 million per year as the Saints' head coach, and he's led them to six playoff appearances and one Super Bowl title (2009). But not all of Payton's years as head coach have been glory days. Between 2014 and 2016 the Saints missed the playoffs three consecutive years and held just a 7-9 record in all three seasons. But Payton has been lucky enough to have a solid quarterback in Drew Brees, whose been present for all of the coach's seasons.
Next: This coach has seen much of his success thanks to one player. 
3. Pete Carroll, Seattle Seahawks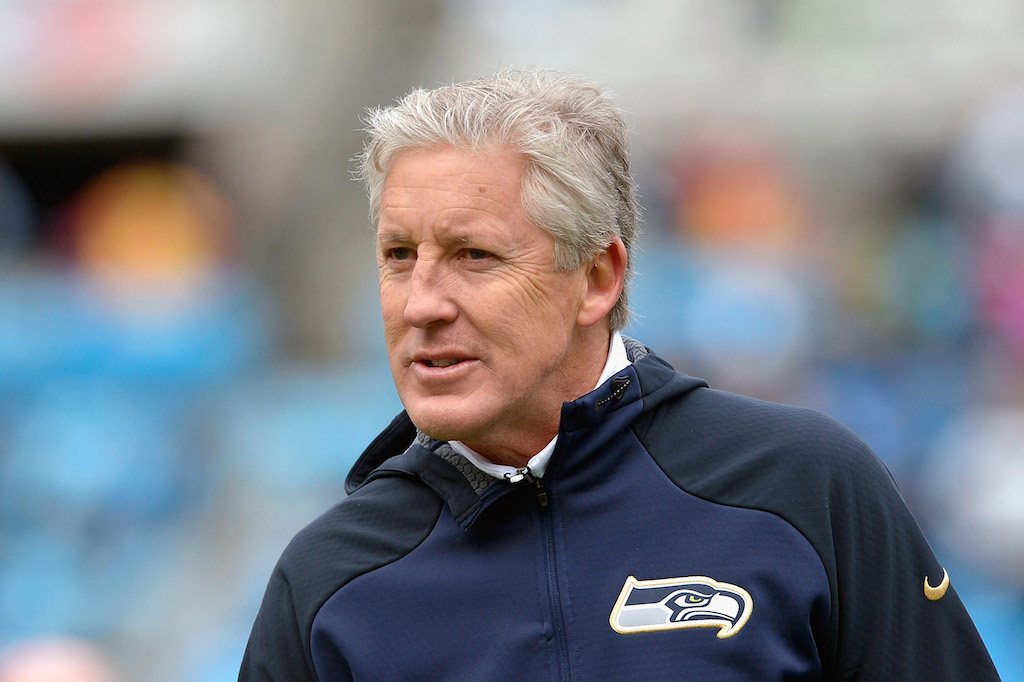 Estimated annual salary: $9 million+
Seattle Seahawks head coach Pete Carroll has Russell Wilson to thank for most of his success in Washington. They've made the playoffs in six out of their last eight seasons with Carroll as head coach. Plus, the team has one NFC championship (2014) and one Super Bowl title (2013) under its belt. Carroll had a rough start, though, with a 7-9 record in his first two seasons. But since then, he hasn't seen a losing season. The team failed to make the playoffs in 2017 but still finished the season 9-7.
Next: This coach just signed one of the longest coaching contracts in NFL history. 
2. Jon Gruden, Oakland Raiders
Estimated annual salary: $10 million
Jon Gruden recently agreed to a 10-year, $100 million deal with the Oakland Raiders. Gruden was the Raiders' head coach from 1998-2001, then coached the Tampa Bay Buccaneers from 2002-2008. The Raiders' went all-in on the longest coaching contract in NFL history, but will Gruden live up to the hype? That's up for debate. He did lead the Bucs to a Super Bowl championship in his first year as their head coach, but he also stepped away from coaching for a few years, so it's hard to say if he'll be the same Gruden he once was. I've got a vision for what I wanna try to do. … And I gotta lead the charge, I gotta lead the team in effort," he told Sports Illustrated. We'll have to see if he can make that vision become reality.
Next: The highest-paid coach likely comes as no surprise. 
1. Bill Belichick, New England Patriots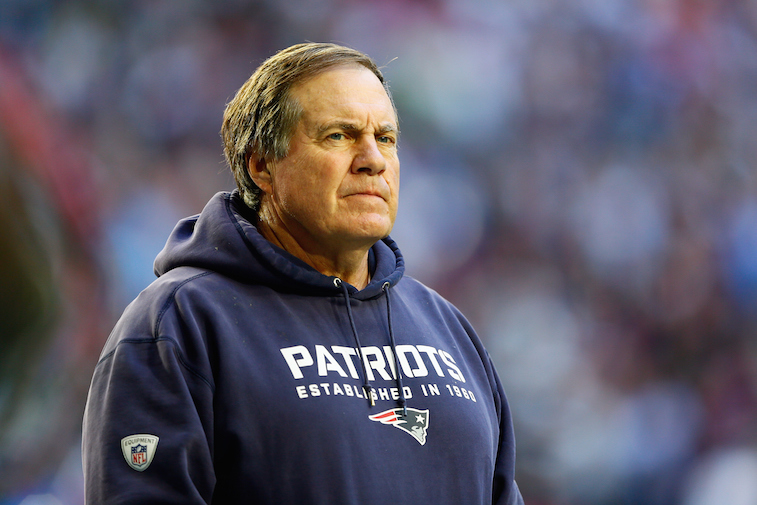 Estimated annual salary: $12.5 million
Do we need to explain why Bill Belichick is the highest-paid NFL coach? With a quarterback like Tom Brady at his side, it's no surprise. Under Belichick, the Patriots have claimed five Super Bowl titles and eight conference championships. Tom Brady will go down in history as arguably the greatest quarterback of all time. And although the $12.5 million yearly salary doesn't come as a surprise, controversies like Deflate-gate have definitely damaged Belichick's image — but haven't stopped him from cashing in a serious paycheck.
Next: Here's how the top 5 highest-paid college football coaches compare. 
5. Rich Rodriguez, Arizona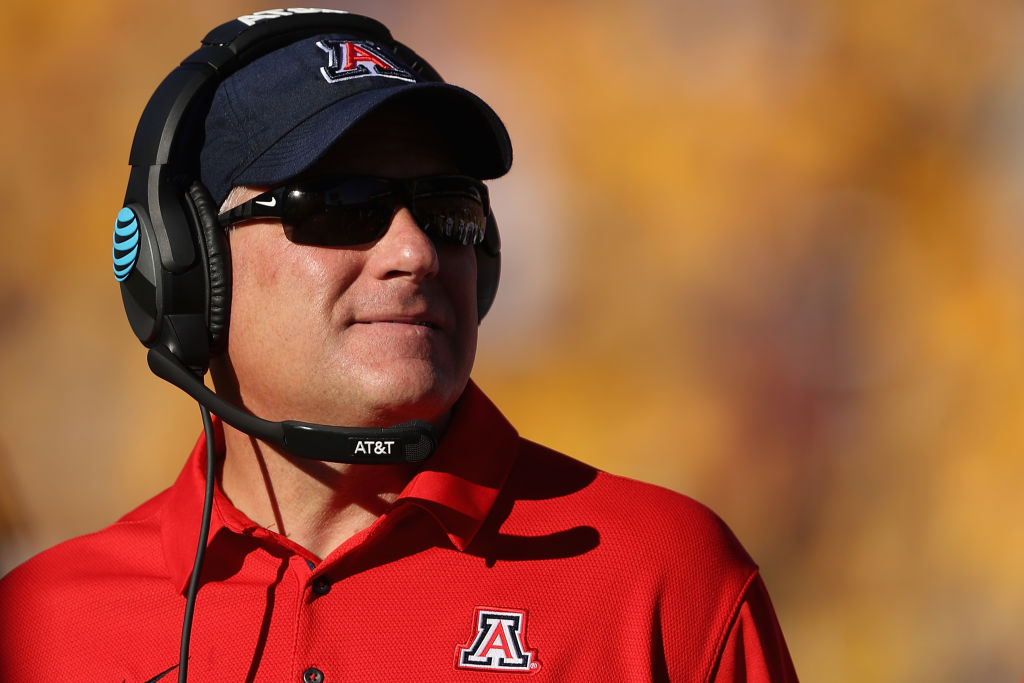 Estimated annual salary: $6 million (based on 2017 salary) 
Rich Rodriguez coached the Arizona football from 2012-2017 but was fired after accusations of workplace misconduct. In his six seasons with the team, they only saw one season below .500. Under Rodriguez, the team has won three out of their five bowl appearances. Arizona won the New Mexico Bowl in 2012 and 2015 and the AdvoCare V100 Bowl in 2013. But Rodriguez definitely hit a road block after the team's 2016-2017 season, where they went 3-9 and made no bowl appearance.
Next: This coach is high-paid — but he's also caught up in an investigation. 
4. Urban Meyer, Ohio State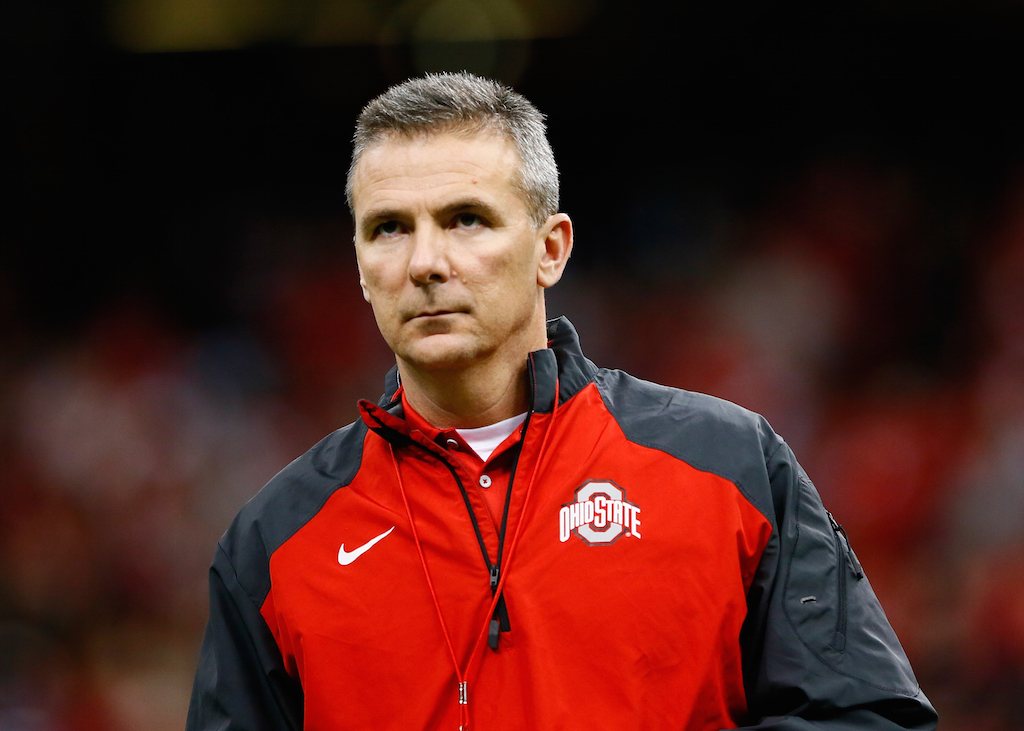 Estimated annual salary: $6.4 million
Urban Meyer has coached the Ohio State Buckeyes since 2012. He's led them to five bowl appearances in six seasons, and in 2014, the Buckeyes won the national championship. Meyer has never let the Buckeyes lose more than two games in a season while he's been head coach, so it's no surprise he makes more money than most NFL coaches. In 2018, Meyer came under fire after he supposedly tried to deny ignoring physical abuse allegations against one of his assistant coaches. The investigation is still ongoing.
Next: This coach has a brother on the list. 
3. Jim Harbaugh, University of Michigan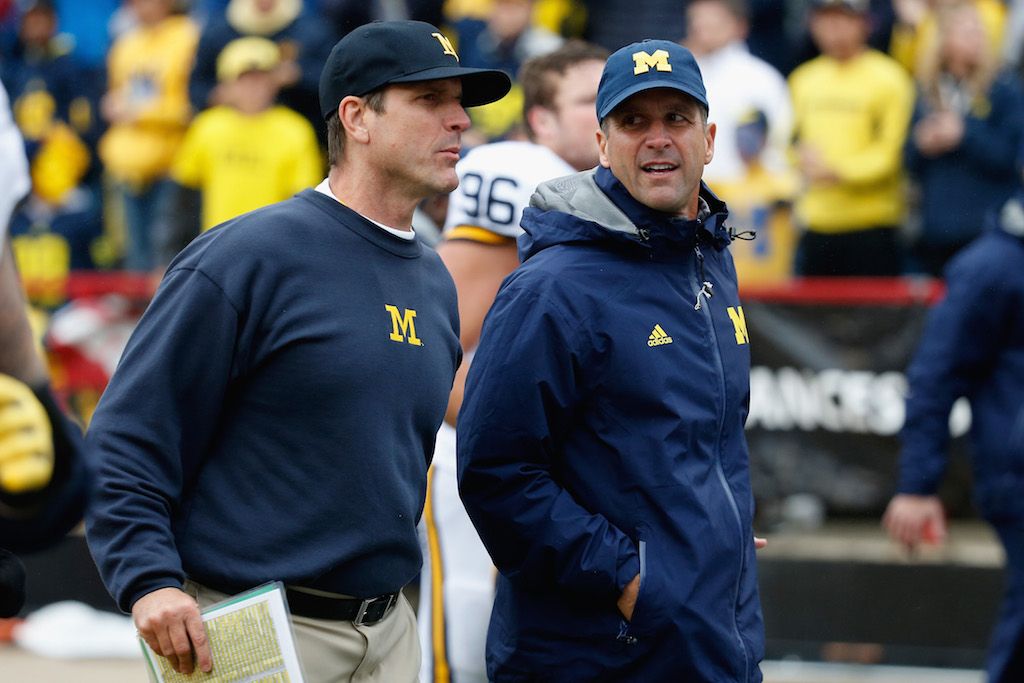 Estimated annual salary: $7 million
Yes, there are two Harbaughs on this list. But which one makes more money? Trick question; they both likely make just about the same amount. Jim Harbaugh has coached Michigan only since 2015. He was with Stanford University prior to striking a deal with the Wolverines. In his three full seasons as head coach, Harbaugh's team has only won one bowl game and has lost at least three games every season. Some critics say he's not worth such a high salary, especially when the majority of NFL coaches make less.
Next: Since 2010, this team has had amazing season records. 
2. Dabo Swinney, Clemson University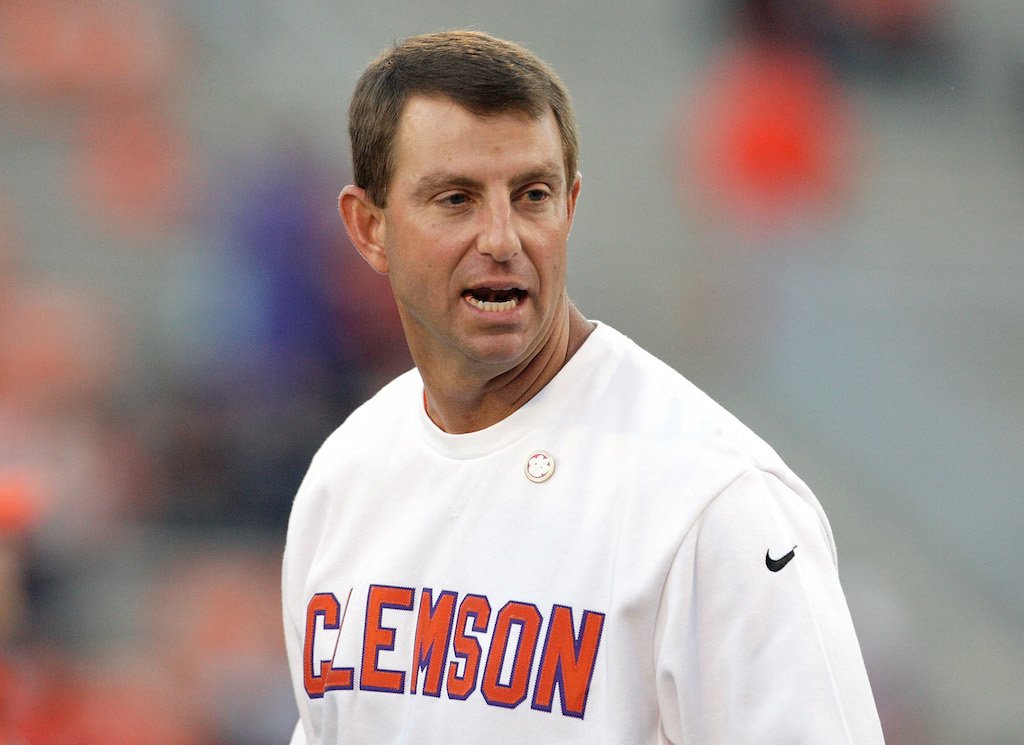 Estimated annual salary: $8.5 million
Dabo Swinney has coached the Clemson Tigers since 2008. The team has seen 12 bowl appearances with seven wins, and after a losing season in 2010, the Tigers have been nearly unstoppable since. They made it to the national championship in back to back seasons (2015 and 2016) and won in 2016. Also, since 2010, they've only seen two seasons with more than just one or two losses. No wonder Swinney is making a whopping $8.5 million per year.
Next: Another top coach who might not come as a surprise
1. Nick Saban, University of Alabama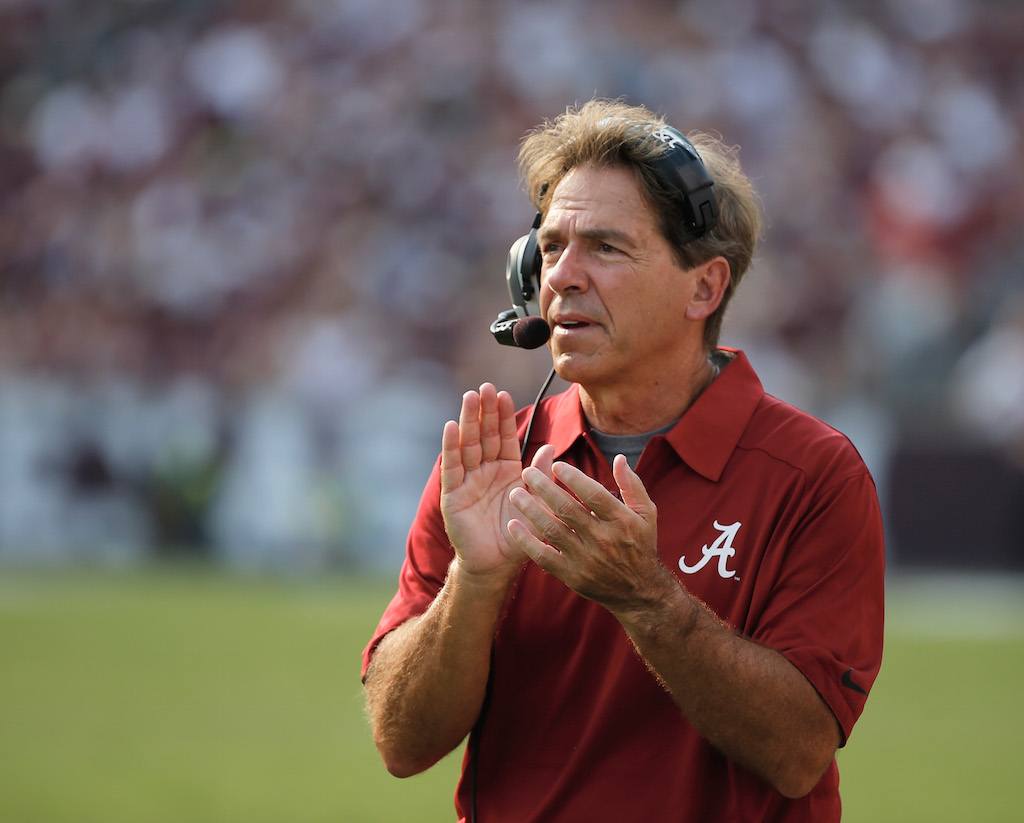 Estimated annual salary: $11.1 million
Nick Saban blows the other coaches out of the water in terms of salary. He's the only college football coach to make eight figures and one of just three coaches between the NCAA and the NFL to make $10 million or more. He's coached Alabama since 2007 and led team to three consecutive national championships appearances between 2015-2017. (They won in 2015 and 2017.) The Crimson Tide has made a bowl appearance in every single season with Saban as head coach.