The 15 Highest-Paid NFL Players Heading into the 2019 Season
Pro sports salaries have never been higher, and that includes the NFL. The 2019 offseason has seen some big contracts handed out, including a record-setting deal for a franchise quarterback. Let's take a look at the 15 highest-paid NFL players heading into the 2019 season. (Note: figures are from the Sporting News and are based on the annual average value of the player's contract).

15. Ben Roethlisberger, $21.85 million
While the Steelers may have lost a great running back and a great wide receiver this offseason, they still have a great quarterback. Despite missing the playoffs last year, the Ben Roethlisberger threw for 5,129 yards in the air and 34 touchdowns. The team rewarded him with a massive contract extension that all but guarantees he will retire in Pittsburgh.

14. Nick Foles, $22 million
Foles went from being a dependable, Super Bowl-winning backup to being one of the highest-paid NFL players. Foles leaves one of the league's top teams (Philadelphia) to help rebuild a Jacksonville team that has been without effective QB play for years. Handing out a huge contract to Foles might have been one of the worst free agency moves, but we're guessing the QB isn't complaining.

13. Joe Flacco, $22.13 million
How the mighty have fallen. Joe Flacco went from having the greatest statistical postseason in NFL history to being replaced by rookie Lamar Jackson in Baltimore last season. Flacco has an opportunity at redemption in Denver, where he still ranks among the league's highest-paid players.

12. Aaron Donald, $22.5 million
The L.A. Rams took advantage of having a QB on a rookie deal by loading up on high paid players on defense last offseason. One of those was Aaron Donald, and it's hard to argue that the investment hasn't paid off. Donald collected 20.5 sacks last season to lead the league in that department.
10. Alex Smith, $23.5 million (TIE)
After moving on from Kirk Cousins, the Washington Redskins acquired the consistent Alex Smith under center. They even signed Smith to a healthy extension. Unfortunately for the team and the player, Smith broke his leg on a freak play. Though Smith is still collecting checks, there remains significant doubt that he will play again after suffering one of the worst injuries of all time.
10. Khalil Mack, $23.5 million (TIE)
The football world was shocked when Oakland traded Mack to Chicago last offseason. They were not shocked when he had a stellar 2018, recording 12.5 sacks to lead a resurgent Bears defense.
8. Drew Brees, $25 million (TIE)
Brees continues to amaze despite his advanced age, and it doesn't appear that New Orleans wants to replace him any time soon. Brees led New Orleans to an NFC Championship game appearance last year and would have gotten them there if not for a blown pass interference call late in the game.

8. Derek Carr, $25 million (TIE)
Last season, Carr and Raiders coach Jon Gruden had multiple communication issues. His long-term future with the organization may be in doubt, but he's still one of the highest-paid NFL players at $25 million per season.
7. Andrew Luck, $25.5 million
After injuries shortened his 2015 season and kept him out for all of 2017, Luck returned to form last year showing why he's among the league's highest-paid players. He threw for 39 touchdowns while leading the Colts to a playoff berth.

6. Matthew Stafford, $27 million
While he's sometimes derided for his inconsistency, Stafford has quietly put up some of the best QB numbers in the league over the last decade. He's the best quarterback in Lions' history, and the team pays him like it.

5. Jimmy Garoppolo, $27.5 million
The 49ers invested a lot of money in the as-yet unproven Garoppolo, but they're hoping a full, healthy season will show their investment to be wise. The jury is still out on whether or not he is a franchise QB, but Garoppolo is definitely one of the highest-paid NFL players ever.

4. Kirk Cousins, $28 million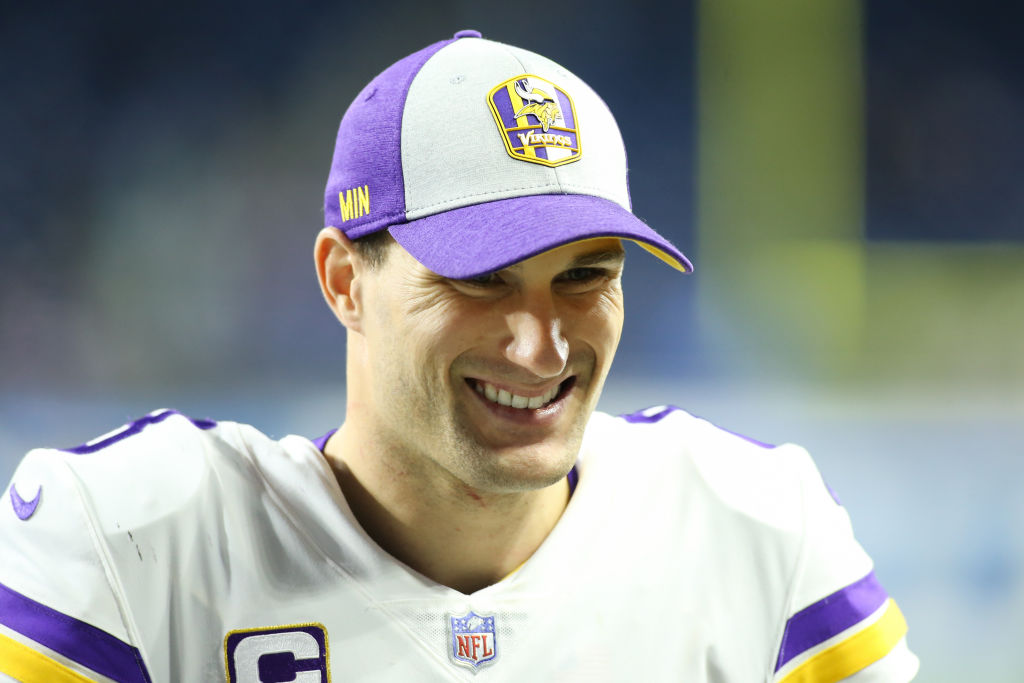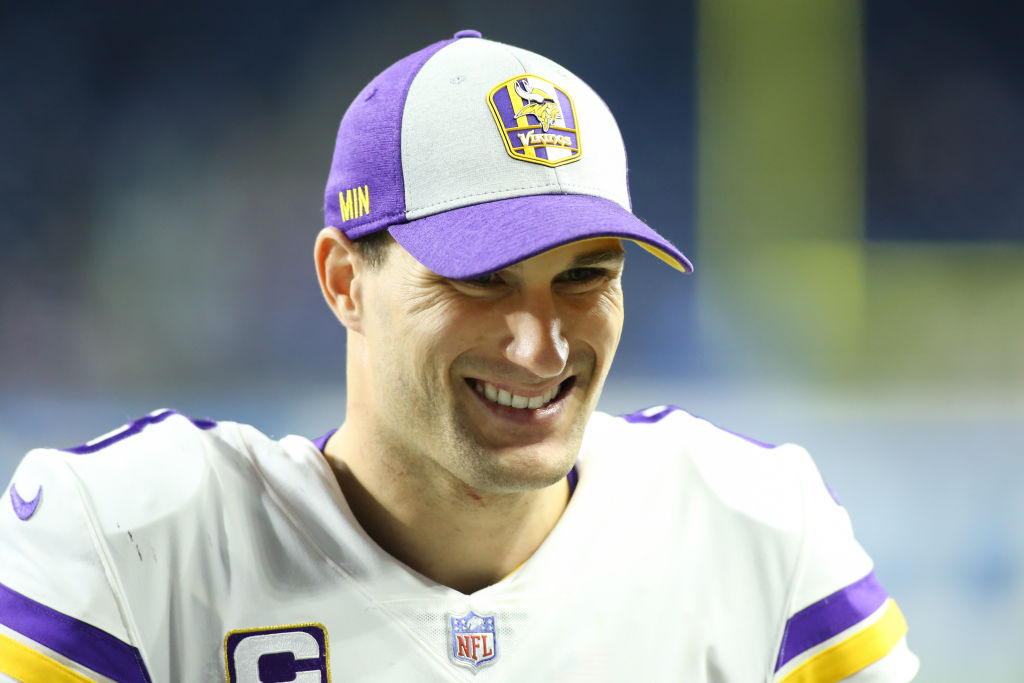 After playing a game of "franchise tag chicken" with the Redskins for three seasons, Cousins disappointed in Minnesota last year after finally getting his long term big money deal with the Vikings.

3. Matt Ryan, $30 million
Ryan's Falcons may have had a Super Bowl hangover last year, going 7-9, but he didn't. Ryan threw for 35 touchdowns and 4,924 yards.

2. Aaron Rodgers, $33.5 million
Rodgers may be one of the best QBs in football (he's at least second behind Tom Brady), but the Packers struggled last year, and he's playing under a new head coach for the first time in his career. The pressure will be on him to turn the Packers around, especially since he comes with such a high price tag.

1. Russell Wilson, $35 million
Russell Wilson is the new king of the hill when it comes to highest-paid NFL players. His decision to give the Seahawks a hard deadline to sign him to an extension this offseason clearly paid off. They made him the highest-paid player in the history of the sport.