The Highest-Paid Player on Every NHL Team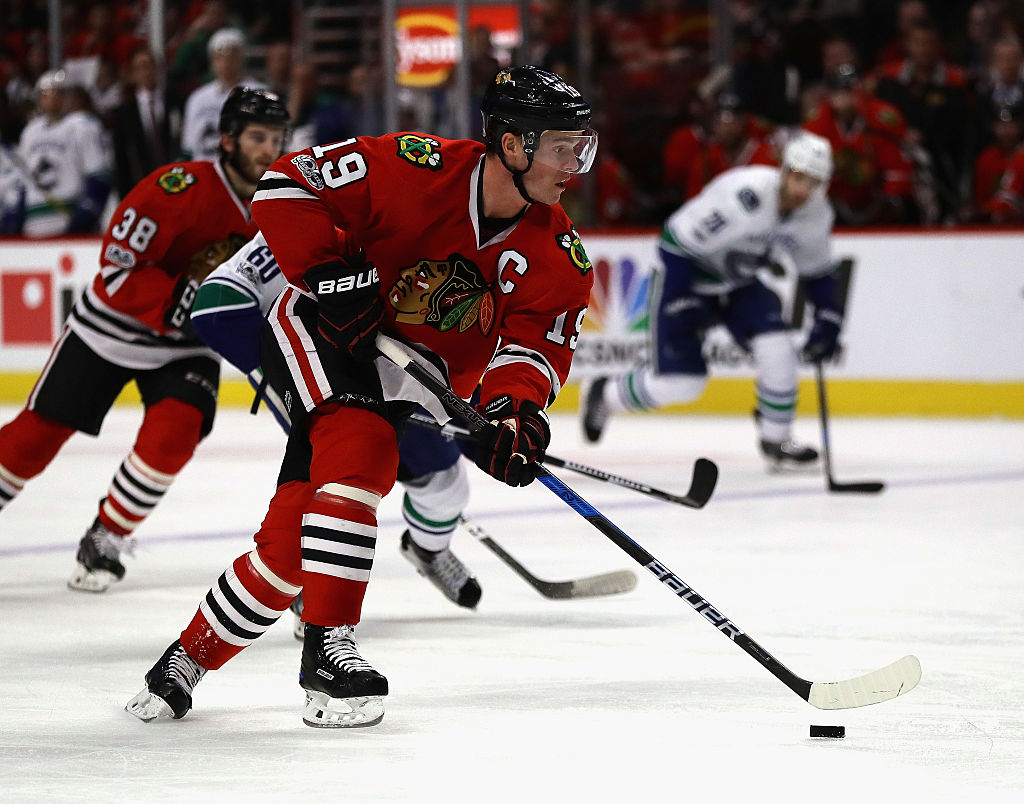 In the NHL, players simply don't make as much as they do in other major sports. Nobody signs a nine-figure contract, no matter how good the player is. But still, NHL stars make some serious money. And while "highest-paid" doesn't often translate directly to "best player," most of the players at the top of the payroll are pretty good at hockey. We have the highest-paid NHL player for every franchise in 2016–17.
Anaheim Ducks – Corey Perry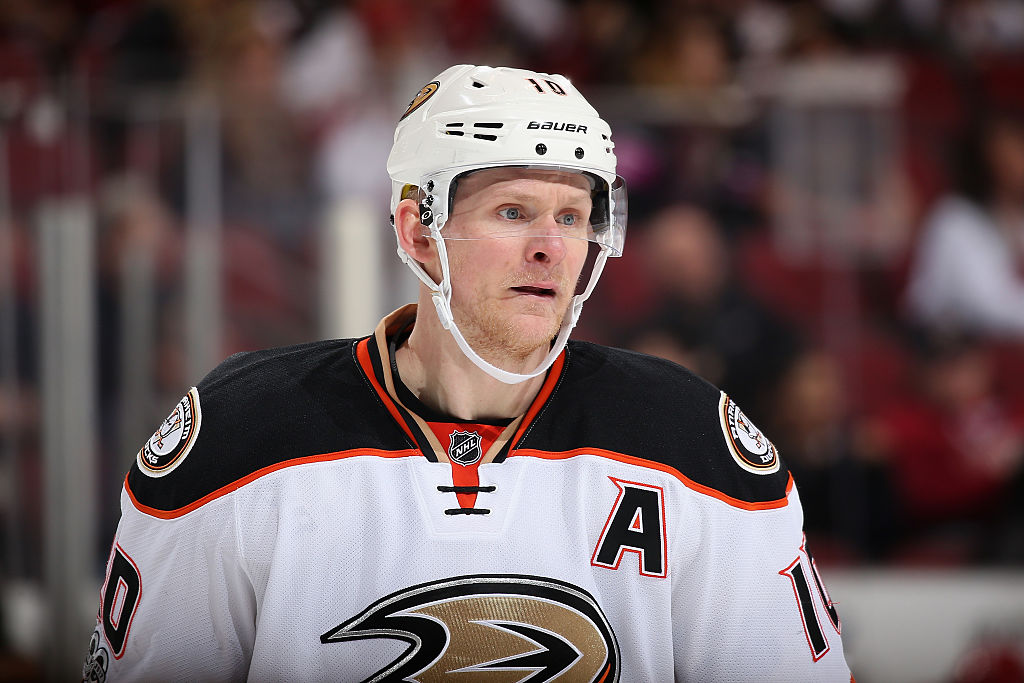 The Anaheim Ducks drafted right winger Corey Perry so long ago that his first season in the NHL was actually for the "Mighty Ducks." He was 20 at the time. Now he's a seasoned 31-year-old veteran who was a Stanley Cup winner back in 2008–09. Perry is also a three-time All-Star, a Hart Trophy winner (league MVP), and a Maurice Richard Trophy winner (top goal-scorer). Perry is making $10 million this season. He could retire right now and he'd probably have few regrets.
Arizona Coyotes – Oliver Ekman-Larsson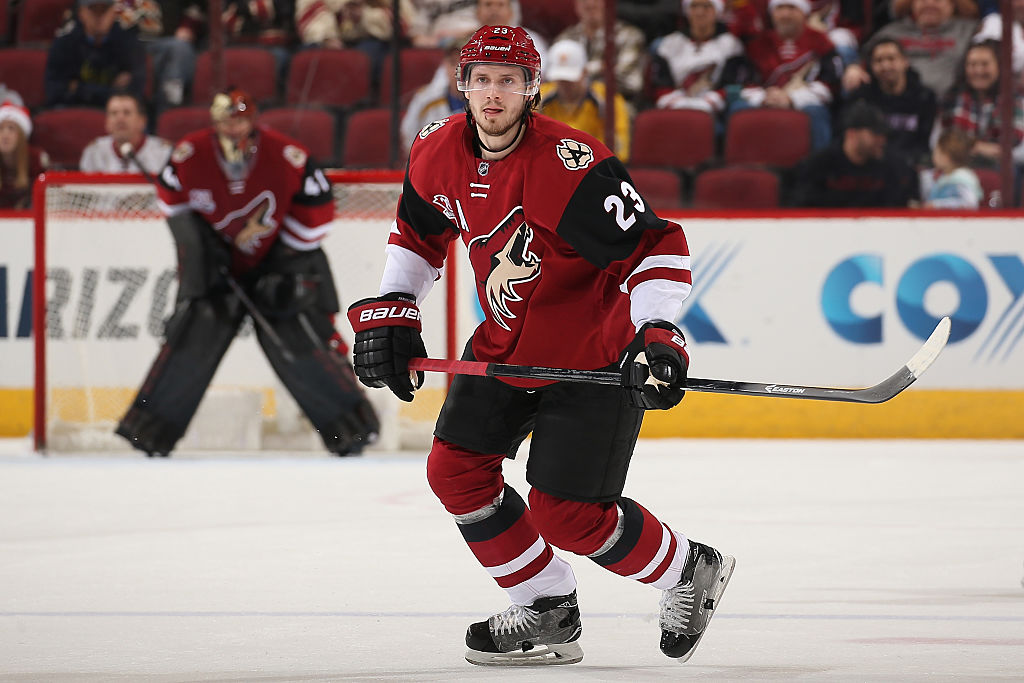 It feels like Arizona Coyotes defenseman Oliver Ekman-Larsson has been around forever. So, you may be surprised to discover that he's only 25 years old. Originally drafted No. 6 overall by the Coyotes in 2009, Ekman-Larsson has made one All-Star team and has had one deep run in the Stanley Cup Playoffs so far in his career. The Coyotes are paying him $6 million this year — the most on the team — and so far they have little to show for it in the standings; Arizona is one of the worst teams in the NHL.
Boston Bruins – Patrice Bergeron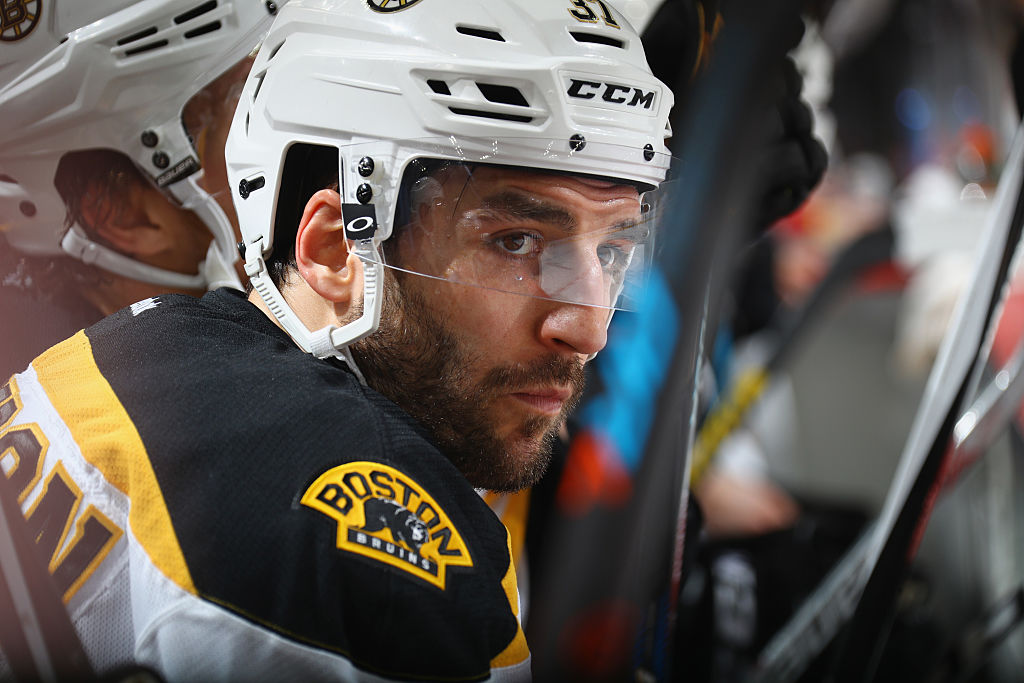 Center Patrice Bergeron is a former second-round pick by the Boston Bruins back in 2003. He was good enough, even as a second-rounder, to make it to the NHL straight away in his first season. Since then, Bergeron has one trip to the NHL All-Star game, one Stanley Cup victory, one King Clancy Trophy (for humanitarian efforts), and three Selke Trophies (awarded to the top two-way forwards). Bergeron will make $8.2 million this season as one of the best defensemen in the game.
Buffalo Sabres – Ryan O'Reilly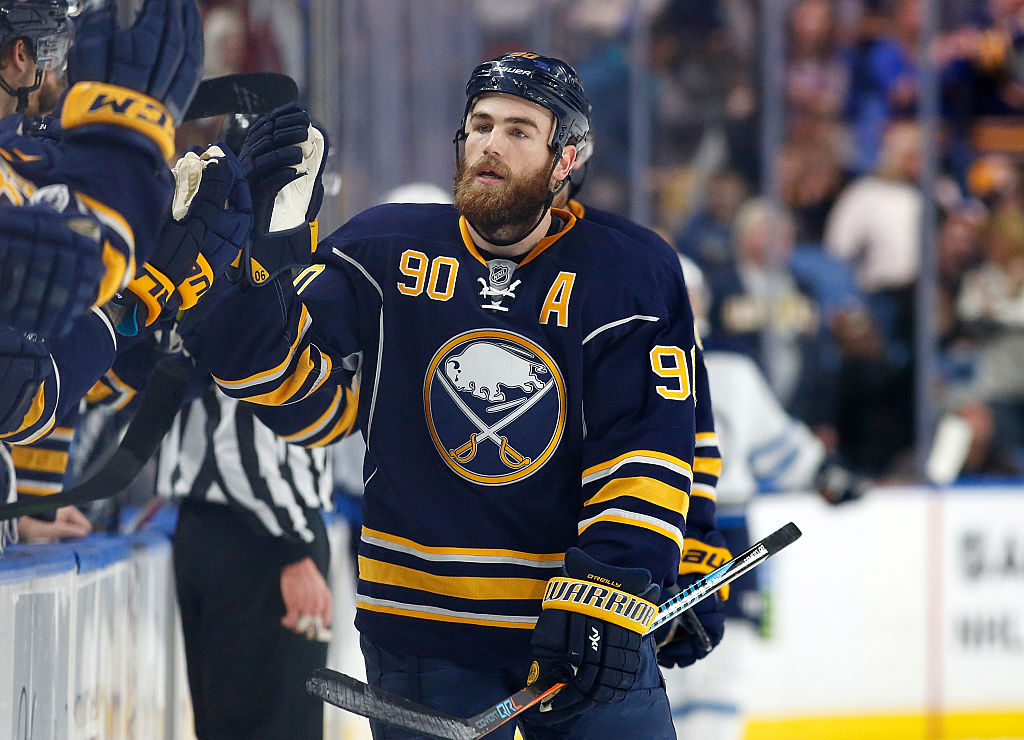 The Colorado Avalanche originally drafted center Ryan O'Reilly back in 2009. He was just 19 then, and it took him a little while to get his legs. After six seasons in Colorado, Colorado traded O'Reilly  to the Sabres. As their now-highest-paid NHL player, he's making $9 million at the age of 25 this year. O'Reilly has yet to make an All-Star team or get out of the first round of the playoffs. However, he was the 2013–14 Lady Byng Memorial Trophy winner (the NHL award for sportsmanship).
Calgary Flames – Johnny Gaudreau/Mark Giordano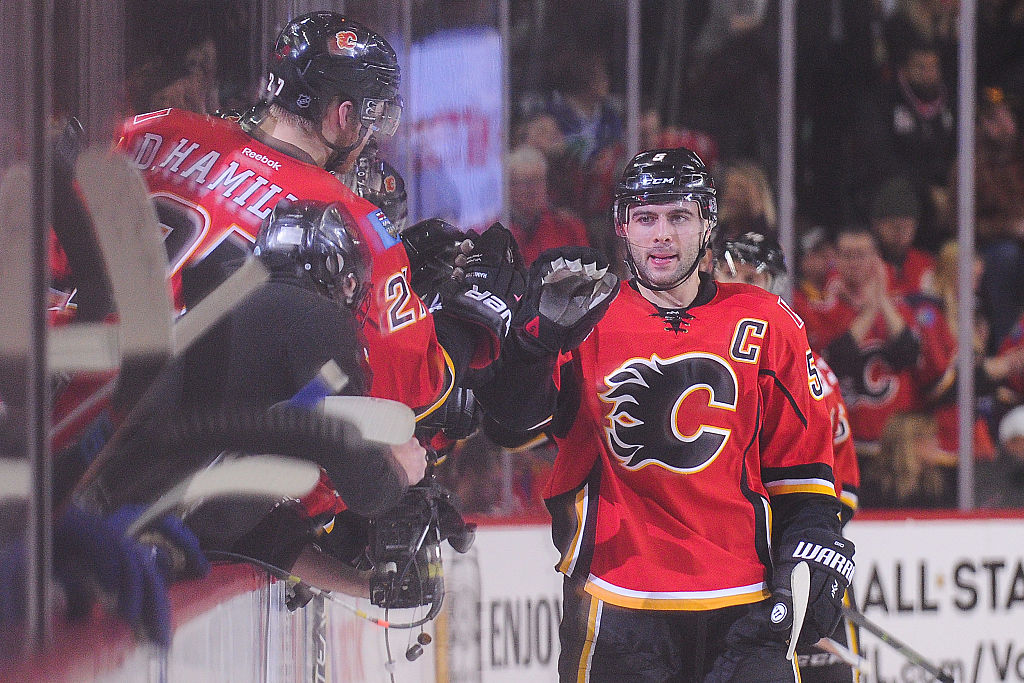 On the Calgary Flames, left winger Johnny Gaudreau and defenseman Mark Giordano make the most money at $6.7 million apiece this year. Gaudreau is a 23-year-old who made his first All-Star team last season and provided his team with 78 points — a solid stat. Giordano has been around for a long time in Calgary, making his debut with the team when he was 22 years old back in 2005–06. He's made one All-Star team in his tenure with the Flames and has been to the playoffs just once.
Carolina Hurricanes – Jordan Staal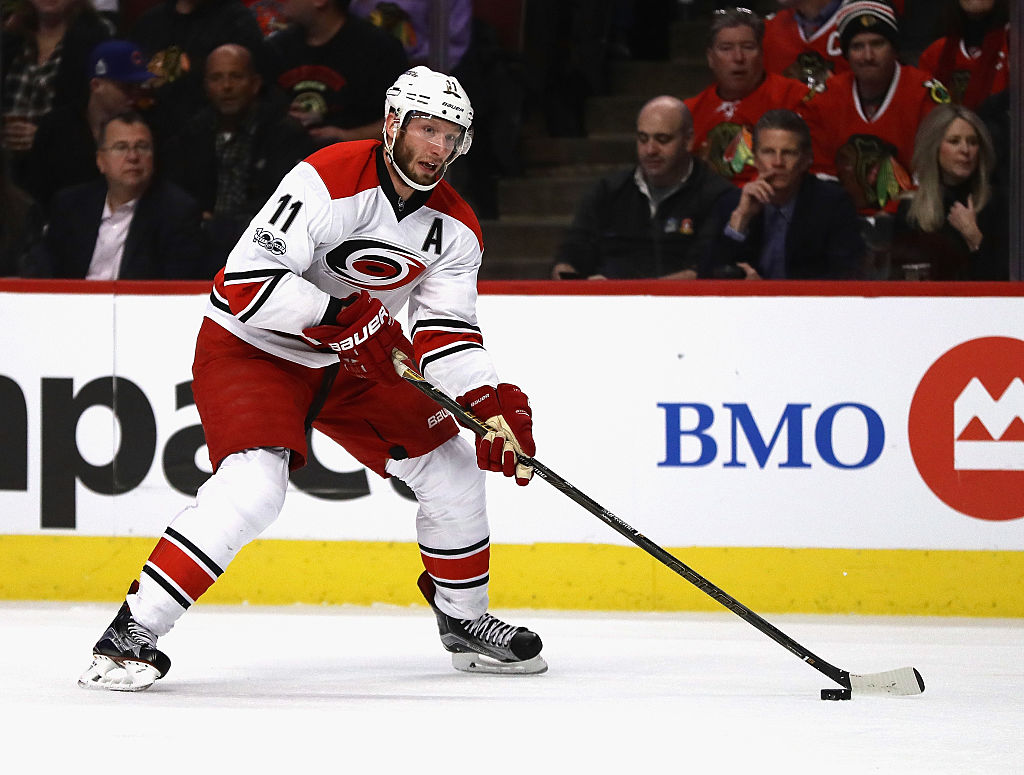 Center Jordan Staal was originally the No. 2 overall pick in 2006 by the Pittsburgh Penguins, where he made his NHL debut at 18 years old. Considering that Chicago Blackhawks center Jonathan Toews was the next pick in that draft, the Penguins could've done better. But Staal has had a nice career, even if they traded him to the Hurricanes a few years ago. Staal has never made an All-Star team or won a major award. However, he did win a Stanley Cup as part of the 2008–09 Penguins. He's making $6 million this year.
Chicago Blackhawks – Jonathan Toews/Patrick Kane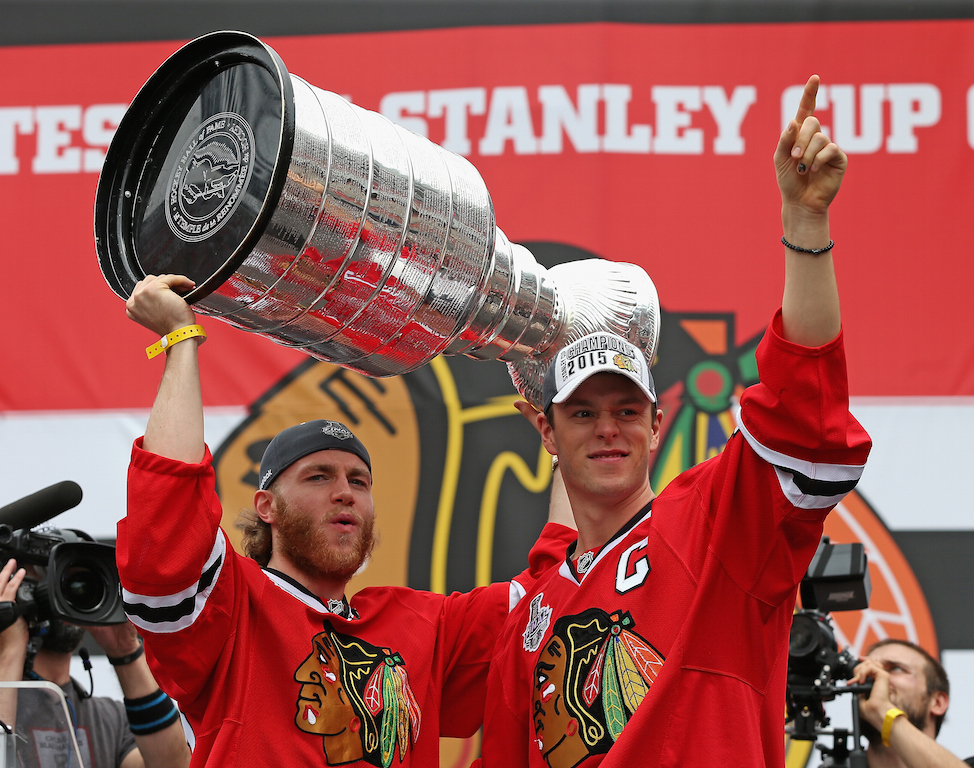 Speaking of Toews, he and Patrick Kane take the top spot for salary in Chicago. The three-time Stanley Cup champion tandem are making $13.8 million this year, and will likely continue to take the top spot together on the Blackhawks for the next few years. Kane and Toews signed identical contract extensions back in 2014, which is kind of cool. Chicago currently sits atop the Central Division and is a contender yet again for the Stanley Cup in 2017.
Colorado Avalanche – Erik Johnson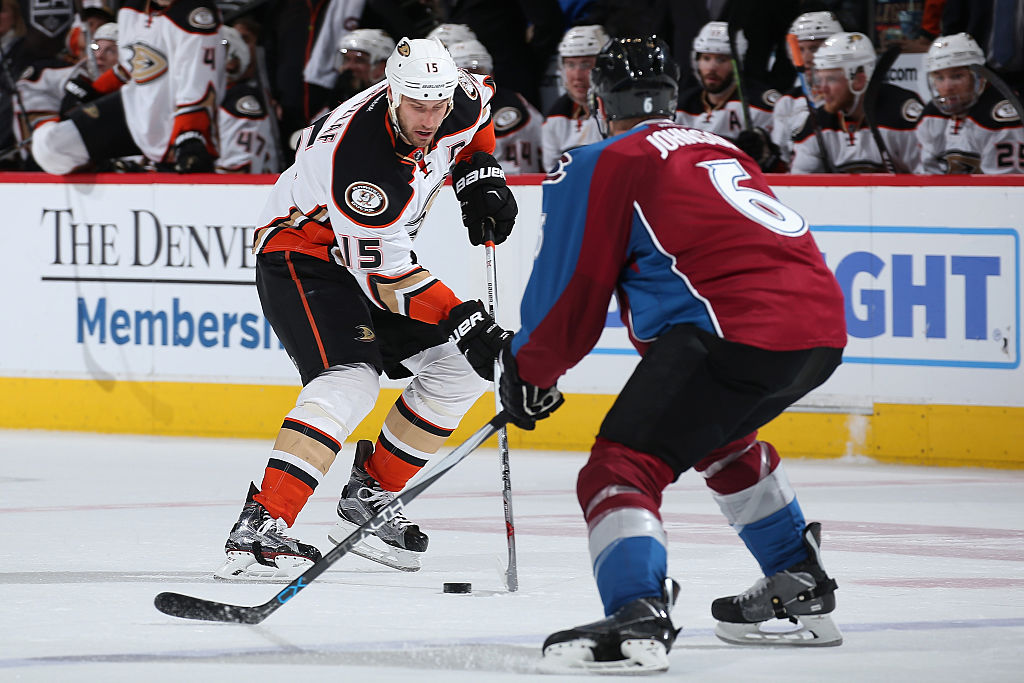 Defenseman Erik Johnson has had an interesting career. He was picked No. 1 overall in the same draft that saw Jordan Staal and Jonathan Toews go two and three, respectively. So far Johnson hasn't lived up to the billing. The St. Louis Blues traded him to the Colorado Avalanche at 22 years old. Currently the 28-year-old has zero All-Star appearances, zero major awards, and just seven total playoff games under his belt. The Avalanche, who are by far the worst team in the NHL, are paying Johnson $6 million this season.
Columbus Blue Jackets – David Clarkson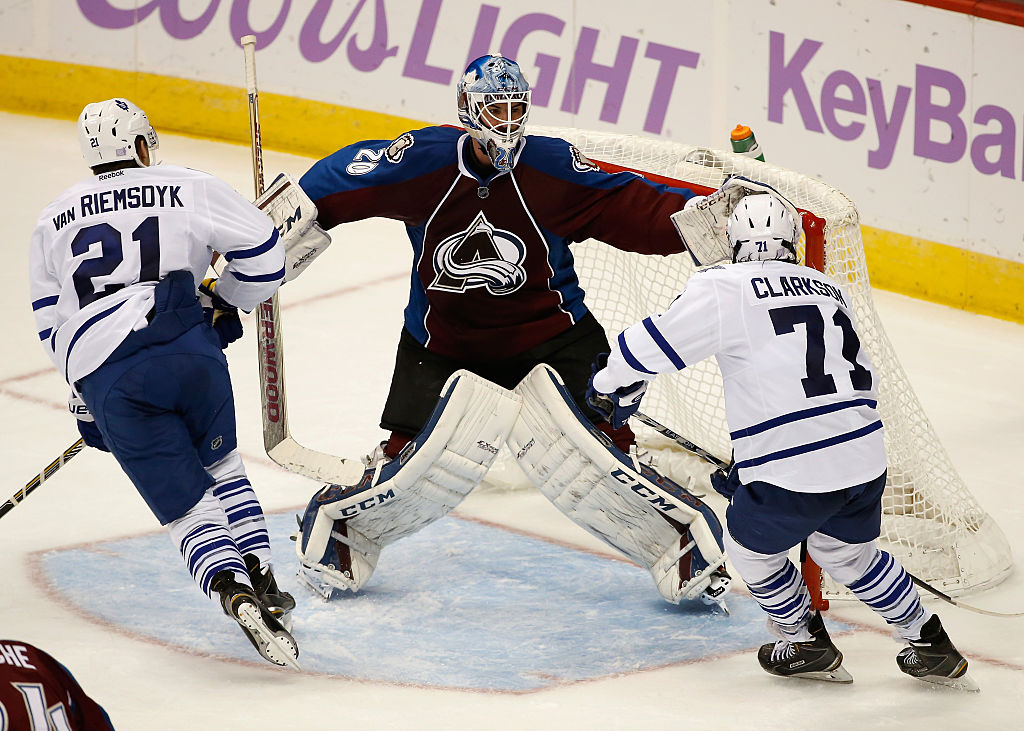 Right winger David Clarkson is currently in his first full season with the Columbus Blue Jackets. He came over to the team last year in a deal with the Toronto Maple Leafs. Currently, Clarkson has just two goals and two assists for four total points on the season in 23 games and around nine minutes of ice time per game. At 32 years old, this is what he is. For that production, the Blue Jackets will pay $7 million this season.
Dallas Stars – Jason Spezza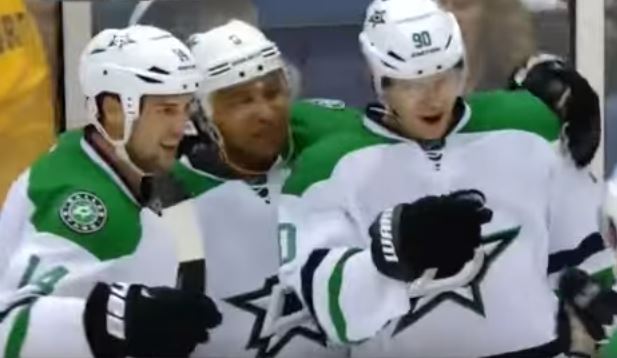 The Ottawa Senators' former No. 2 overall pick in 2003, Stars center Jason Spezza is in his second year with Dallas after his trade back in 2014. He's had a solid career, making two All-Star teams and having four seasons in his career in which he scored 80 or more points. Spezza hasn't won a Stanley Cup, but he did lead his team in points in the playoffs back in 2006–07 when the Senators met the Ducks in the finals. Spezza is receiving $7.5 million this season.
Detroit Red Wings – Henrik Zetterberg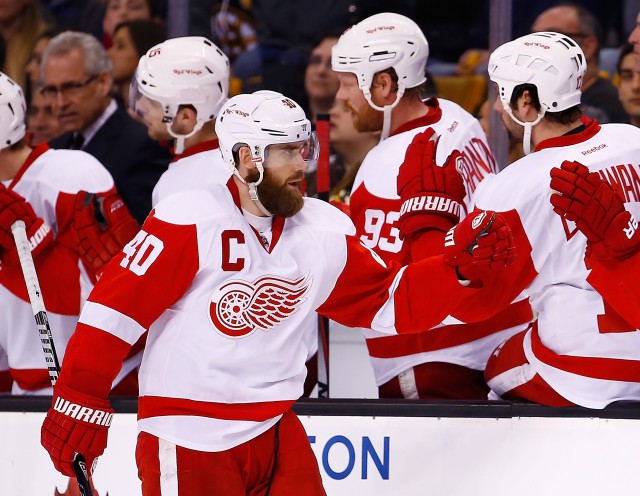 Detroit Red Wings captain Henrik Zetterberg comes in as the highest-paid player on the team, making $7.7 million this season. The 36-year-old is in his 15th season with the team and is one of the more accomplished players currently in the NHL. He's won a Stanley Cup, the 2007–08 Conn Smythe (MVP of the NHL playoffs), and the King Clancy Trophy. So far this season, Zetterberg has 31 points in 47 games as the Red Wings fight for a playoff spot in the East.
Edmonton Oilers – Milan Lucic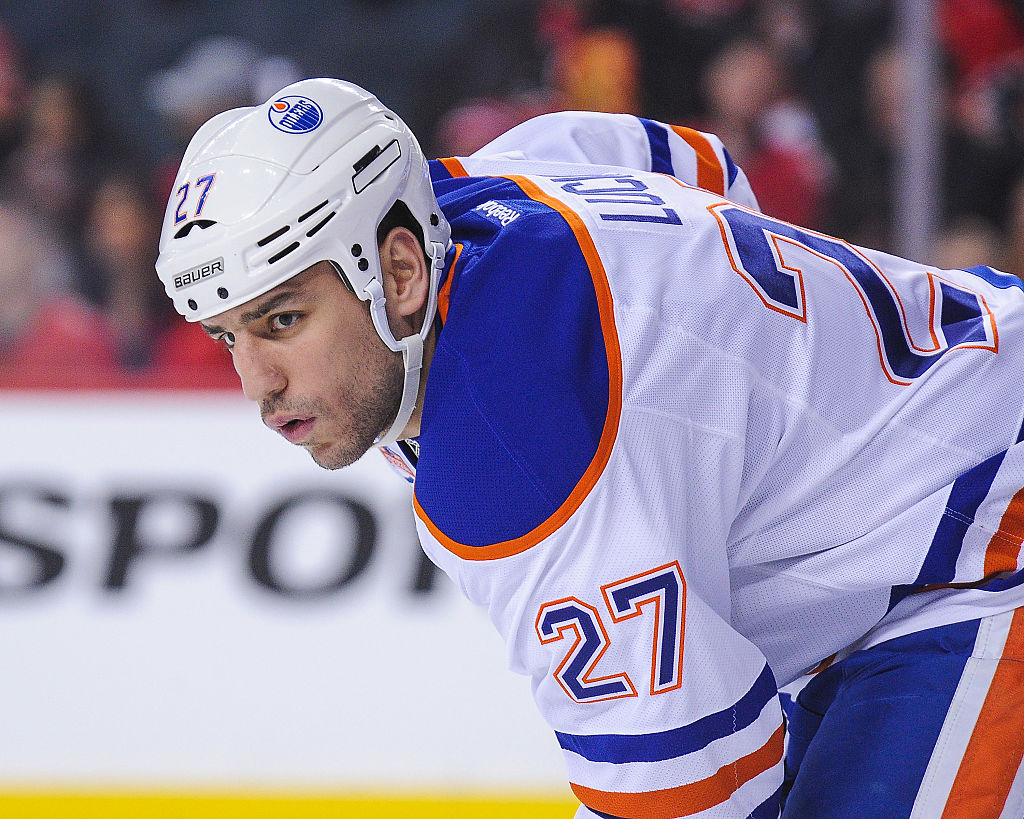 Left winger Milan Lucic has had a solid run in his career, playing several years for the Boston Bruins and winning a Stanley Cup in 2011. The Bruins traded him to the Los Angeles Kings for a first-round pick in 2015. One year later he left to sign with the Edmonton Oilers. In the first year of that deal, the Oilers are paying Lucic $8 million. For a player who's already 28 and has never been an All-Star or the best player on a good team, it's kind of a lot.
Florida Panthers – Keith Yandle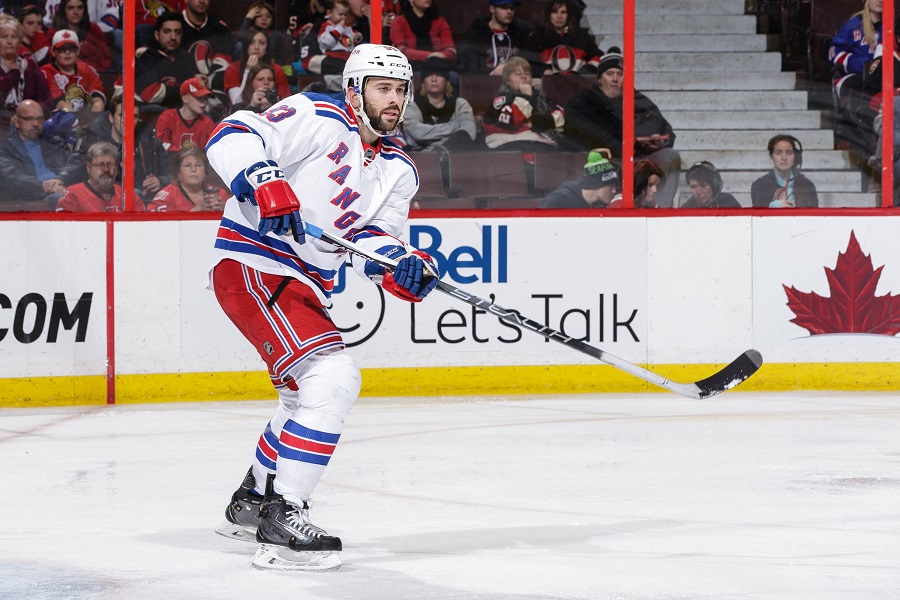 A former fourth-round pick of the Phoenix Coyotes, defenseman Keith Yandle has turned himself into a nice player. The 30-year-old is a two-time All-Star who's made two deep runs in the NHL playoffs. Sadly, he's never made it all the way to the Stanley Cup Finals. He doesn't take a lot of shots, and therefore doesn't score a lot of goals. However, he's a solid defenseman for a Florida Panthers team that's battling for a playoff spot. Yandle is making $7.5 million so far this year.
Los Angeles Kings – Anze Kopitar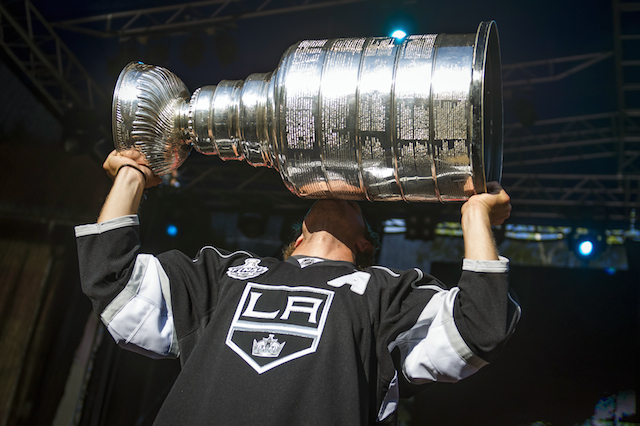 As far as accomplished NHL players go, Los Angeles Kings center Anze Kopitar is rivaled by few others. He's a two-time Stanley Cup winner, a three-time All-Star, and a winner of both the 2015–16 Lady Byng Trophy and Selke Trophy. The Kings are paying him a handsome $14 million this season, but they're struggling to keep themselves in the playoff picture. That's in part due to the drop-off in play from Kopitar, who had 25 goals and 74 points last season but has just four goals and 25 points in 40 games this year.
Minnesota Wild – Ryan Suter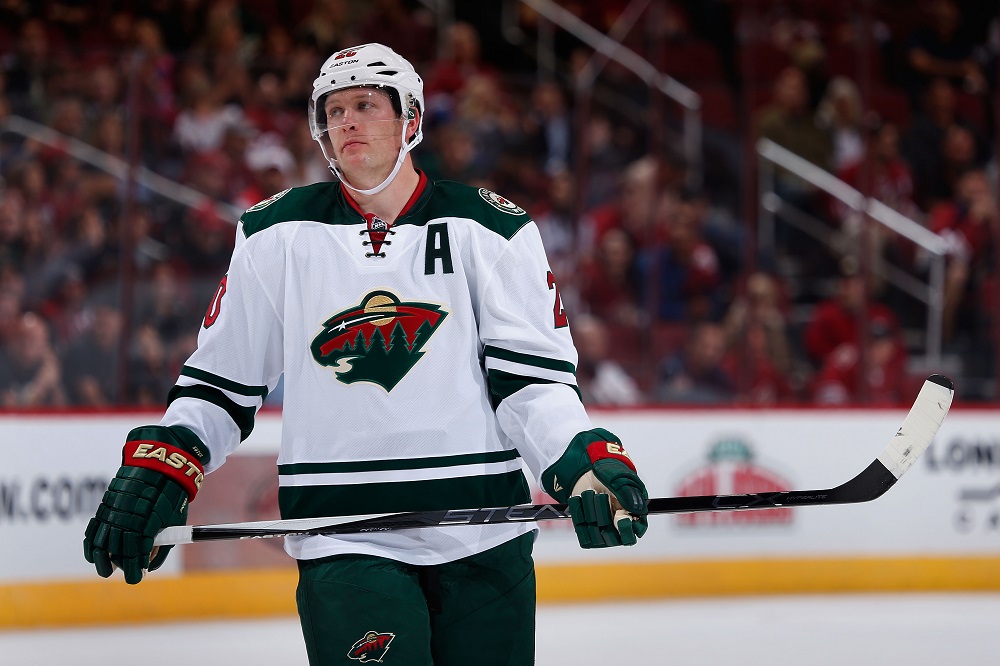 For the Minnesota Wild, Ryan Suter is the highest-paid player on the team at $9 million. The 32-year-old defenseman signed as a free agent in 2012, helping vault the Wild into becoming one of the top teams in the Western Conference. Suter is a two-time All-Star; he currently leads the NHL in +/- at 28, and his Wild team is fighting the Blackhawks for the top spot in the Central Division.
Montreal Canadiens – Shea Weber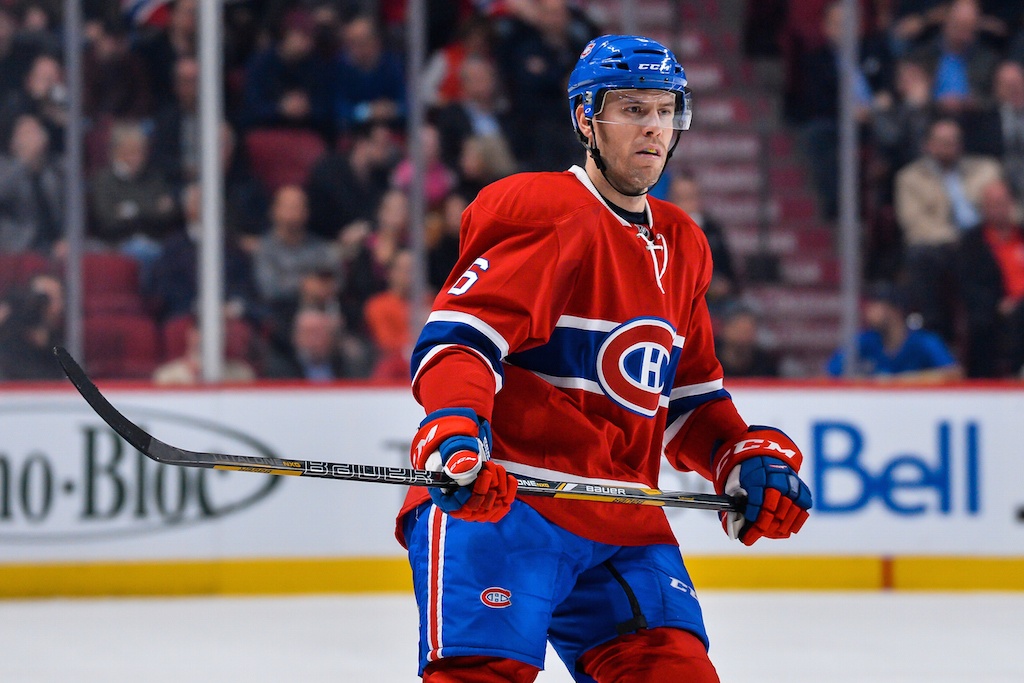 Big, 6-foot-4 defenseman Shea Weber spent the first 11 years of his career with the Nashville Predators, making four All-Star teams and becoming one of the best at his position in league. He's never made a deep run in the playoffs, but that might change now that he's been traded to the Montreal Canadiens. The Canadiens are currently leading their division and have an eight-point lead over second-place Ottawa. Weber is receiving $12 million for his services this year.
Nashville Predators – P.K. Subban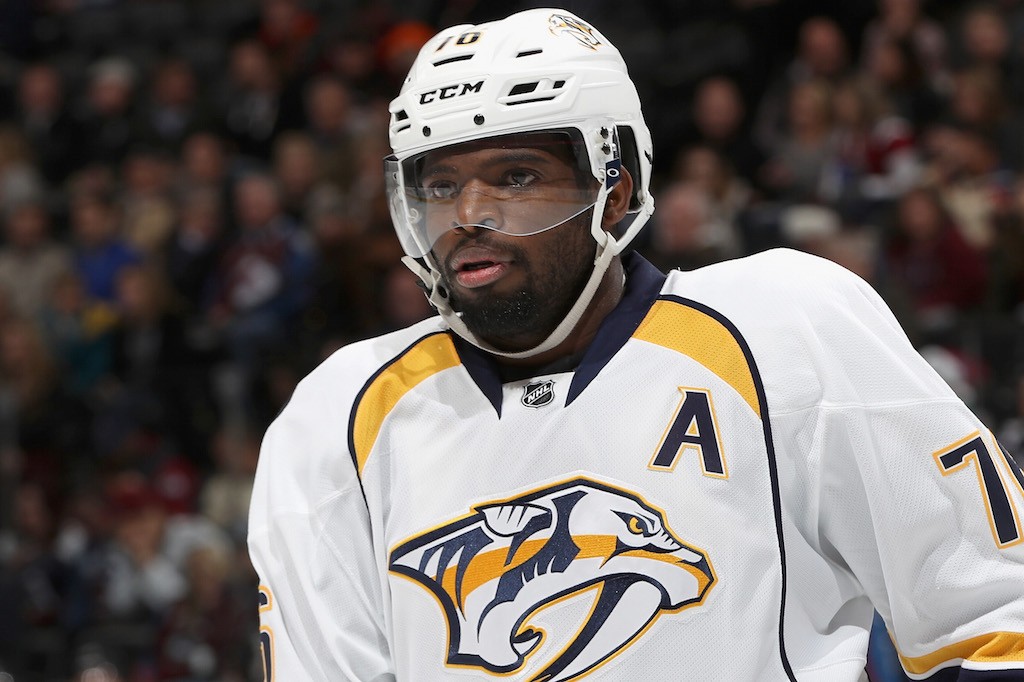 Remember the trade that sent Weber to the Canadiens? P.K. Subban was the player Nashville received in return. A 27-year-old defenseman, Subban is the 2012–13 Norris Trophy winner and one of the best at what he does. Subban is making $11 million this year with the Preds, who are currently fighting for playoff positioning in the West. Subban is under contract for five more seasons.
New Jersey Devils – Travis Zajac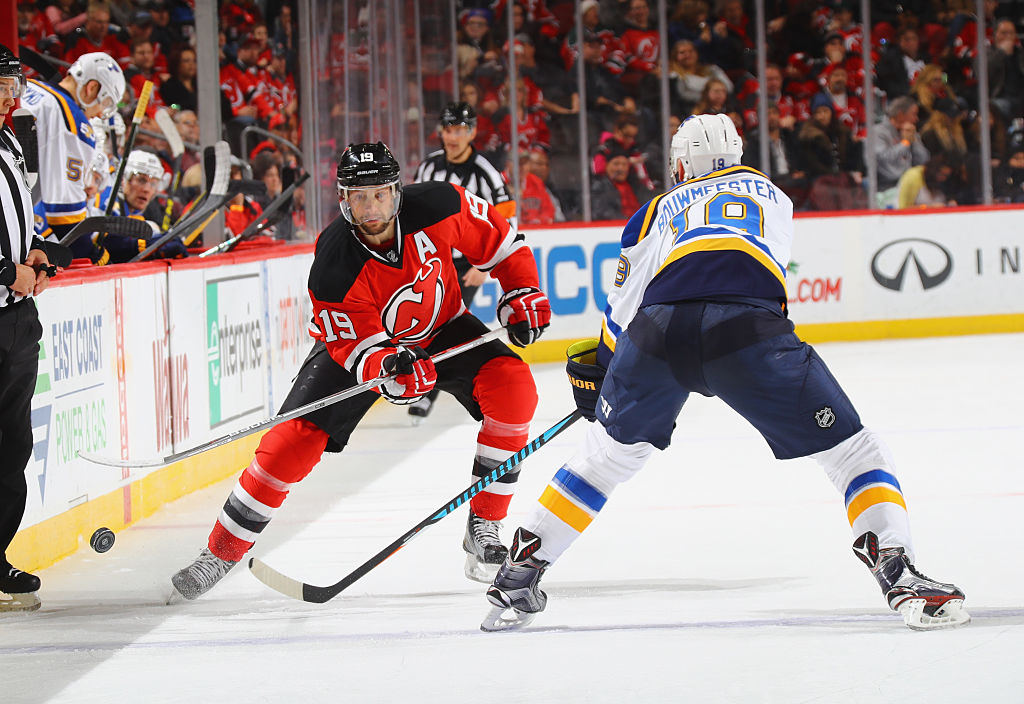 A former first-round pick for the New Jersey Devils back in 2004, Travis Zajac has been a mainstay in the Devils' lineup for 11 seasons. Save for missing almost all of the 2011–12 season due to a leg injury, Zajac has been remarkably healthy in his career. He's missed only 20 games otherwise, which is an average of two games missed per season. Zajac has never been a star — never even making an All-Star team — but he's a quality player and returned in 2012 to help lead the Devils to the Stanley Cup Finals. He's making $6.5 million this season.
New York Islanders – Andrew Ladd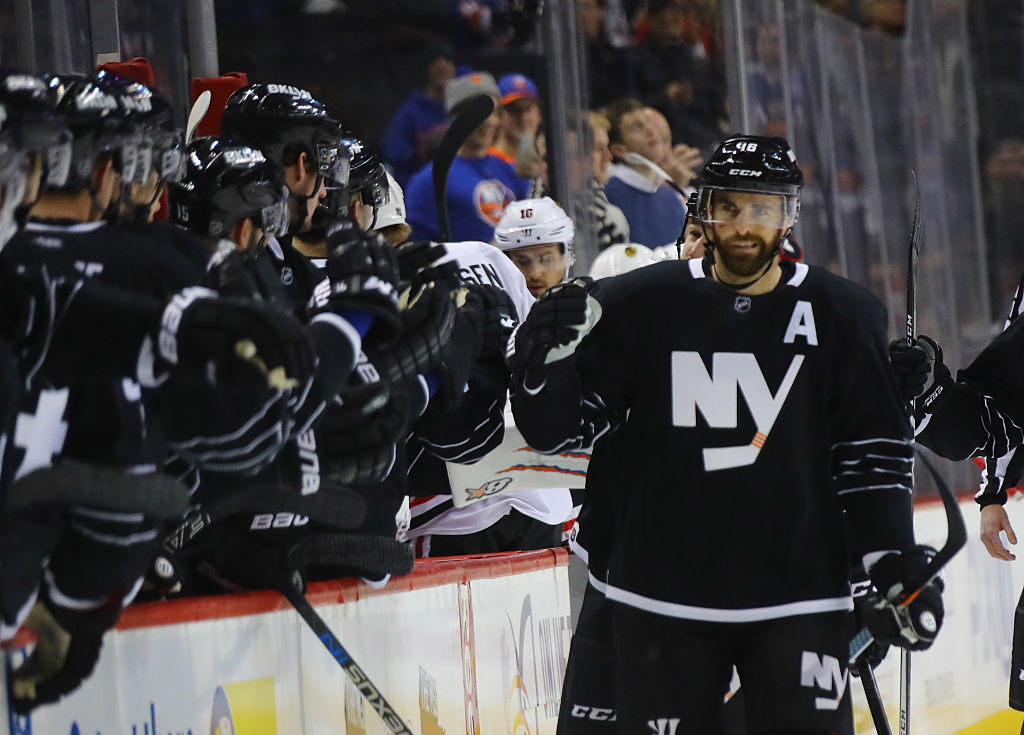 Coming off a solid season in which he returned to the Chicago Blackhawks briefly, left winger Andrew Ladd cashed in on free agency. The 31-year-old signed a seven-year, $38.5 million deal with the New York Islanders, despite never being a star-quality type of player. He's won two Stanley Cups, in 2006 with the Hurricanes and 2010 with the Blackhawks. However, his best season was a year in which he scored 62 points for the Winnipeg Jets. The Islanders are paying Ladd $8 million this year; so far he has 12 points and is a -10 in 41 games.
New York Rangers – Henrik Lundqvist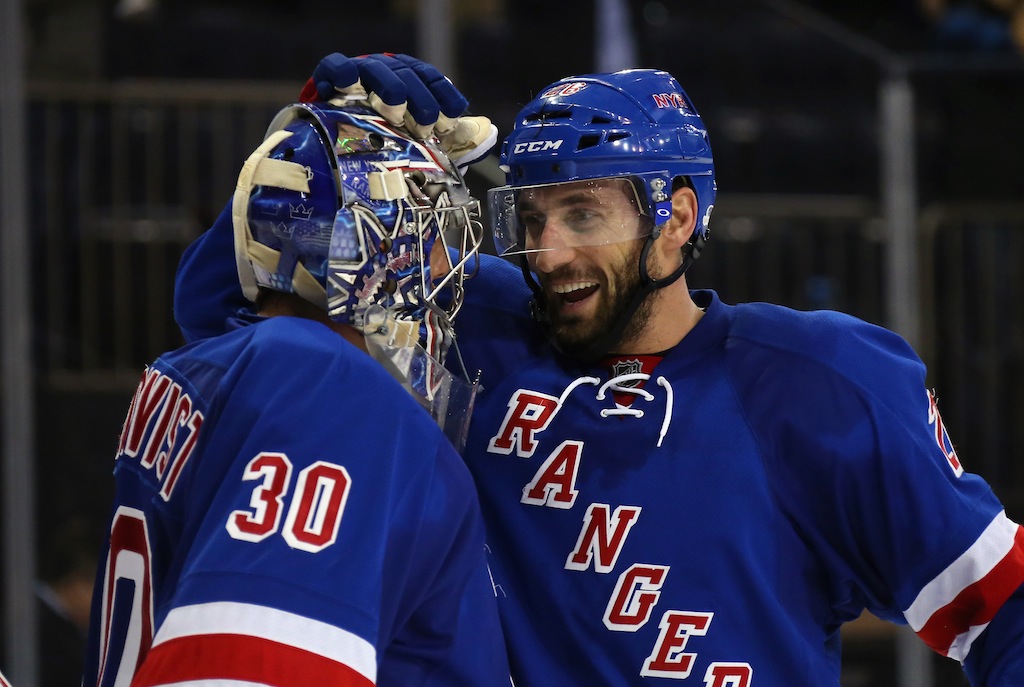 New York Rangers goalie Henrik Lundqvist is one of the elite NHL goaltenders of the last 10 or so years. He has a career .920 save percentage, has led the league in shutouts twice, and has a career 2.31 goals against. Lundqvist has spent his entire career with the Rangers, leading the team to the Stanley Cup Finals against the Los Angeles Kings in 2013–14. The Rangers are paying their net-minder $9.5 million this season. Although his numbers are a bit down for the 34-year-old, Lundqvist has generally been worth the money in his career.
Ottawa Senators – Dion Phaneuf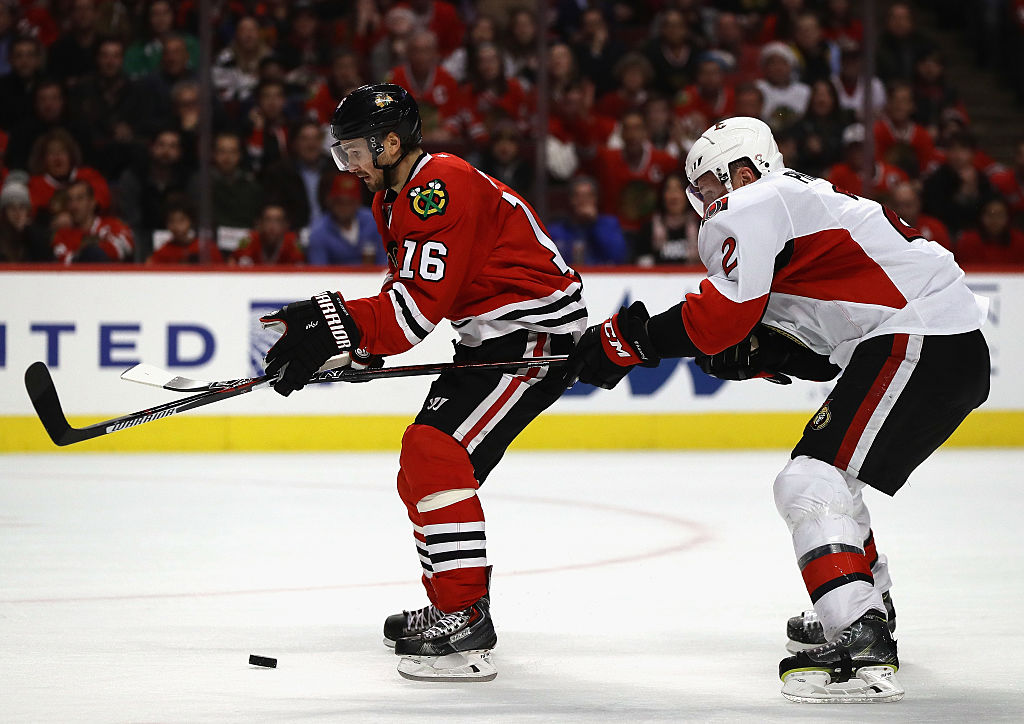 A former first-round draft pick of the Calgary Flames, defenseman Dion Phaneuf is in his first full season with the Ottawa Senators. Phaneuf is a three-time All-Star and one of the better defenders in the game, even at the age of 31 and having played 12 seasons. The Senators are paying him $7.5 million this year. Phaneuf is in turn helping them battle with the Montreal Canadiens for the top spot in the Atlantic Division.
Philadelphia Flyers – Jakub Voracek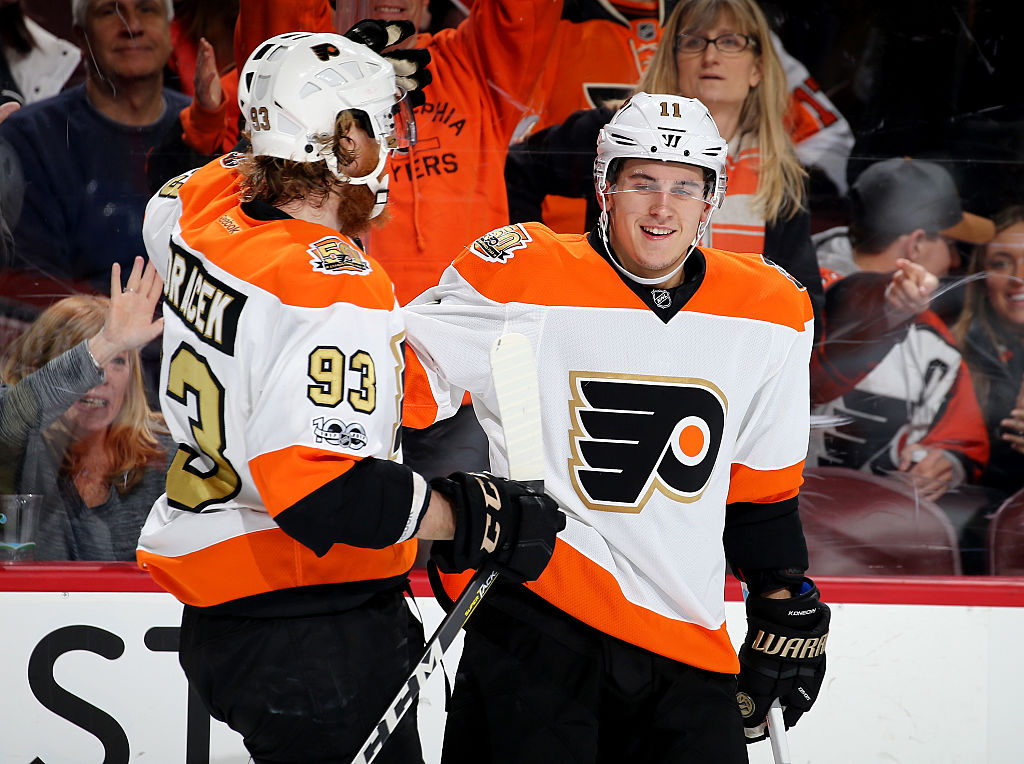 The No. 7 overall pick back in 2007, right winger Jakub Voracek was traded from his original team with the Columbus Blue Jackets to his current location, the Philadelphia Flyers. He's made one All-Star team since joining the Flyers, back in 2014–15 when he had 81 points and scored 22 goals. Voracek is just 27 years old still and receiving $10 million by Philadelphia. He's signed for seven more seasons.
Pittsburgh Penguins – Sidney Crosby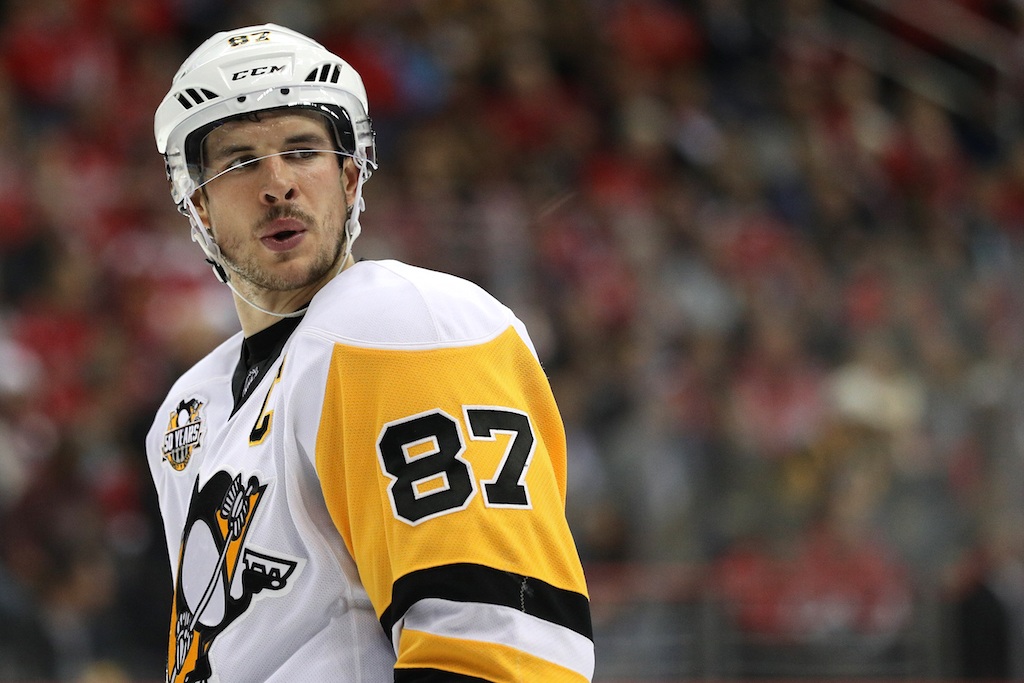 Another great player who seems as if he's been around forever, Pittsburgh Penguins center Sidney Crosby is still just 29 years old. His stat sheet reads like a surefire Hall of Famer, and he likely has several years left in the NHL. He's won two Stanley Cups, two Hart Trophies, a Conn Smythe, and several other major awards. Crosby has led the NHL in points twice and goals once, and has 100 or more points in a season five times. He's making $10.9 million this year.
San Jose Sharks – Joe Thornton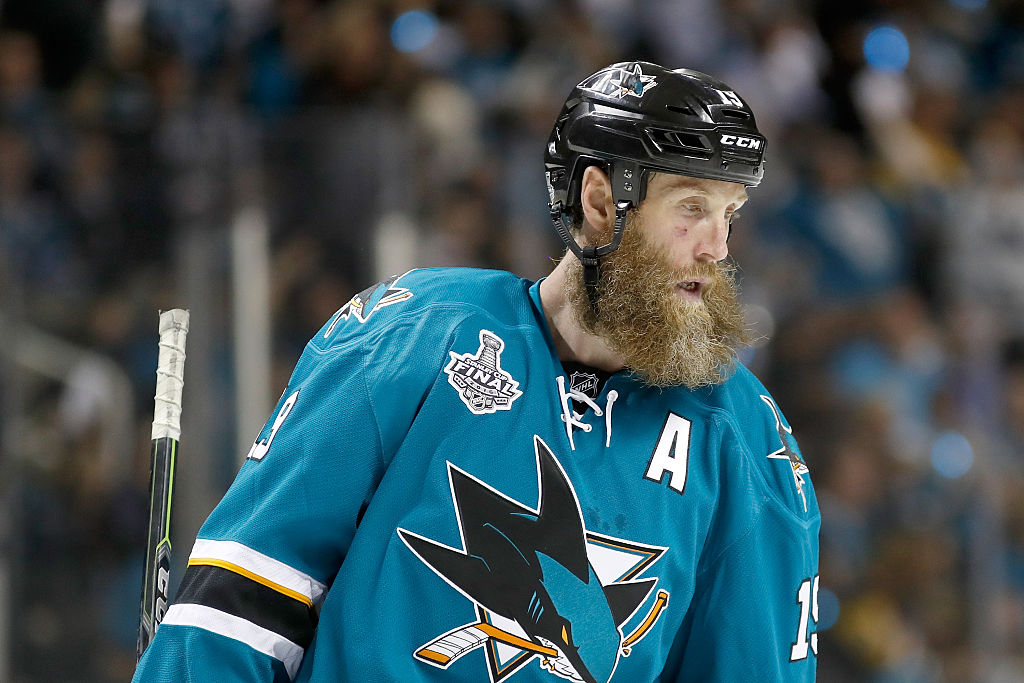 If there's one thing about San Jose Sharks center Joe Thornton that amazes you, it should be that he's the highest-paid player on the team at $6.7 million despite having originally been drafted back in 1997. That's right, this is his 19th year in the NHL. But all things considered, he's still a pretty good player. In fact, last season he made his sixth career All-Star game. He's a former Hart Trophy winner and was one of the best NHL players in his prime.
St. Louis Blues – Vladimir Tarasenko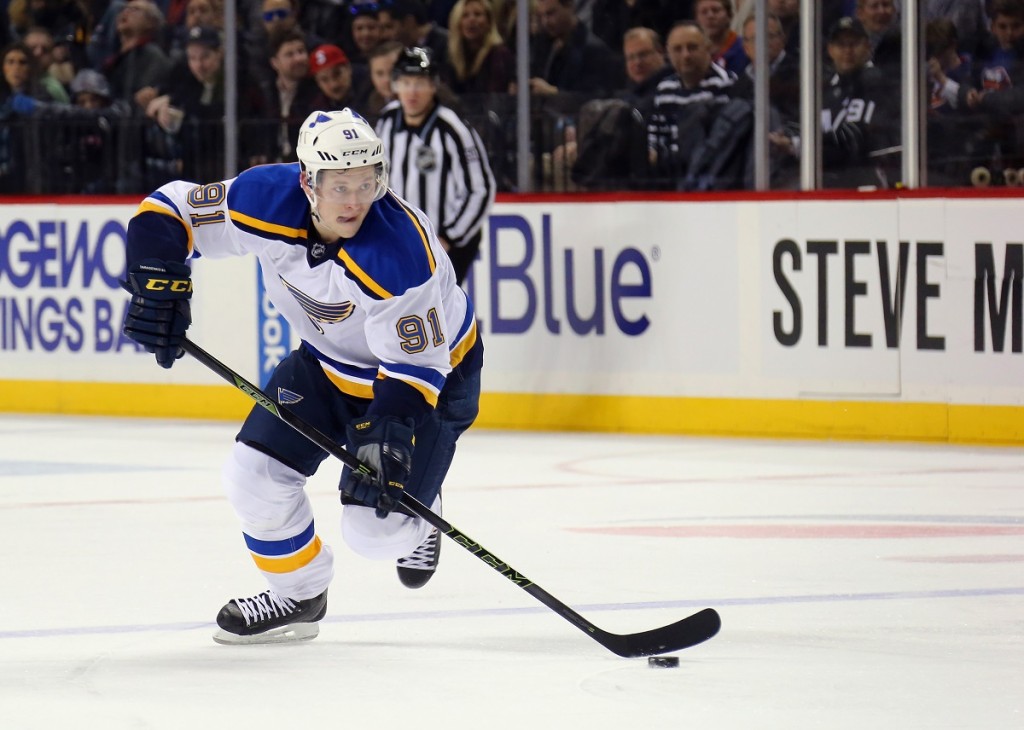 At the age of 25, St. Louis Blues right winger Vladimir Tarasenko has developed into one of the more underrated players in the game. He's finished each of the last two seasons with more than 70 points. With 46 points just over halfway through the 2016–17 season, he might be headed toward his best year yet. Tarasenko was able to lead the Blues to the conference finals last season, but so far during his short career the Blues haven't been able to get over the hump. Tarasenko is making $8 million this season.
Tampa Bay Lightning – Steven Stamkos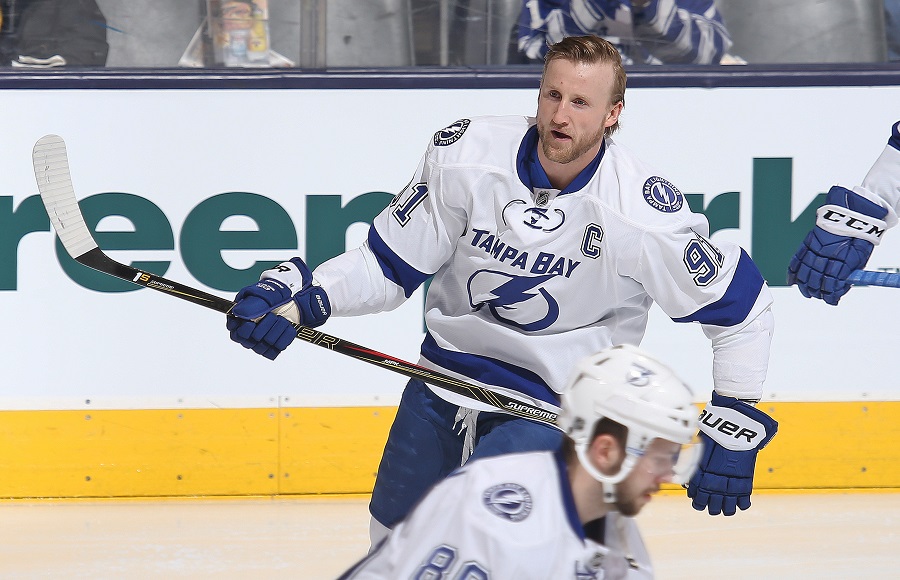 Tampa Bay Lightning center Steven Stamkos is a scorer, through and through. He's leading the team in salary this year at $9.5 million, which is appropriate because he's led the NHL in goals twice in his career. Stamkos has been a multiple-time All-Star, he led his team to the 2015 Stanley Cup Finals against the Chicago Blackhawks and has been one of the best players at his position for several years — and he's only 27 this year.
Toronto Maple Leafs – Nathan Horton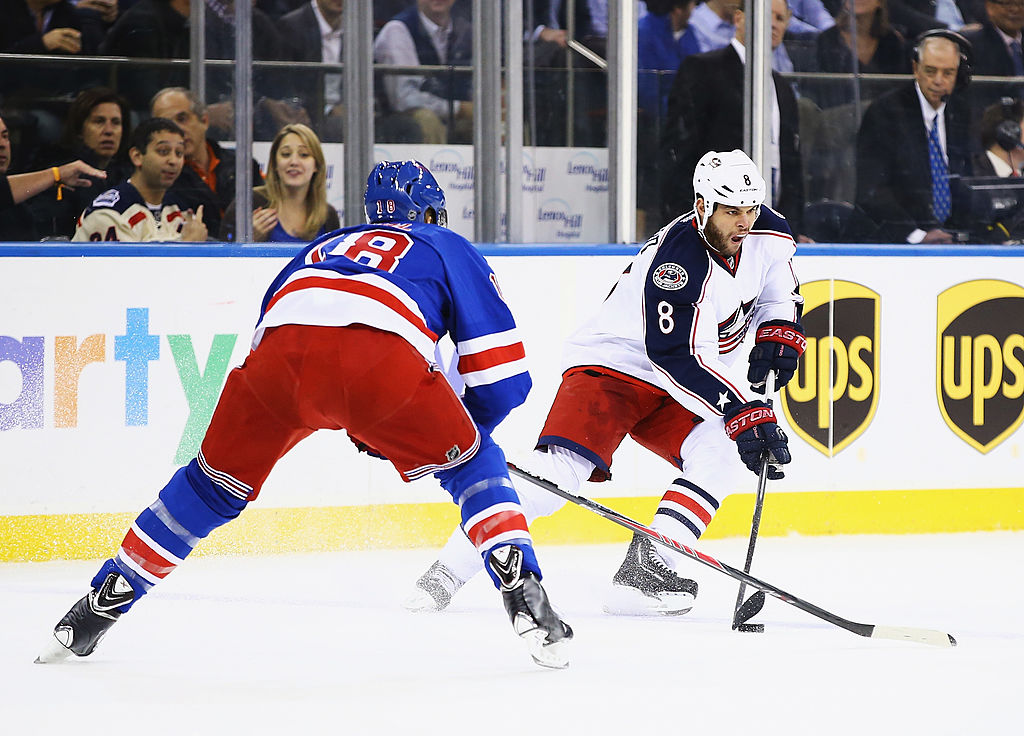 While Nathan Horton gets the distinction of making the most money of any Toronto Maple Leaf, our guess is that he could be happier. The fact is, Horton hasn't played since 2014 because of a painful, degenerative back issue. He's still holding out hope that he could compete again someday. However, it just doesn't seem likely that any player will return to the ice after so much time off. As it stands, the Leafs are paying him $6 million this season — and more money over the next three years, as well.
Vancouver Canucks – Loui Eriksson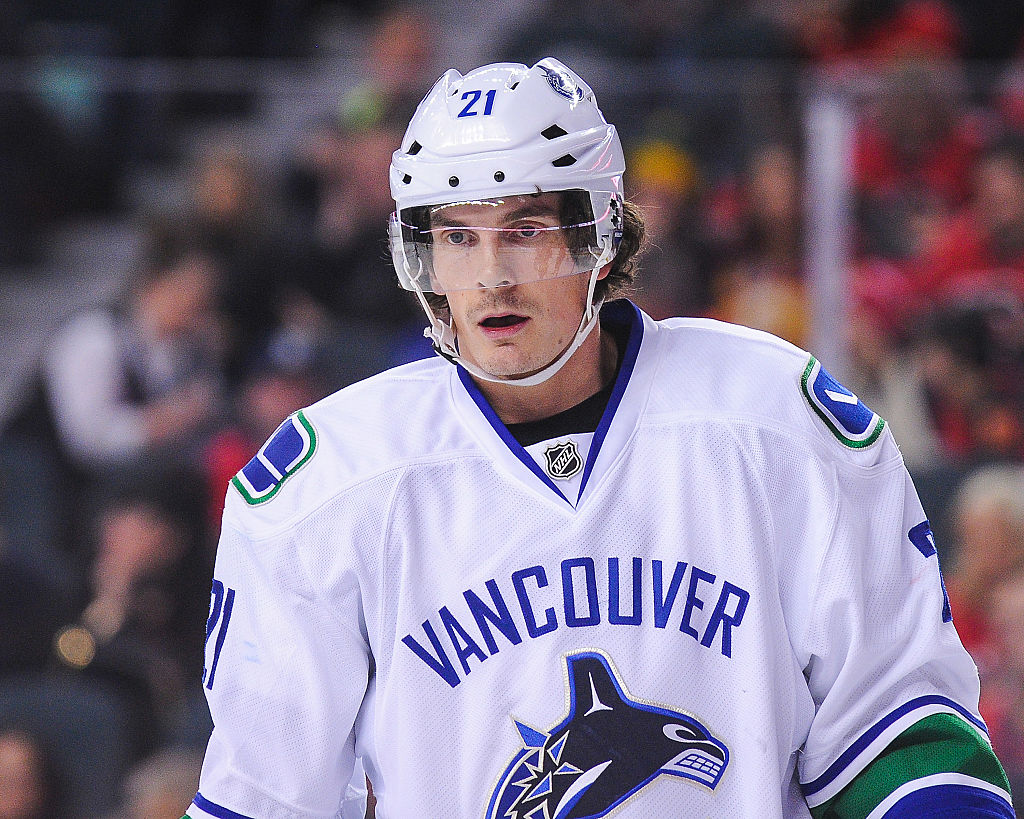 A first-year Vancouver Canuck, left winger Loui Eriksson signed a six-year, $36 million contract as a free agent in the offseason. That means he'll receive $8 million this season, knocking brother Henrik and Daniel Sedin from the top of the payroll in Vancouver. Eriksson is a solid point-scorer, and he was likely attracted to Vancouver for their mild weather, beautiful landscape, and free healthcare. We don't know for sure, but we can guess it wasn't to compete for a Stanley Cup.
Washington Capitals – Alex Ovechkin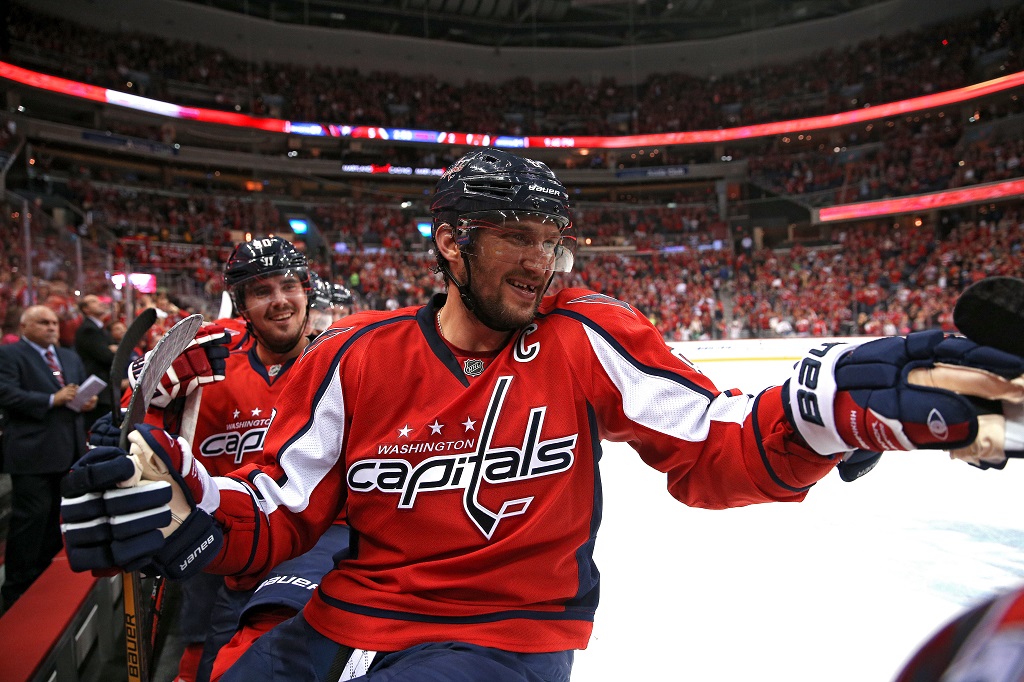 Much like Sidney Crosby in Pittsburgh, Alex Ovechkin feels like he's been around forever. Again, he really has played a long time; Ovechkin was drafted No. 1 overall by the Washington Capitals back in 2004. But he's still only 31 and has quite a few accomplishments to his name. He's a multiple-time All-Star, he's led the NHL in goals scored six times and each of the last four seasons. He's been able to do all of it while staying remarkably healthy. The only thing that Ovechkin is really missing, despite being paid $10 million this year, is a Stanley Cup.
Winnipeg Jets – Dustin Byfuglien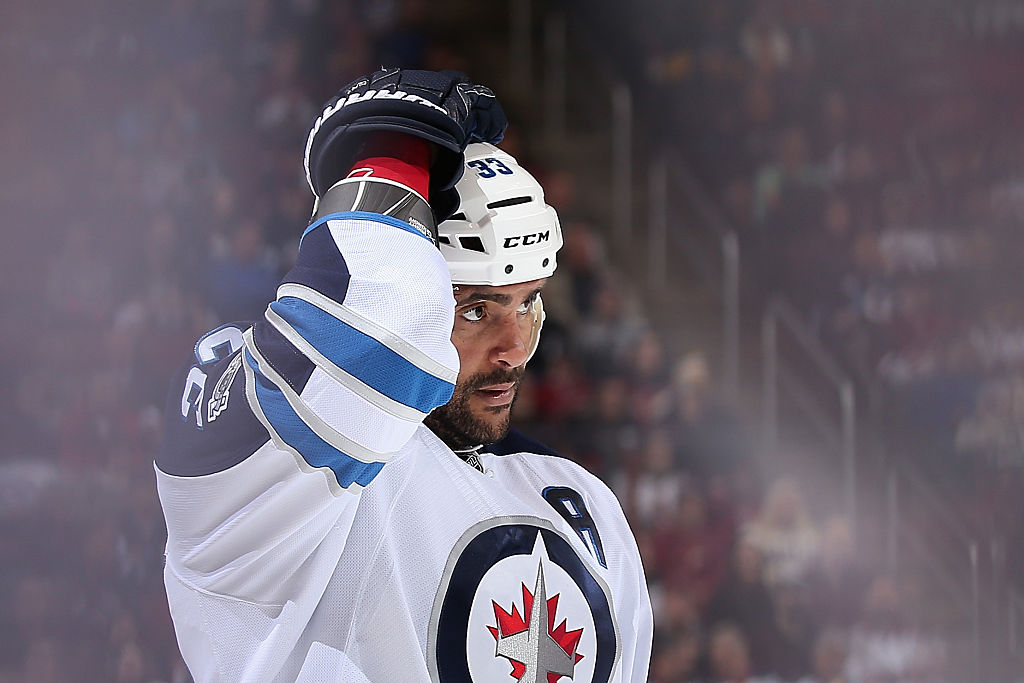 A former eighth-round draft pick by the Chicago Blackhawks, defenseman Dustin Byfuglien is best remembered for his role of standing in front of the net and pounding rebounds in for goals back in the Stanley Cup run of 2010. After that win, Byfuglien was a salary cap casualty dealt to the Atlanta Thrashers (later the Winnipeg Jets).
In his time with the franchise, Byfuglien has been an All-Star twice and has taken a leadership role on the team. The Jets rewarded him with a five-year, $38 million deal that sees him making $8 million this season.
Statistics and information via Spotrac.com and Hockey-Reference.com.