7 Highest-Paid Players in the NHL This Season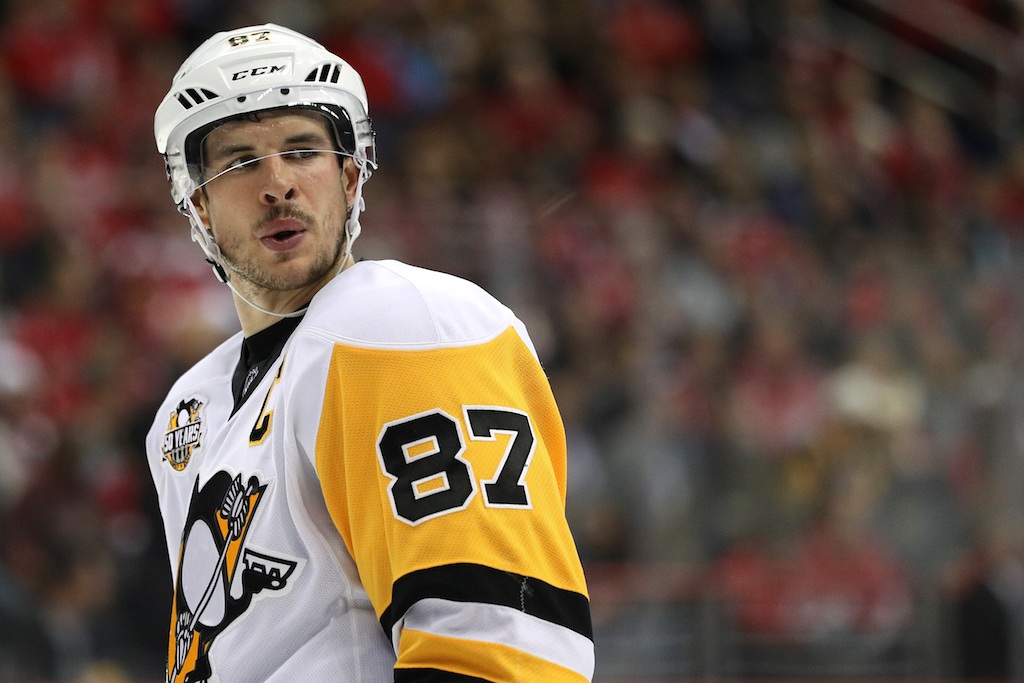 Professional athletes rarely have anything to complain about. Compared to the majority of folks, these individuals are famous beyond belief and make boatloads of cash. Best of all, they are able to achieve these luxuries by playing a game that most folks would play for free. Isn't life funny?
Yet, make no mistake — not all athletes have it made. Aside from the fact that there is a major pay gap between players in the same league, there is a big difference between what individuals earn from league to league. And let's just say those in the National Hockey League are not the ones standing at the top of the mountain.
According to Forbes, the 10 highest-paid players in the league will earn a combined $132 million this season. That's hardly chump change, but it's certainly not "Scrooge McDuck" money. Still, we feel it's important to remain informed. With that in mind, here's a look at the seven players earning the most Benjamins in 2016–17, ranked.
7. Shea Weber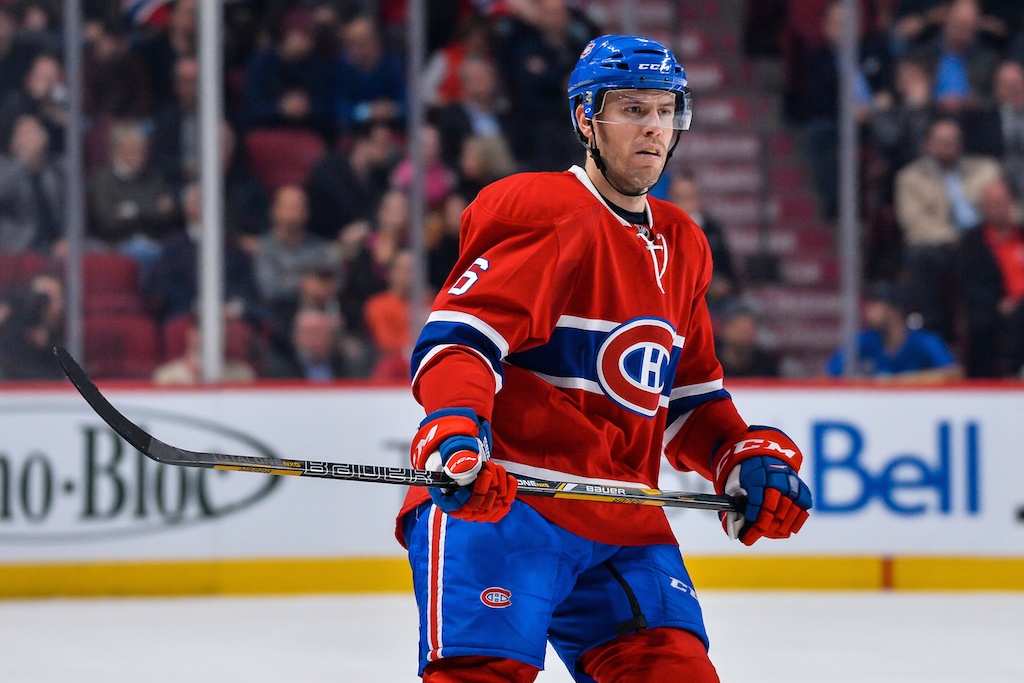 Total earnings: $12.1 million
Now on the Montreal Canadiens, Shea Weber remains one of the highest-paid defenseman in the National Hockey League. While he's only pulling in $100,000 in endorsement money this year, Weber's earning $12 million in salary, courtesy of a 14-year, $110 million deal he signed with the Nashville Predators back in 2012. With $12.1 million in total earnings in 2016–17, Weber is sitting pretty at No. 7 on the list.
6. P.K. Subban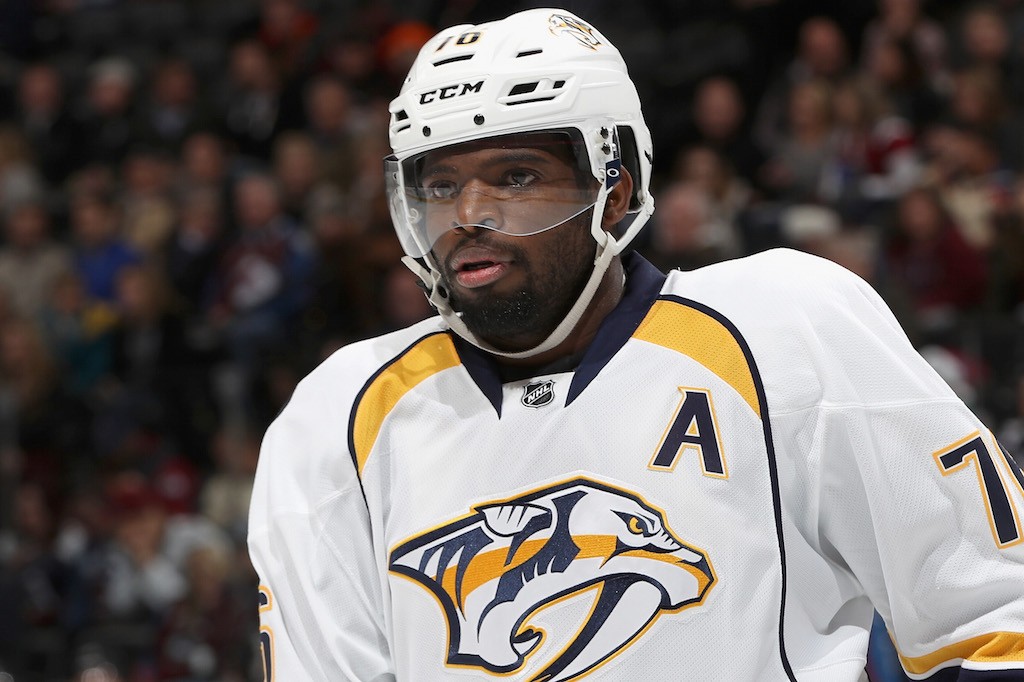 Total earnings: $12.5 million
Like Weber, Nashville's P.K. Subban is paid quite handsomely — $12.5 million in total earnings this season — for his defensive services. Not only is he earning $11 million in salary money during the 2016–17 season, the 27-year-old is making serious loot because of his marketability. He's pulling in $1.5 million in endorsement money thanks to deals with companies like Gatorade, Air Canada, and Samsung, among others. That's not a bad haul if you ask us.
5. Alex Ovechkin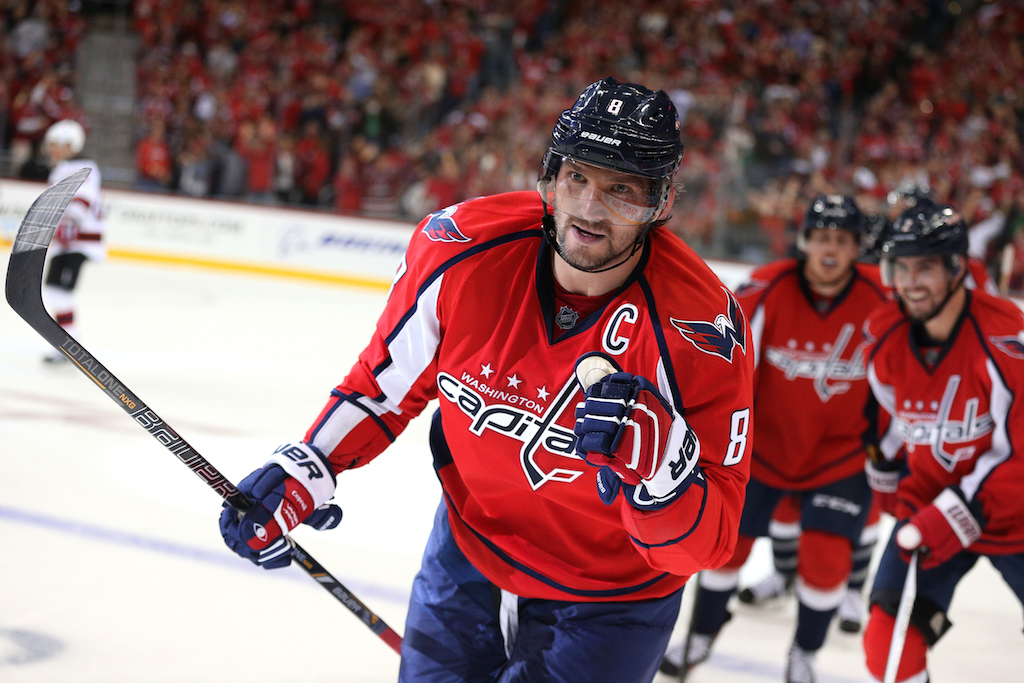 Total earnings: $14 million
As a NHL player, scoring lots of goals will get you paid both on and off the ice. Just ask Washington Capitals captain Alex Ovechkin. The Russian superstar, who is earning a combined $14 million this season, is making $10 million from his salary and another $4 million in endorsement money. Clearly, companies like Nike, Upper Deck, Bauer, and Coca-Cola know a marketable player when they see one.
4. Anze Kopitar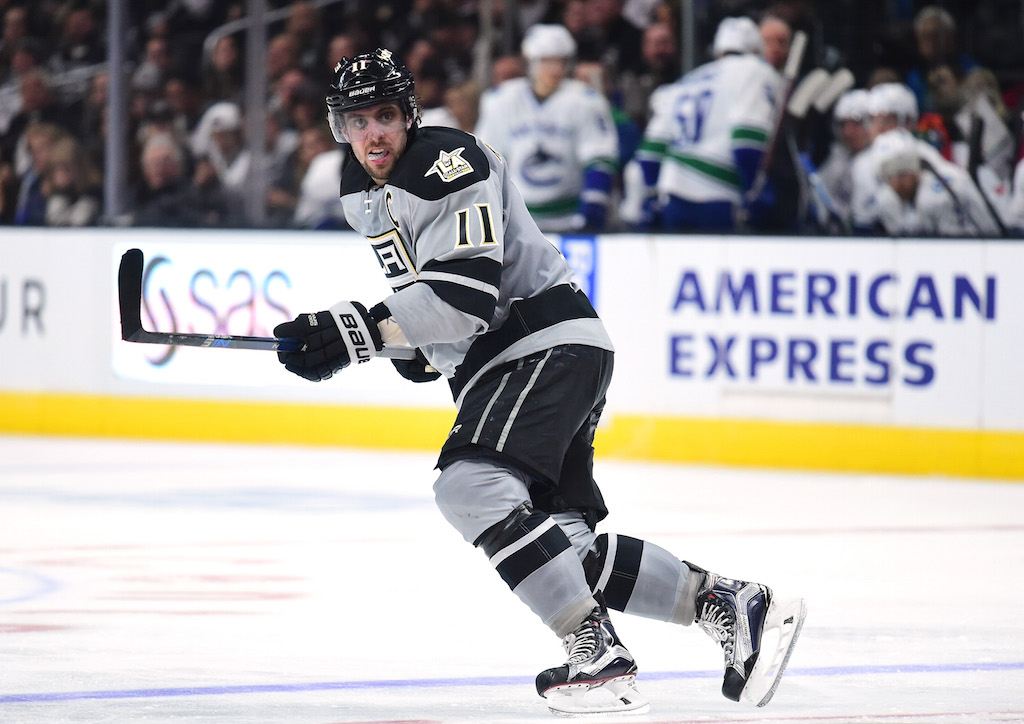 Total earnings: $14.1 million
If the Los Angeles Kings are considered NHL royalty (the multiple Cups speak for themselves), then Anze Kopitar is the man wearing the crown. The $50,000 he's making from endorsements isn't as big as we've seen so far (unless you're not a professional athlete, then you can commence being jealous), but there's nothing small about his salary. In 2016–17, the Kings are paying Kopitar $14 million, giving him $14.1 million in total earnings for the season. Heavy is the head that wears the crown.
3. Patrick Kane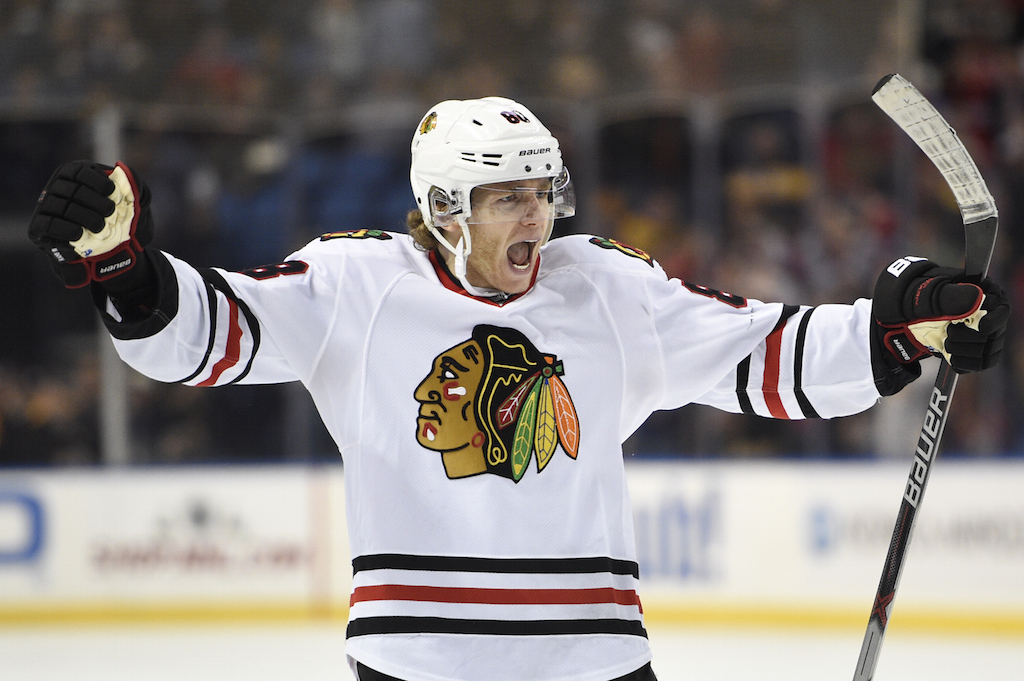 Total earnings: $14.8 million
When you lead the league in scoring and win the Most Valuable Player award in the same season, you're going to get paid. Enter Chicago's Patrick Kane, who accomplished both milestones last year. In 2016–17, he's reaping the rewards of that success. Kane is pulling in $1 million from endorsements to go along with $13.8 million in salary money. If coming in third place means earning a total of $14.8 million, then count us in.
2. Sidney Crosby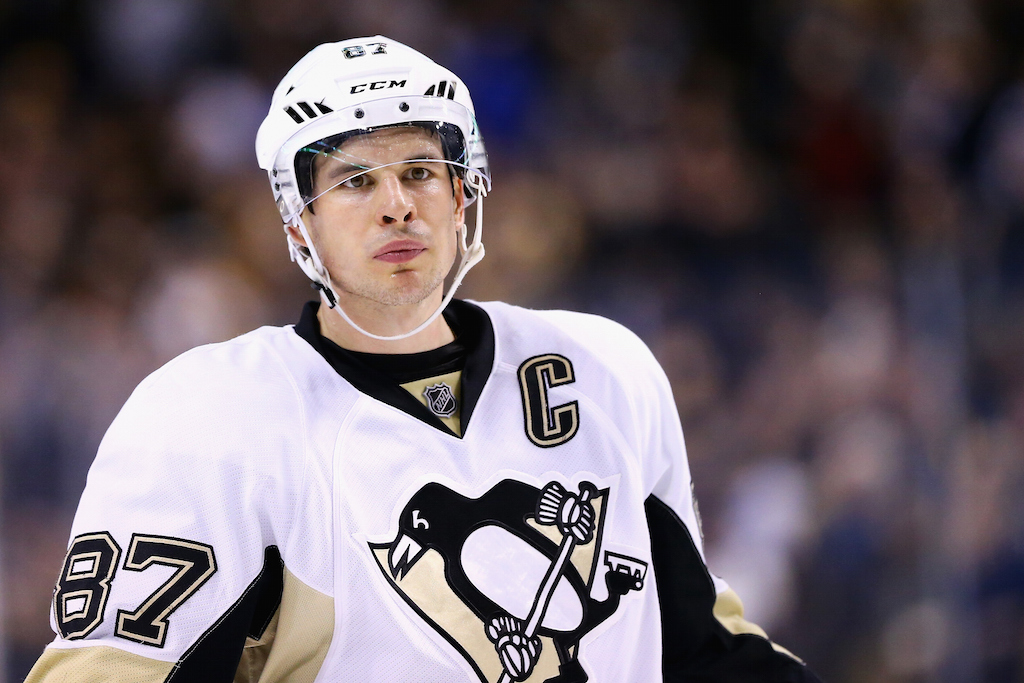 Total earnings: $15.4 million
Sidney Crosby's resume is ridiculous. From individual accolades to Stanley Cups, the guy's got it all. As a result, his bank account remains one of the most stocked in the game. This season, Sid the Kid is earning $10.9 million from his salary and a league-leading $4.5 million in endorsement money. While Crosby is no longer the highest-paid player in the National Hockey League, there is nothing wrong with $15.4 million.
1. Jonathan Toews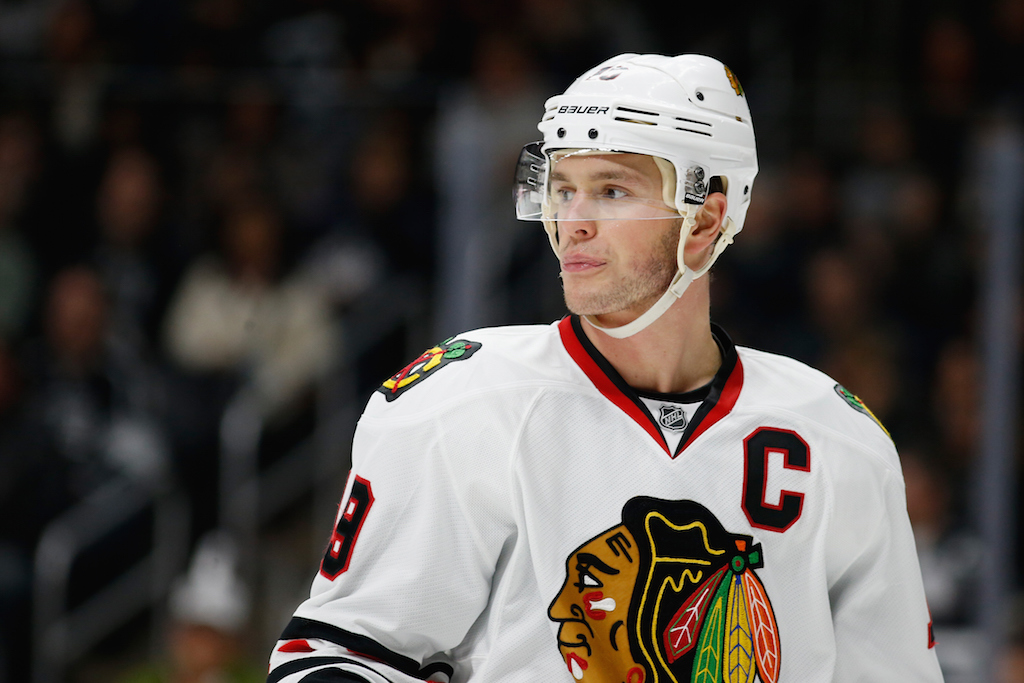 Total earnings: $16 million
Last season, Jonathan Toews had the highest-selling jersey in the National Hockey League. This year, the Chicago Blackhawks captain is making the most bank. Thanks to relationships with companies like Bauer, Hallmark, Upper Deck, and Canadian Tire, Toews is earning $2.2 million in endorsement deals in 2016–17. However, that pales in comparison to the $13.8 million the Blackhawks are giving him in salary money. With $16 million in total earnings this season, it pays to be Jonathan Toews.
Statistics courtesy of Forbes.
To see Forbes' complete list of "The NHL's Highest-Paid Players 2016–17," check out the gallery here.