3 Greatest Highlights of Maria Sharapova's Career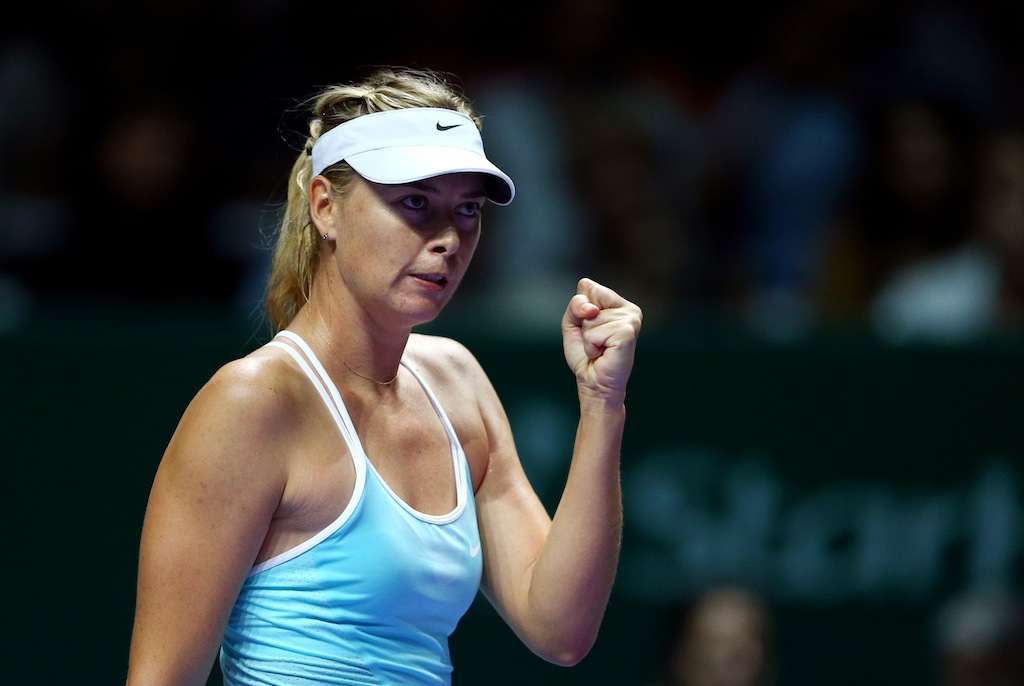 Maria Sharapova is one of the biggest — and highest-paid — stars in all of tennis. But right now, she stands at a major crossroads in her career. After failing a doping test at the 2016 Australian Open, Sharapova remains suspended from competition until the International Tennis Federation makes an official ruling on the matter. Unfortunately, this piece of information has somehow managed to take on a life of its own — and not in a good way.
According to Russian news agency R-Sport, the head of the Russian Tennis Federation, Shamil Tarpischev, was quoted suggesting that Sharapova's career could be over after her failed doping test. Tarpischev used words such as "bad" and "very doubtful" when discussing the tennis star's situation and possible return to the sport. He's not exactly painting a pretty picture. If only that was the end of it.
On Thursday, however, Tarpischev backtracked on his comments, suggesting that he meant something entirely different. Said Tarpischev to the Tass news agency: "I only said that she can't play now because no ruling on her case has been issued." Nothing like miscommunication to get people excited for the upcoming French Open.
We're not going to pretend that we know how this will end for Sharapova. Still, since she's currently part of the public discussion, we figured it was as good a time as any to relive some of the greatest moments of her career. While she's done plenty during her time on the court, these three highlights take the cake.
3. Sharapova rises to World No. 1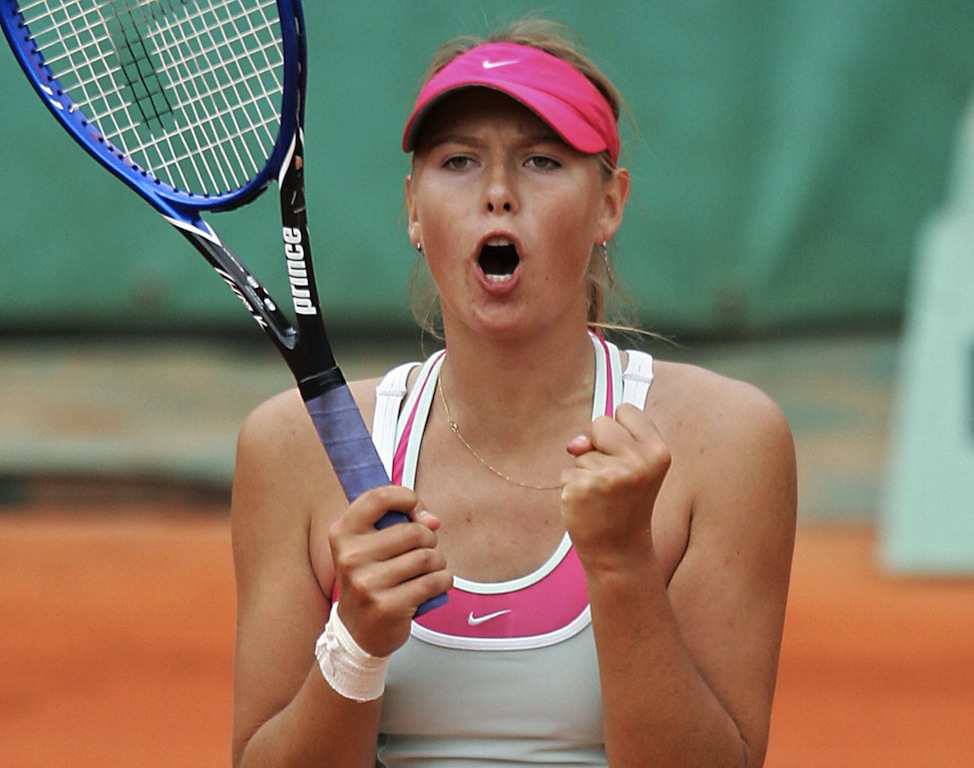 It's not every day that a person — in any walk of life — can claim to be the best in the world. But that doesn't stop people from trying to achieve this sort of greatness. Throughout her career, Sharapova has reached the pinnacle of tennis on multiple occasions. However, you never forget your first.
On August 22, 2005, at just 18 years, four months, and three days old, Sharapova became the No. 1-ranked tennis player in the world for the first time in her career. With this rise to the top of the mountain, she became the fifth-youngest player to ever reach World No. 1. And while this initial stint at the top only lasted a short time, as we said before, you never forget your first.
2. Sharapova gets her Career Slam
It's hard enough to win one Grand Slam. The thought of winning all four is just daunting. Yet, in 2012, after many failed attempts, Sharapova defeated Italy's Sara Errani 6-3, 6-2 to finally claim the first French Open title of her career. And in doing so, she became just the 10th player ever to capture a career Grand Slam.
"It's a wonderful moment in my career," Sharapova told the crowd in French after her victory, before switching to English to add: "I'm really speechless. It's been such a journey for me to get to this stage." It was a journey indeed. And one that not many people can claim to have made. Yet, the way we see it, you have to go all the way back to the beginning of Sharapova's career to witness her greatest moment.
1. Sharapova wins Wimbledon
In 2004, as the 13th seed, Sharapova went to Wimbledon and took the tournament by storm. Despite being just 17 years old and playing in her first-ever Grand Slam final, the Russian superstar rose to the occasion and made the most her opportunity. Just ask Serena Williams.
The match lasted only 73 minutes, with Sharapova winning in straight sets 6-1, 6-4. Following her defeat, Williams spoke at Centre Court, "It wasn't my day. Maria played a really good match. Congratulations on your first Grand Slam." Williams was right; that day belonged to the underdog. And for Sharapova, who has a career filled with many unbelievable highlights, this one stands at the top of the list.
Information courtesy of ESPN.com and WTATennis.com.