History Proves That LeBron James Is Purposely Not Trying to Score for the Lakers Right Now
LeBron James and the LA Lakers have clinched the No. 1 seed in the Western Conference. James and the Lakers have certainly had a great season, and prior to the NBA suspending play due to COVID-19, James was dominating. He was coming for Giannis Antetokounmpo in this year's MVP race, and the Lakers looked ready to go on a championship run.
However, since play has resumed in the bubble, James has just been playing OK and hasn't been scoring as many points. Lakers fans have nothing to worry about, though. History proves that James might not be scoring very much on purpose.
LeBron James didn't score much during a stretch with the Miami Heat
RELATED: The NBA Would Be Much Different Had Paul George Landed With LeBron James in Cleveland
Throughout his career, James has had to adjust to new players — and those players have had to adjust to him — several times. One time that comes to mind right away is when he left the Cleveland Cavaliers and went to the Miami Heat.
In James' first season with the Heat in 2010-11, he had a stretch where he didn't score very much. From the second game of that season to the 11th, James averaged 21.2 points per game. That number is somewhat skewed by one 35-point game too. He didn't have another game during that stretch where he scored over 23 points.
His facilitation was excellent, though, as he had seven or more assists in each of those games. He also had four games with 10 or more assists, including one 14-assist game. That team was special, and James' teammates needed to learn how to play with him and needed to get in a rhythm, so that he could count on them in big moments if he needed to.
James ultimately averaged 26.7 points per game that season. He was back to scoring a lot of points at the end of the year too. He scored 28.1 points per game in his final 25 games of the regular season. The Heat ultimately went to the NBA Finals that season.
He didn't score much when he first returned to the Cleveland Cavaliers
RELATED: Shaquille O'Neal Kept LeBron James From Making Another NBA Finals Appearance
Another drastic change that James made team-wise was when he returned to the Cleveland Cavaliers in 2014. He began playing with two other superstars as he went from Dwyane Wade and Chris Bosh to Kyrie Irving and Kevin Love.
In the first stretch of the 2014-15 season, James, again, had games where he didn't score as much. Yes, he did have some massive games that skewed the numbers a bit. He scored 36 in the team's second game, and 41 in another. He, however, had some games where he hardly scored at all.
James only scored 17 points in the Cavaliers' first game of the season, and 11 in the third game. He ultimately had seven games within the first 19 where he scored less than 20, and 11 games where he scored under 25. This Cavaliers team was young and inexperienced. They needed to learn how to play in big moments, and they needed to learn how to play with James.
The Cavaliers later had a stretch in the season where they won 12 games in a row. In the 11 games that James played in throughout that stretch, he scored 27.9 points per game. James ultimately averaged 25.3 points per game overall that season, and the Cavaliers went to the NBA Finals.
Is LeBron James purposely not scoring much for the Lakers?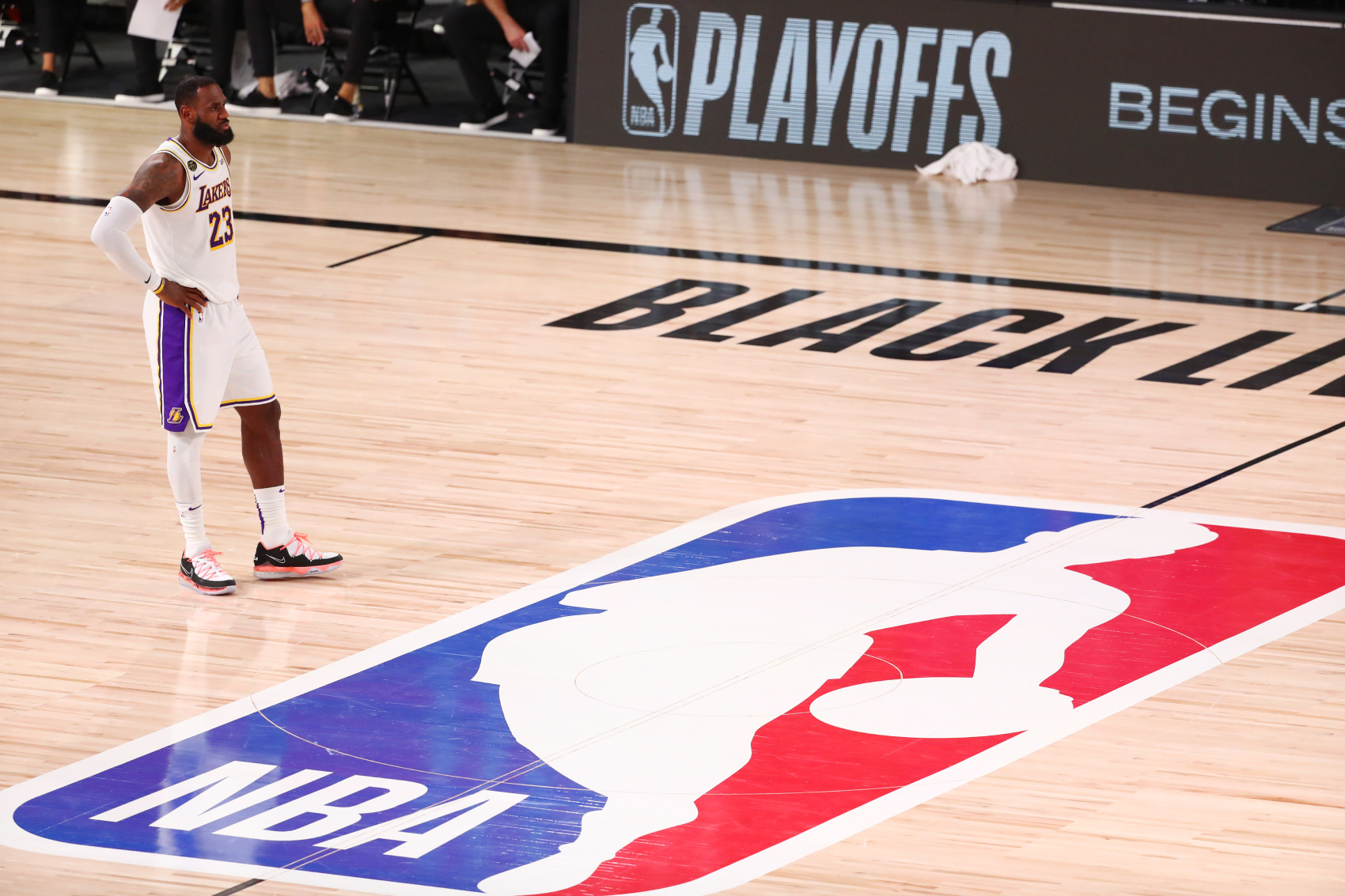 RELATED: The Moment LeBron James Made It Clear That He Had No Intention of Playing With Andrew Wiggins
The Lakers have played three games in the NBA bubble. James has not scored very many points in those games as he had 16 points in the first game, 20 in the second, and 22 in the third. When looking at his history with the Heat and Cavaliers, one can easily wonder if he is doing this on purpose.
Yes, it's late in the season, and he should just be clicking on all cylinders. However, this season is much different. The Lakers went months without playing together due to COVID-19. They also added a couple of pieces since they last played in Dion Waiters and J.R. Smith. These are both reasons for James not wanting to score as much, and wanting his teammates to get into a groove.
James also scored pretty easily during some stretches of these games. He scored seven points in the fourth quarter of the first game against the LA Clippers, including the game-winner. He also scored nine points in the fourth quarter against the Toronto Raptors, and 10 in the fourth against the Utah Jazz. James can score if he wants to, but does he want to right now?
LeBron James has not scored as much as he typically does in his first three games in the bubble. However, we might just want to assume that this is by design.
Stats courtesy of Basketball Reference