Holohan vs. Smolka: Results From UFC Fight Night 76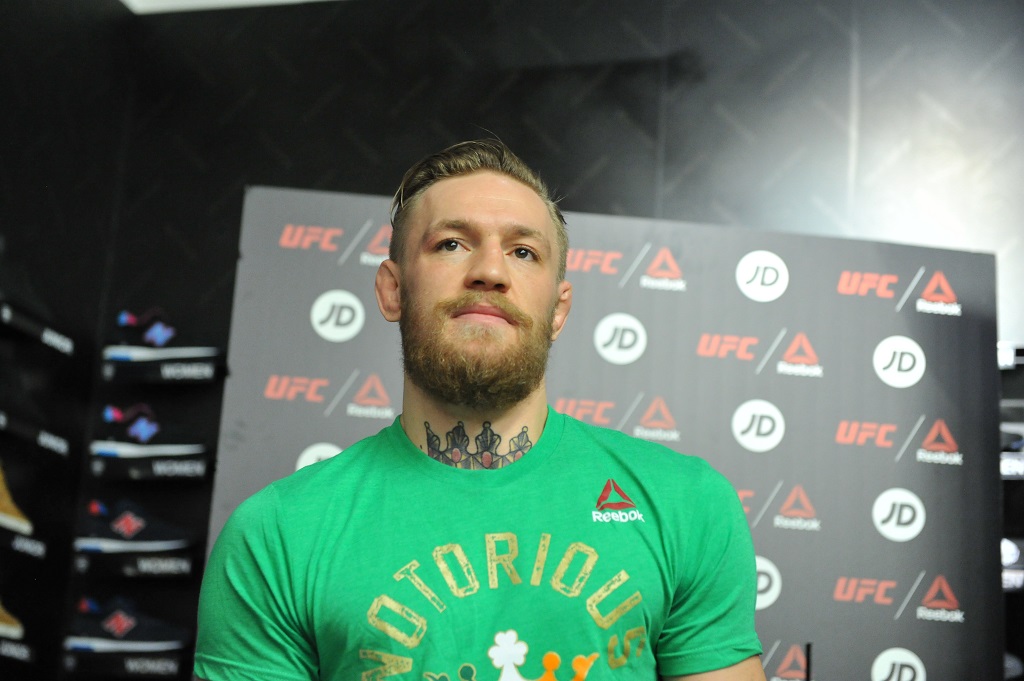 UFC Fight Night 76 took place on Saturday at Dublin, Ireland's 3Arena. Injuries may have forced some notable names from the card in the weeks leading up to the event, but the 10 remaining fights provided fans with their weekend fight fix.
First, the results from the fight card:
Louis Smolka defeated Patrick Holohan via submission (rear naked choke) 4:09 Round 2
Norman Parke defeated Reza Madadi via unanimous decision (30-27, 30-27, 30-27)
Darren Till versus Nicolas Dalby majority draw (29-28, 28-28, 28-28)
Neil Seery defeated Jon Delos Reyes via submission (guillotine choke) 4:12 Round 2
Stevie Ray defeated Mickael Lebout via unanimous decision (29-28, 30-27, 30-27)
Aisling Daly defeated Ericka Almeida via unanimous decision (30-27, 29-27, 29-28)
Krzysztof Jotko defeated Scott Askham via split decision (29-28, 28-29, 29-28)
Tom Breese defeated Cathal Pendred via TKO (punches) 4:37 Round 1
Darren Elkins defeated Robert Whiteford via unanimous decision (30-27, 30-27, 30-27)
Garreth McLellan defeated Bubba Bush via TKO (punches) 4:58 Round 3
What follows are the key takeaways from the UFC's latest trip to the fighting hotbed of Ireland.
1. Tristar's latest looks good
Tom Breese (9-0) captured the attention of former UFC welterweight champion Georges St-Pierre when he was training at St-Pierre's home base, Tristar Gym in Montreal. On Saturday, Breese put on a performance that should gain him the attention of a much wider swathe of the MMA world.
Breese dropped Cathal Pendred early in their welterweight bout with a hard left. He then continued to pick apart Pendred with that left, leaving him bloodied with a badly disfigured nose. Breese eventually ended the fight at the 4:37 mark of the first round with his powerful punches. He showed great patience and composure en route to that first round TKO, and was awarded a $50,000 "Performance of the Night" bonus for the win.
In just two UFC fights, Breese has shown that he belongs, scoring first-round TKOs in both contests. Expect Breese to see a tough test in his next UFC contest. If Breese gets his way, that fight will take place on February 27, 2016, when the UFC heads to Breese's native England.
2. A draw isn't always a bad thing
The number of 2015 UFC fights ending in draws climbed to three on Saturday, but unlike most draws, this one ended with both fighters feeling pretty good about how things panned out. That's because the contest between Darren Till and Nicolas Dalby kept both of their unbeaten records in tact. They also earned an extra $50,000 each for "Fight of the Night."
3. A main event to remember
MMA fans that enjoy the mixed part of mixed martial arts were in heaven for almost 10 minutes during Saturday's main event between flyweights, Louis Smolka and Paddy Holohan. This fight was never intended to be the main event, but when the co-main event was scrapped in early October due to injury and the planned main event was pulled from the card days before the event, Holohan and Smolka were elevated to top billing.
The two fighters made the best of the situation and gave the fans a fight to remember. Holohan went for submission after submission while Smolka looked to use his strikes to end the fight. In the end, it was those strikes that broke Holohan. As the second round wound down, Smolka opened up with his fists, using strikes to set up a rear naked choke submission with 58 seconds left in the round. It was a great back-and-forth battle while it lasted.
4. Smolka enters the picture
Following Saturday's fight card, Smolka possesses the third-longest winning streak in the UFC's flyweight division. Sure, it's only three fights, but that streak sets him apart from the rest of the 125-pounders not named, (UFC champion) Demetrious Johnson and Joseph Benavidez. That's not to say the 24-year-old is ready for a title shot in his next bout — he's not. However, he is ready to take on someone in the top 15 of the division. Whoever he fights, Smolka has become a must-watch flyweight.
5. MMA fans add Ireland to their wish lists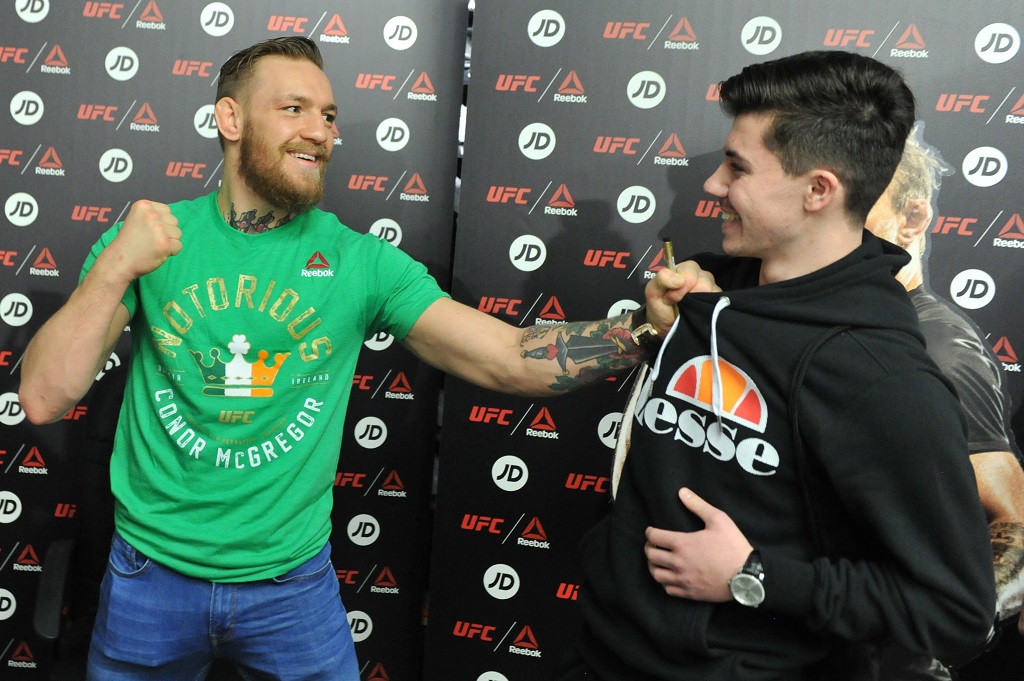 Ireland, and more specifically Dublin, has been added to the shortlist of locations that MMA fans must visit to see a live UFC event. The roster also includes Las Vegas, Brazil, and Montreal. Although the crowds at the Irish events have not been the largest, they have been the loudest, especially when an Irish-born fighter is competing inside the cage. As UFC President, Dana White, said of the Dublin fans, "Dublin is without a doubt the best fight town on the planet."
That support was evident for winning Irish fighters, Aisling Daly, Neil Seery, and Norman Parke. By the same token, those fans were not afraid to express their derision when Holohan lost to Smolka in the main event, raining beers and jeers upon the cage shortly after Holohan tapped to a rear naked choke in round two.