Houston Texans Coach David Culley Is in Denial Over Deshaun Watson in Frustrating Press Conference
Stop me if you've heard this one. Deshaun Watson doesn't want to play for the Houston Texans anymore. It's a story as pervasive in sports media as the pandemic, and even the pandemic is starting to die down somewhat. The only people who seem to be oblivious to the situation are the Texans themselves, including their new head coach, David Culley.
Mixed messages from David Culley
RELATED: Brett Favre Deeply Regrets His Controversial Remarks Toward Deshaun Watson
Earlier on Thursday, Culley made an appearance on the NFL podcast Huddle and Flow with Jim Trotter and Steve Wyche. Inevitably, the two hosts peppered Culley with questions regarding the Texans' quarterback situation.
At one point, Trotter asked, point-blank, "Will Deshaun Watson be the starting quarterback for the Houston Texans in 2021?"
To which Culley answered, "He is our starting quarterback as of right now. He is our starting quarterback. Things happen between now and then. We'll see."
Emphasis on "as of right now" and "things happen". This is not the language of a man who is 100% confident in the future. Perhaps there's something going on in the Texans' front office that David Culley isn't telling us about. Maybe, to use an outdated poker analogy, Nick Caserio prefers to hold his cards close to the vest.
David Culley might be in denial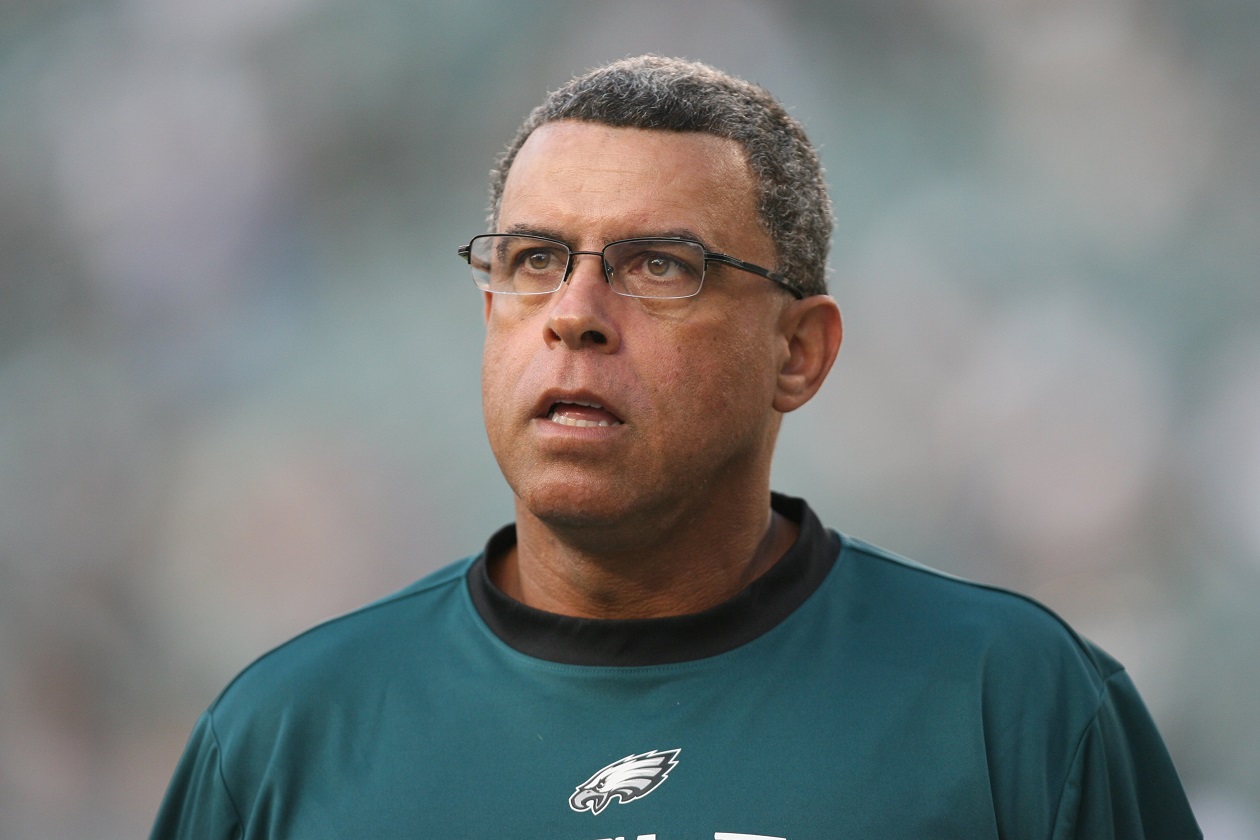 RELATED: Deshaun Watson's Agent Ripped FS1's 'Speak for Yourself' After the Show Crossed a Line
After his podcast appearance, Culley held his second press conference since he was hired as head coach of the Texans. Actually, to call it a "press conference" would be too mild. It was more like a firing squad.
From every which way, reporters bombarded Culley with questions regarding the Watson standoff. Culley's answers made him come across as a temp worker who was just transported into the Texans' headquarters in a sealed bag.
"I don't know about him not wanting to be a Houston Texan except what I hear from the outside," said Culley, per the Houston Chronicle. When asked whether Deshaun Watson was committed to the Texans, Culley insisted he was, because "he's a Houston Texan."
He later added, "As of right now, there is no contingency plan. He is a Houston Texan and that's how we're moving forward with it."
For the record, according to multiple reports, Watson has already met with Culley at least once and told him that he will never play for the Texans again. It's not like he doesn't know already.
Deshaun Watson may be on the move either way
Culley's comments on the podcast are eerily similar to those Los Angeles Rams general manager Les Snead once made regarding Jared Goff. In late January, Snead publicly said, "Jared Goff is a Ram at this moment." This was technically true. Of course, one week later, the Rams traded him to the Detroit Lions.
It's hard to reconcile the uncertain tone of Culley's podcast appearance with the confident tone of his press conference. One minute, Culley said "things happen," indicating he himself doesn't know. The next minute, he said that he and the Texans are "fully committed" to Watson and that they have no contingency plan.
Then again, it's hard not to feel some sympathy for David Culley in this situation. Culley didn't hire himself as head coach, after all. Culley didn't alienate Watson by making baffling roster moves over the past two seasons. He didn't hire the inexperienced Nick Caserio as general manager, ignoring the advice of a search firm and Watson himself. Culley is obviously the scapegoat for the Texans' recent run of bad business.
Either way, at this point, it would take some serious convincing to get Deshaun Watson to wear the Texans uniform again.