The Houston Texans Need to Pull the Plug on Brock Osweiler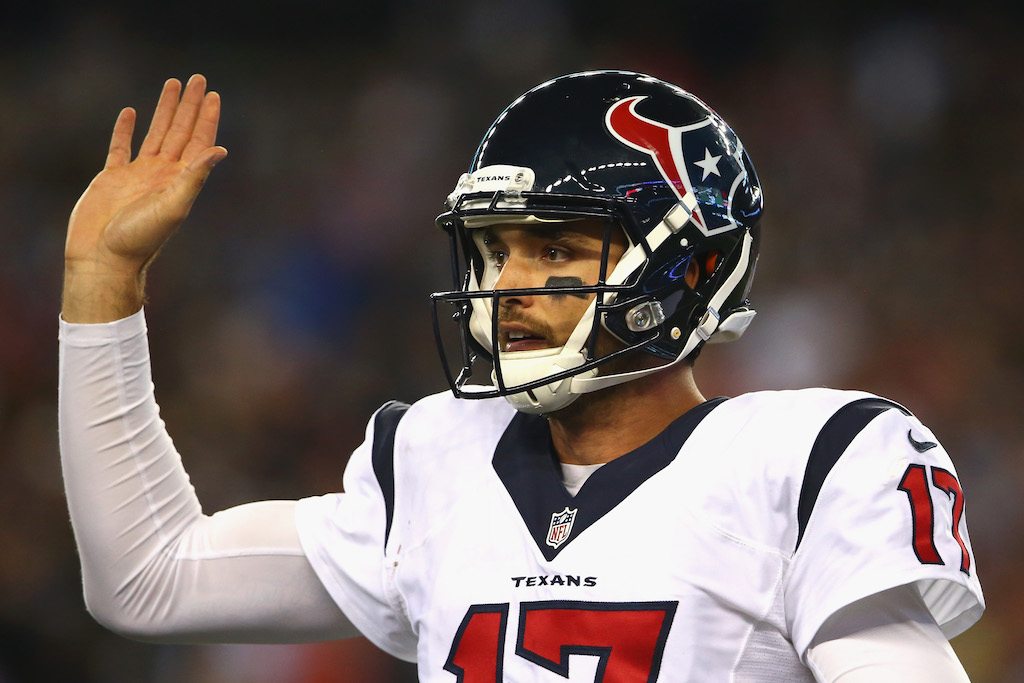 The Houston Texans have been in the market for a franchise quarterback for several years. In fact, outside of a few solid seasons from veteran journeyman Matt Schaub, we can argue that the Texans have never actually had a legitimate game-changing quarterback in their 14-year existence as a franchise in the National Football League. They made it painfully clear just how desperate they are to solve their problems at the position this past offseason.
In one of the biggest surprises of the free-agency period, the Texans lured 25-year-old Brock Osweiler away from the Denver Broncos, signing him to a four-year, $72 million contract including $37 million in guaranteed money. And after one season, it looks like Houston paid top dollar for nothing more than fool's gold. With that said, the Texans have nobody to blame but themselves.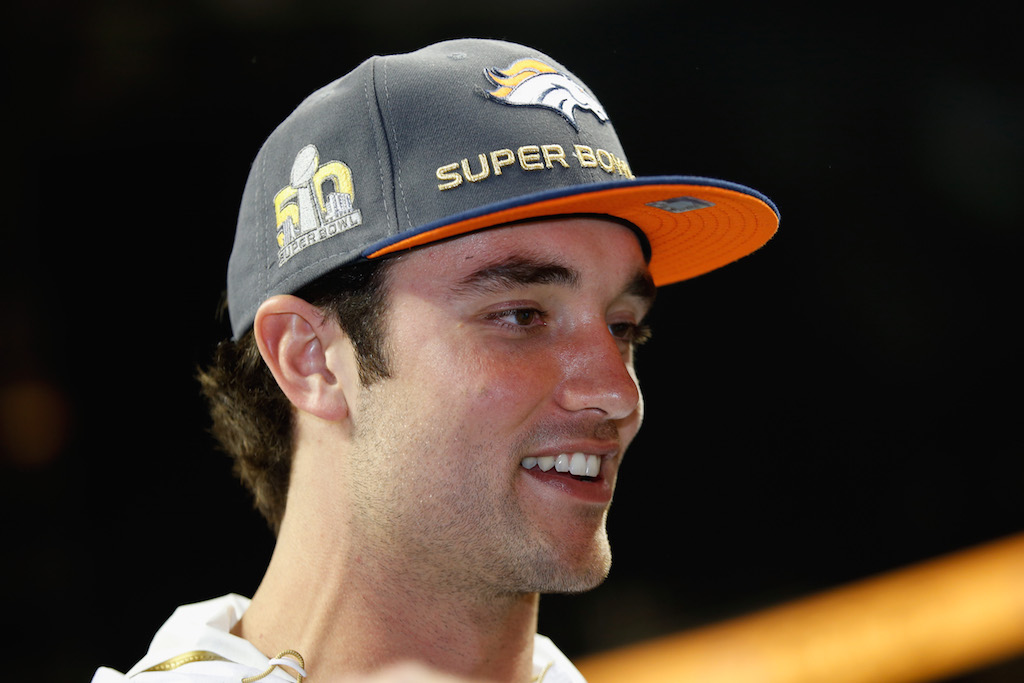 When Osweiler hit free agency, he came off of a four-year run as Peyton Manning's understudy in Denver. During that time he started a whopping (sarcasm) seven games — all relieving Manning during the 2015 season. He compiled a 5-2 record (although credit for one of those wins should go to Manning) while throwing for 1,967 yards, 10 touchdowns, and six interceptions, which was good for a quarterback rating of 86.4. When it comes down to it, his overall performance was solid, but nowhere near spectacular.
Let's first consider Osweiler's reason for leaving the Broncos. Reports surfaced, which were later confirmed by Broncos General Manager John Elway, that Osweiler was "bent out of shape" over being pulled from a game in favor of Manning, an NFL legend, during Week 17 of the 2015 season. Our first reaction to this news: "Who in the hell does this guy think he is? He was replaced by Peyton freaking Manning, not Geno Smith." That instance alone should have been a major red flag and signified to the Texans that Osweiler doesn't possess the maturity to effectively lead an NFL franchise.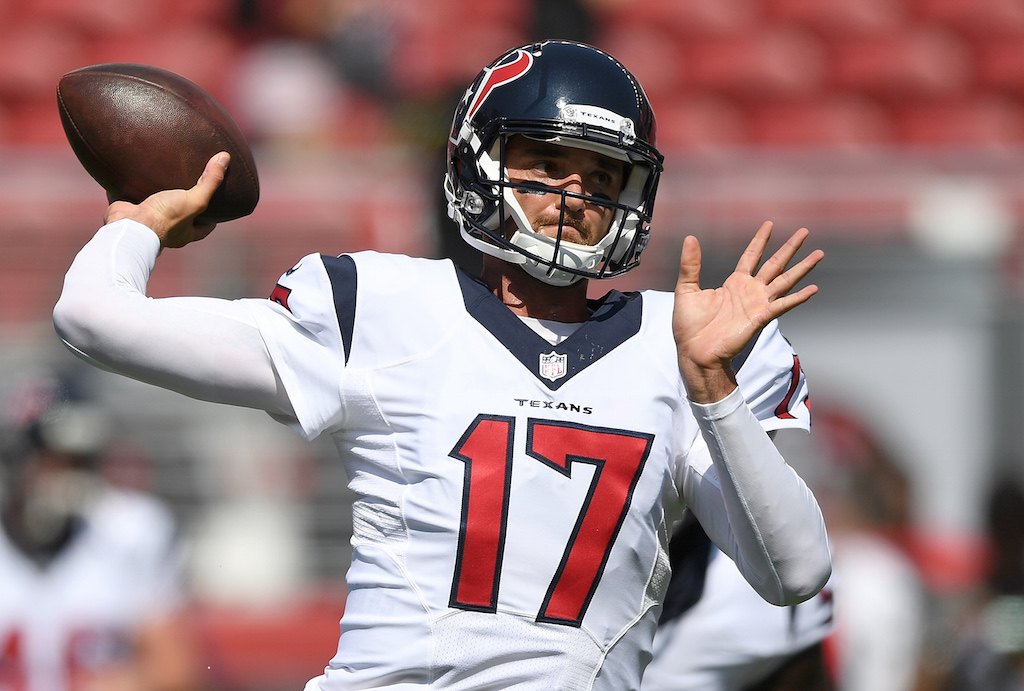 To be fair, Osweiler did turn in a couple of clutch performances during his stint as the starter in Denver. And there is no way the Broncos would have won the Super Bowl 50 title without his contributions. But at the same time, nothing about the 6-foot-7, 240-pounder's overall body of work suggests he is worth such a massive contract during free agency. If you ask us, the Broncos did nothing more than show loyalty and thank him for his role in their Super Bowl 50 triumph when they offered him a contract extension last offseason.
The former Arizona State signal caller has displayed a strong arm, but his throwing accuracy remains average at best, and his release continues to be long and slow. His pocket awareness and footwork look more like that of a rookie than a fifth-year pro who made $21 million this year; his ability to process information and read defenses makes us wonder what he's done in the film room since entering the NFL in 2012. It should really come as no surprise that all of these issues came to the forefront in Osweiler's first season with the Texans.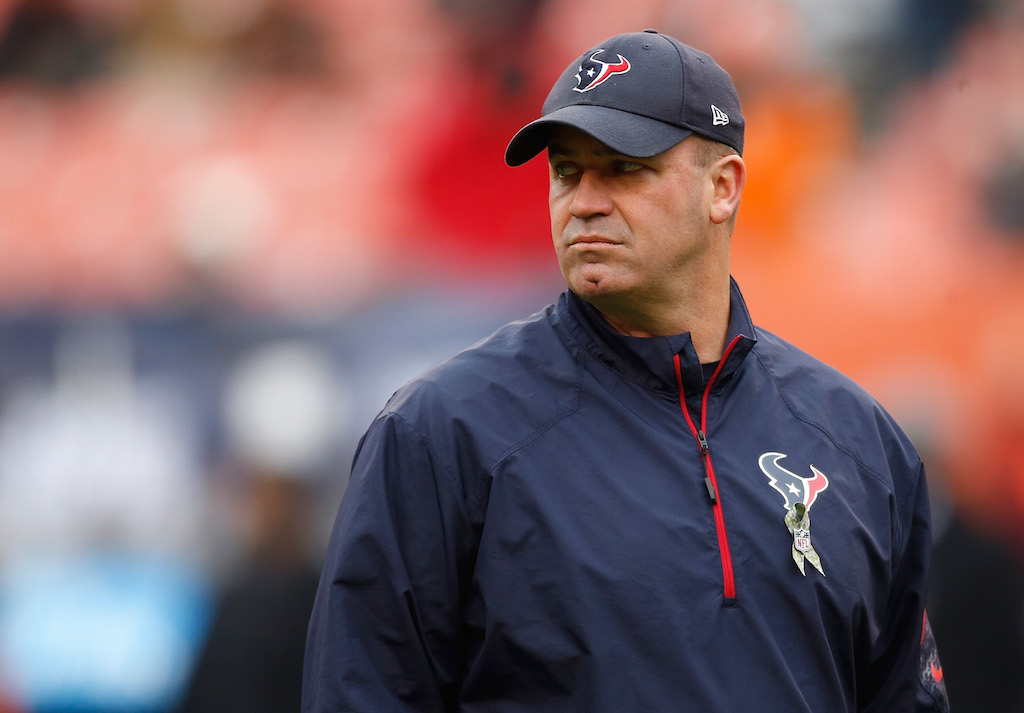 If Osweiler's on-field struggles aren't enough, there is also an ongoing rift between he and Houston head coach Bill O'Brien. This shouldn't shock you considering the fact that Osweiler signed with the Texans without having a sit-down meeting or phone conversation with O'Brien — a bone-headed move by all parties involved. The situation hit a boiling point when O'Brien benched Osweiler in favor of Tom Savage in Week 16.
Now, rumors indicate that the Texans may part ways with their head coach this offseason. We fully attribute this to O'Brien's tumultuous relationship with Osweiler.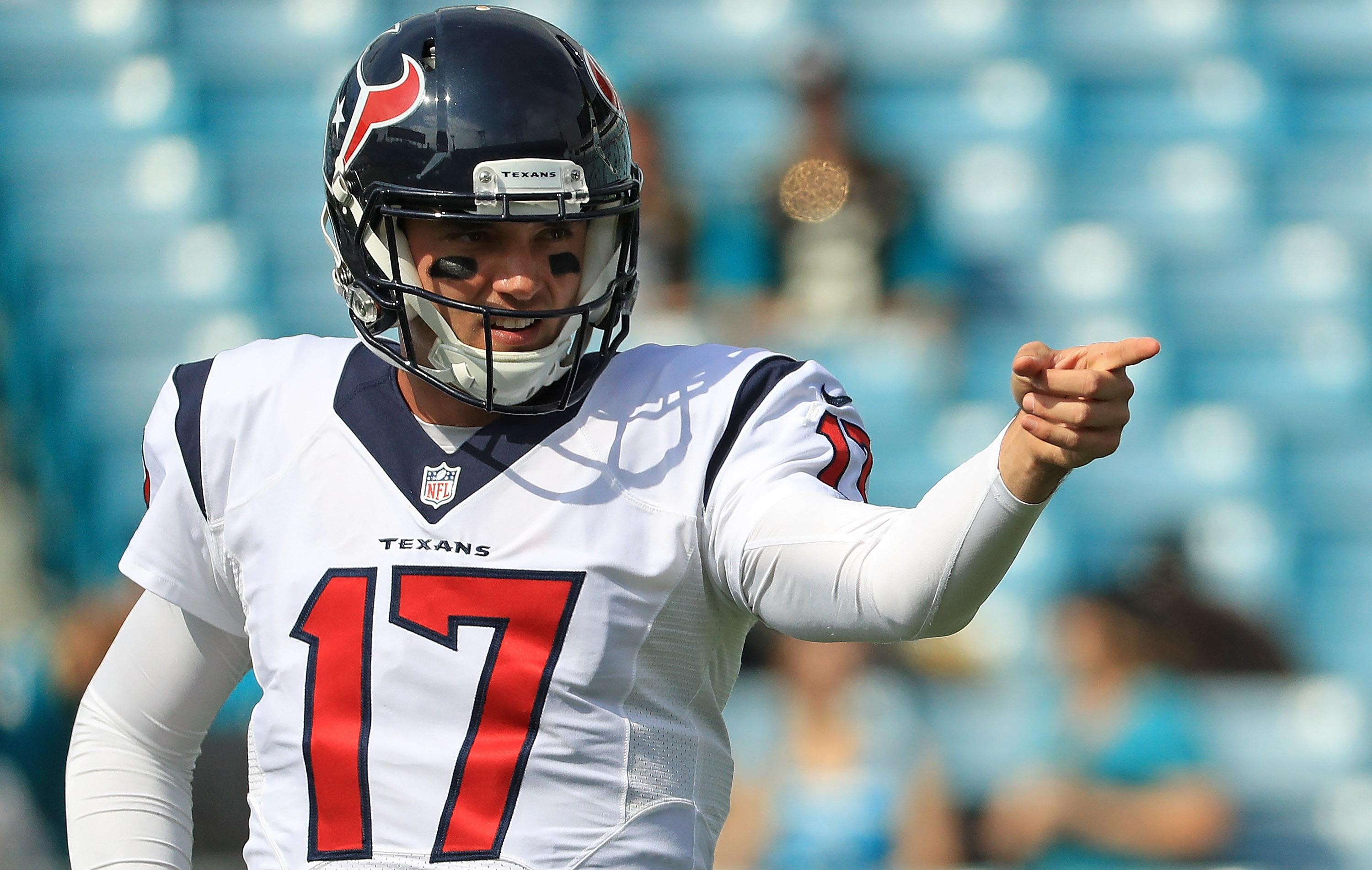 Now to Osweiler's actual on-field performance in 2016. Here is a rundown of his total regular-season statistics in his first year with the Texans:
15 starts
8-6 record
59% completion percentage
2,957 passing yards
15 touchdown passes
16 interceptions
6 fumbles lost
72.2 quarterback rating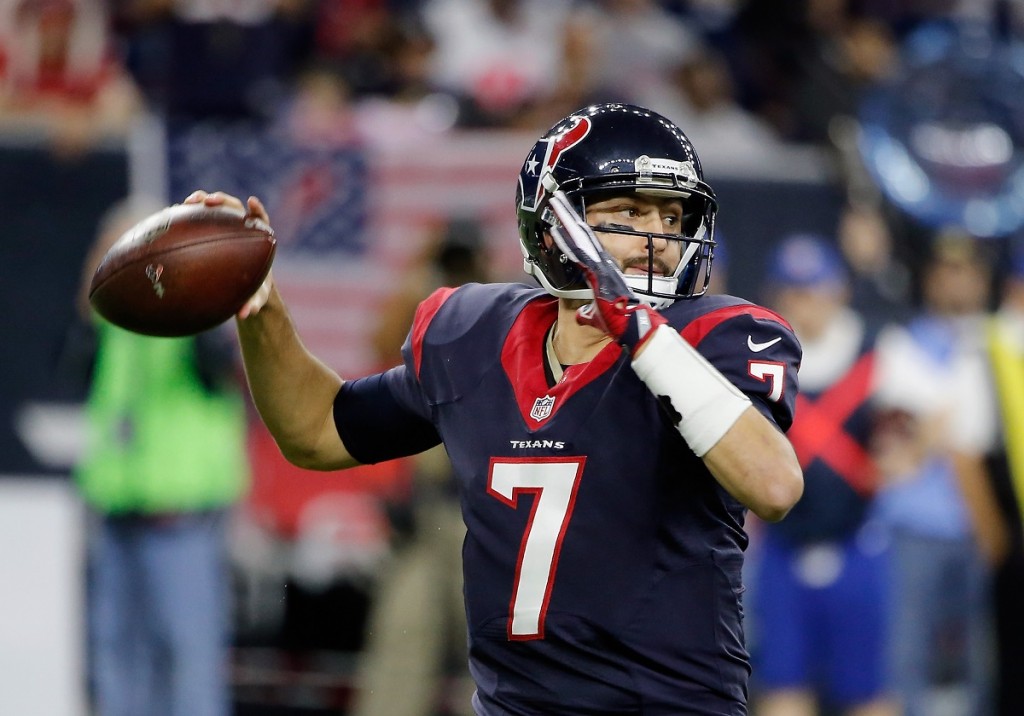 Now, let's compare Osweiler's 2016 numbers to Brian Hoyer's 2015 stats. Hoyer started nine games for the Texans last year and made a total of just over $5 million for the entire season.
9 starts
5-4 record
60.7% completion percentage
2,606 passing yards
19 touchdown passes
7 interceptions
91.4 quarterback rating
As you can see, not only did the Texans fail to improve at quarterback in 2016, but they actually regressed substantially. When asked about Osweiler's play, Elway said, "A lot of times those deals you don't make are the best ones."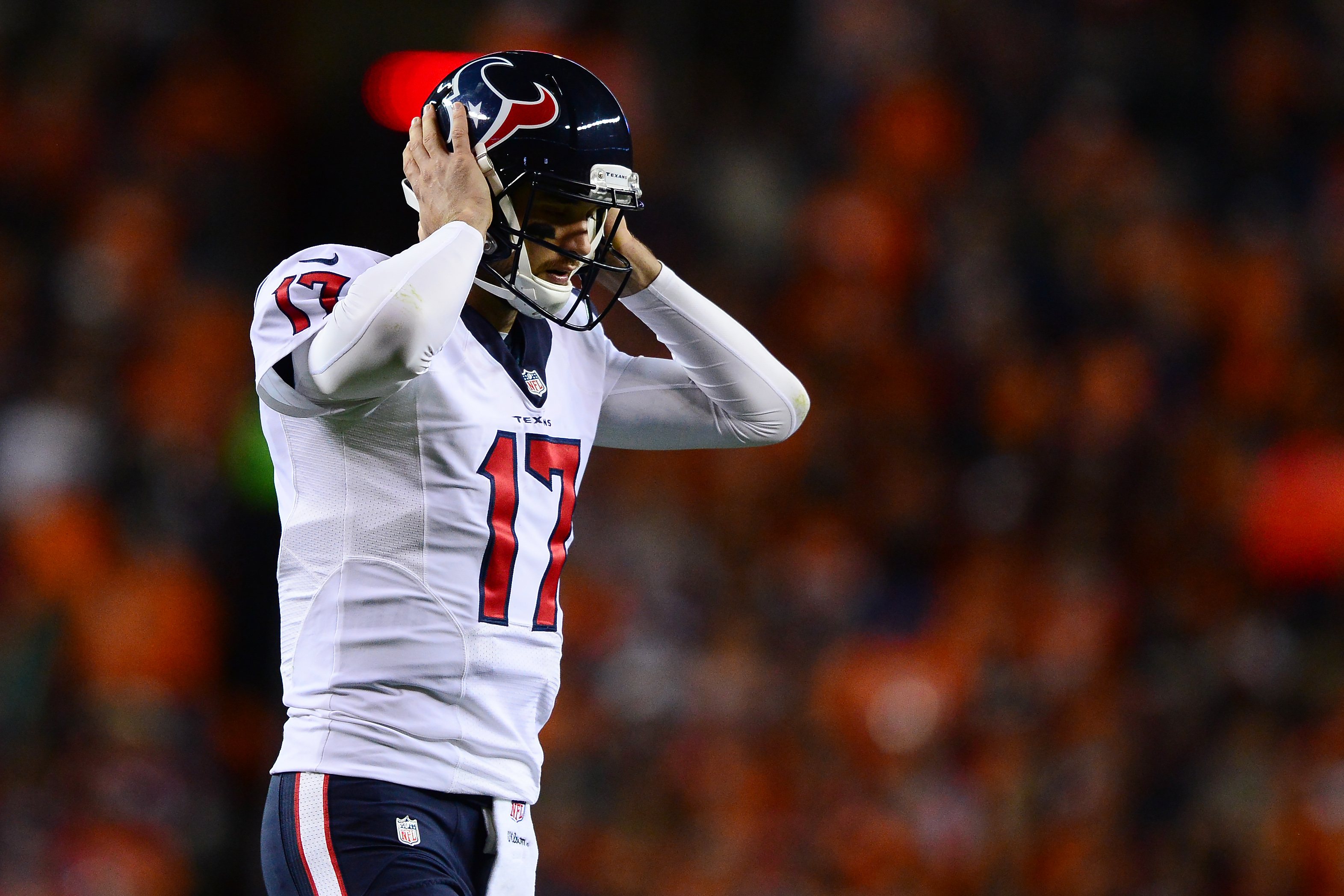 To be blunt, Osweiler was flat-out terrible in 2016. Out of all the quarterbacks with enough pass attempts to qualify, Osweiler ranks 29th in quarterback rating. The only player below him — Ryan Fitzpatrick — was benched by the Jets.
Keep in mind that Osweiler did this with one of the better groups of wide receivers in the league. He had a solid offensive line and a top-10 rushing attack to fall back on. In a Week 7 matchup against his former team, Osweiler made it clear he isn't cut out to be the face of an NFL franchise.
In his first trip back to Denver since leaving the Broncos high and dry last March, Osweiler turned in one of the worst performances by a starting quarterback in NFL history. He finished the night with an average of 3.2 yards per pass attempt, which ranks as the third-lowest single-game total in NFL history by a player with 40 or more pass attempts. More importantly, he looked like a confused and scared fish out of water for the entire game.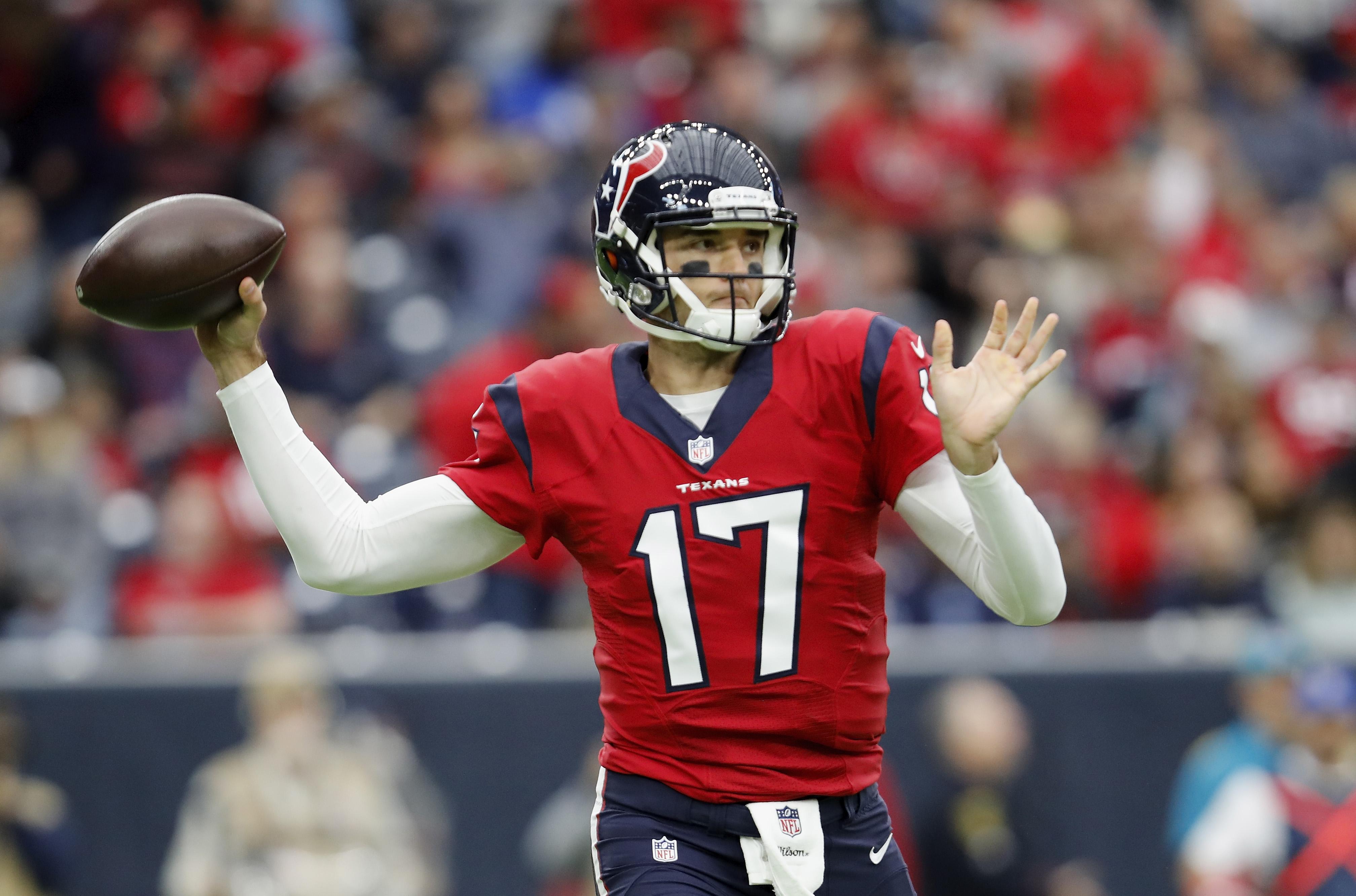 Granted, the Broncos have a great defense. However, any player with a championship-caliber competitive drive would never let his former team embarrass him during a prime-time game the way that Osweiler did. Following Denver's 27-9 win, Osweiler's former teammates didn't hold back their feelings toward him either.
Chris Harris Jr. said, "It's not all about money in life. He had a great situation, great team here, better receivers, to me. So I think he already knows he made the wrong choice." Aqib Talib added, "If you look at it overall, he [General Manager John Elway] saved a bunch of money. And Trev [Trevor Siemian] is a great quarterback, man. He's better than Brock in my eyes. So it's a win-win situation." We simply can't argue with Harris or Talib's assessments.
We can adequately sum up Osweiler's time with the Texans with the following play:
All joking aside, the Texans won a division title in 2016, despite Osweiler's immense struggles. Luckily, they played in the weakest division in the National Football League, and they otherwise had a playoff-caliber roster. Osweiler is on track to finish as one of the worst quarterbacks in the league. So the Texans' chances at making any serious noise in the postseason were minimal in the playoffs.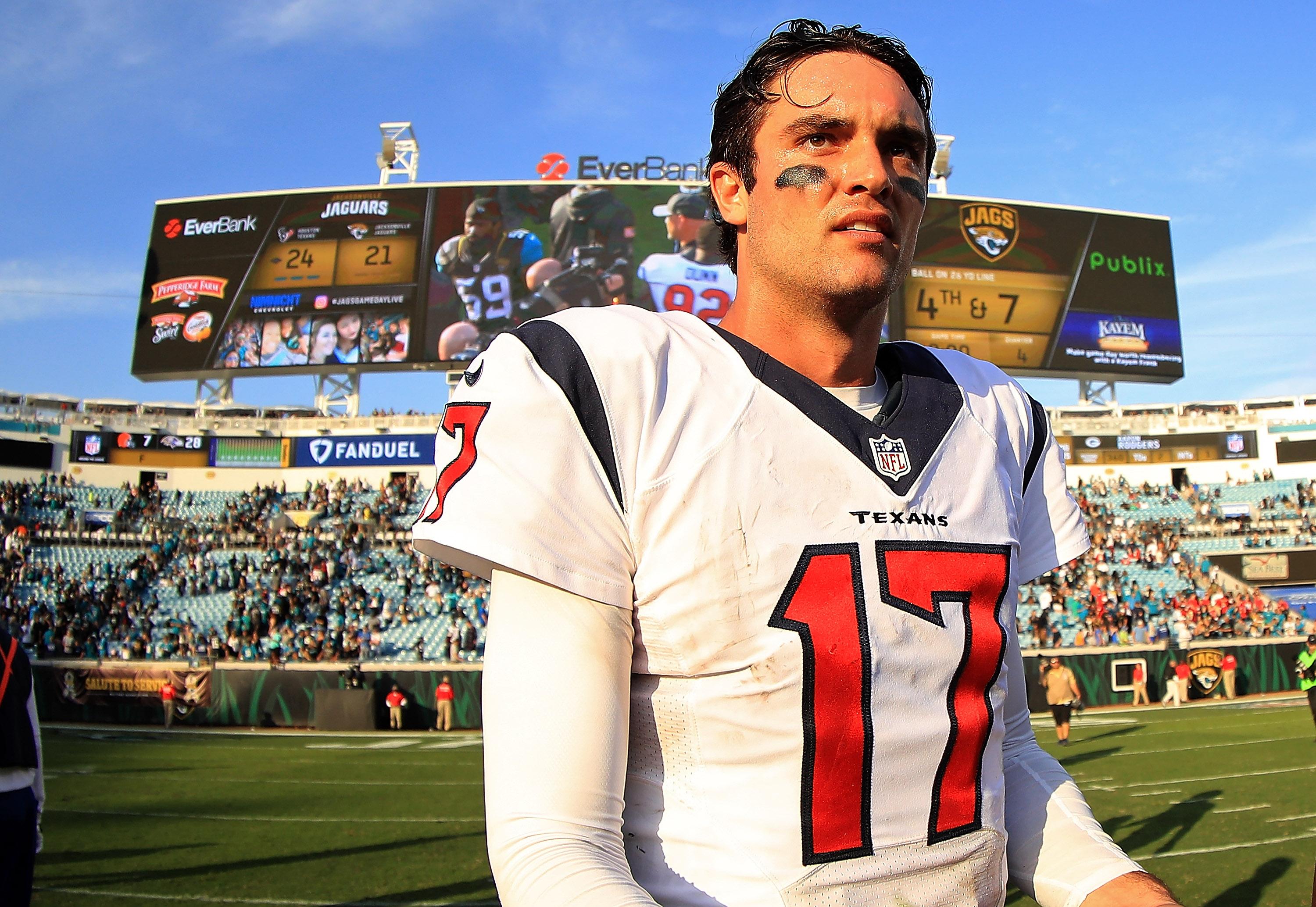 At this point, the Texans have few reasons — other than their financial commitments (they are basically tied to Osweiler for at least one more year) — to not think about going in a different direction at the quarterback position. They can still save their team if General Manager Rick Smith and owner Bob McNair (O'Brien gets a pass since he wasn't consulted in the signing) admit they made a monumental $72 million mistake in signing Osweiler last March.
The former second-round pick simply does not have the "it" factor that makes other quarterbacks great. It is becoming more and more clear that he does not have the respect nor the trust of his teammates and coaches. To be honest, their performance at the position couldn't get much worse than it was during the 2016 season. For the sake of their franchise, it's time for the Texans to pull the plug on the Brock Osweiler experiment.
Statistics courtesy of Pro-Football-Reference and ESPN.