How 1 High School Helped LeBron James Decide to Become a L.A. Laker
There were lots of reasons for LeBron James to spend the twilight of his career in Los Angeles. He's shown he can win championships, but he has never done so in a major market like LA. Winning with the NBA's most storied franchise comes with a certain gravitas you cannot get elsewhere.
One underrated aspect of the decision, however, has nothing to do with the NBA or James's secondary business dealings but with his son.
Sierra Canyon High School, home of LeBron James Sr.
Before James ever moved to Los Angeles, it was reported that LeBron James Jr., aka Bronny, would play basketball at Sierra Canyon School. Located in Chatsworth, California, Sierra Canyon School is a private school where several celebrities send their kids.
LeBron has spoken at length about his high school career and why it made sense for him to go to St. Vincent-St. Mary's. As one of the only black kids at his high school, however, the NBA star has also mentioned how he felt out of place.
Sierra Canyon gives Bronny a chance to have a similar athletic experience as his father, but in a more diverse environment. The high school is known for its dominant sports programs to go along with its big-name parents. At this school, Bronny can shine in a national spotlight like his father did at the beginning of the millennium.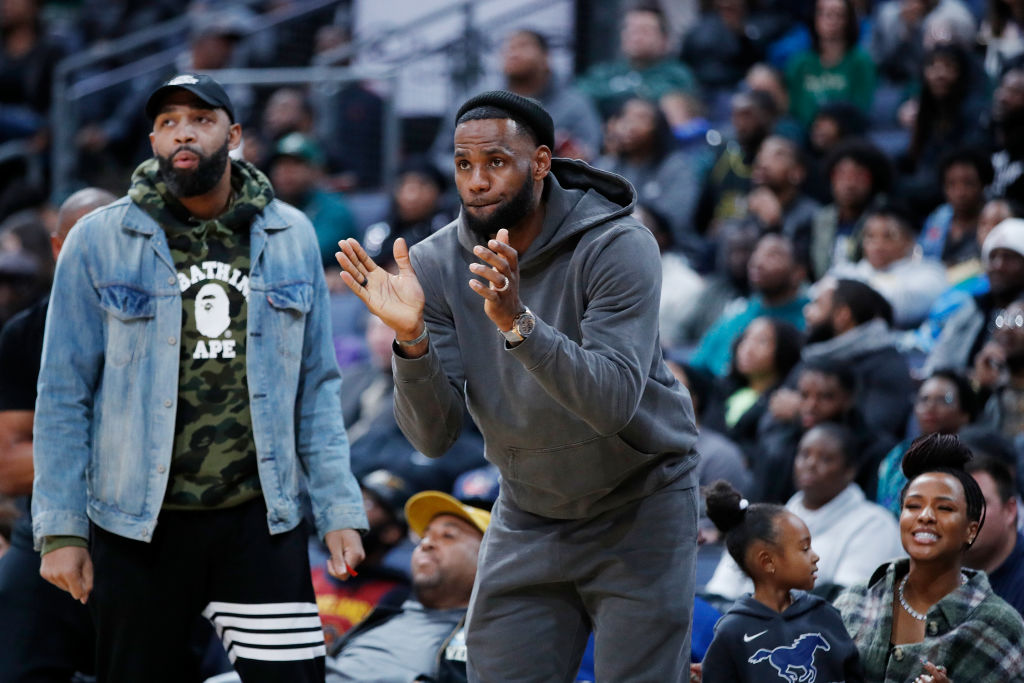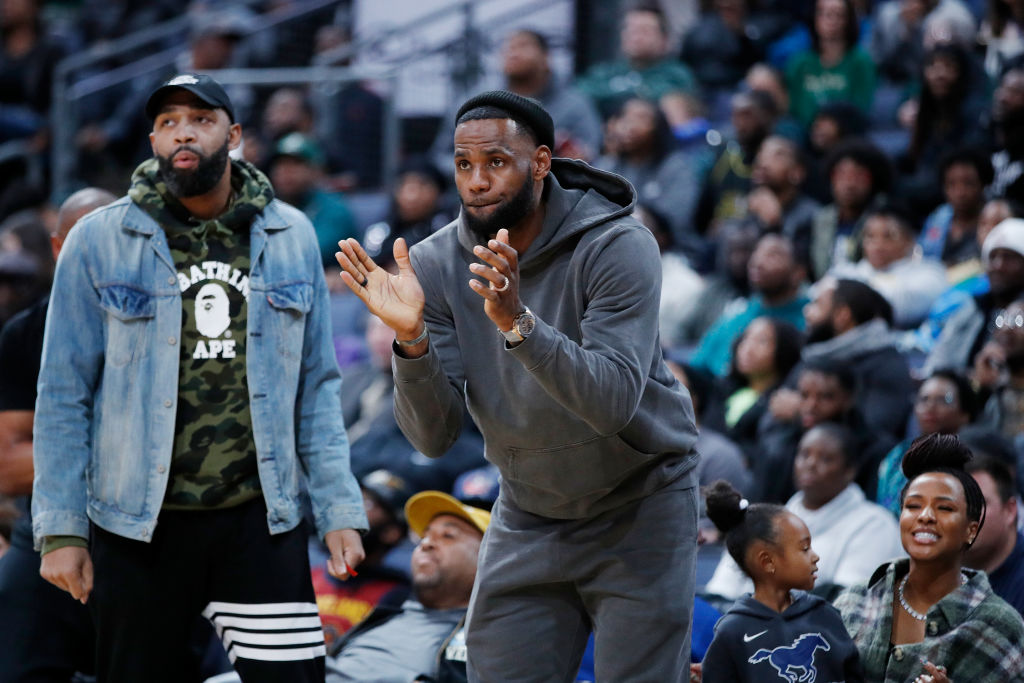 According to ESPN, Scottie Pippen and Kenyon Martin also sent their sons to this school for basketball. Current Duke freshman Cassius Stanley made his name playing for the school, and Marvin Bagley III became one of its breakout stars before going to Duke and then the NBA.
The school, according to Windhorst, has been around for less than 15 years. It actually had big names, like Will Smith, behind it to get off the ground. Now, it's one of the best schools in the nation for a young athlete, but Bronny isn't doing it alone; one of his teammates is helping him create a new generation of their parents' iconic partnership.
James and Wade 2.0
With Bronny entering Sierra Canyon High School this year, he will play alongside Dwyane Wade's son, Zhaire, who is a senior with the team. The two know each other thanks to their fathers.
Just because they are a new version of one of the greatest duos in NBA history, however, doesn't mean anything will be handed to them. According to Sierra Canyon's head coach, Andre Chevalier, it is no coincidence that so many former athletes are sending their kids to the school.
Chevalier does not play games when it comes to basketball, making players earn their time on-court regardless of the last name on their jersey. This helps the athletes learn how to compete and earn their place.
"I've found that these former players want their kids to be coached and to practice and play alongside other elite players," Chevalier says. "They want them to have to earn their playing time and their roles."
Bronny and Zhaire may be a fun draw for fans, but they need to work harder than anyone to prove they are not just famous names.
What's next for James and Bronny?
Several people have Bronny James shoehorned as an NBA player, but he is still only 15 years old. He shows great promise on the basketball court, but he still has a long way to go before he isn't just another NBA son.
LeBron has discussed how he wants his kids to be able to form their own legacies. By sending Bronny to a high school like this, he's helping him do just this. Whether Bronny meets the hype, he'll be able to do things his way.