How Alex Rodriguez's Childhood Homes Influenced His MLB Career
Like any great baseball player, Alex Rodriguez had to start somewhere. He wasn't always the powerful slugger hitting moon shots for the New York Yankees, Texas Rangers, and Seattle Mariners. His origin story began somewhere else — three places specifically.
Before he became a hero and pariah, Rodriguez's history can be traced back to New York, Miami, and the Dominican Republic. Here's how those places shaped the athlete he went on to be.
Growing up A.Rod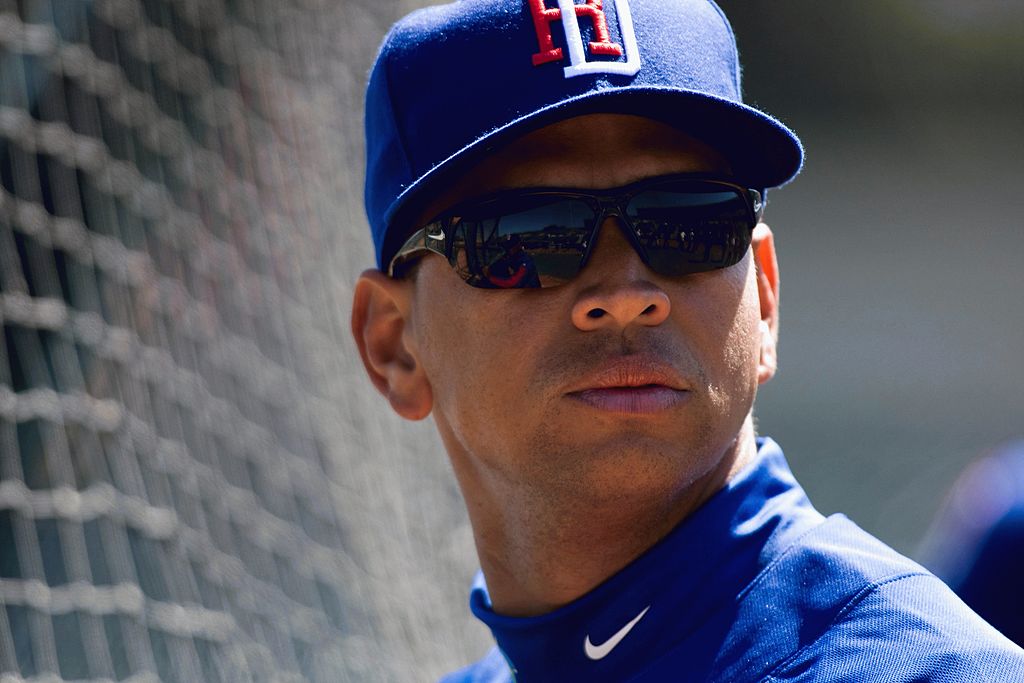 The Miami Herald reports that Rodriguez was born to Dominican parents in New York. They moved to Miami when he was young. In the small neighborhood of Westchester, he first played Little League baseball for coach Juan Diego Arteaga, who was the first person in Rodriguez's life to notice his potential for greatness.
A.Rod also played for coach Rich Hoffman at the prestigious private school, Westminster Christian Academy. Rodriguez was born and grew up in New York. But Miami was the town that truly shaped his baseball career. That's probably why he gives so much back to it.
University of Miami Hurricane, Alex Rodriguez?
RELATED: Where is Ex-Chicago Cubs Star Sammy Sosa Now?
Rodriguez also spent a great deal of time in his childhood in Miami. Along with being home to the Derek Jeter-owned Miami Marlins, the city is also home to the University of Miami. The U has a great athletic program. Though the Hurricanes were known for football dominance in the '80s and early 2000s, Rodriguez felt the need to help the baseball team after retiring.
The third basemen never played for the University of Miami, however. His talent was too great to contain, and he entered the Amateur Draft out of high school. The Mariners selected him and the rest was history. Quickly, he made his way to the majors.
Rodriguez could probably claim status as an honorary Hurricane, though. According to the University of Miami, he's been a generous donor to the school over the years. Rodriguez donated half a million dollars to the University's School of Business Administration. He gave so much money to the baseball program that the college named the stadium after him.
Rodriguez saw his donations as a reflection of his new, post-baseball career role: "As an athlete and an entrepreneur, I am thrilled to help the Miami Business School create unique initiatives around innovation and entrepreneurship, particularly in the Executive MBA program for artists and athletes." 
How Alex Rodriguez's childhood homes influenced his life
RELATED: Mark McGwire and Brother Jay's Steroid Use Ruined Their Relationship Forever
It's fairly obvious how Rodriguez's time spent in New York would later influence his career. Rodriguez played for the Yankees from 2004-2016, winning one World Series with the club in 2009. Post-retirement, he served as an adviser to the team. His New York ties don't end with the pinstripes: there have been rumors that Rodriguez may be part of a group attempting to buy the New York Mets. 
As for the Dominican Republic, Rodriguez still feels strong ties to his roots there. He even attempted to play for their squad in the 2009 World Baseball Classic before missing it with an injury according to the New York Daily News. He also still visits the country as well: Architectural Digest reported that he and girlfriend Jennifer Lopez vacationed at a $10,000 a night home in the D.R. a few years ago.
Rodriguez is a complicated man, to be sure as PED use marred his great MLB career. Most would agree he probably didn't need to use drugs to get ahead. Since entering retirement, he's been a philanthropist and entrepreneur, creating a positive public image for himself. There's no doubt that the places he's from shaped the man he's become.