How Anthony Rizzo Managed to Beat Cancer as a Young Cubs Prospect
When Anthony Rizzo entered the league, he was a bright young prospect with a lot of potential. Then, midway through his rookie season, the 18-year-old received a cancer diagnosis. Fortunately, Rizzo had great support through his health battle. The first baseman went on to have a successful career with the Cubs and even lead Chicago to a World Series win in 2016.
Anthony Rizzo's cancer battle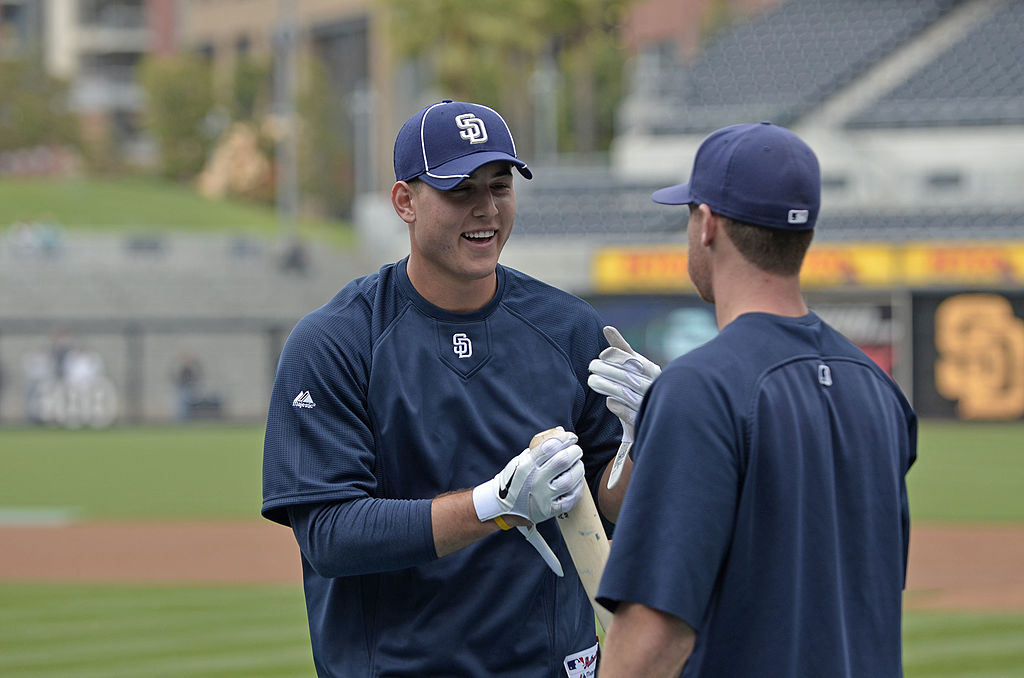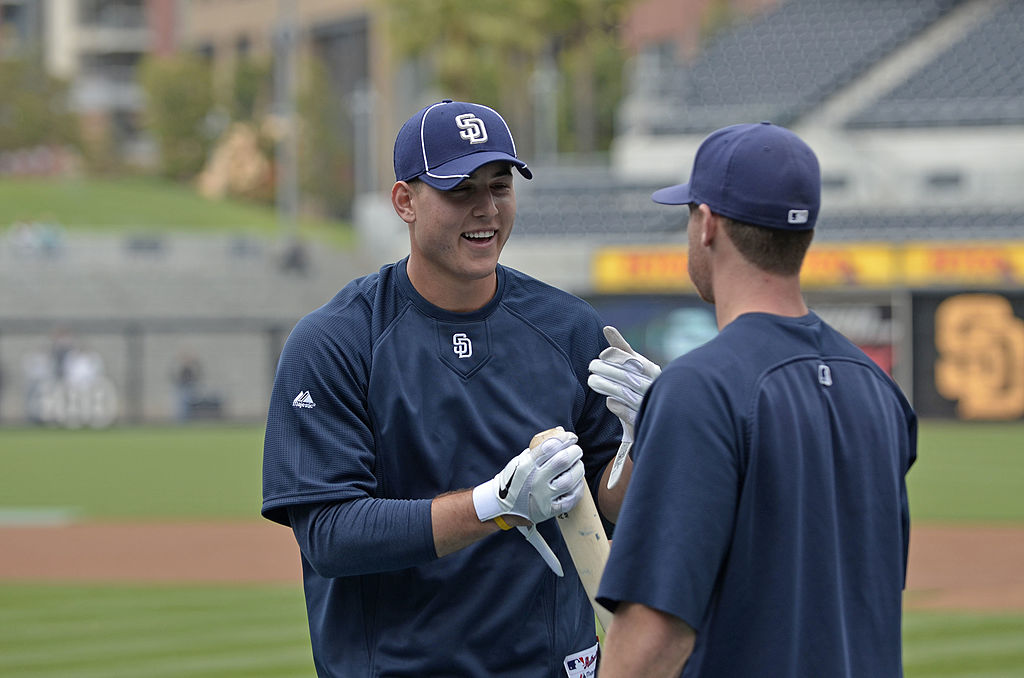 The Red Sox drafted Rizzo in 2007. At 18, Rizzo made an immediate impact in the minor leagues and set his sights on a major league appearance. The future looked bright for the young prospect. However, during a road trip, Rizzo realized something was wrong and sought medical attention. Little did he know, the news he'd receive would completely change his life.
At just 18, Rizzo had Hodgkin's lymphoma, a rare form of cancer that attacks the lymph nodes. According to ESPN, when Theo Epstein, Red Sox's GM at the time, heard the news, he invited Rizzo to Fenway Park. Epstein was concerned about Rizzo and offered support to him and his family.
He also introduced the first baseman to Jon Lester, a Red Sox pitcher at the time, who was a Hodgkin's lymphoma survivor. Lester was a great source of inspiration for Rizzo while he addresses his health needs.
Remission and philanthropic endeavors
Rizzo underwent six grueling months of chemotherapy. And Good news finally came in September 2008 when Rizzo's mother received a phone call about her son's remission. Rizzo's treatment was successful, and he could continue his MLB career. He credits both his family and the Red Sox organization for helping him during the difficult time. Epstein and the Red Sox organization treated him like family.
In 2012, Rizzo founded the Anthony Rizzo Family Foundation. His foundation raises money on pediatric cancer care and research, with emphasis on helping families financially with medical costs. Rizzo's foundation firmly believes the entire family fights cancer together, not just the individual. The love and support he received from his family and the Red Sox organization is what motivates his foundation.
Rizzo's mother runs the foundation. They hold fundraising events throughout the year, such as a Walk-Off and Cook-Off for Cancer. Rizzo's perspective on life forever changed with his cancer diagnosis. He does not take anything for granted. Most importantly, he knows he can rely on his family in a time of struggle.
Anthony Rizzo's MLB career after cancer
After beating cancer, Rizzo played with the Red Sox in the minor leagues until the 2010 season. He made his MLB debut with the San Diego Padres after the Red Sox traded him for Adrián González. However, he only played for the Padres for one season before moving to the Cubs. 
Once traded to Chicago, Rizzo's career flourished. He became an integral first baseman for the franchise, becoming a three-time All-Star in the process. Rizzo was part of 2016's magical World Series run, where the Cubs ended its 107-year drought. In the World Series, Rizzo scored seven runs and five RBIs to contribute to the historic pennant victory for the Cubs. 
Since the World Series, Rizzo continues to be a crucial team member for the Cubs. After an early exit in the 2019 season, Rizzo and the Cubs hope to bounce back. At just 30 years old, there is no doubt Rizzo still has plenty of left in the tank, maybe even enough to propel the Cubs to another World Series. The Cubs have a solid lineup, and the future looks bright.