How Ash Barty Returned to Tennis After Depression and Burnout: 'I'm My Own Boss Now'
Ash Barty is on top of the tennis world, currently ranked No. 1 in the world. But Barty's ascent was no picnic. Ironically, the low point of Barty's career helped her become the tennis player she is today. After suffering from depression and burnout, Barty took a break from the game. Then, she returned stronger than ever. 
Ash Barty's tennis career 
According to ESPN, Barty currently holds the WTA's No. 1 ranking. For her career, she's won over $17.5 million in prize money. She has eight career singles titles and earlier this year made it all the way to the semis of the Australian Open in her native land. She won her first Grand Slam event at last year's French Open. 
Barty is opting out of the U.S. Open due to health reasons. In our current public health climate, no one can blame her. It also wouldn't represent the first time Barty put her personal wellbeing above the game. Earlier in her career, she made a decision that nearly derailed it. But it ended up putting her in a much better place physically and emotionally. 
Barty walked away from tennis
RELATED: Chris Petersen's Abrupt Exit From Washington Hints at Burnout Issues for Coaches
Barty experienced early career success, but it came at a high cost. According to a story on Barty's tennis comeback in the Sydney Morning Herald, she experienced bouts of depression during her early years on tour. Eventually, while she was training, she broke down in tears in the arms of her coach who said he'd heard "alarm bells the entire time" and anticipated it. 
She decided to take a break from the game with the full support of her family and friends. She also sought counseling — a key component of her journey toward mental wellness.
Barty talked about how important it was for her to seek help: "The most confronting thing you can do is talk about your feelings and open yourself up … I remember most sessions would end in tears, and then I'd walk out feeling a million times better." Barty started coaching tennis and played professional cricket for a spell. 
The return and triumph of Ash Barty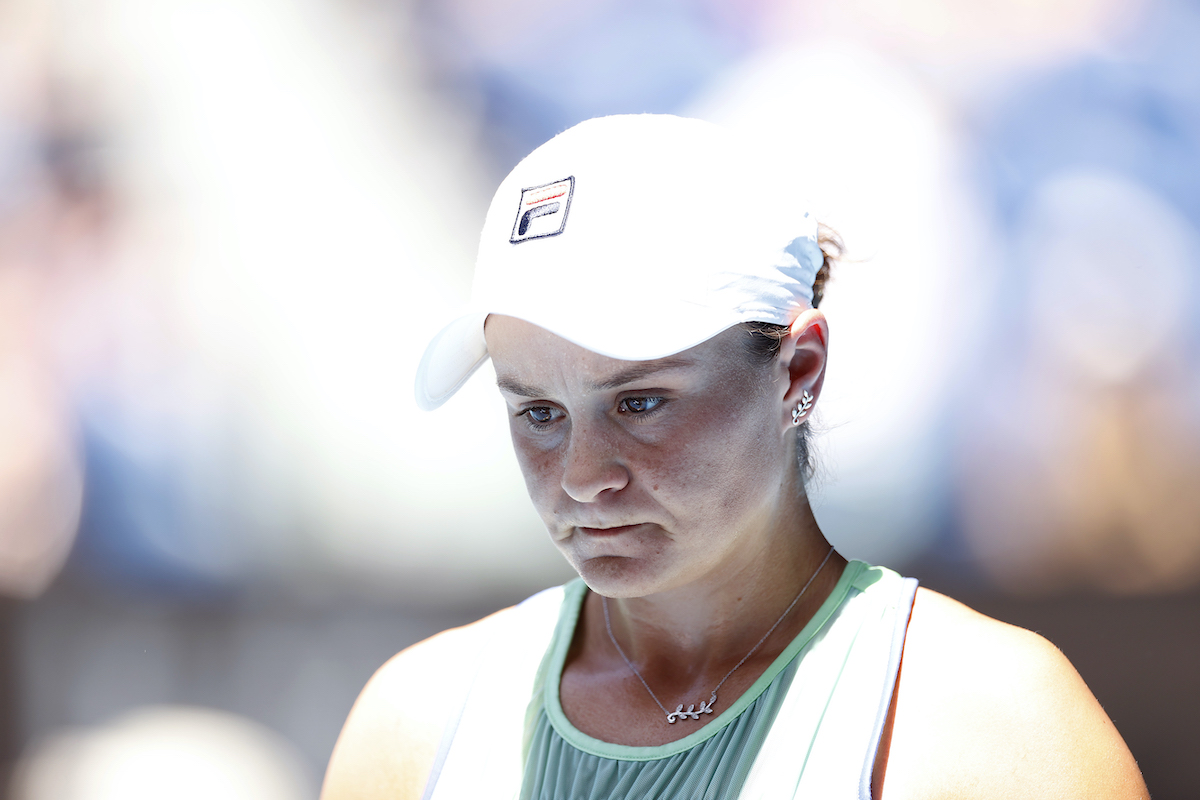 RELATED: Serena Williams 'Almost Died' During One of the Biggest Moments of Her Life
What made Barty's break from the game so unique is that she could have protected her ranking but decided not to. It was the definition of a "clean break." When Barty chose to walked away, she "separated herself completely." Eventually, the lure of the game proved too strong, and she returned. The rest is history, as she's now the world's top player. 
By acknowledging her issues, Barty became a stronger person. She got the help she needed, took a break, and returned fresh. She got herself into therapy and on medication. She made responsible choices, refusing to sacrifice her mental health in the pursuit of athletic success. By doing so, Barty has taken control of her life, stating, "I'm my own boss now." 
Moving into the elite status at the top of any pro sport is difficult. But what isn't examined enough is the toll it can take on one's mental health. Rather than let her depression dictate her life, Barty took a proactive approach. It's a great lesson for aspiring athletes — or really, people in any profession: Don't neglect your mental health. It's just as important as physical health, and addressing things can help you turn your dreams into reality.