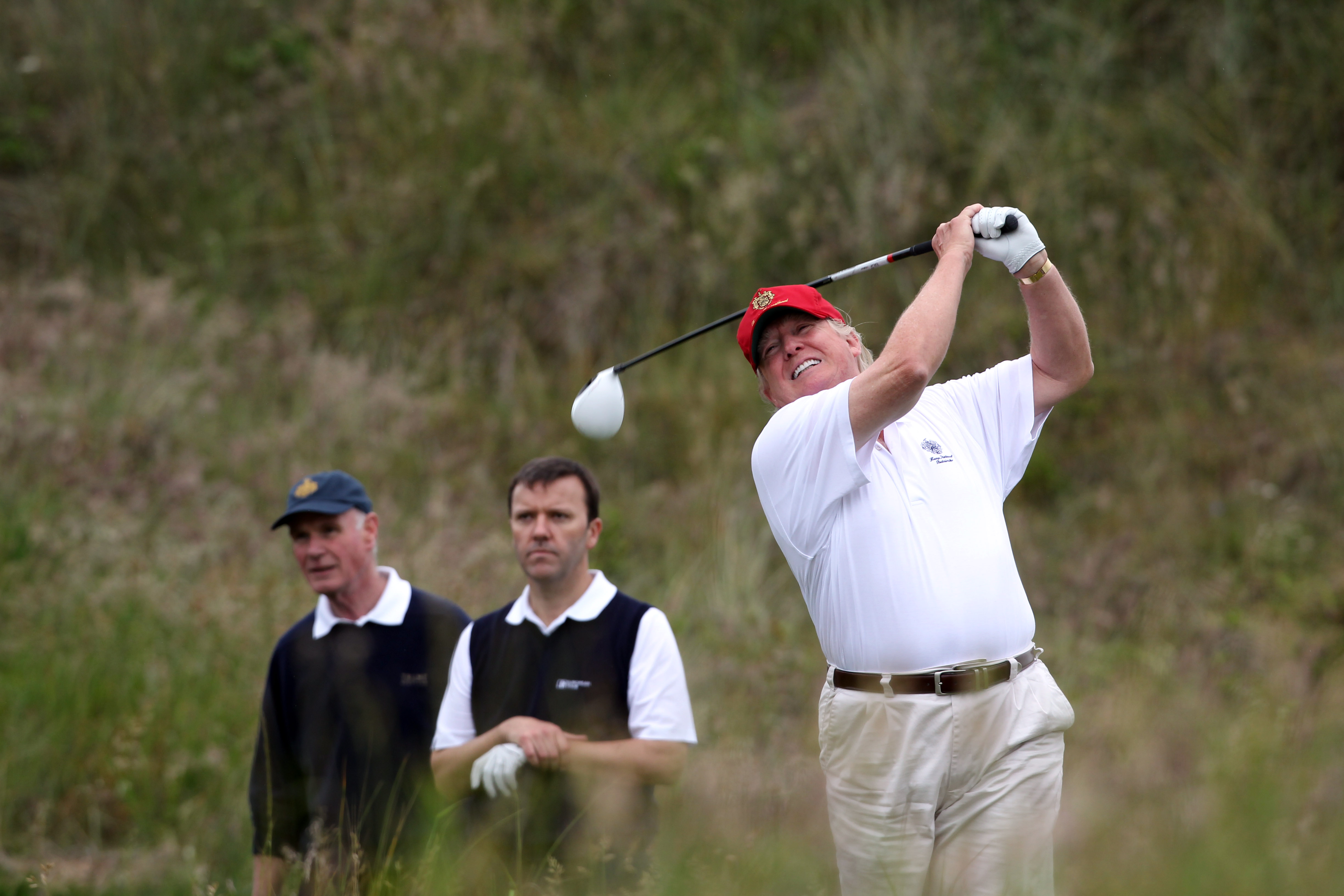 How Athletic Was President Donald Trump? Former Teammates Tell Their Stories
How athletic was President Donald Trump when he was a teenager? Former teammates tell their stories of playing with him.
Long before Donald Trump was President of the United States, he hit the reality show circuit. And Long before he was "The Apprentice" host, he had aspirations of playing Major League Baseball. Just how good of an athlete was President Trump? Some of his former teammates have commented on the president's athletic skills.
Donald Trump said he was a good athlete
Back in 2010, MTV had a show called "When I Was 17" and Donald Trump, who was the host of "The Apprentice," was featured on the show. According to MTV, Trump was a sports-crazed kid when he was growing up. Trump said he played several sports.
"When I was 17, I loved sports," Trump said back in 2010. "I was always a good athlete and I played football, baseball, soccer, and I wrestled. I think the thing I liked the best was baseball." Trump attended a military school in New York and said his plan was to play professional baseball.
"I was captain of the baseball team," Trump said. "I was supposed to be a professional baseball player. Fortunately, I decided to go into real estate instead. I played first base and I also played catcher. I was a good hitter and I just had a good time. Now I play golf."
Former classmates praised Trump's athleticism
President Donald Trump attended New York Military Academy and graduated in 1964. According to a 2015 "Business Insider" article, a yearbook showed that Trump was a member of the varsity soccer, football, and baseball teams. While some of his former classmates referred to him a businesslike, some said he was also very sports-minded.
Arthur Schoenewaldt was Trump's roommate and said he enjoyed living with him. "It was obvious that he came from a better-than-average family, but he was a great guy," Schoenewaldt said, according to "Business Insider." "He was intelligent, he presented himself well, he was athletic. I even heard from some of the coaches and stuff he could have played professional baseball."
Ted Levine was the catcher on the baseball team and also had high praise for Trump. "He was just the best, a good athlete, a great athlete," Levine said. "He could have probably played pro ball as a pitcher. I think he threw 80 miles an hour. I was the catcher. He made my hand black and blue every day … Could he play football? Could he play soccer? He could do anything he wanted. He was physically and mentally gifted."
Some have said Trump's skills were overblown
While a few of President Donald Trump's teammates said he was a legitimate baseball player, some have said his talents may be exaggerated. According to an article on Radio.com, nine box scores were found from Trump's playing days. Although it's just nine games, it showed he went 4-for-29 at the plate in those games.
"I thought his defensive skills were better than his offensive skills," said Dick Guido, a fellow NYMA alum. "I heard him say he could have played Major League Baseball," said Keith Vanderlip, another one of Trump's former teammates. "But he wasn't that good."
Keith Law, who once worked in the Toronto Blue Jays front office and is now a writer for "The Athletic," said there's no chance Trump would've made the big leagues. "You don't hit .138 for some podunk, cold-weather high school playing the worst competition you could possibly imagine," he said. "You wouldn't even get recruited for Division I baseball programs, let alone by pro teams."