How Bad Is This Failed Drug Test for Anderson Silva's Legacy?
Anderson "The Spider" Silva, one of the greatest mixed martial artists of all time, has fallen. This time it's happened outside the octagon.
Earlier this year, Yahoo Sports reported that Silva failed a drug test on the lead-up to his UFC 183 bout against Nick Diaz. In this out-of-competition test administered on January 9 by the Nevada State Athletic Commission (NSAC), the 40-year-old former UFC middleweight champion tested positive for two separate steroids: Drostanolone and androstane. As if this news wasn't a hard enough pill to swallow, you can actually see the report here, courtesy of The Fight Corner.
This is a shocking development, and one that many thought they'd never hear about The Spider, who had never tested positive for anything during his illustrious 18-year career. But, sometimes heroes fall, and this is just one of those instances. And now we're left to wonder how this affects his once unblemished legacy, because there is no doubt that his whole career is about to come into question.
[update: And then he failed a second test. Now the world of mixed martial arts doesn't know what to think, as Silva's doctor has revealed that the former UFC middleweight champion told him he did not use steroids.]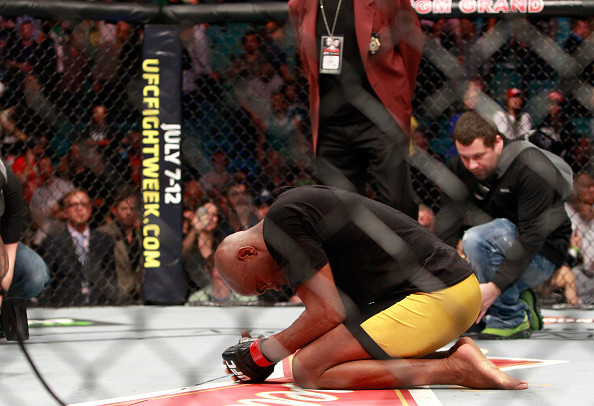 Anderson Silva is an absolute legend, and one of the faces of the mixed martial arts (MMA) world. For his career, Silva has a record of 34-6, with 20 wins coming by way of either knockout (KO) or technical knockout (TKO). Besides this outstanding record, Silva owns a bunch of major UFC records. Some of the most notable are: Most successful title defenses (10) and most consecutive wins (16). However, in light of recent events, none of these statistics matter.
How are we to believe that Silva accomplished all of this without any added help? Just because he never came up positive before, it doesn't mean that he's never used banned substances. And, even if he claims this was his first foray into anabolic steroids, how are we supposed to believe the great Anderson Silva? Maybe he's just never gotten caught before. Maybe the truth about Silva was only revealed because this happened during an out-of-competition testing. Can we ever truly be certain about anything when it comes to Silva?
The simple fact is, we can't. And that's what makes this so disheartening. He was one of the greats. And we thought he was doing it the natural way. His past stance on steroid use only strengthened our belief in The Spider's pure performances. Now it appears he might have been a hypocrite all along. This idea might actually be what hurts the most.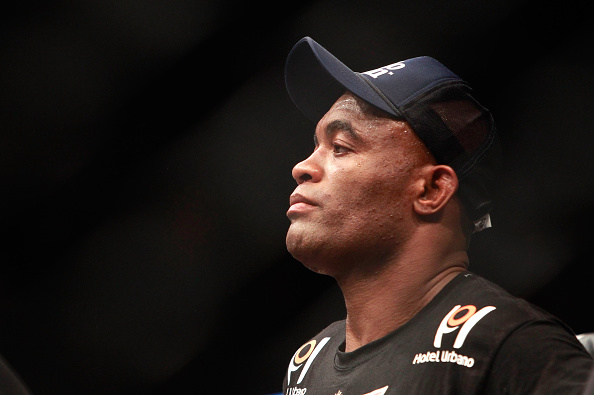 It must be stated that Silva was not the only member of this UFC 183 bout to fail a drug test. His opponent, Nick Diaz, tested positive for marijuana in his post-fight screening. However, this should come as no surprise to those who follow the sport of mixed martial arts. Despite the drug's ban in the MMA, Diaz has long since admitted his belief in the use of medical marijuana. We know who Nick Diaz is as a person and a fighter, however, we might now just be finding out about the real Anderson Silva.
The is a major blow to a sport that has already suffered some setbacks as of late. It's understandable that Silva was probably concerned about his level of fitness coming into this fight. After all, it was his first time in the octagon since he suffered a terrible leg injury in his match against Chris Weidman 13 months ago. But, that doesn't mean he should have resorted to cheating. There is no excuse for that.
Anderson Silva did not need to fight again. Injury or not, his legacy as one of the best fighters of all time was set. But, pride is a powerful thing. And Silva was not the type of competitor who would let his career end like that. Unfortunately, one decision changed everything. Now his legacy will be forever tainted. And there is nothing Silva can do to change that.