How Bad Was Johnny Manziel's NFL Debut?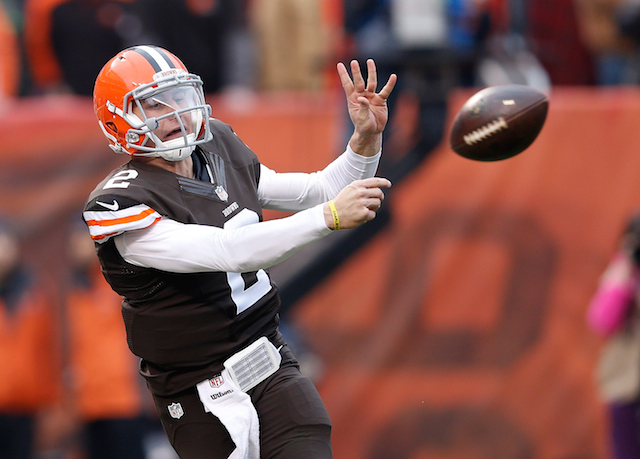 Cleveland Browns rookie quarterback Johnny Manziel got his long-awaited first NFL start in Week 15 against the Cincinnati Bengals. To say that his professional debut was disappointing would be an understatement.
Manziel, who loves to be the center of attention, put out a performance that took over the media headlines — for being epically bad. How does Manziel's performance in his starting debut compare to the worst single-game quarterback performances around the league in 2014?
Here's a look at the five worst single-game quarterback ratings by a starting quarterback in 2014.
All statistics are courtesy of Pro-Football-Reference.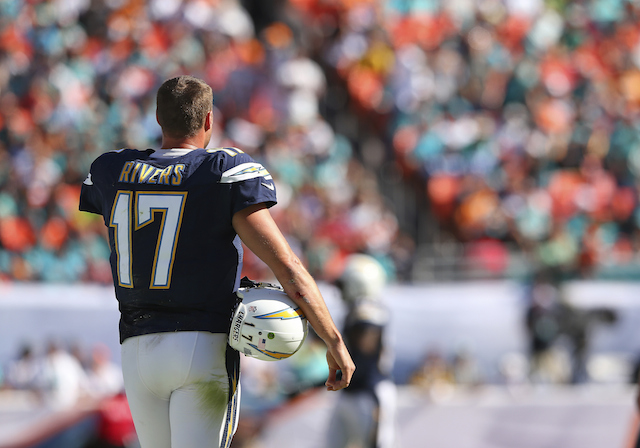 5. Philip Rivers, Week 9
Opponent:

 Miami Dolphins

Quarterback rating

: 31.0
Rivers completed only 12-23 passes for 138 yards and three interceptions in the Chargers' 37-0 loss to the Dolphins.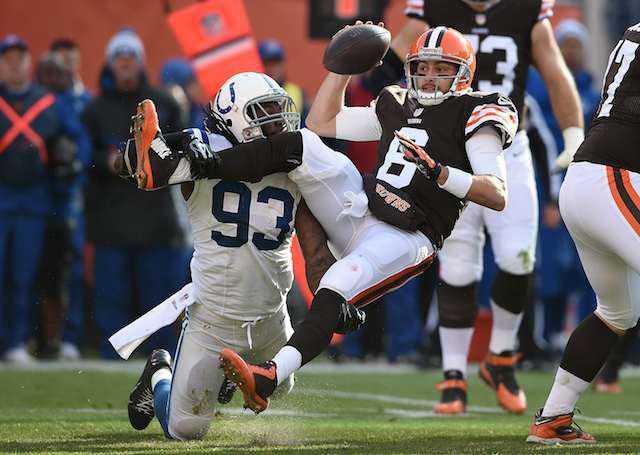 4. Brian Hoyer, Week 14
Opponent

: Indianapolis Colts

Quarterback rating

: 29.3
Hoyer completed only 13-30 pass attempts for 136 yards and two interceptions in the Browns' 25-24 loss to the Colts.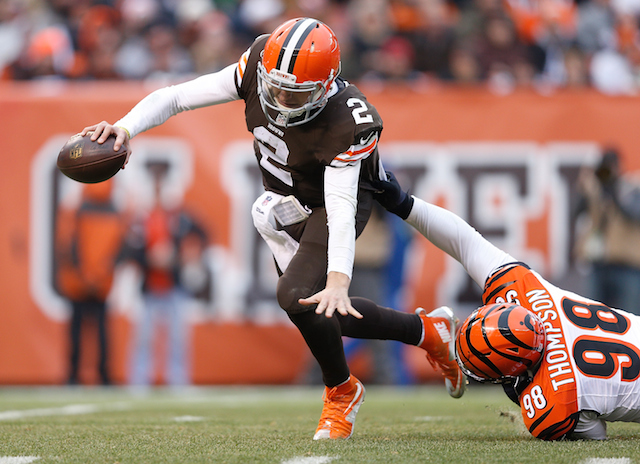 3. Johnny Manziel, Week 15
Opponent

: Cincinnati Bengals

Quarterback rating

: 27.3
Manziel completed 10-18 passes for only 80 yards and two interceptions. The Browns were blown out, 30-0, by the Cincinnati Bengals, their intrastate rivals, in the game.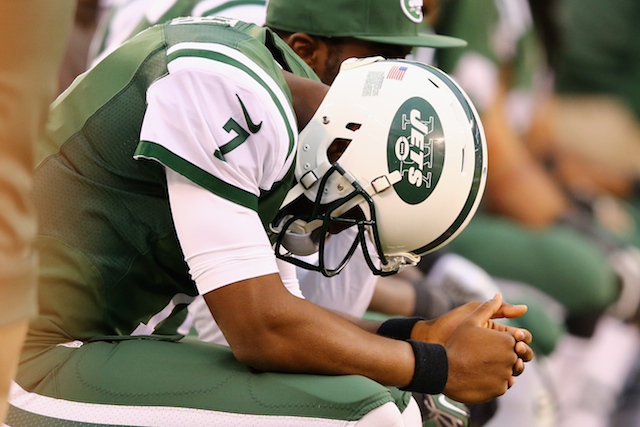 2. Geno Smith, Week 5
Opponent

: San Diego Chargers

Quarterback rating

: 7.6
Smith was so bad that he got benched halfway through this game. He completed only 4-12 pass attempts for 27 yards and an interception in the Jets' 31-0 loss to the Chargers.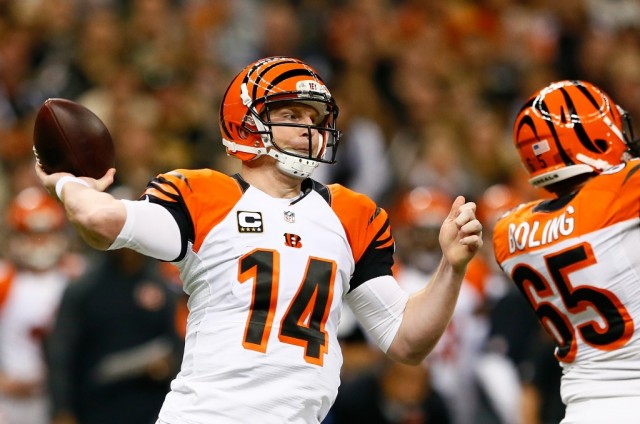 1.  Andy Dalton, Week 10
Opponent

: Cleveland Browns

Quarterback rating

: 2.0
The irony of this situation is almost amusing. The Browns forced Dalton into the worst game of his NFL career five weeks before the Bengals forced Johnny Manziel into his dreadful starting debut. Dalton completed only 10-33 pass attempts for 86 yards and three interceptions in the Bengals' 24-3 loss to the Browns.