How Can Ryan Lochte Qualify For the 2020 Olympics in Tokyo?
Ryan Lochte's roller coaster of a career was back on an upswing this month at the Phillips 66 National Championships. Lochte won the 200m Individual Medley event in his first event back in action since serving a 14-month doping suspension that dates back to last year. With the win, Lochte qualified for next June's Olympic Trials, where he'll have the chance to compete for a spot in the 2020 Summer Olympics.
The 35-year-old has had a career full of controversy. Now a father of two, Lochte is trying to put his troubled past behind him to make one more run at Olympic gold.
Lochte's back-to-back suspensions put his career in jeopardy
Ryan Lochte is the second-most decorated American swimmer in Olympic history behind only Michael Phelps. Lochte won a gold medal and a silver medal in Athens in 2004, two golds and two bronzes in Beijing in 2008, and two golds, two silvers and a bronze in London in 2012. The American came into the Rio Olympics in 2016 with high hopes, but left with only one medal and a shroud of controversy.
Lochte, along with fellow swim team members Jimmy Feigen, Gunnar Bentz, and Jack Conger, claimed that they had been robbed at gunpoint. It was later revealed that the Americans had actually vandalized a gas station, and that the men they claimed robbed them at gunpoint were just security guards.
The team avoided any legal trouble for filing a false police report. The U.S. Olympic Committee and USA Swimming suspended Lochte for 10 months for his role in the incident though. He lost many of his sponsorships due to his involvement in the scandal.
On July 23, 2018, Ryan Lochte received another suspension, this time from the U.S. Anti-Doping Agency for receiving a prohibited intravenous infusion. While he was getting an infusion of a legal substance (mostly vitamin B-12), any infusion of this kind is forbidden by the Anti-Doping Agency for its potential to dilute blood. Lochte got himself in trouble by posting a picture of himself getting the IV on Instagram.
Hoping to turn over a new leaf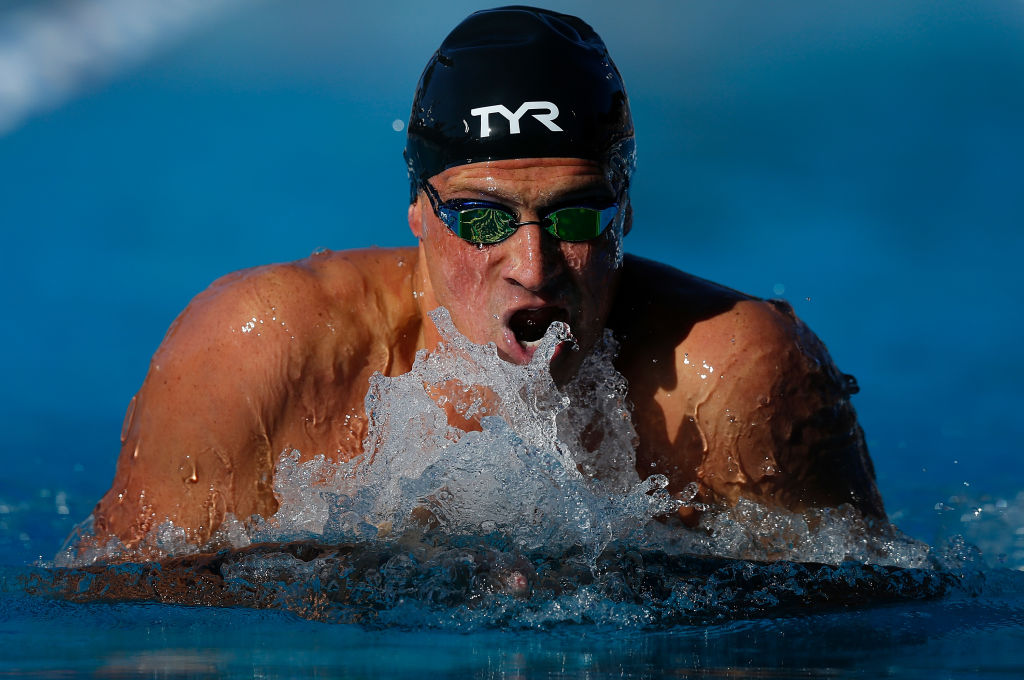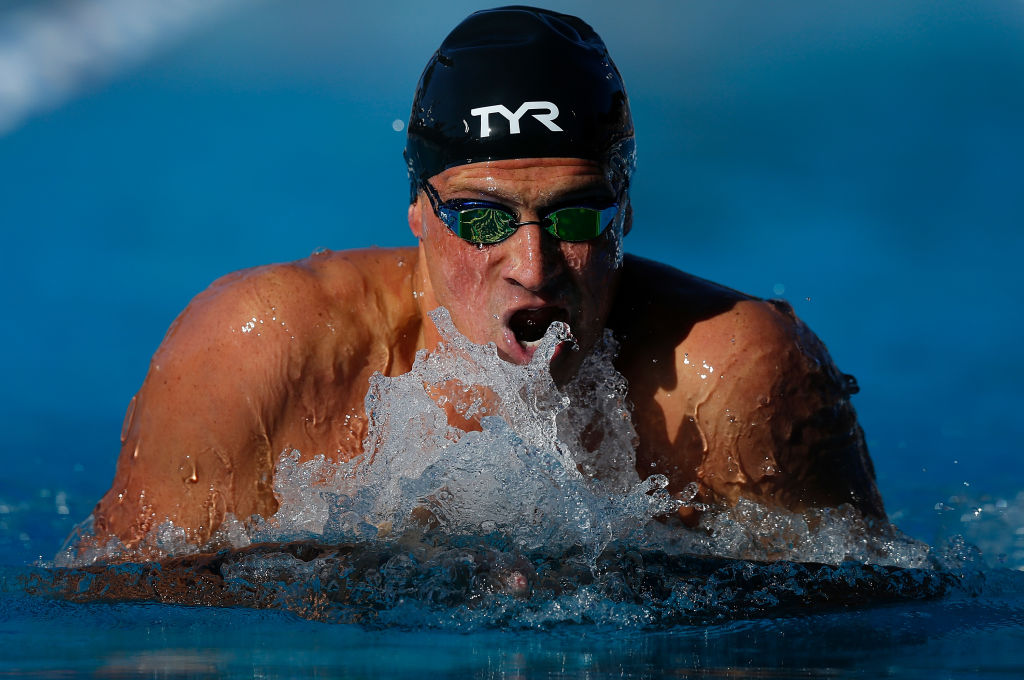 While serving his most recent suspension, Lochte decided to check into rehab to treat his addiction to alcohol last year. He has reportedly been sober since, and now he has even more incentive to stay that way as his wife just gave birth to the couple's daughter, Liv Rae, last June.
This upcoming June, Lochte will be trying to defy the odds in advancing to the 2020 Olympic Games. If he is successful in doing so, he will become the third oldest American swimmer to compete in an individual event behind only the 36-year-old Edgar James (in 1904) and the 41-year-old Dara Torres (in 2008).
Ryan Lochte swam the 200m individual medley in 1:57:75 in his National Championship victory. That is the 11th fastest time in the world this year and the fourth fastest among Americans behind Chase Kalisz, Michael Andrew, and Abrahm Devine. All three of them skipped nationals after competing in the World Championships the week before.
What Lochte has to do
The top two swimmers in each event in the Olympic Trials earn a spot on the United States Olympic Team. This means that Lochte will need to improve on his time enough to defeat at least two of the three men listed above to win a spot on the team in the 200m individual medley.
A comeback at this age is unprecedented. But given how well Lochte performed in his first competitive swim meet in over a year, it isn't out of the question that he can improve on his time with a year of training. He is a three-time Olympic medalist in this event and can put all of his focus on it since he did not record strong enough times in the other events to qualify for trials.
Regardless of whether or not Lochte's quest to return to the Olympic Games is successful, it's nice to see the 12-time medalist back in the headlines for something that doesn't involve being a goofball on social media.