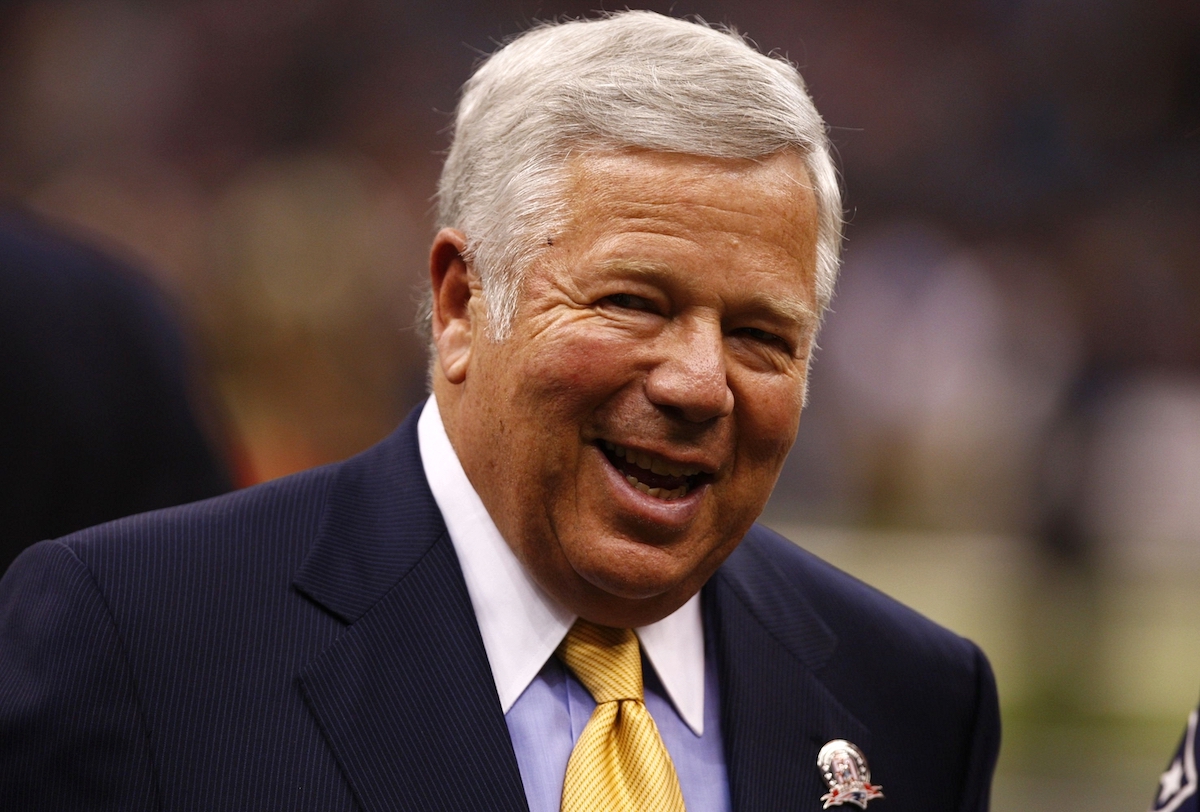 How Cardboard Made Robert Kraft Rich Enough to Buy the New England Patriots
Call him cranky, call him detached, but Robert Kraft's rich history tells a more complex story than NFL fans might think.
The New England Patriots have a new lease on life. When Robert Kraft didn't cut Tom Brady the check he deserved, the GOAT walked away. Yet the Patriots' latest chapter involving a bargain bin price on Cam Newton shows that Kraft has a plan. Newton is playing like everyone should've assumed he would.
The quarterback has created far more value for New England than his disrespectful market value implied. See, Kraft is not a frivolous owner. He takes his businesses seriously, from his paper conglomerate to his Kraft Group investments. Call him cranky, call him detached, but his history tells a more complex story than NFL fans might think.
Robert Kraft's beginnings with the Rand-Whitney Group
According to The Famous People, Robert Kraft was born in 1941. His father was a dress manufacturer, who wanted Kraft to become a rabbi. Instead, he went to Columbia University. Afterward, he completed his MBA at Harvard Business School. During his studies, he met his wife Myra Hyatt, who came from a family in the paper business.
His father-in-law, Jacob Hyatt, ran the Rand-Whitney Group. It was a regional paper manufacturing concern, and they were happy to have the MBA-holding Kraft on board. A contemporaneous Boston Globe report says that in 1968, Kraft gained control of the company via a leveraged buyout. He remains the company's chairman to this day.
Kraft becomes the owner of the biggest paper conglomerate in the U.S.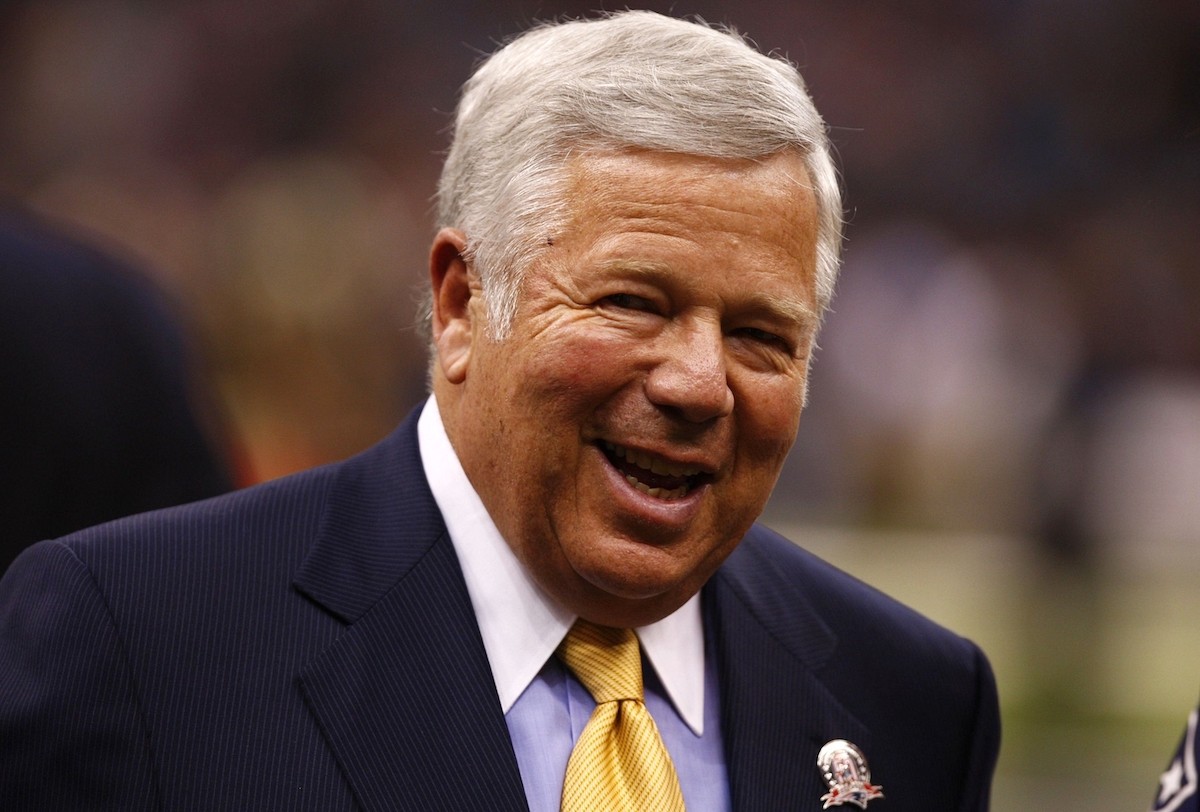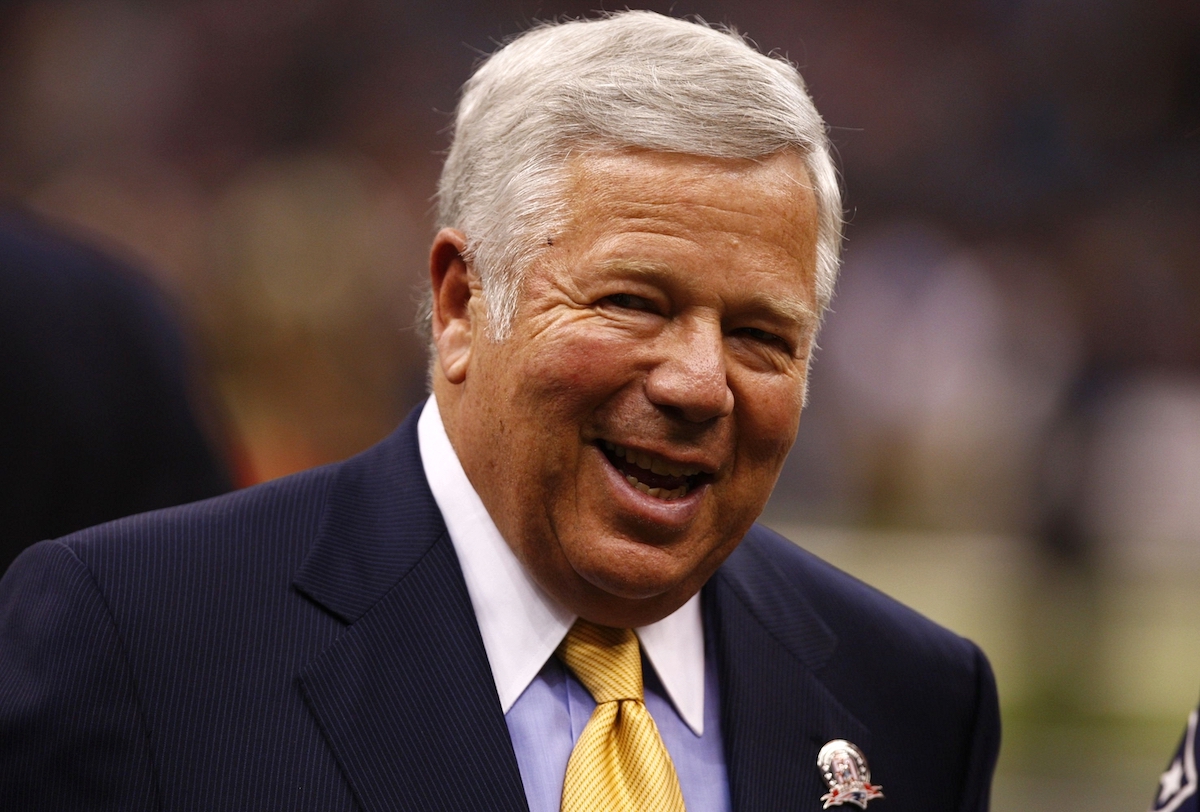 Kraft's real expansionary move was to found a separate company, International Forest Products, which focused on trading paper commodities. He integrated this company into Rand-Whitney, creating a conglomerate of companies across the supply chain of paper products. Through this path, which eventually grew into the largest paper company in the U.S., Kraft became a billionaire.
In recent years, Kraft has turned his business global. A 2012 press release from IFP notes that the company is also New England's largest paper exporter, and one of the largest in that space in the country. While the Patriots account for most of Kraft's public appearances, it is this project that takes up most of his time.
Kraft also has an even higher level investment concern, the Kraft Group, which gets involved with lucrative investments in any lucrative space they can identify. That includes sports — the traditional kind, and the cutting-edge stuff, too. The Kraft Group helped Jennifer Lopez and Alex Rodriguez put up a bid for the New York Mets, as well as investing big in the Overwatch esports league.
How the Kraft Group maneuvered to buy the New England Patriots
Speaking of the Patriots, even the story of how Kraft came to own the team is a bit more interesting than one might assume. It wasn't a pure brute force cash purchase. Instead, it involved legal maneuvering on Kraft's part, the result of decades of experience with such dealings outside the sports world.
According to Heavy, Kraft got directly involved in 1994 when he realized then-Patriots owner James Busch Orthwein intended to move the team to Jacksonville, Florida. But even this wasn't the first overture Kraft made toward owning the team; he already snapped up Foxboro Stadium for $22 million in bankruptcy proceedings 1992. The team couldn't move without breaking the terms of the lease, requiring a buyout.
Orthwein, struggling with an unprofitable team, scraped together a $75 million offer on the lease. Kraft refused and made his move to own the team himself. He owned the land surrounding the stadium, the stadium itself, and was the barrier to Orthwein bailing out of the New England area. Kraft put up a $172 million offer on the team, well below a competing $200 million bid.
But because any other buyer would have to deal with Kraft's land machinations, Orthwein was essentially compelled to sell to him. Kraft made a series of risky moves that went against his usual business practices. But it all paid off — just like the switch to Cam Newton looks like it might in 2020.