How Christopher Bell Can Become a Serious NASCAR Cup Series Contender in 2022
Quick, name Joe Gibbs Racing's fourth driver.
The first three are easy, Kyle Busch, Denny Hamlin, and Martin Truex Jr. They are established NASCAR Cup Series veterans and recognizable names.
The "other" driver in the JGR stable is a third-year pilot who captured the 2017 Camping World Series drivers' championship and 17 Xfinity Series races over the past four seasons.
Know the name yet?
It's …
Christopher Bell.
Christopher Bell attempting to make a name for himself in veteran-laden JGR garage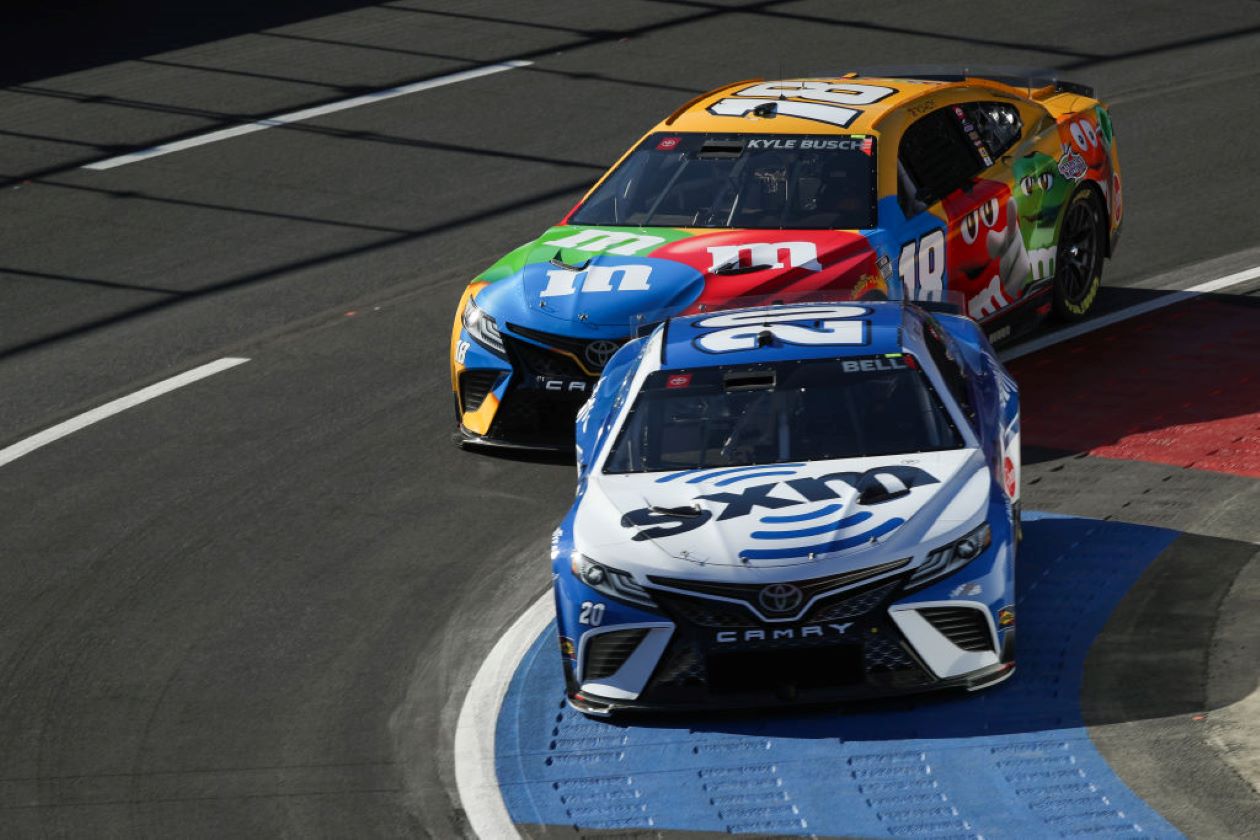 Bell enters Speedweeks on Feb. 15 as a series underdog who remains overshadowed in his garage by the looming presence of Busch, Hamlin, and Truex.
Busch, a two-time drivers' champion, has amassed 59 premier series wins, most among active drivers.
Hamlin, a three-time Daytona 500 champion, has collected 46 wins and placed second to series champ Jimmie Johnson in 2010.
Truex, the 2017 series champ, has 31 career checkered flags.
In all, that's three series titleholders and 136 wins.
Bell compiled 16 top 10s in his first full ride with JGR, but it was the way he finished the last season and the extra work he put in this offseason that could make JGR's fourth driver a serious championship contender during 2022.
"My team is feeling confident," Bell said via press release. "I can't wait to (kick off) the season."
Like Kyle Larson, Bell utilizes off-season dirt-track racing to stay sharp
After being eliminated from the 2021 Cup playoffs, Bell, 27, turned in five top-10 finishes over the final six outings.
Last month, he participated in the Chili Bowl Nationals in Tulsa, Oklahoma. Bell, along with other Cup drivers, like Kyle Larson, believes the week-long dirt-track racing in midget cars helps sharpen their off-season driving skills.
A regular at the top midget national race, Bell captured his eighth preliminary A Feature victory over the past nine years on the quarter-mile track.
Bell secured an eighth-place finish during the Clash at the Coliseum on Feb. 6. He qualified for the high-profile exhibition by placing third in a 25-lap qualifier, behind Heat 3 winner Justin Haley and runner-up William Byron.
Bell raced similar to his veteran garage-mates during the qualifier. He ran smart but hard when given an opportunity.
Just like a serious NASCAR contender.
Bell enters '22 Speedweeks with something to prove
Quick, name Joe Gibbs Racing's fourth driver.
At the beginning of the season, it's Bell.
Could he push a veteran or two down a peg by the end?
Not likely. Not yet, but if Bell continues his late-season surge and learns to compete with more consistency, he could become a darkhorse playoff contender.
He has proven he can race on road courses and short tracks. On the Xfinity and Truck series, he proved he could win and compete for a drivers' championship. Bell secured his first Cup victory in his second JGR start, but midseason inconsistencies prevented him from fully escaping his anonymity.
Now it's time to make a more prominent name for himself.
Like Sportscasting on Facebook. Follow us on Twitter @sportscasting19.
RELATED: Aric Almirola, Ty Dillon, and Daniel Suarez Among NASCAR's Most Unlikely Drivers Who Could Actually Win the Daytona 500