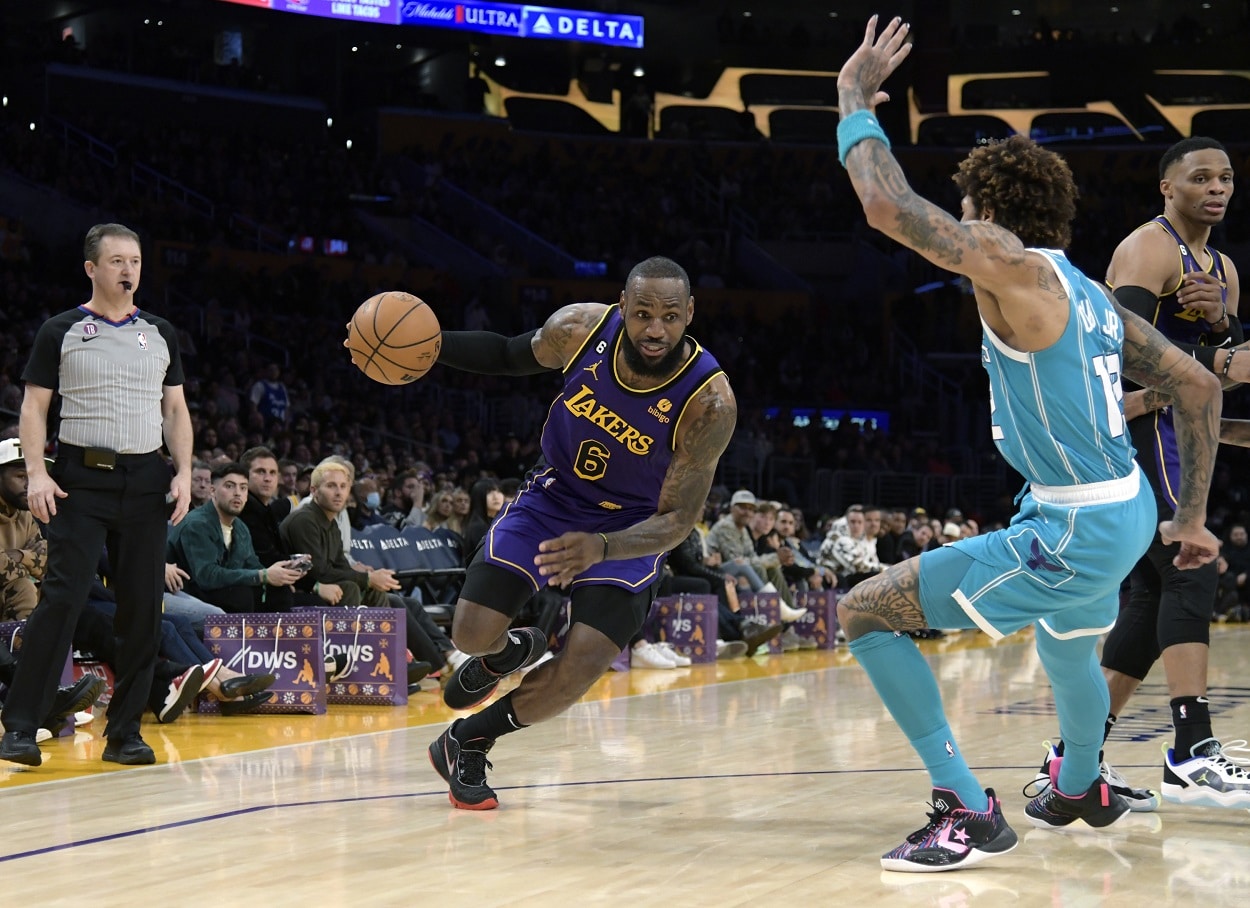 How Close Is LeBron James to Kareem Abdul-Jabbar's All-Time NBA Scoring Record Following the Lakers' Loss to the Hornets?
A look at where LeBron James stands in his pursuit of Kareem Abdul-Jabbar's scoring record following the Lakers' loss to Charlotte.
Down 16 points to the Charlotte Hornets in the second half on Friday night, LeBron James nearly led the Los Angeles Lakers to a comeback victory, scoring 18 fourth-quarter points.
But the comeback ultimately fell short as Gordon Hayward broke a 130-130 tie with 6.3 seconds remaining, getting a layup on a goaltending call against James. The Lakers went for the win, but Dennis Schroder missed a go-ahead three-pointer on the ensuing possession, and the Hornets iced the game with a pair of free throws to take a 134-130 victory.
With Anthony Davis on the bench for the foreseeable future with a stress injury to his right foot, James made 15 of 23 shots from the floor en route to a game-high 34 points and also added eight assists. Darvin Ham got just 43 combined points from his other four starters but got 37 from Austin Reaves (20) and Russell Westbrook (17) off the bench in the loss.
P.J. Washington led the Hornets with 24 points, while LaMelo Ball and Terry Rozier each kicked in 23.
How close is LeBron James to Kareem Abdul-Jabbar's scoring record after the Lakers' loss to the Hornets?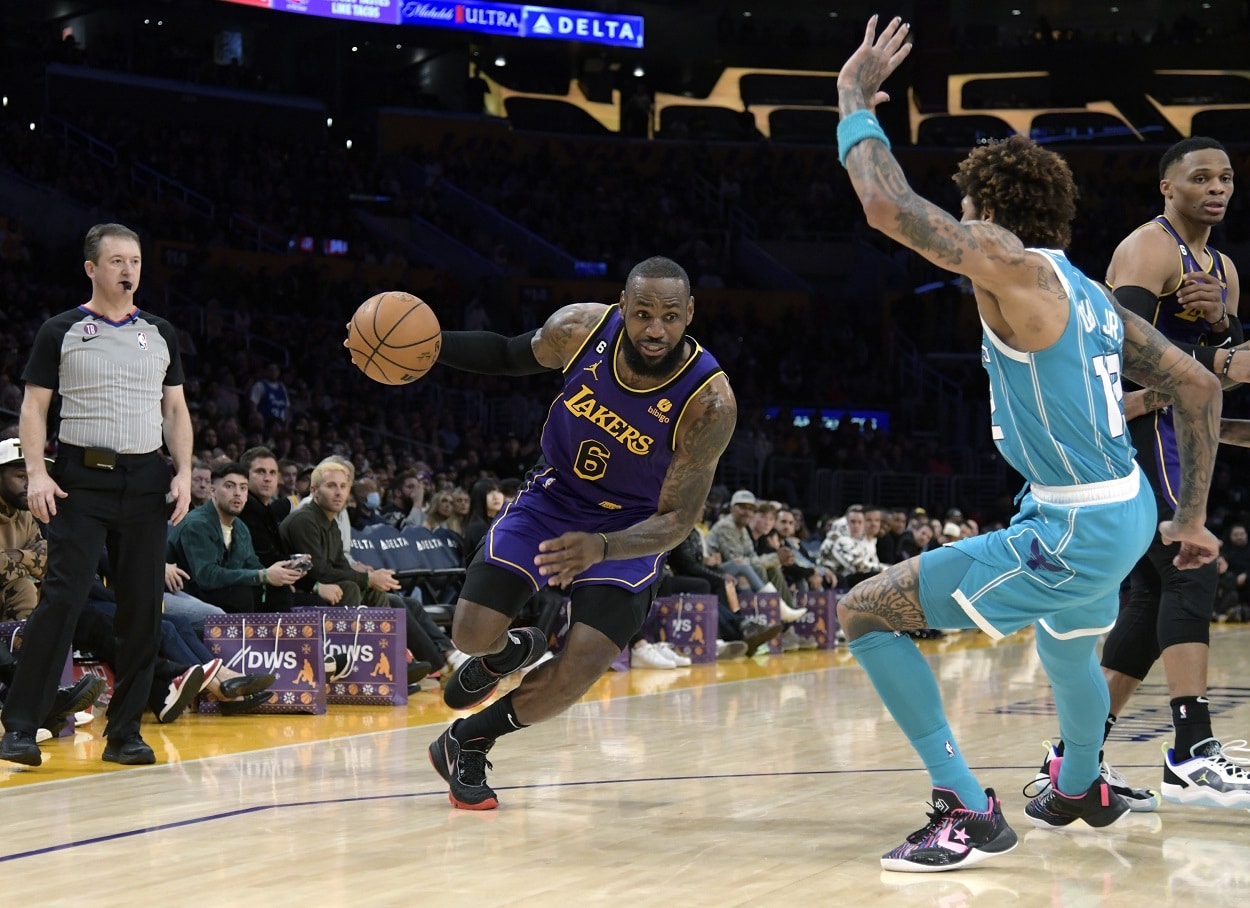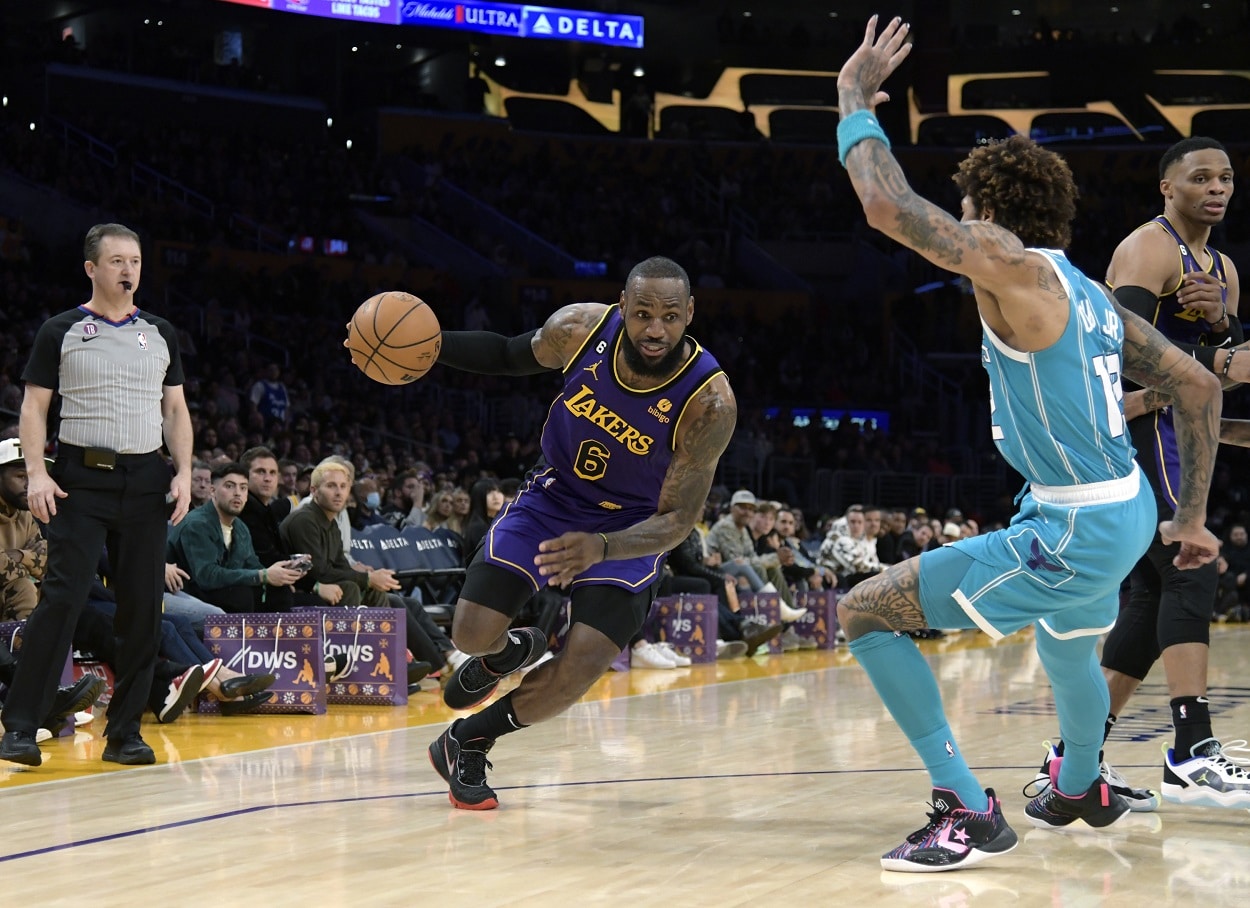 With his 34-point effort on Friday night, LeBron James now has 37,720 regular-season points for his career, putting him just 667 behind Kareem Abdul-Jabbar's all-time NBA record of 38,387.
Assuming LeBron stays healthy and maintains his season scoring average of 27.4 points per game moving forward, he'll pass Kareem on Saturday, February 11, when the Lakers visit the Golden State Warriors.