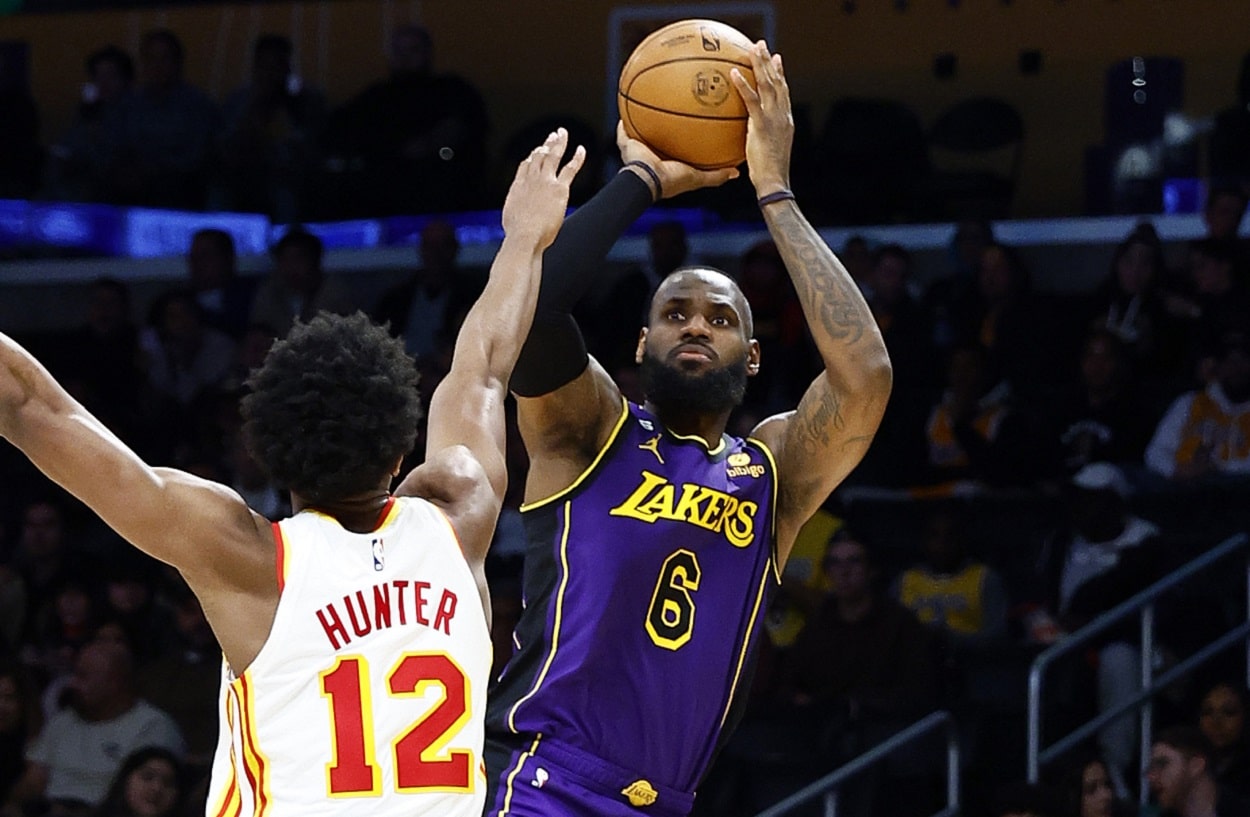 How Close Is LeBron James to Kareem Abdul-Jabbar's All-Time NBA Scoring Record Following the Lakers' Win Over the Hawks?
A look at where LeBron James stands in his pursuit of Kareem Abdul-Jabbar's scoring record following the Lakers' win over Atlanta.
After sitting out the Los Angeles Lakers' victory over the Miami Heat on Wednesday with an illness, LeBron James returned to the lineup on Friday night and helped his team to a 130-114 win over the Atlanta Hawks.
In helping the Purple and Gold secure their first four-game winning streak in nearly a year, James hit 10 of 19 shots from the floor — his 12th straight game of shooting at least 50% — and four of six from the foul line for a team-high 25 points. He also added 10 assists and seven rebounds.
Wednesday night's hero, Dennis Schroder, kicked in 21 points, while Thomas Bryant continued his solid play with 19 points and 13 boards. And in 31 minutes off the bench, Russell Westbrook fell just one dime shy of a triple-double with 18 points, 11 rebounds, and nine assists.
Trae Young led the way for the Hawks with 32 points and nine assists.
How close is LeBron James to Kareem Abdul-Jabbar's scoring record after the Lakers' win over the Hawks?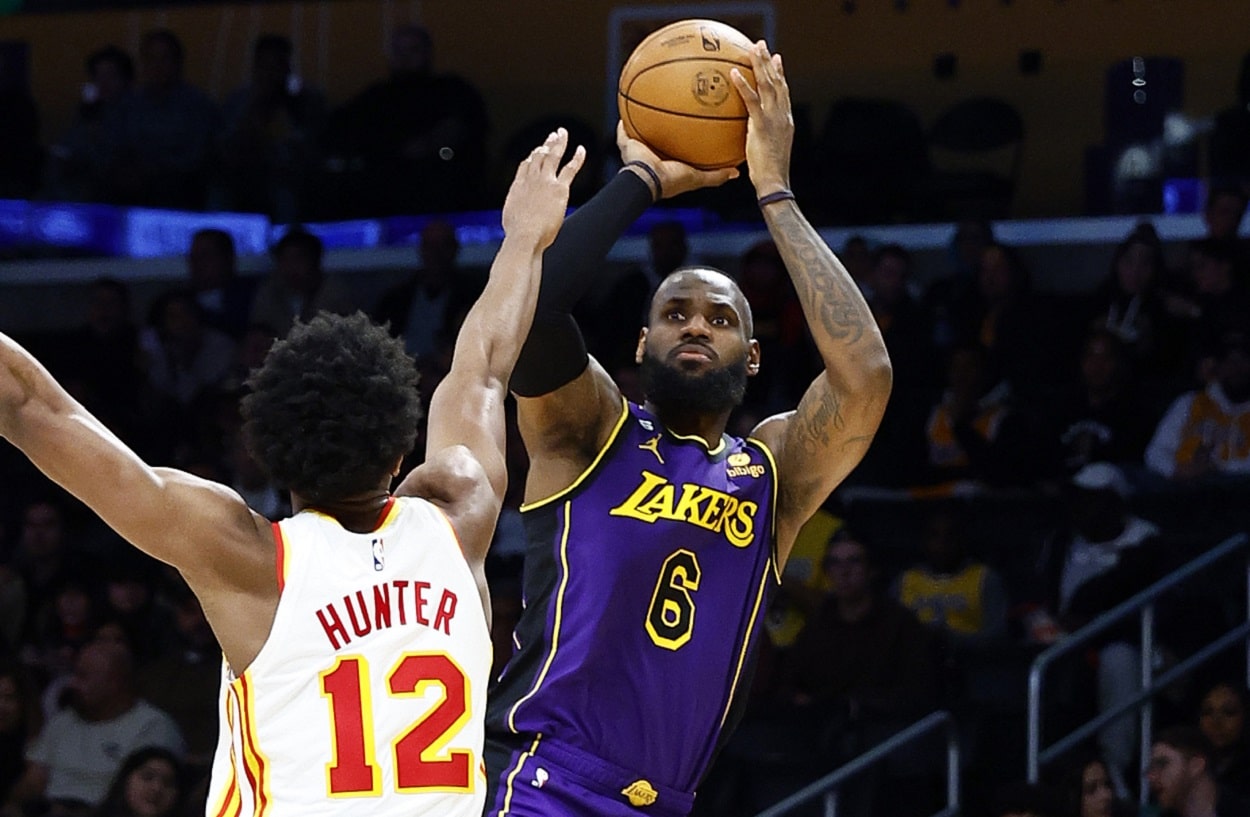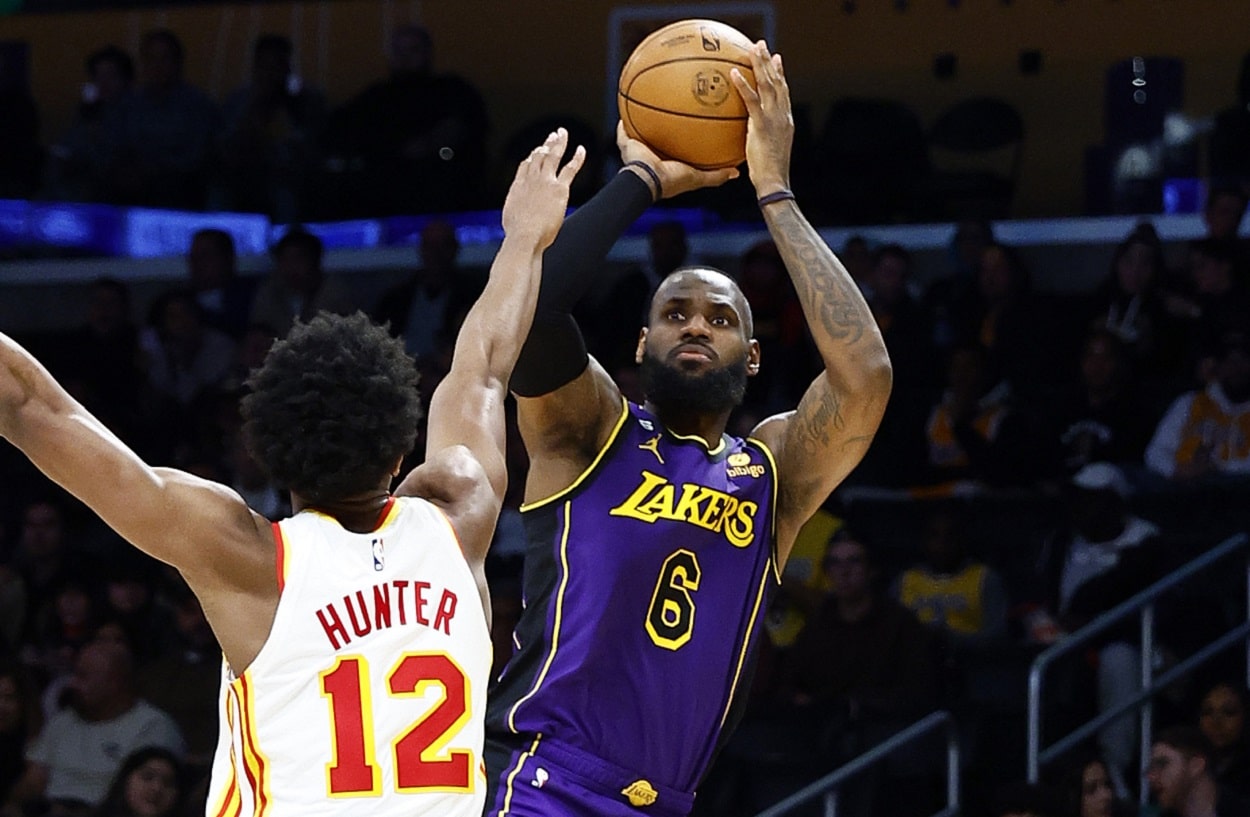 With his 25-point effort on Friday night, LeBron James now has 37,928 regular-season points for his career, putting him just 459 behind Kareem Abdul-Jabbar's all-time NBA record of 38,387.
If James stays healthy and maintains his season scoring average of 28.9 points per game moving forward, he'll pass Kareem on Tuesday, February 7, when LA hosts the Oklahoma City Thunder.