How DeAndre Jordan Changed NBA Free Agency Forever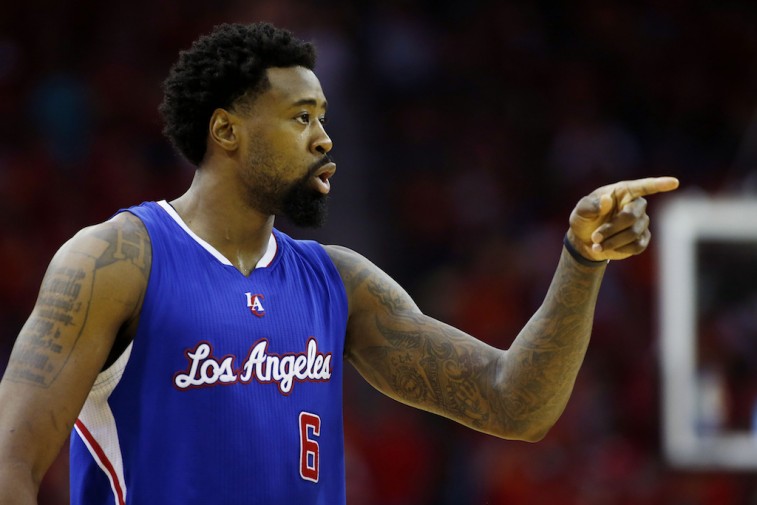 During an interview with Bleacher Report Radio, Nicole Zaloumis and Ric Bucher asked Los Clippers shooting guard J.J. Redick how he would grade the team's offseason. The former Duke standout made it perfectly clear where he stood on the matter; specifically with regard to center DeAndre Jordan's decision to migrate south to the Dallas Mavericks.
"F. Is there an F-minus? Listen, we had one priority this summer, and that was to re-sign DJ, and we missed out on that. Barring some miracle, the makeup of our team is completely different now. So he was a huge part of what we did and missing out and having him leave for Dallas gives us a failing grade."
While this might sound like a gross exaggeration, Redick was actually right on the money. Jordan is a rebounding machine (15.0 boards per game in 2014-15), an offensively efficient monster (71% from the field in 2014-15), and a game-changing defensive presence (2014-15 NBA All-Defensive First Team). Without him on the roster, the Los Angeles Clippers became infinitely more inferior and pretty much lost their status as championship contenders. Fortunately for Redick and the rest of Clipper Nation, they won't have to experience such a dramatic fall from grace.
Despite initially agreeing to sign a max deal with the Mavs, Jordan later backed out. Instead he has decided to re-up with the Los Angeles Clippers on a four-year max contract worth an estimated $88 million. And just like that, the National Basketball Association and the free agency period as we know it, had officially been turned on its head.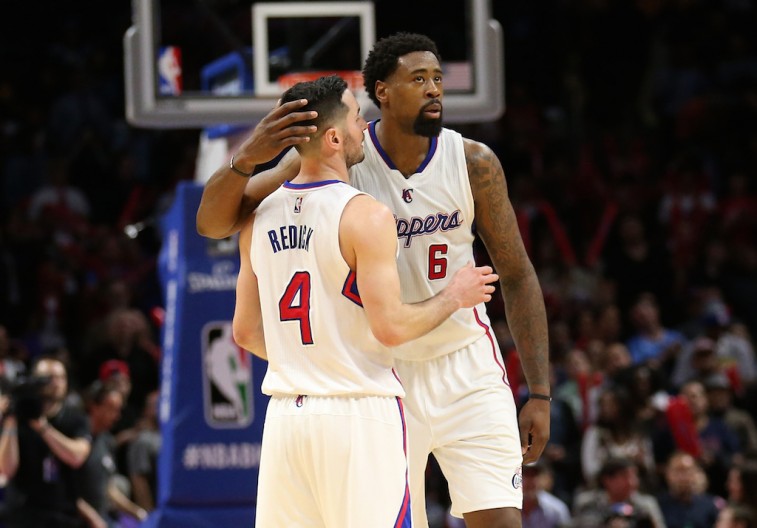 Under league rules, players and teams are allowed to come to verbal agreements starting July 1. However, the two sides cannot actually put pen to paper until the NBA moratorium ends — a designated period of time that allows the league to set the salary cap and luxury-tax figures for the upcoming season. This isn't the first time in NBA history that a player reneged on a verbal commitment. Yet, never before has a situation become so public.
Once word got out that Jordan was having second thoughts about joining the Dallas Mavericks, all hell broke loose in a way that no one could've ever predicted: An Emjoi war. Both members of the Clippers and Mavericks made their intentions known through text symbols that they were coming to convince the All-NBA center to pick their team. In reality, the Dallas Mavericks shouldn't have even bothered. After all, according to a source, it was Jordan who initiated the change of heart a few days ago. "He reached out to us and said, 'I changed my mind.' There was no convincing here," the source said. And so began one of the strangest days in NBA free agency history.
The Los Angeles Clippers' contingent — Doc Rivers, (owner) Steve Ballmer, Chris Paul, Blake Griffin, J.J. Redick, Paul Pierece — booked it to Houston, had a heart to heart with Jordan, and, ultimately, salvaged a free agency that was heading toward the gutter. To make matters even more weirder, the Clippers boarded themselves inside Jordan's home until 12:01 a.m. — when the moratorium was lifted — and the center could officially sign the contract. No members of the Mavericks organization were permitted in the house, they never got another meeting, and were totally iced out.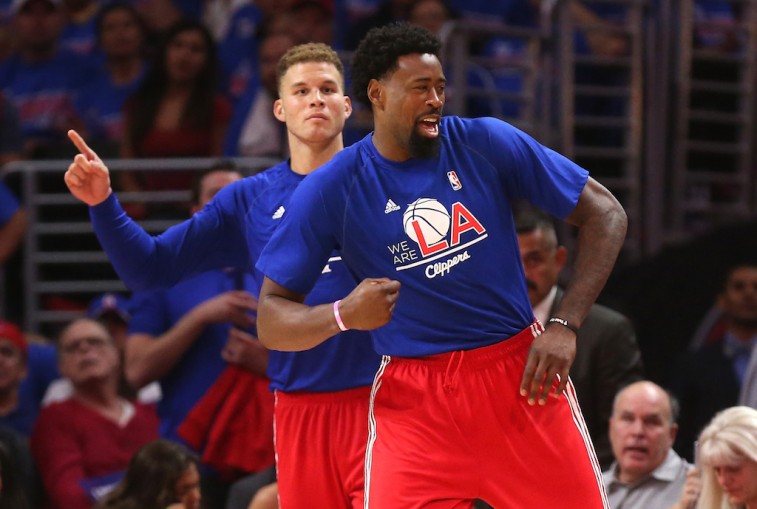 An unwritten rule in the NBA is that once a player agrees to sign with another club, his original team is supposed to back off, respect the decision, and move on. In the case of DeAndre Jordan, the exact opposite happened. Once he reached out to Griffin and coach Doc Rivers, they pounced at the opportunity to bring their imposing big man back to Los Angeles. Some will say you can't blame the Clippers. After all, they only followed up after Jordan made it clear that he was having second thoughts. However, this whole situation calls the whole moratorium period into question.
What's the point of having it at all if a player is essentially given a week to change their mind? That, in a sense, is the biggest take away from this whole debacle. And that's what the National Basketball Association will have to figure out next. We wonder if the league can come to a solution using emojis. Wouldn't that be a perfect ending to the story?
All statistics are courtesy of Basketball-Reference.com and ESPN.go.com.