How Did John Madden Get Linked to the EA Sports Video Game?
John Madden. Everybody knows the name. The legendary broadcaster, NFL coach, and face of the EA Sports video games is a famous figure wherever you go.
His resume speaks for itself, and now he even has a FOX documentary coming out on Christmas Day entitled "All Madden," in one of the most anticipated releases in quite some time.
As the All Madden documentary is released, we ask ourselves: How did John Madden end up being linked to the EA Sports video game?
Inside the details of John Madden's documentary
The release of the documentary will be massive. Andy Reid and Bill Belichick are just a couple of storied NFL coaches to grace the film, and one can only imagine how powerful this will be.
There will be a lot to unpack in this, from Madden's legendary coaching career to his broadcast career and much, much more.
Of course, Madden is part of the EA Sports video game that has sold over 250 million copies in its existence, and it doesn't hurt to ask how he came to be tied to that video game.
Well, the answer might surprise you.
John Madden became the face of the video game by somewhat of an accident
That's right. Madden accidentally became the face of the video game, believe it or not.
In the early 1980s, EA Sports founder Trip Hawkins approached San Francisco 49ers legend Joe Montana about being the face of the game.
However, according to Marsha Green of NBC Sports, Montana already had an agreement with Atari. Then, they decided to pivot to Madden — and the rest is history.
Although skeptical at first, he worked tirelessly with the partners to produce a one-of-a-kind video game, and the first edition dropped in 1988.
More than 30 years later, Madden has become the face of the game and continues to reap the benefits. Perhaps Montana regrets the decision to roll with Atari instead of the video game.
It worked marvelously for the former Oakland Raiders head coach, who has accrued quite a bit of cash since becoming the face of the game.
The famous EA Sports video games have become the staple of the NFL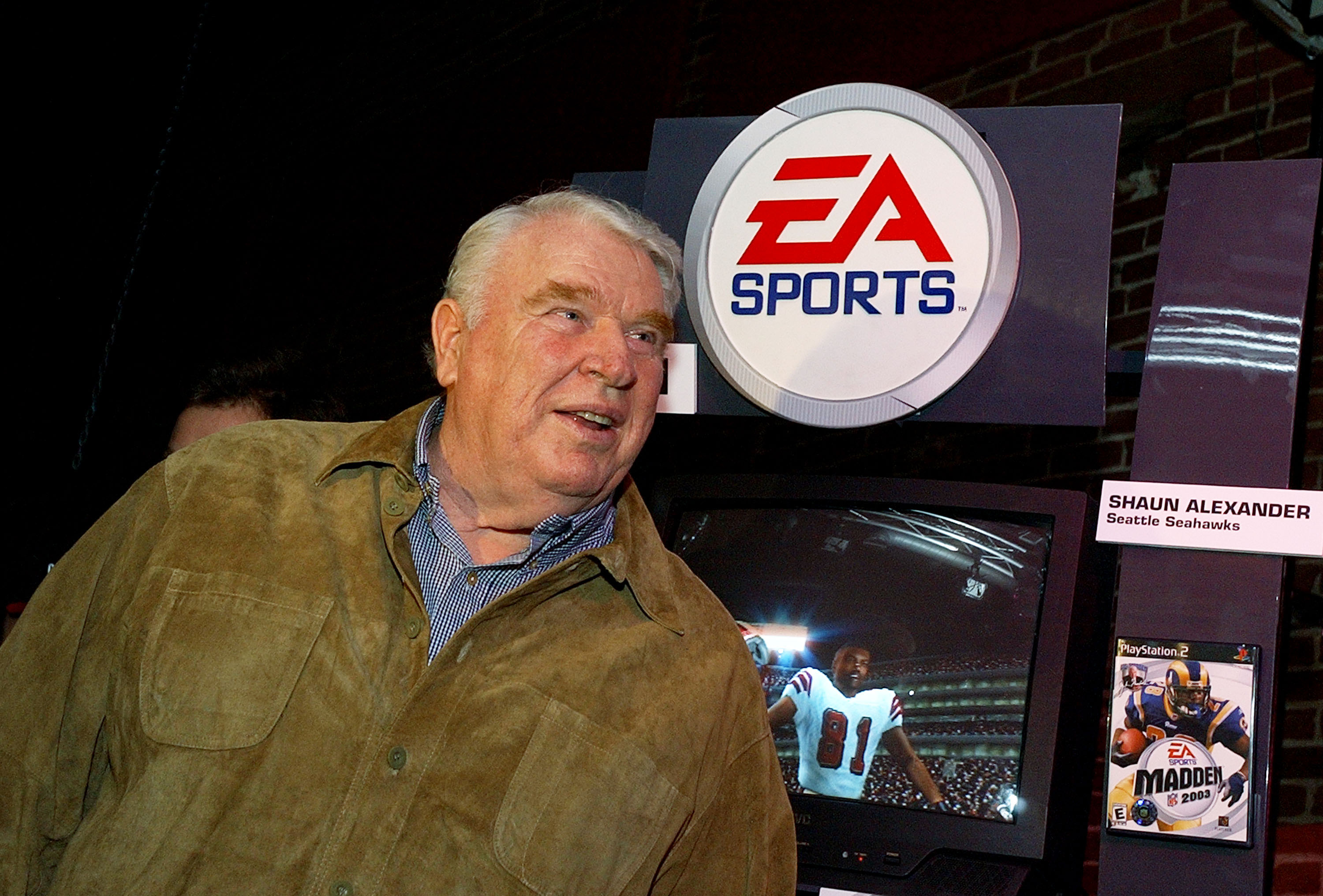 No other video game has the right to use the names of the NFL teams and players except for Madden. Back in 2005, he inked an eye-popping $150-million deal to use his name on the games, and his bank account continues to grow — even at the age of 85.
The game averages $1.5 billion annually in sales, which is an outrageous amount.
From Hall of Fame coach to legendary commentator to the face of the video game, Madden's career has been a stellar one, and his legacy will live on forever in some form or another.
On Christmas Day, sit back and enjoy the All Madden documentary.