How Would Richard Petty and 2 Other Old-School, Short-Track Aces Fare During the Clash at the Coliseum?
Superspeedways test NASCAR's drivers' mettle. Short-track racing challenges the drivers' nerves. After an event at tracks less than a mile long, those nerves are generally frayed or wholly destroyed from the constant hit and runs. 
NASCAR invested more than $1 million to create a quarter-mile track at the Los Angeles Memorial Coliseum, prepping for an inaugural showcase event on Feb. 6.  
The industry is taking short-track racing to the extreme with the Clash at the Coliseum. It may be a different experience for most modern participants, but three old-school pilots, Richard Petty, Darrell Waltrip, and David Pearson, would feel right at home with the close-quarter racing.
Richard Petty, 128 NASCAR premier series short-track wins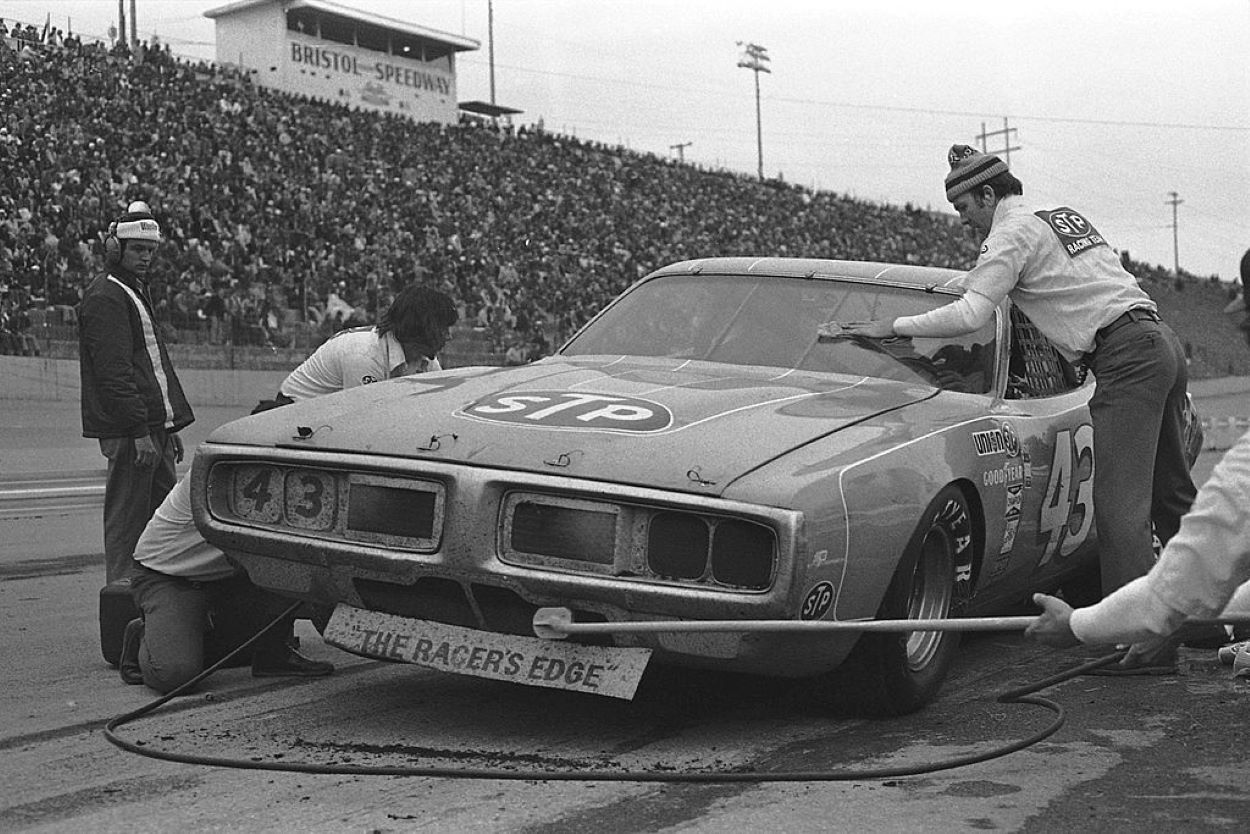 During race week, "The King" would be chomping at the bit to get into the fight. What a perfect setup it would have been for NASCAR's all-time victory leader.
Short, tight racing will force drivers to make risky maneuvers to gain position and avoid going down a lap, which will happen to several drivers. It's unlikely Petty would have missed a move to fall out of the lead pack.
Of his 200 career wins, Petty drove under 128 short-track checkered flags. At .526-mile Martinsville Speedway and the .625-mile North Wilkesboro Speedway, Petty earned 15 wins. At .75-mile Richmond International Raceway, he added 12 more trophies.
In 552 career short-track outings, Petty's average finish was 8.13. He placed in the top five 321 times.
All the Hollywood glitz and glamour surrounding the Clash at the Coliseum would not shine too brightly for Petty.
If he were in his prime and climbed behind the wheel, he would feel right at home, even though he'd be in California.
Prediction: In a last-lap battle with Kyle Larson and Kyle Busch, Petty brushes Busch to the side and taps Larson out of his way for another dramatic short-track win.
Darrell Waltrip, 47 
Imagine Waltrip, a three-time Winston Cup series champion, driving a Next Gen car at the LA Coliseum. That would be something. If he handled the Clash track like the .596-mile Nashville Fairgrounds Speedway, he would challenge short-track aces like Petty and Busch for the checkered flag.  
A two-time NASCAR Late Model Sportsman champion at Nashville (1970 and '73), Waltrip has been a member of the speedway's hall of fame since 2002. It's the site where he learned to dominate his era of short-track racing. Waltrip, a NASCAR Hall of Fame member, had one struggle throughout his career. He had 175 DNFs. 
In 225 career starts at smaller venues, Waltrip collected 47 wins, 113 top-five finishes, and 141 top-10s. His average finish was 10.33. Of his 60 career pole positions, 35 top qualifying runs came on short tracks. 
Prediction: Waltrip again would start on the pole and run with the leaders, but late in the race, Next Gen car trouble would force him over the wall.
David Pearson, 47 
Pearson is known for his speedway success, capturing 10 races at 1.366-mile Darlington Raceway and nine at the two-mile Michigan International Speedway.
Inducted into the NASCAR Hall of Fame in 2011, Pearson finished with 105 career wins in 574 Cup starts. His work on short tracks was under-rated, claiming 47 wins and 132 top-five finishes in 219 outings. His average finish was 7.92. In 64 starts at two-mile intermediate tracks, his average finish was 13.33. 
For Pearson, he was an all-or-nothing driver. Nearly 36% of his outings ended with DNFs.
Prediction: Pearson begins strong and struggles to handle the new Next Gen car. His machine would get mauled in a mid-race collision.
Like Sportscasting on Facebook. Follow us on Twitter @sportscasting19. 
RELATED: Why Kyle Larson, NASCAR Should Expect Clash at the Coliseum 'Carnage'