How Did the Red Sox Use an Apple Watch to Steal Signs?
The Boston Red Sox, currently first place in their division, used an Apple Watch to steal signs from opponents' catchers, including on the second place New York Yankees and other teams, according to a Major League Baseball investigation.
The Yankees alleged the Red Sox personnel were using an Apple Watch to create videos of them performing hand signals, analyzing the signals through replaying the videos, and then alerting their players as to which signs meant what.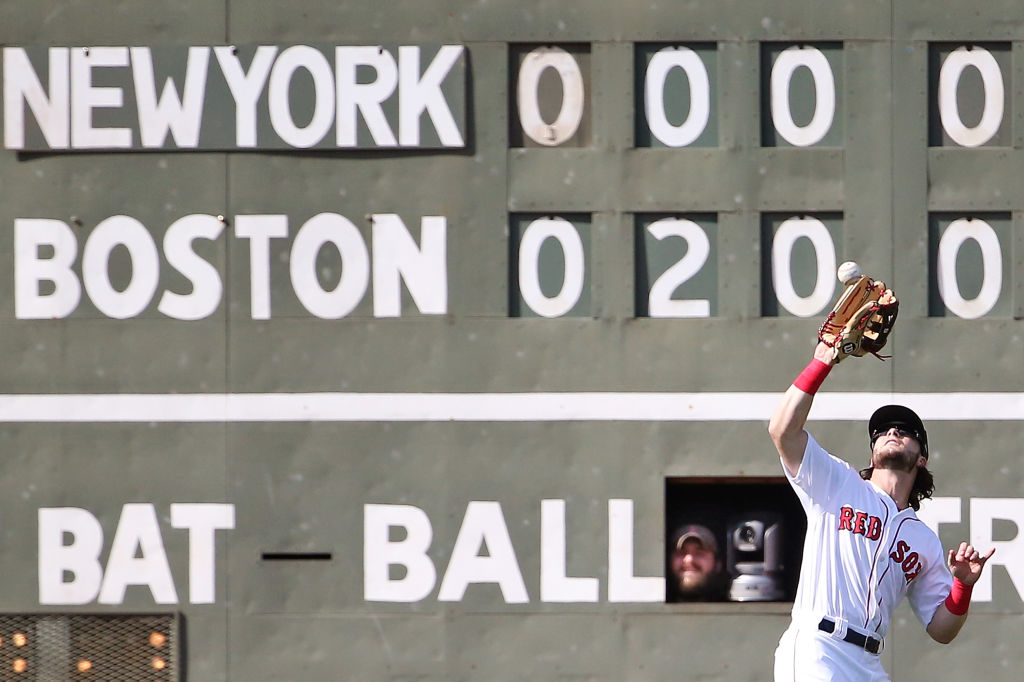 The MLB's inquiry began around two weeks ago after Yankees General Manager Brian Cashman filed a complaint which included a video of the Red Sox dugout during a series in Boston in August. Shown in the video was a member of the Red Sox training staff looking at his Apple Watch and then passing a message to players. This led the Yankees to believe the Red Sox were using the information to know the type of pitch that was going to be thrown, reported the New York Times.
Baseball commissioner Rob Manfred confirmed Tuesday that the Red Sox used technology from the dugout to steal opponents' signs and relay them to team players during games. The investigation is still ongoing but should be completed before the end of the regular season, he said.
The MLB does not have a policy against stealing signs in general, but the use of the electronic device in the dugout is prohibited, Manfred said. "We actually do not have a rule against sign-stealing. It has been a part of the game for a very, very long time. To the extent that there was a violation of the rule here, it was a violation … that involved the use of electronic equipment … we don't want to escalate attempts to figure out what a pitcher is going to throw by introducing electronics into that mix."
After viewing the video, Manfred's office questioned the Red Sox, and the team admitted their trainers had received signals from personnel replaying videos and relayed the information to players, and that the operation had been in place for several weeks or more, reported the New York Times.
The two teams played a series Aug. 18-20, 2017, in which the Red Sox won two of the three games. The Yankees are close on the heels of the Red Sox for first place in the American League East division. The two teams faced off more recently, Aug. 31-Sept. 3, with the Yankees winning three of the four games.