How Did Stacy Compton Initially Impress NASCAR Icons Jeff Gordon and Rusty Wallace?
Stacy Compton, husband, father, body shop owner, real estate agent, and wannabe NASCAR national series driver, gambled everything he had for one shot.
Compton mortgaged his family home and several properties to bundle enough money together to field a machine for the 1996 Goody's Headache Powder 500 at Martinsville Speedway.
Did he make a good bet?
Stacy Compton took a big financial risk for a chance at NASCAR dream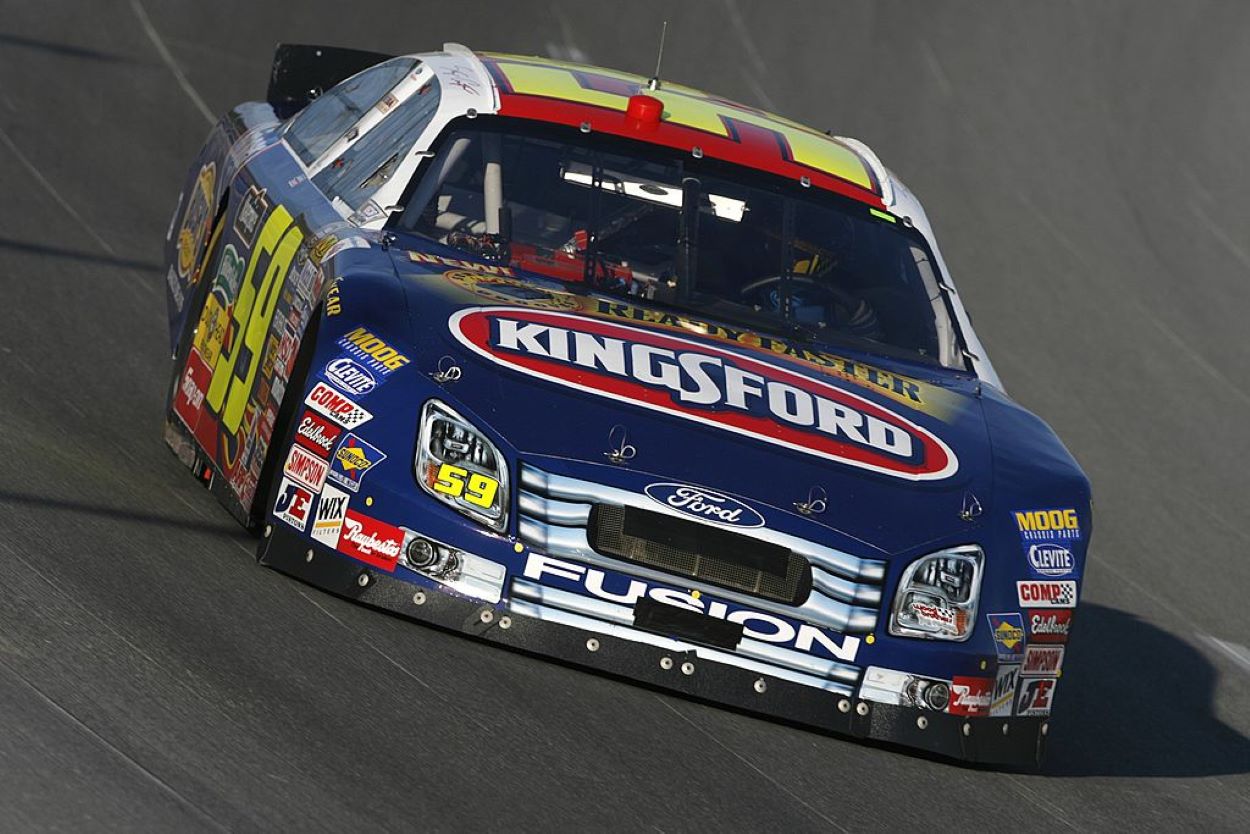 Growing up in Hurt, Virginia, Compton started racing go-karts as a youth, like so many other aspiring stock car pilots. He had talent but never enough financial backing. In his early 20s, as he was building a life with his young family, Compton's NASCAR aspirations appeared to be just dreams. 
Then he took the chance of his life. 
A big chance. Compton had never experienced machines with such high horsepower. He had never executed a professional pit stop.  
Compton proved he was not out of his league despite all the shortcomings. 
The gamble paid off. He didn't lose the family home or file for bankruptcy. 
Along the way, he impressed some of the stars of the day.  
But how did he accomplish such a feat?
Compton impressed future NASCAR premier series icons Jeff Gordon and Rusty Wallace 
Piloting a Dean Monroe-owned No. 46 Chevrolet, Compton showed up at Martinsville, found his place in the garage, prepared, and promptly qualified ninth. Out of nowhere. 
Rusty Wallace, who went on to win the Sunday showcase, walked up to Compton after qualifying and introduced himself. According to NASCAR.com, he told the 29-year-old rookie he should appreciate what he just accomplished but said, "You don't have a clue what you just did."   
Compton didn't appear to drive like a wide-eyed, debt-burdened rookie. 
For much of the race's first half, Compton challenged to crack the top 10, but brake issues ended his effort after 353 laps. 
A short time after his Martinsville appearance, Compton ran into Jeff Gordon in the garage area at Charlotte Motor Speedway. He had placed third at Martinsville. The defending Winston Cup champion told him his performance was "pretty impressive." 
Gordon offered him help, "if you need anything," but as it turned out, Compton had everything he needed. Based in part on his Martinsville performance, Compton landed a full-time ride on the now-Camping World Truck Series. He earned two career Truck wins and placed a career-best fourth in the 1999 drivers' standings.
Compton gives back to community by promoting motorsports to Southern youth  
Compton was just getting started.
Team owner Harry Melling tabbed Compton to drive his Winston Cup entry in 2000. When initially introduced to the idea of driving full-time on the Winston Cup circuit, Compton only had one reply: 
"Heck, yeah." 
After running on the three national series over the next seven seasons, Compton purchased the assets of Wyler Racing in 2006, relocated the operations to Mooresville, North Carolina, and rebranded the team to Turn One Racing. Along with fielding cars on the premier and Truck series, the team also promoted motorsports to young Southern drivers.
As it turned out, Compton made a good bet.
Like Sportscasting on Facebook. Follow us on Twitter @sportscasting19.