How Do NBA Players Get Paid?
What sports league has the most lucrative minimum contracts? Well, the MLB is famous for eye-popping contracts, with the annual minimum contract just a shade over $500,000. The NHL pays a similar amount, and the NFL is slightly lower at $450,000. However, the NBA pays nearly $1 million to every player annually.
With the potential to earn massive piles of money — and the potential to throw it all away — how do NBA players actually get paid?
The NBA salary process
The process of actually paying NBA players is somewhat unclear. A recent Reddit thread provided half a dozen suggestions of various seriousness, but it appears that none of them were confident. To find out the real answer, we looked at the NBA's Collective Bargaining Agreement (CBA) from 2017.
According to the CBA, players receive paychecks on the first and 15th of each month. The CBA lists the process of factoring in advances, bonuses, escrow, and more, but it doesn't specifically outline if they're physical checks or direct deposits.
During both his podcast and Grantland Videos, former NBA player Jalen Rose has remarked that players receive direct deposits. And author Gerry Allen Lancaster refers to direct deposit in his book, NBA Blues: The Dark Side of a Dream.
Notable NBA paychecks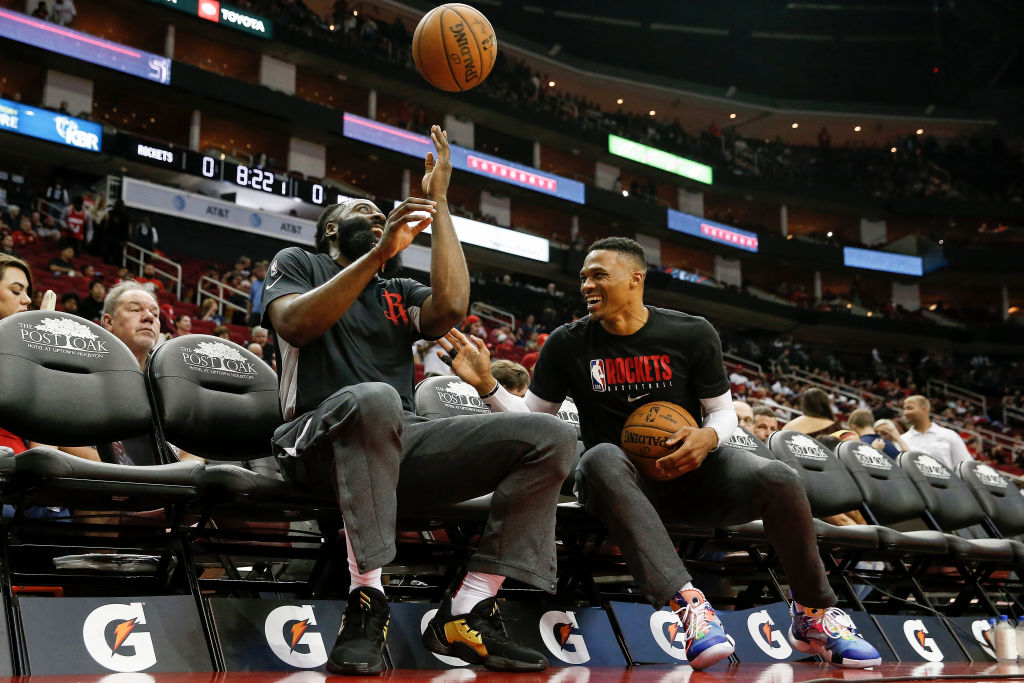 As convenient as a direct deposit is for both players and teams, it legally can't be required of players in all states. Including California and New York, 21 states require "employees" (players) to agree to receive their salary via direct deposit.
It's logical that players making millions of dollars would have bank accounts ready to receive payments. However, stories of financial irresponsibility in the NBA abound, It's completely possible that players cash checks as soon as they get them.
The CBA also outlines the procedure for advances on checks. Currently, the NBA allows advances of up to 80% of a player's salary to be delivered as early as November 1. A great example involves Kobe Bryant. In 2013, the Lakers legend turned heads when he received a check for 80% of his salary: $24.3 million.
NBA guidelines allow for massive individual checks when a player has earned a high enough salary. However, in addition to the 80% guaranteed salary limit, there's also a 50% limit on base salary. This prevents players who earn significantly less from spending it all at once.
Money-savvy NBA players
Over the last few decades, more players have made headlines for wise financial decisions rather than foolish ones. Trae Young tracks his spending and prefers fast food to fancy restaurants.
Klay Thompson still reflects on his rookie mistakes, using them to motivate his financial habits. Even Gilbert Arenas was forced to live "like a college student," doing his best to avoid debt as he finished an early contract.
Since 1986, the NBA has had a Rookie Transition Program. It encourages new players to spend their money mindfully. The amount of money rookies make feels astronomical to most people.
Much like the huge percentage of lottery winners who go broke, NBA players are equally at risk. The difference with NBA players is that they're restricted to getting paychecks every two weeks. Even players who stay in the league and keep getting paid can blow their entire salary if they have their heart set on it.
Find more updates from Sportscasting on our Facebook page.