How Does Another Copa America Loss Impact Lionel Messi's Legacy?
Lionel Messi is without question one of the best players in the world today and one of the greatest soccer players of all time. Messi is one of the richest soccer players in the world and is known for his remarkable play-making and goal-scoring ability.
Unfortunately for Messi, the superstar is also known for something else; his inability to succeed on the international level with Argentina. Tuesday's 2-0 defeat against Brazil in the semi-final of the Copa America was just another letdown on a long list of international failures for the Barcelona star. How badly does Messi's lack of success with Argentina tarnish his legacy?
One of the most decorated stars of all time in club play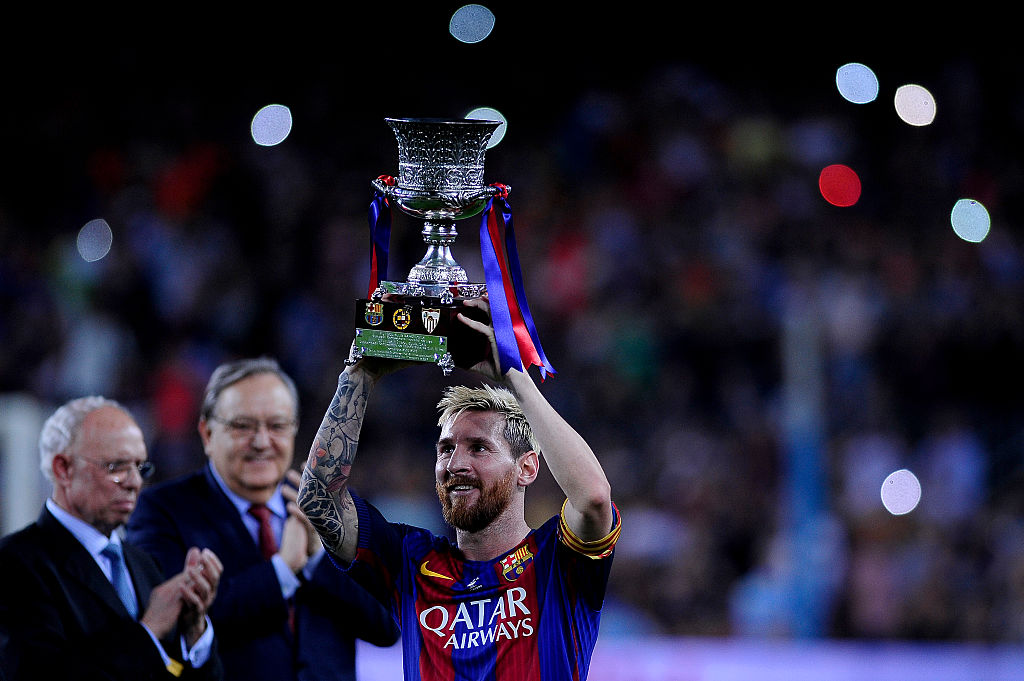 It is almost impossible to do justice to Lionel Messi's accolades in club play with just a few paragraphs. Messi has spent his entire professional career with Barcelona, racking up a staggering 603 goals across 687 appearances for the club that include 419 goals in 452 La Liga matches, 51 goals in 73 Copa del Rey matches and 112 goals in 135 Champions League matches. Those 419 goals in La Liga play are the most ever scored by one player in the league's history, and he also holds the league's all-time record in assists with 169.
The 32-year-old phenom has led Barcelona to ten La Liga championships, six Copas del Rey and four UEFA Champions League titles. In UEFA Champions League play going up against the best clubs in Europe, Lionel Messi holds the all-time record with eight hat tricks. He is also tied for the most FIFA Ballon d'Or trophies (awarded to the best player of the year) of all-time with five and has been Europe's top goal scorer a record six times.
Messi's list of personal and team accomplishments with Barcelona go on, and there doesn't appear to be any end in sight for them either; Barcelona won the La Liga title for the fourth straight season in 2018-19 with Messi finishing as Europe's top club goal scorer for the third straight season with 36 goals.
But with little to show for it on the international level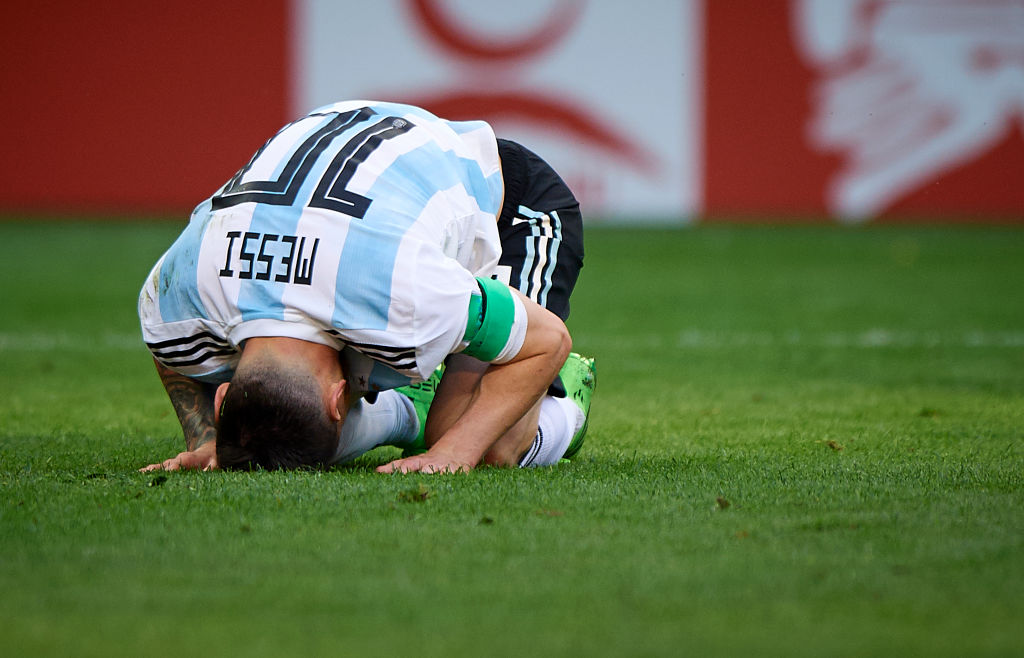 Lionel Messi has scored more goals for Argentina's international team than any other player in history with 68 goals in 135 matches. He also won the FIFA World Cup Golden Ball in 2014 as the most outstanding player in the final and was the top goal scorer in the 2015 Copa America tournament.
But all that matters is winning on the international stage, and Messi has failed to do that with remarkable consistency. Messi won the Golden Ball in a final that Argentina lost 1-0 in extra time to Germany. This was the only time that Argentina ever made it to the World Cup final with Messi, leaving the country's drought without a World Cup win since 1986 intact. In 2018, Argentina barely even escaped the group stage before being eliminated by France in the first game of the knockout stage.
Argentina has felt even more heartbreak in the Copa America. Tuesday's loss to Brazil left Messi cursing the referees and prevented Argentina from advancing into the Copa America final for just the second time since Messi joined the national team in 2005. Argentina lost to Brazil 3-0 in the 2007 final and to Chile in both 2015 and 2016 on penalty kicks after playing to 0-0 draws through regulation and extra time. The country's last Copa America win came in 1993.
A strange case
There is no denying Messi's elite talent and status as one of the best players to ever play the game. But with so many disappointing showings on the international stage, Messi is unable to ascend past Cristiano Ronaldo as the clear choice for best in the world today and past former greats like Pele and Diego Maradona as the greatest of all time.
Argentina will play co-host with Colombia to the Copa America next season as the tournament resets to be played every fourth year on even years starting in 2020. Will Messi finally be able to break through in that one?