NBA Free Agency: How Every Team Could Make a Run at Stephen Curry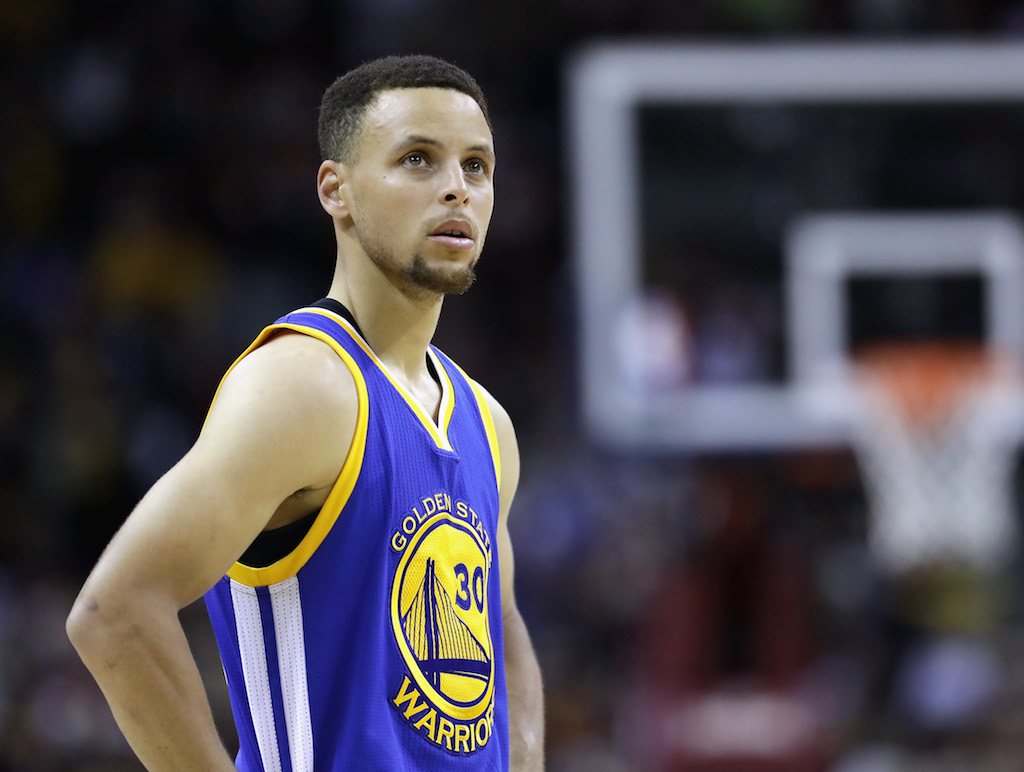 With the salary cap in the NBA ballooning larger and larger and free agents set to hit the market next summer looking for a huge payday, there's a lot to talk about surrounding the changing landscape of the league. And while it seems most likely that he stays put with the Golden State Warriors, no free agent would be more highly sought than reigning MVP Stephen Curry.
Let's assume, for a minute, that Curry had real interest in signing for any team that wanted him in their jersey in 2017–18. Here is why each team would want him, and how they might be able to make it work in relation to salary restraints.
Atlanta Hawks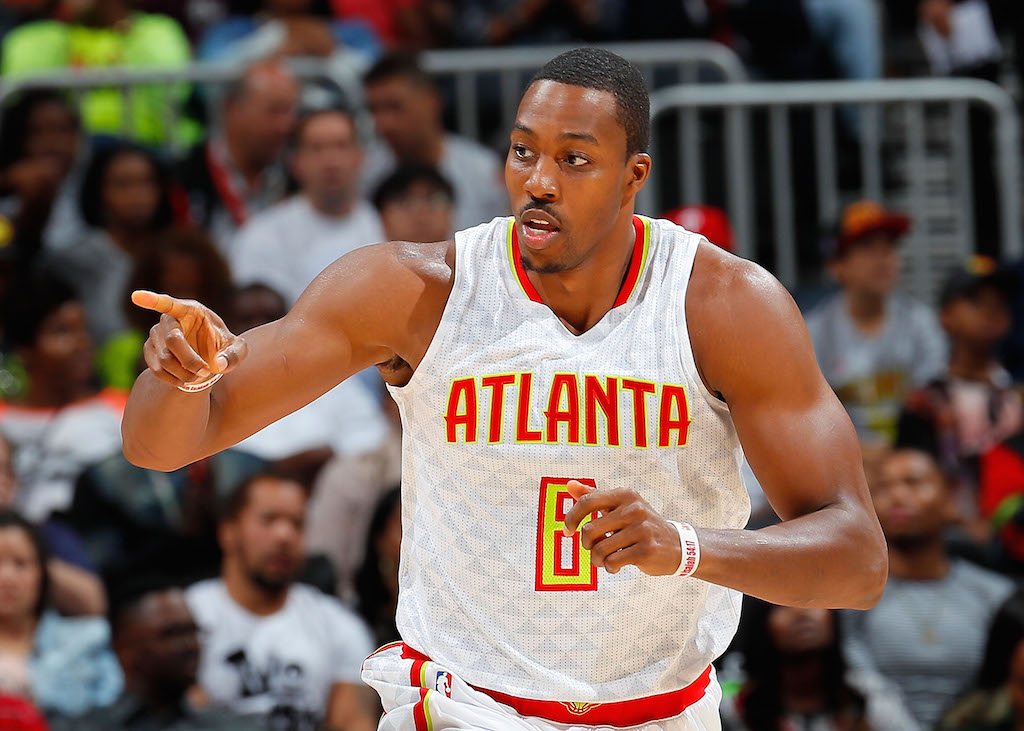 The Atlanta Hawks should be able to clear enough space for Curry, if he would actually want to join forces with Dwight Howard. They'd have to let go of just about everyone who involves a cap hold, which includes Ersan Ilyasova. They also have to hope that Paul Millsap opts out of his contract and finds a new deal elsewhere. This version of the Hawks would feature Curry, Howard, Kent Bazemore, and Dennis Schroder. And they'd instantly challenge the Cavaliers in the East.
Boston Celtics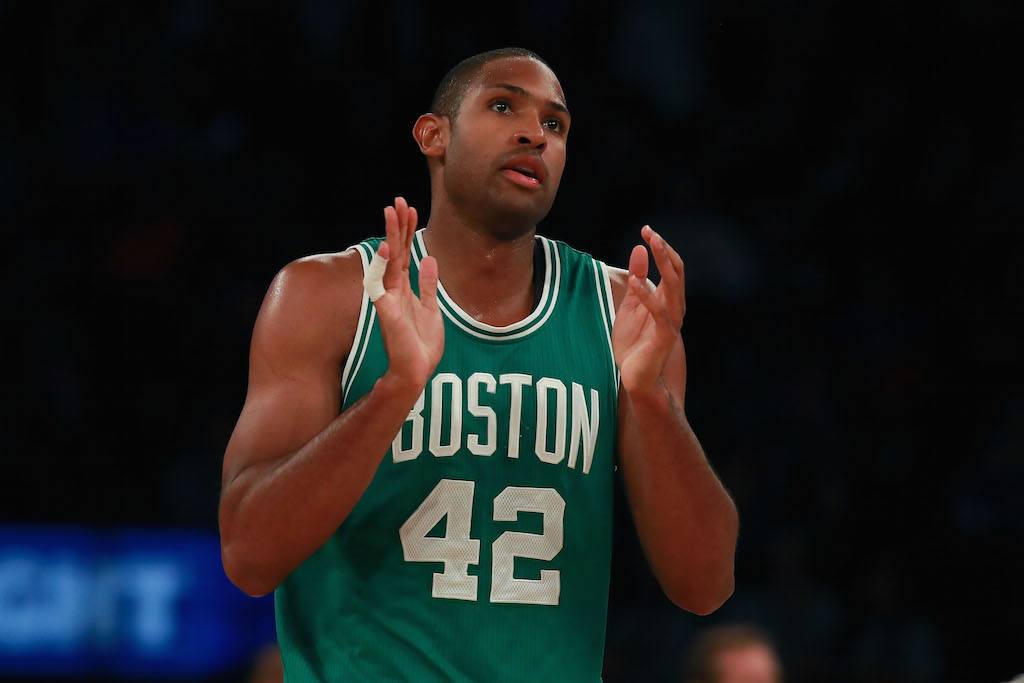 The Boston Celtics might be one of the teams more well-equipped to actually bring Curry in, from a financial standpoint. They'd have to willingly part with their own free agents, for the most part. They might have to move point guard Marcus Smart. But they could have the cash to outright sign Curry this offseason and pair him with Isaiah Thomas, Avery Bradley, and Al Horford. That could make them the best team in the Eastern Conference next year.
Brooklyn Nets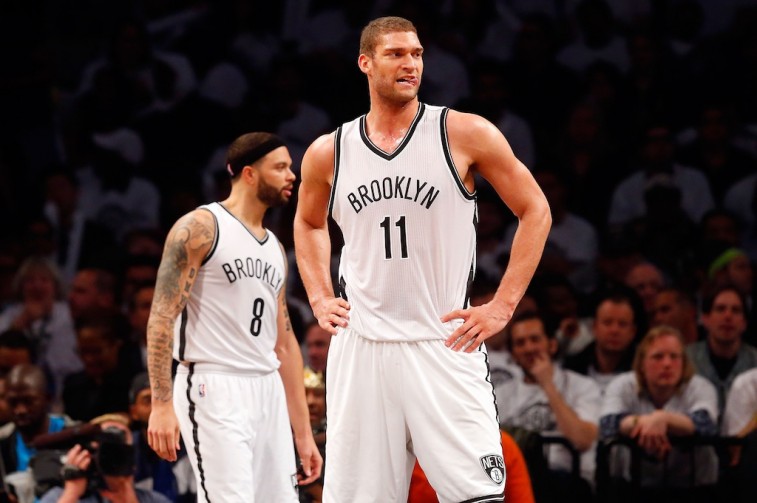 Assuming Brooklyn isn't too attached to free agents Luis Scola or Randy Foye, they'll absolutely have the cash to sign Curry. The only question: Why Curry would sign with the Nets in the first place? Brooklyn finished the 2016–17 season with the worst record in the NBA at 20-62. And they can't even boast the same assortment of young talent as other teams.
In fact, the Nets don't even have access to their own draft picks for the next two years due to an ill-conceived deal with the Boston Celtics. Signing with Brooklyn might help attract other quality players to the team. But the only guarantee Curry would have involves Brook Lopez and Jeremy Lin by his side.
Charlotte Hornets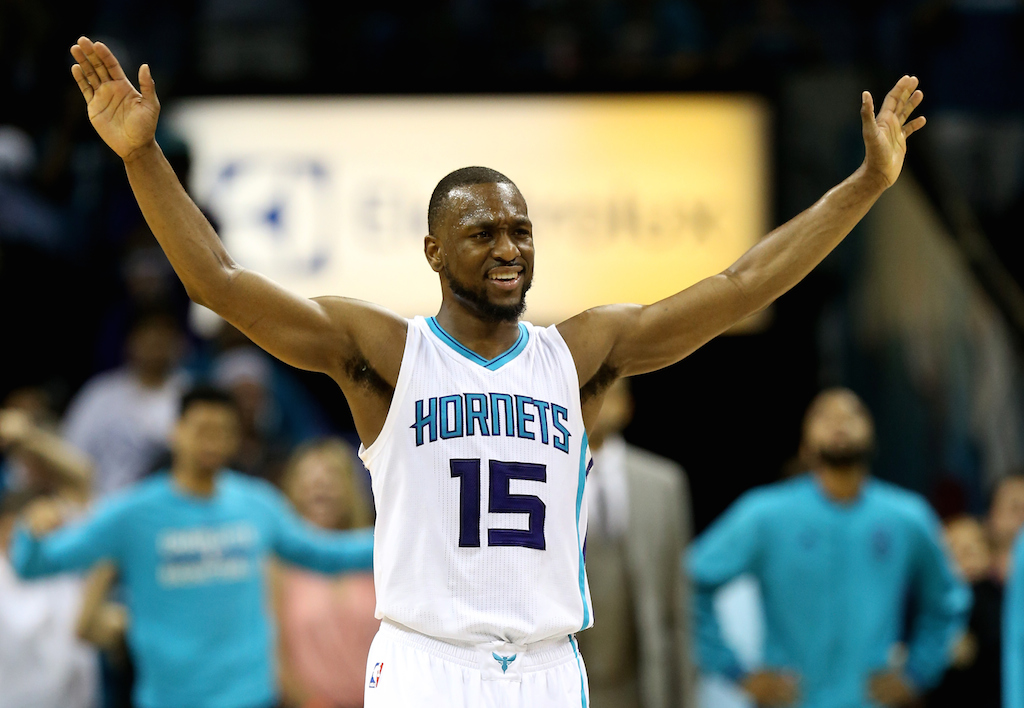 If one team could actually make some sense to bring in Curry, it might be the Charlotte Hornets. The team is owned and run by NBA legend Michael Jordan. This makes it kind of a cool draw in the first place. Then there's Dell Curry, Steph's dad, who spent a large portion of his career (and by proxy, Steph's childhood) playing for the very same team. So some nostalgia factors could be at play.
To make this work Charlotte would need to move several other contracts for almost no return. These moves would likely include forward Marvin Williams, guard Jeremy Lamb, and one of Cody Zeller or Miles Plumlee.
Chicago Bulls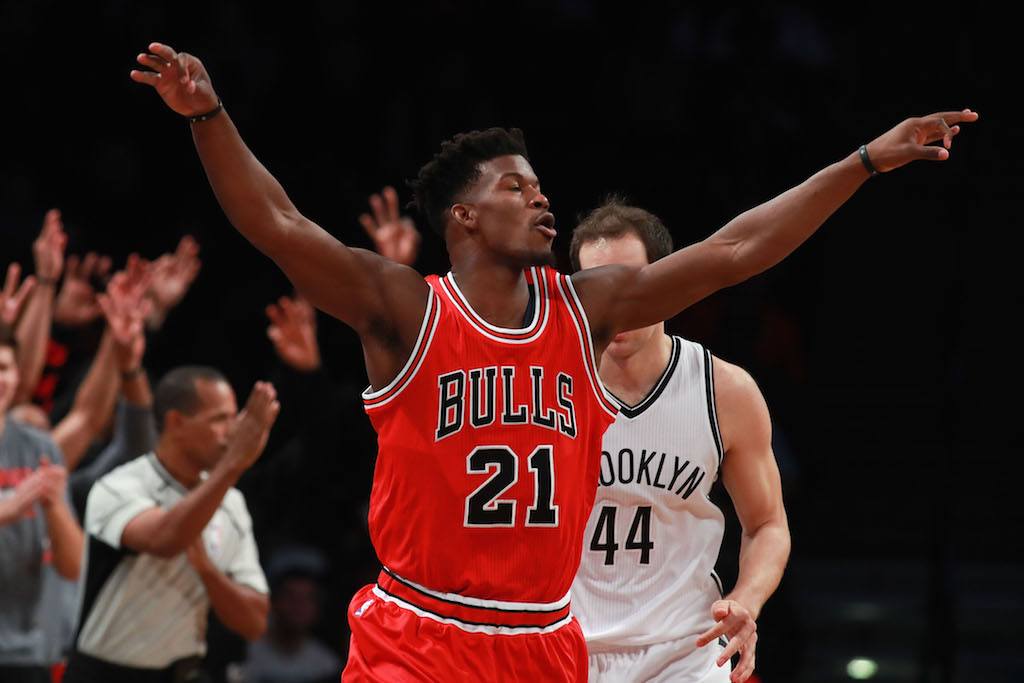 The Chicago Bulls have a couple things going for them. First, they're a large market. Second, they have a few star players already in the aging Dwyane Wade and the improving Jimmy Butler. Extracting Rajon Rondo from the equation (his contract for next season is only partially guaranteed), the Bulls would need to let go of forwards Nikola Mirotic and Anthony Morrow to even come close to making it work financially.
Curry would be a tremendous fit alongside Butler, with contrasting styles of play. Not to mention, Curry would greatly help the team that's last in three-pointers made, three-point attempts, and three-point percentage.
Cleveland Cavaliers
Let's get weird! The Cleveland Cavaliers really have no need for Curry, already having a contender built around LeBron James, Kyrie Irving, and Kevin Love. But if they did want to bring in Curry, there are a few (extremely intricate) ways they could do it.
Assuming that James isn't going anywhere, they could attempt to build a team around him, Curry, and Kevin Love, while dumping everyone else on the roster. That's pretty difficult to do, so it might be easier to build around James, Curry, and Tristan Thompson. No matter which way you look at it, this is a real pie-in-the-sky scenario.
Dallas Mavericks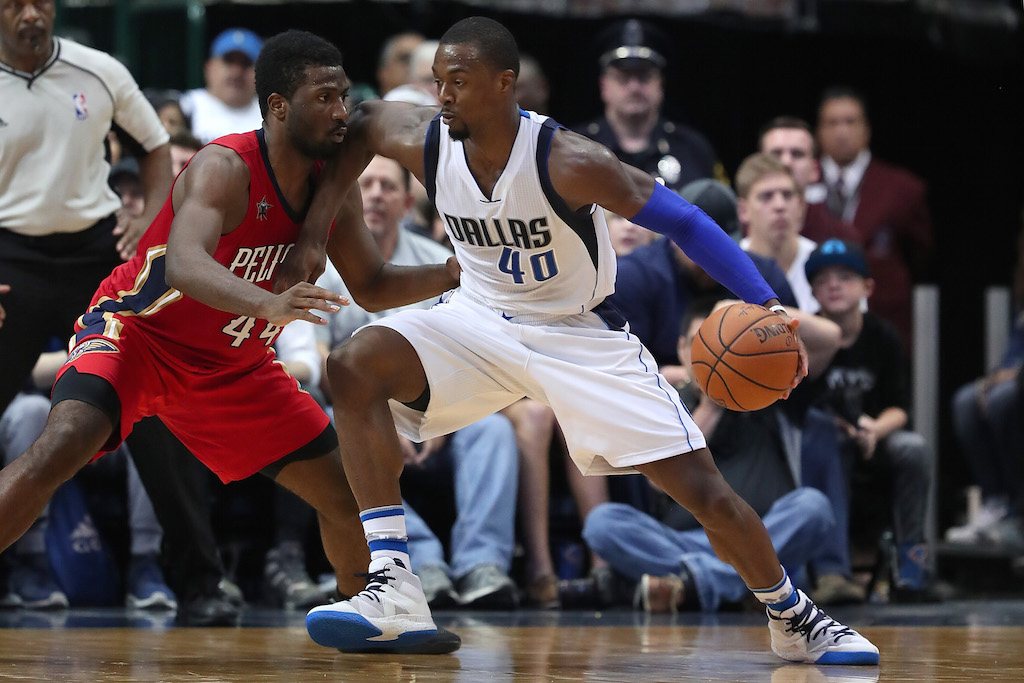 Any scenario involving the Dallas Mavericks convincing Curry to move to Texas would involve unloading Wesley Matthews and Dwight Powell while bringing little salary back in return. Then, they'd have to willingly let restricted free agent Nerlens Noel leave — or create a sign-and-trade that brings back little in return. Those moves would allow Dallas to put Curry back in a lineup. He's join Harrison Barnes, a breakout star and former Warrior teammate, alongside aging Hall of Famer Dirk Nowitzki and Steph's brother, Seth Curry. The sibling angle is probably the biggest draw for Stephen.
Denver Nuggets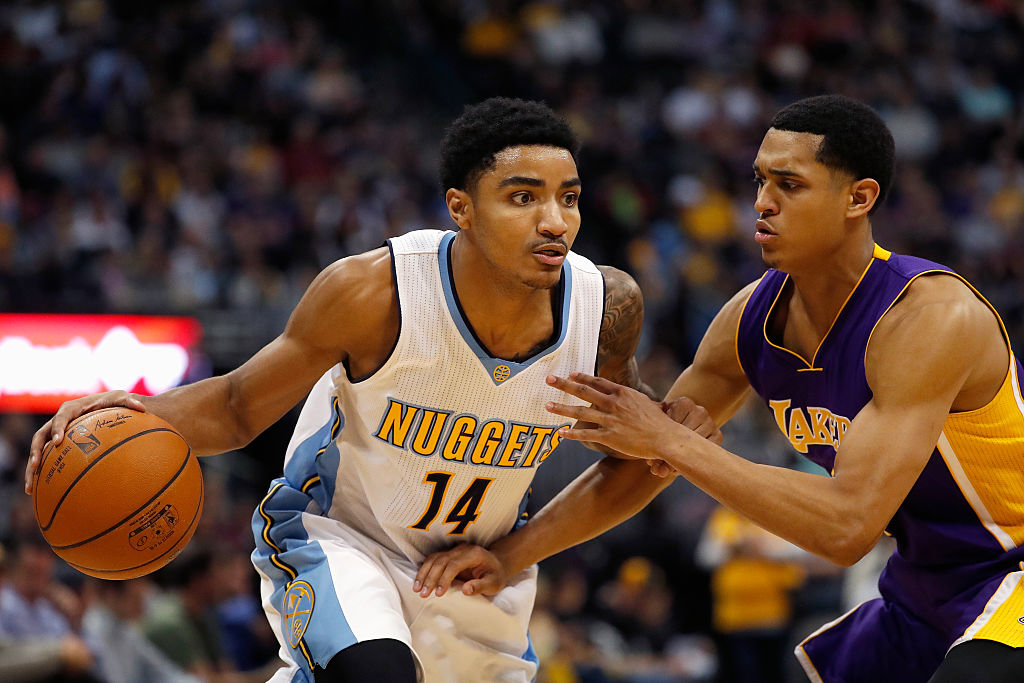 The Denver Nuggets have the benefit of being a young team. Their highest salary on the books for next year is Kenneth Faried's $12.9 million. That assumes that forward Danilo Gallinari will opt out of his $16.1 million player option. At this point Gallinari has voiced that this is what he wants to do. If Curry were attracted to Denver, it would absolutely involve the chance to play with solid veterans such as Faried and Wilson Chandler, along with great young talent such as Gary Harris and Nikola Jokic.
Detroit Pistons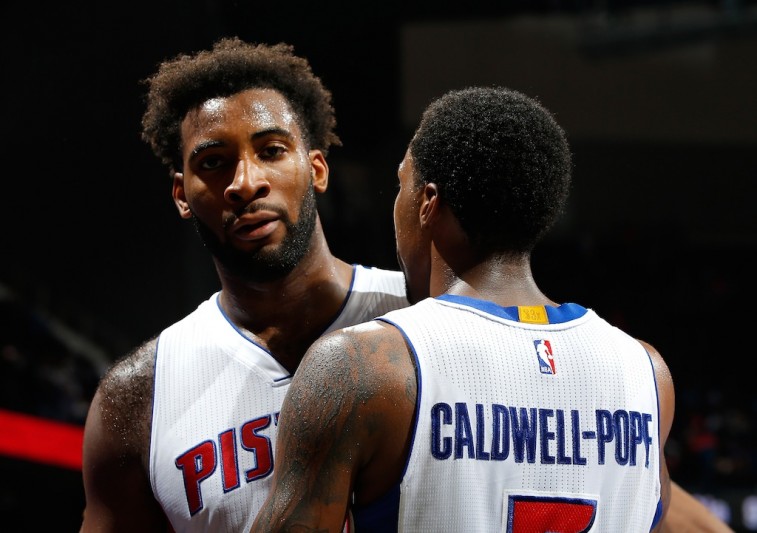 The Detroit Pistons are a tough case. We can't envision them selling Curry on their franchise. And we also don't see how it might even be possible.
Assuming that Kentavious Caldwell-Pope (a restricted free agent) is part of the appeal, Detroit would have to unload Reggie Jackson, Jon Leuer, and probably two more, including Marcus Morris, Ish Smith, Boban Marjanovic, and Aron Baynes. It's not an impossible process, but tough. That would leave Curry with star center Andre Drummond, Caldwell-Pope, and Tobias Harris.
Golden State Warriors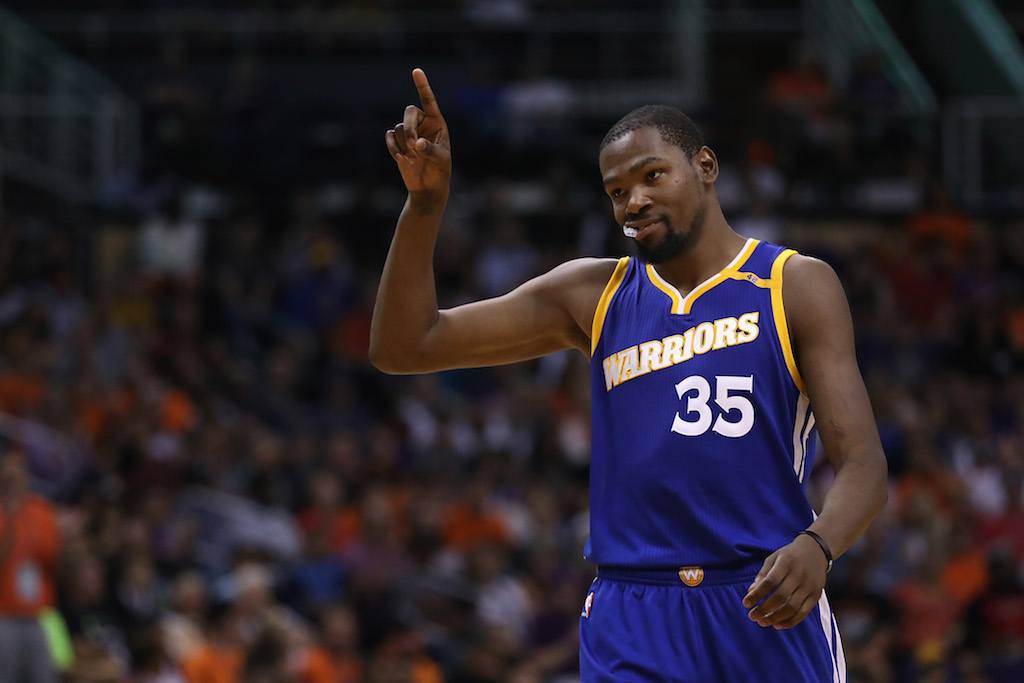 The idea here is obvious, but we'll review it anyway. The Golden State franchise drafted and developed Curry. He became the back-to-back MVP here. This is where he made two trips to the NBA Finals, won a championship, and set the record for most three-pointers in a season. His friends and family are here.
There's a really strong case to be made for Curry sticking around with the Golden State Warriors for the rest of his career. No players would need to be moved, in theory, just a max contract offered. Whether or not Kevin Durant might return, well, that's a totally different story.
Houston Rockets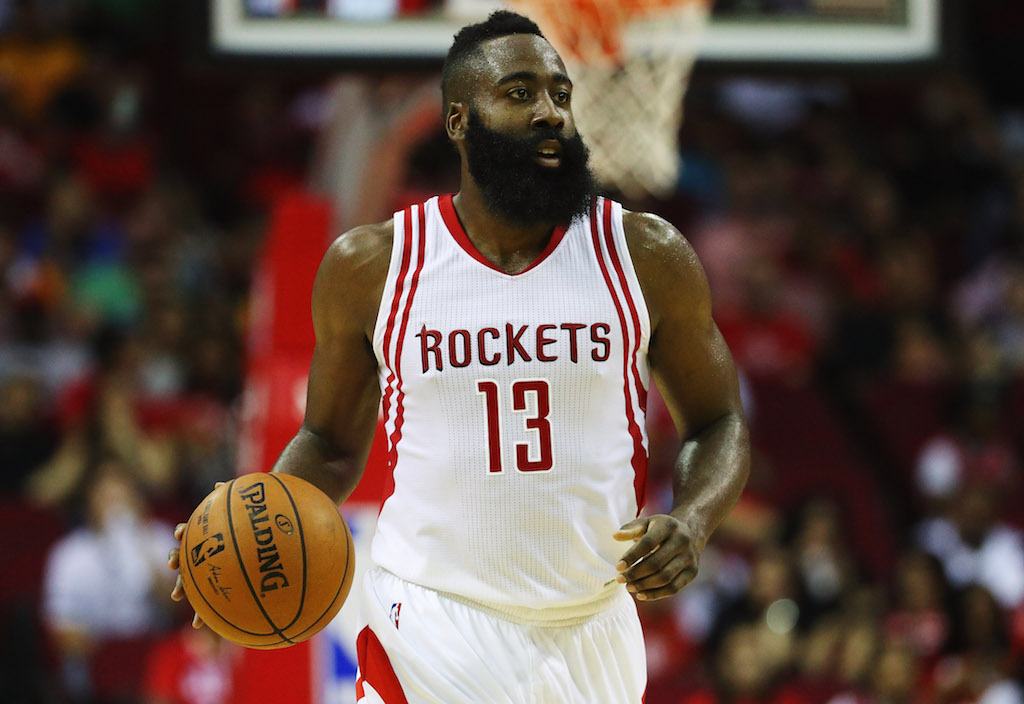 How fun would a backcourt of James Harden and Steph Curry be? Answer: very, very fun. To make that happen, the Rockets would have to clear about $25 million or so in space. They'd have to find a taker for the salary of stretch-forward Ryan Anderson along with some combination of other smaller salaries. That would leave Harden and Curry with center Clint Capela, forward Trevor Ariza, and probably Eric Gordon coming off the bench. If they could do all this, they might become the best team in the NBA.
Indiana Pacers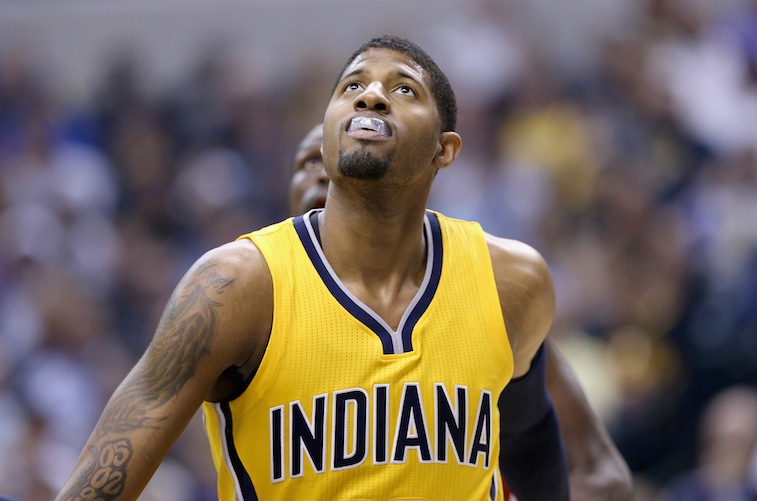 The Indiana Pacers will likely have the salary cap space for a max contract. But they'd have to be willing to let free-agent point guard Jeff Teague go, along with backup Aaron Brooks and the likely opt-outs of Rodney Stuckey and C.J. Miles.
That leaves Indiana with just enough money to afford Curry. They'd pair him with fellow superstar Paul George and some other interesting players such as Monta Ellis, Thaddeus Young, Al Jefferson, and the up-and-coming Myles Turner. Convincing Curry to leave California for Indiana's cornfields would be the hard part.
Los Angeles Clippers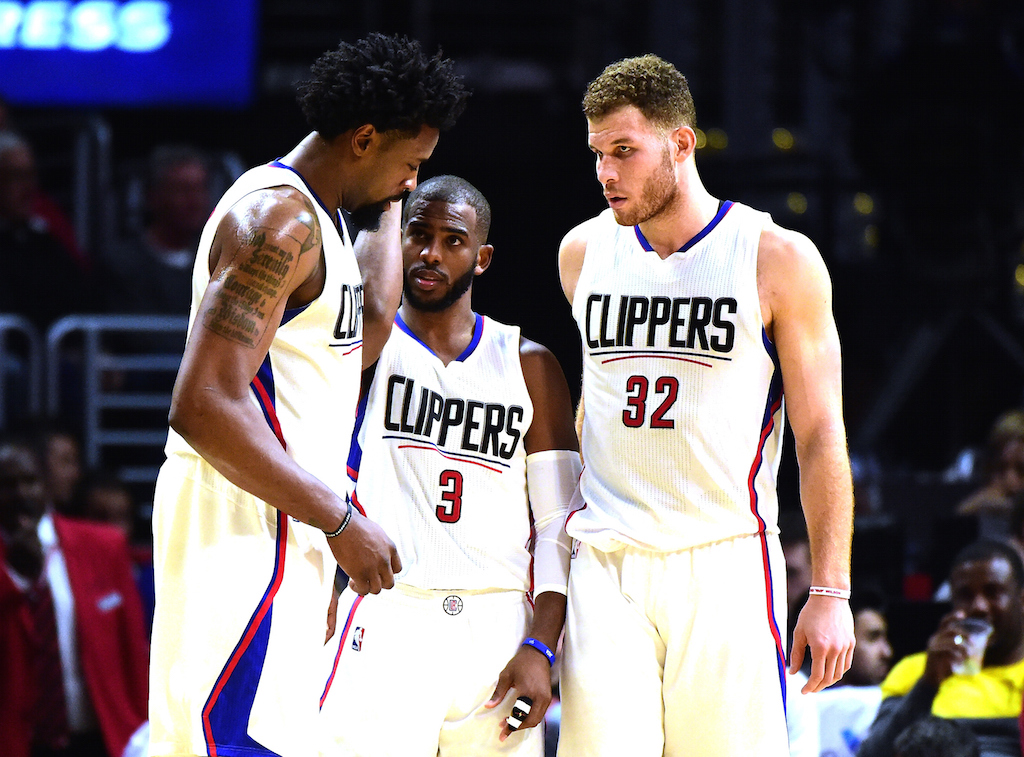 The Los Angeles Clippers likely won't even think about Curry. The Clippers have a free agent mess of their own. Point guard Chris Paul is gone, and forward Blake Griffin may leave.
Any scenario that brings Curry to the Clippers would also have to involve J.J. Redick leaving and another salary being shed for little in return. Think along the lines of Jamal Crawford or Austin Rivers. They'd still likely be able to re-sign Griffin, leaving a team of Curry, Griffin, DeAndre Jordan, and a handful of others.
Los Angeles Lakers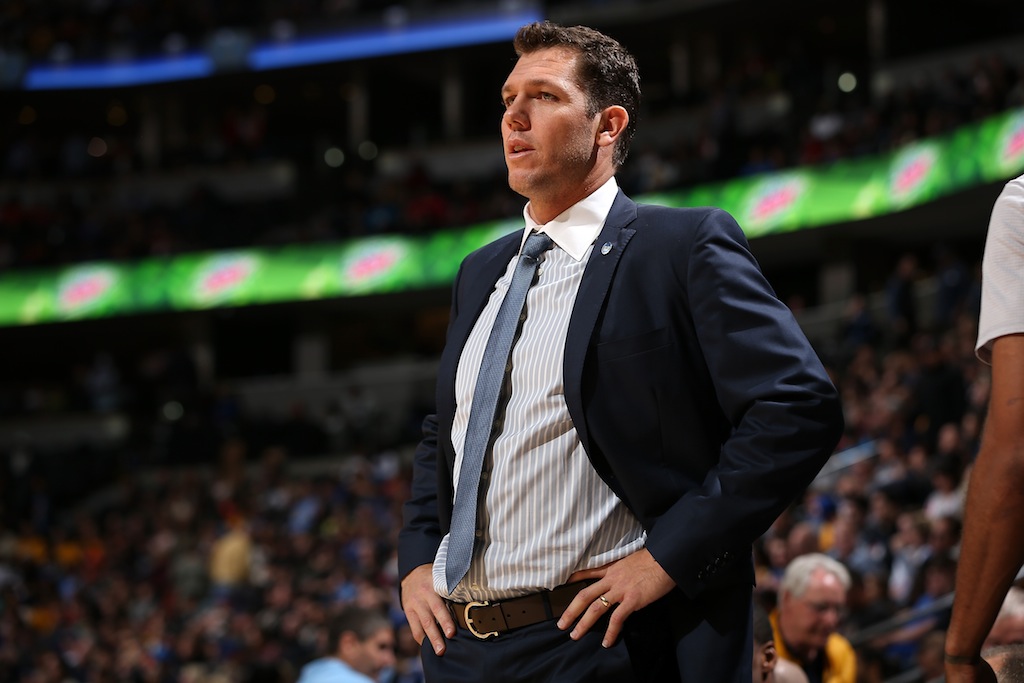 The Los Angeles Lakers are intriguing, at least on the surface. They have the "Laker Mystique" going for them (a chance to continue the tradition of winning in purple and gold). They have the big market of Los Angeles, along with all the glitz and glamour of Hollywood. Not to mention, they have a nice young core of players and former Warriors assistant coach Luke Walton.
The Lakers would need Nick Young to opt for free agency. They'd also need to move the $7.6 million salary of guard Corey Brewer to make it work. But the good news is that it sounds like Young is leaning toward heading to free agency.
Memphis Grizzlies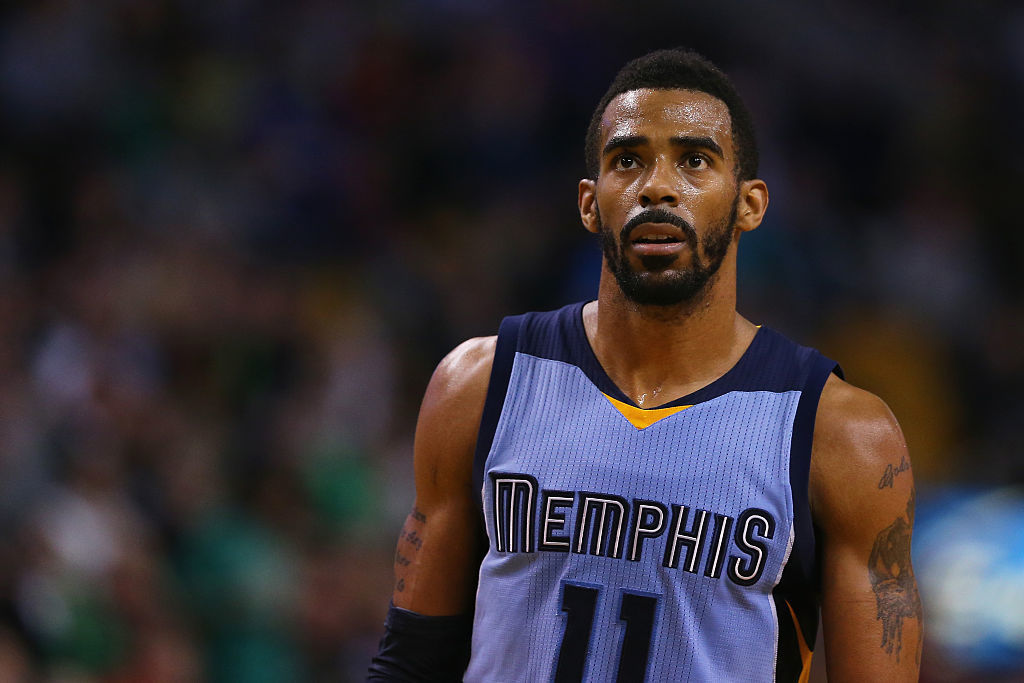 Outside of hoping that Curry is a huge fan of BBQ sauce and country music, a lot of things would need to happen for the Memphis Grizzlies to be able to snag the most coveted guard in the league.
First, say goodbye to free agents Zach Randolph, Vince Carter, JaMychal Green, and Tony Allen. Then, Memphis would have to desperately look for anyone to take Mike Conley's ridiculous contract off their hands. When that inevitably fails, they'd have to do a salary dump on either Chandler Parsons or Marc Gasol, plus others. In short, this is about the least likely scenario even in our fantasy world where Curry is open to it.
Miami Heat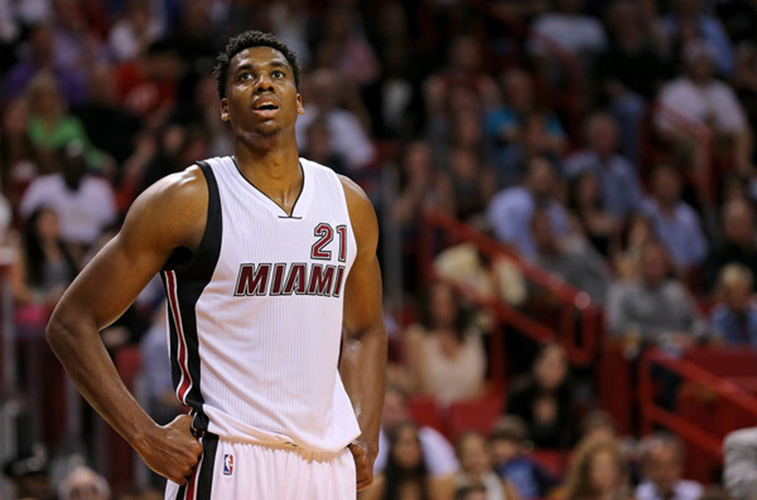 The Miami Heat's salary cap situation is complicated. It mostly involves the status of center Chris Bosh. If an impartial doctor sees Bosh and declares him "disabled," the salary is removed from the cap and Bosh is made a free agent.
In this scenario, Miami would gain an extra $25.3 million of flexibility and have nearly enough money to sign Curry. Saying goodbye to forwards Udonis Haslem and James Johnson, both free agents, would put the Heat over the top. That would mean Curry taking his talents to South Beach to play with Goran Dragic and Hassan Whiteside.
Milwaukee Bucks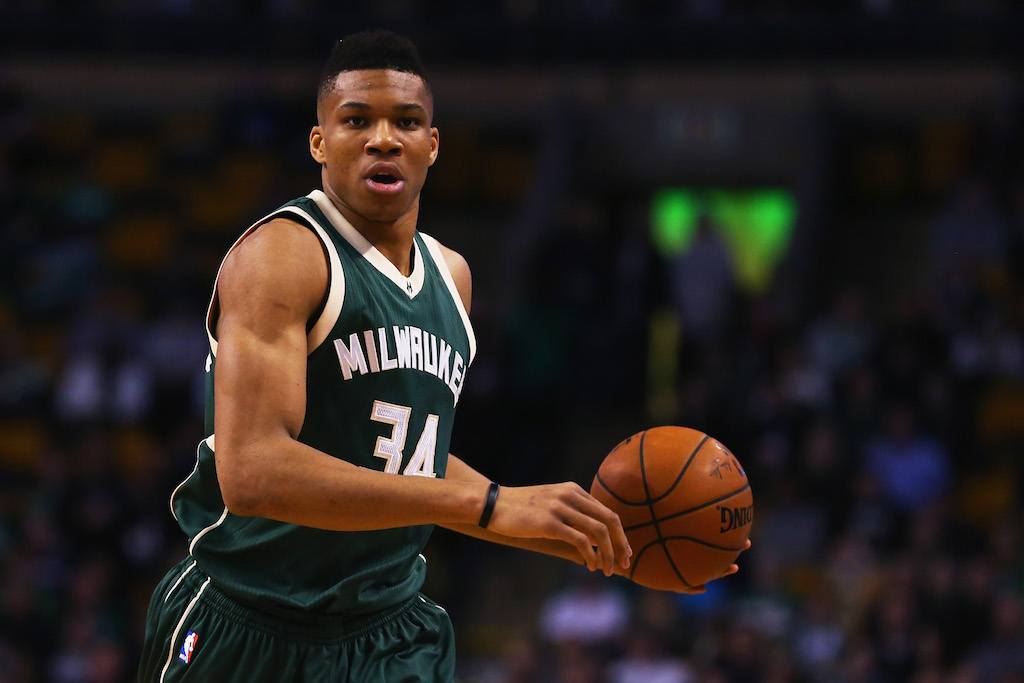 The Milwaukee Bucks would have a ton of mediocre players to clear off their roster from 2016–17 if they wanted to even have a chance to sign Steph Curry. That starts with Roy Hibbert, Tony Snell, Michael Beasley, Damien Inglis, Steve Novak, and Jason Terry — and those are just the team's free agents.
From there, Milwaukee is practically begging somebody to take Greg Monroe off their hands. They likely want to see a similar situation with Spencer Hawes and John Henson. It's insanely unlikely, but who doesn't want to see Giannis Antetokounmpo and Curry — plus Jabari Parker if he can ever get healthy — on the court together?
Minnesota Timberwolves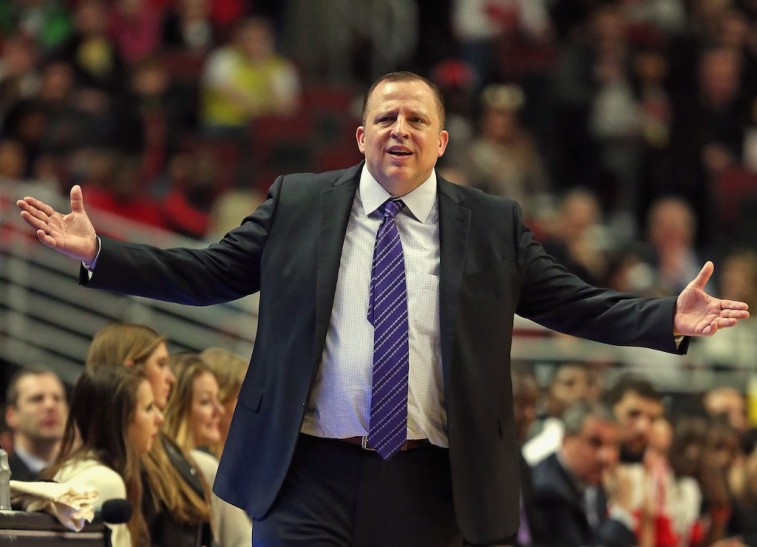 The Minnesota Timberwolves, as inept as they've been throughout most of the history of the franchise, could put one helluva team together if they could convince Curry to sign. Aside from renouncing the rights to such free agents as Shabazz Muhammad and Adreian Payne, they'd probably have to unload their first-round pick along with the salary of Ricky Rubio.
If they could pull it off, a team featuring Curry, Andrew Wiggins, Karl-Anthony Towns, Zach LaVine (once he's recovered from his ACL tear), and head coach Tom Thibodeau might dominate the league for a decade.
New Orleans Pelicans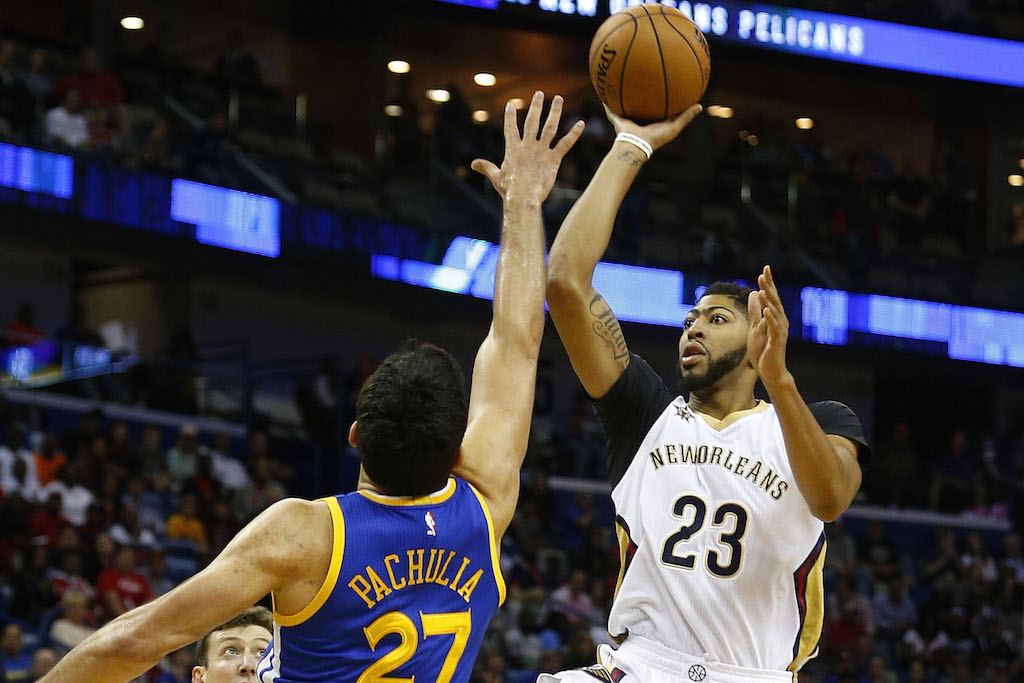 The New Orleans Pelicans would be in a bind. However, the notion of Curry on a team with superstar big men Anthony Davis and DeMarcus Cousins would be worth all the effort required to make it happen.
Aside from renouncing their free agents, including point guard Jrue Holiday, New Orleans would have to find somebody willing to take one or two of Solomon Hill, Omer Asik, or E'Twaun Moore. That might involve using a first-round draft pick as a sweetener in the deal. It would be worth it if the Pelicans could convince Curry to build a new Big Three in NOLA.
New York Knicks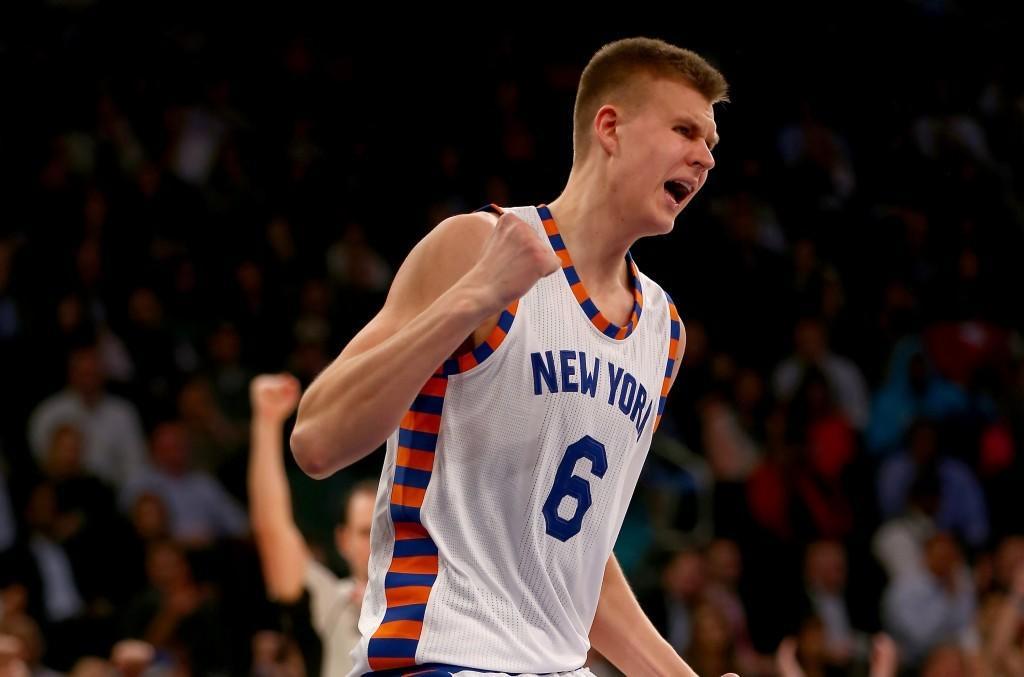 Excluding the cap holds for Derrick Rose and Brandon Jennings (who wouldn't return to the New York Knicks anyway), the team is in a decent position to clear enough space for a player such as Curry.
They'd need to either dump the salary of Courtney Lee, who makes $11.7 million and is an excellent two-way guard, or get rid of the combination of smaller salaries such as Kyle O'Quinn and Lance Thomas. That could leave a team featuring Curry, an aging Carmelo Anthony and Joakim Noah, and budding star Kristaps Porzingis. That core would create a championship contender, which would be pretty attractive — not to mention it's New York!
Oklahoma City Thunder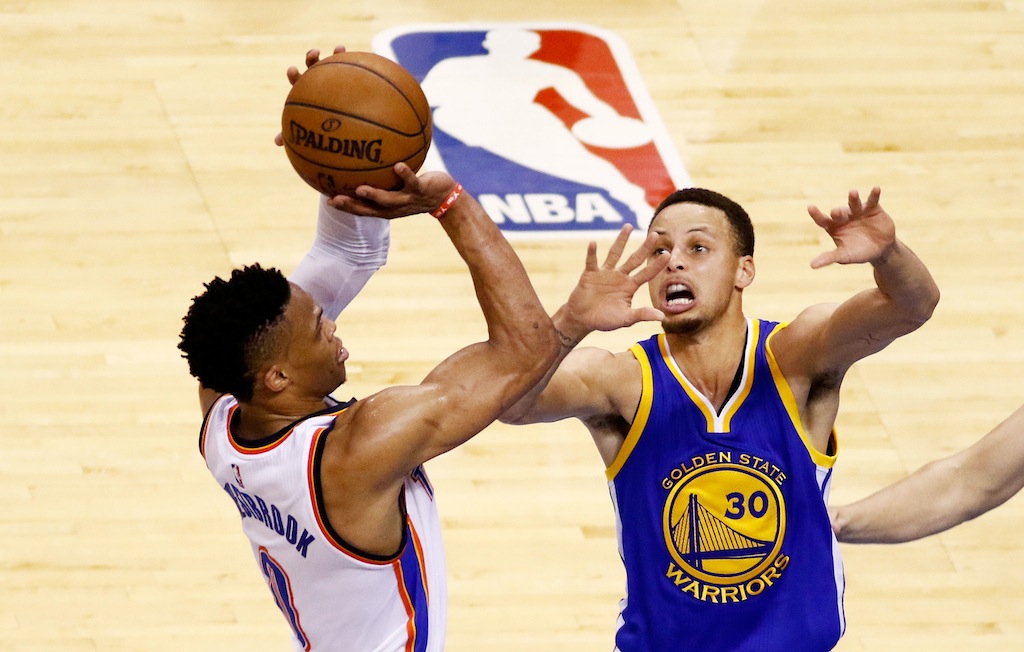 Wouldn't it be exciting drama to see Curry sign with the Oklahoma City Thunder just a year after forward Kevin Durant spurned his original team to sign with Curry's Warriors? Okay, so it's probably not going to happen, but the scenario isn't as tough as it seems.
Including letting their own free agents leave, the Thunder would need to find takers for Victor Oladipo, Steven Adams, and one of the smaller salaries on the roster (such as Kyle Singler). That would leave a backcourt of Curry and Russell Westbrook, along with Enes Kanter and Domantas Sabonis up front.
Orlando Magic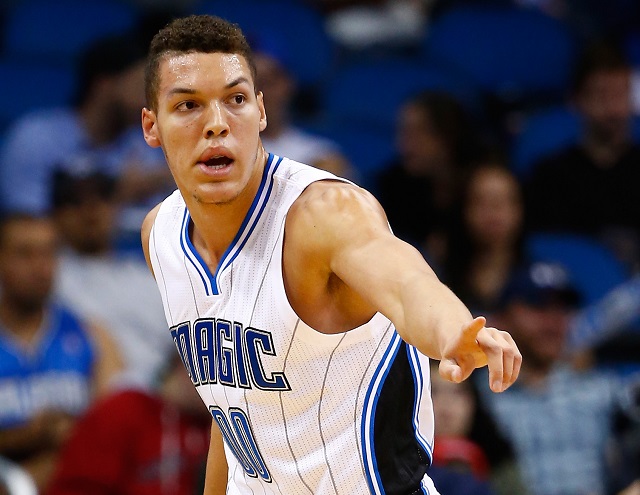 Can you imagine Steph Curry playing for the Orlando Magic next year? We can't either. But it's not hard to see how they could get it done if he were truly interested. Orlando has a bunch of free agents, including Jeff Green and Jodie Meeks. Letting them go would create a solid amount of cap space on its own.
To put them over the top: They could wave goodbye to the partially-guaranteed contract of backup point guard C.J. Watson. They'd also need to find a taker for either newly-acquired guard Terrence Ross or center Nikola Vucevic. The biggest hurdle here is that a team headlined by Aaron Gordon and Evan Fournier just isn't that intriguing, even if you add one of the best players in the NBA to the roster.
Philadelphia 76ers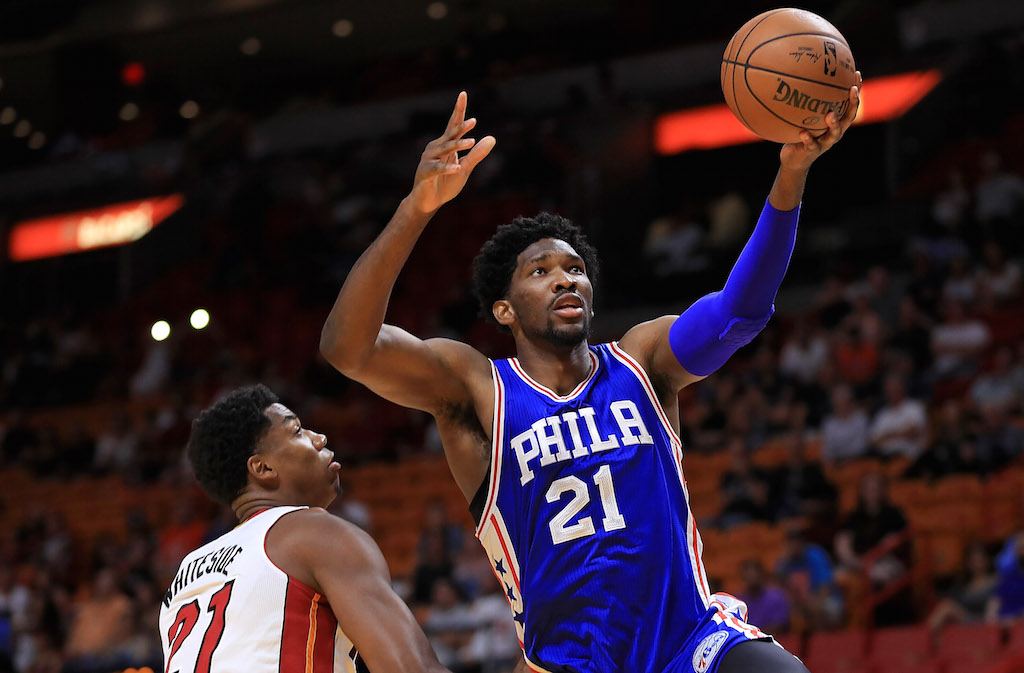 If there's one thing the Philadelphia 76ers have, it's cap space. Somewhere around $50 million of it — if they renounce free agents like Tiago Splitter and Sergio Rodriguez. This could mean that Curry could slide right in alongside talented big men like Dario Saric, Joel Embiid, and Ben Simmons. The Sixers currently have all kinds of problems on their roster, so the linup will likely change before next summer anyway. We don't imagine this will greatly affect their chances of signing Curry, which are pretty much zero.
Phoenix Suns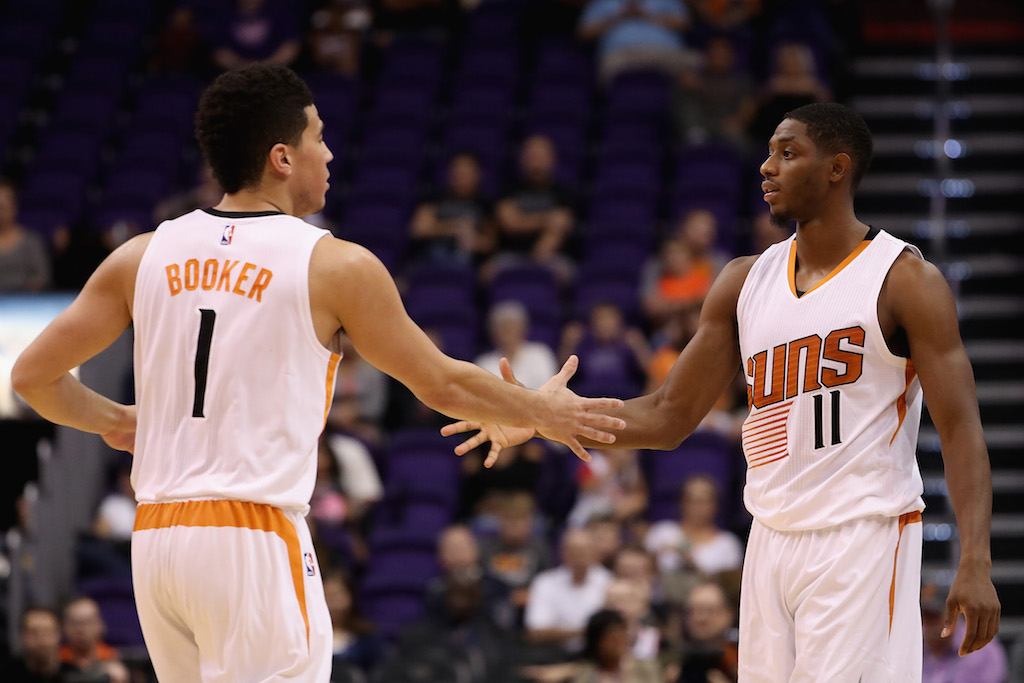 P.J. Tucker, Alex Len, Alan Williams, and Derrick Jones Jr. are all set to hit free agency from the Phoenix Suns' roster. If the Suns don't mind going ahead and renouncing their rights to those players, they'll have right around enough money to bring Curry aboard. Of course, this creates an interesting dynamic with guards Eric Bledsoe, Devin Booker, and Brandon Knight, which means the team would need to deal at least one of the players — ideally, in exchange for a big man. The return of run-and-gun offense in the desert would be exciting!
Portland Trail Blazers
From a logistics standpoint, the Portland Trail Blazers are the toughest team to wrap your head around. With around $133 million committed to the 2017–18 roster, the Blazers need to scratch somewhere in the vicinity of $60 million off the books. We assume the team would pair Curry with star point guard Damian Lillard. So, they'd need to trade C.J. McCollum, Allen Crabbe, and Evan Turner without a penny of salary coming back. It's hard to envision that happening. Almost as hard as it is to see Curry signing here in the first place.
Sacramento Kings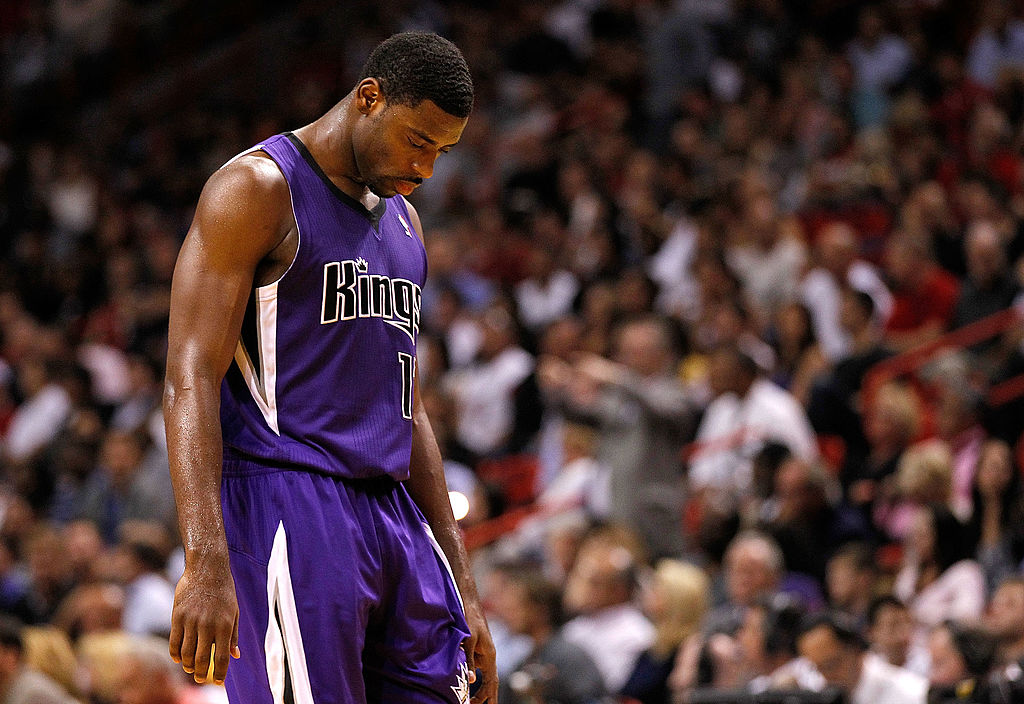 The Sacramento Kings are currently the most clueless and directionless franchise in the NBA. That statement alone is enough to make the Chicago Bulls and New York Knicks exhale. The Kings just traded DeMarcus Cousins to the New Orleans Pelicans in a widely panned deal, making even the hypothetical scenario where Curry wants to sign in Sacramento pretty laughable.
But just for fun, if the Kings renounce the rights to free agents such as Tyreke Evans, Darren Collison, and others, they'll have enough money to sign Curry even if injured forward Rudy Gay decides not to opt out of his $14.2 million contract. But what about playing with Gay, who is recovering from a full ACL tear, is all that appealing?
San Antonio Spurs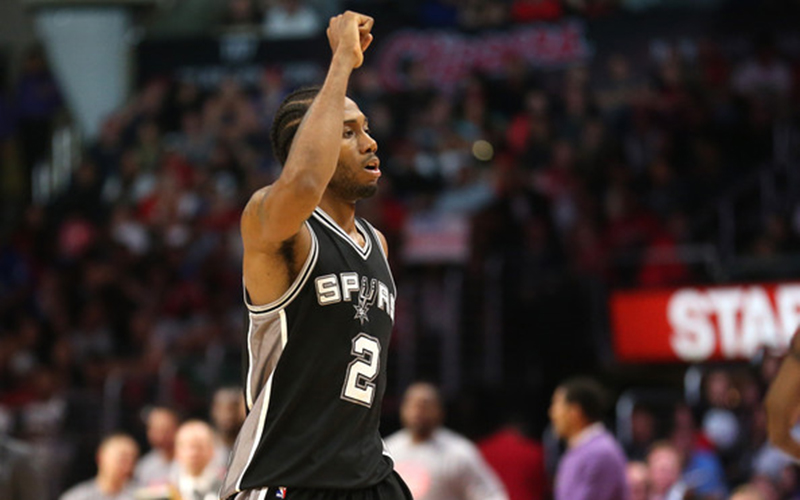 With Manu Ginobili and his $21 million contract riding off into the sunset this offseason, the San Antonio Spurs have just a few hurdles standing between them and Steph Curry. But there are a few ways to overcome them.
The first, and easiest, would be if 36-year-old center Pau Gasol opts out of his $16.2 million deal for 2017–18. In this case, the Spurs would only need to move another contract (such as Tony Parker's $15.4 million salary or Danny Green's $10 million) to make room for Curry. If Gasol opts in (more likely), San Antonio would have to move both Parker and Green while taking on no salary in return. They're a long-shot, but a core of Curry, Kawhi Leonard, and LaMarcus Aldridge would be killer.
Toronto Raptors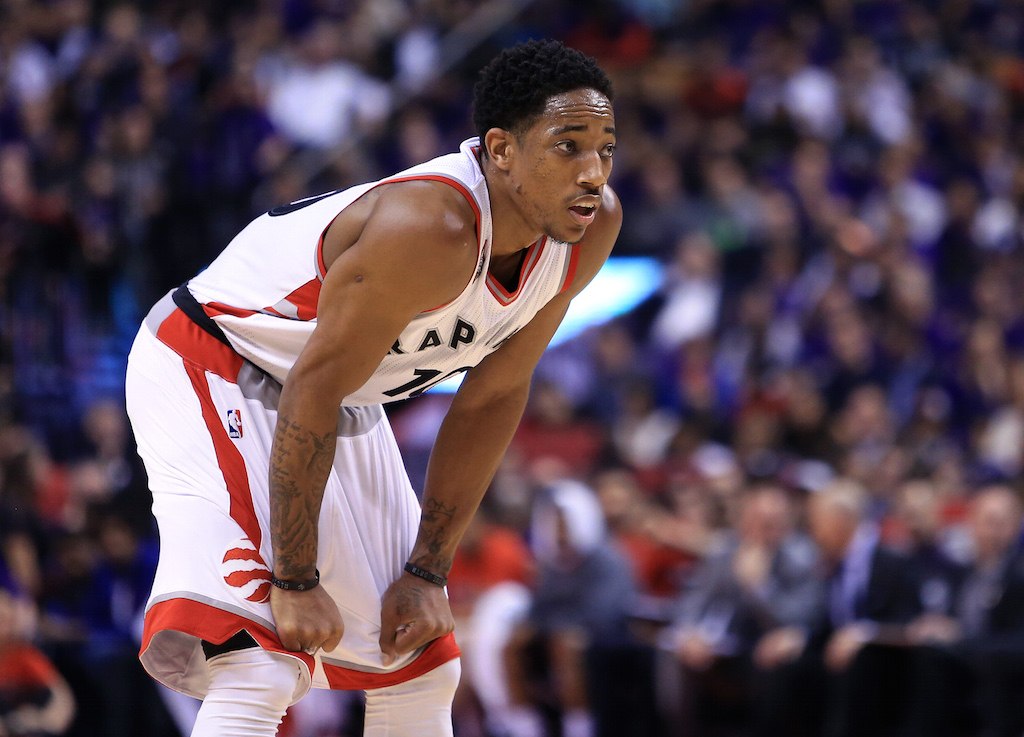 The Toronto Raptors would cut it close financially, but they could make it work to get Curry. Point guard Kyle Lowry is set to opt out of his $12 million contract this summer and become a free agent. If the Raptors let Serge Ibaka, Patrick Patterson, and Jared Sullinger walk, they'd just need to trade either Cory Joseph (in addition to any first-round draft picks) or DeMarre Carroll off of their payroll. The Raptors are a long-shot for Curry as it is, but his father did play three seasons for the franchise. Curry, DeMar DeRozan, and Jonas Valaciunas? It's a reach at best.
Utah Jazz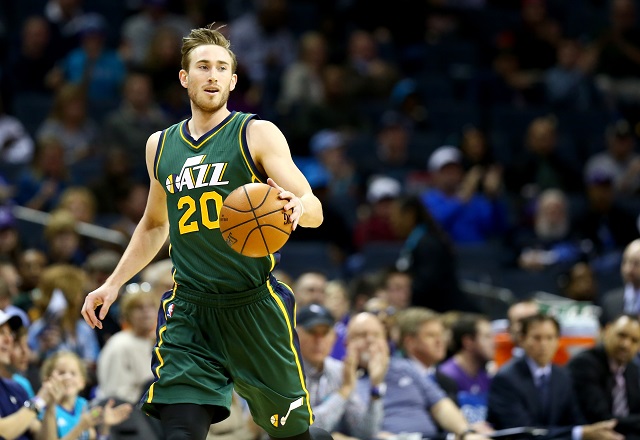 After the requisite renouncing of pending free agents, which includes point guard George Hill, the Utah Jazz would still need to make moves to clear around $20 million off their payroll for 2017–18.
Boris Diaw is on a partially guaranteed deal that could be terminated. And there's always the hope that Gordon Hayward might opt out of his $16.7 million player option to get more money. Barring that, Alec Burks, Joe Johnson, and Derrick Favors all make reasonable enough salaries that they might be able to strike a deal. But don't expect the Jazz, who play in a small market and have little to entice a free agent such as Curry, to consider this.
Washington Wizards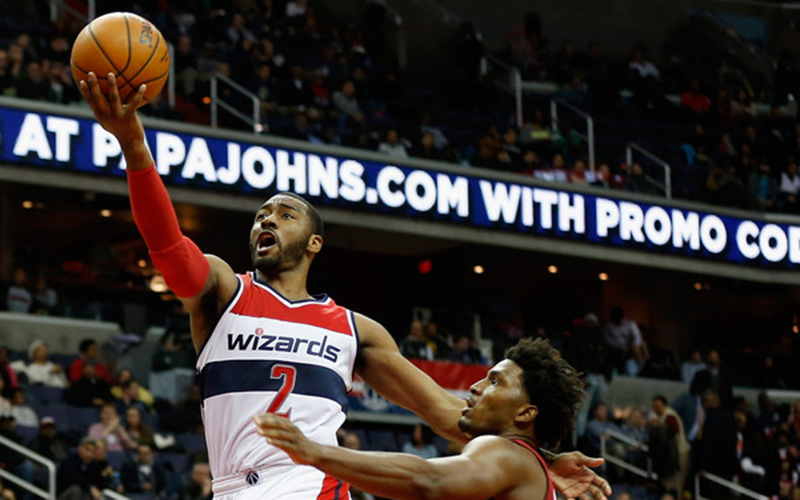 The fact that 23-year-old guard Bradley Beal had the best season of his career in 2016–217 is a huge boost to the hopes that the Washington Wizards might have pinned on bringing in Steph Curry. For this hypothetical scenario to happen, Washington would need to dump the $23.7 million that Beal would make next season. Not only that, but they'd likely need to say goodbye to any draft picks and move another bigger salary, such as Marcin Gortat or Ian Mahinmi (the latter is preferable, but the former is more likely).
All of this would give the Wizards the ability to put Curry in the backcourt with point guard John Wall — instantly be the best duo in the NBA.
Stats and information via Basketball-Reference.com and Spotrac.com.