How Ezekiel Elliott Honored His Former Buckeye Teammate Who Tragically Died
If you follow the NFL, you've no doubt heard of Ezekiel Elliott. The former Ohio State running back was the Cowboy's first-round draft pick in 2016. This made him the highest-drafted running back since Trent Richardson in 2012. Elliott has lived up to the hype, earning six MVP votes in his four NFL seasons so far.
The punishing six-foot-tall, 228-pound running back has also earned high praise and a record $90-million contract extension. But it may be his softer side that earns him the most respect.
'Yeah, baby! Yeah, baby!'
Prior to NFL fame and fortune, Elliott played college football for the Buckeyes from 2012 through his junior year in 2016. There, he met Kosta Karageorge as USA Today explains. Karageorge began his athletic career at Ohio State as a wrestler and earned championships in the heavyweight division at 285 pounds. But many remember the big man for his love of football.
"Love of football" does little to describe Karageorge's attitude toward the game. Already a standout wrestler, Karageorge entered the football program to begin his senior year as a walk-on. He was destined to never see the field during games. Instead, he played a role on the scout team during practice. And he loved it.
Karageorge's war cry "Yeah, baby!" led his squad onto the practice field anytime he was called on. His life was cut short just as his future was the brightest when he took his own life in the early morning hours of November 30, 2014.
Karageorge suffered from stage one Chronic Traumatic Encephalopathy (CTE), a condition linked to repetitive brain traumas caused by concussions most commonly suffered during contact sports. He suffered at least 15 concussions according to his family. But they suspect other concussions went unreported due to his largely self-imposed pressure to perform.
Karageorge complained of headaches, dizziness, nausea, and sensitivity to bright light. His last text message to his mother just before his death read, "I am sorry if I am an embarrassment but these concussions have my head all f—– up," as the Daily Tribune reports.
Ezekiel Elliott honors his friend and teammate, Kosta Karageorge
Elliott remembers seeing Karageorge sitting alone at lunch during football practice. Although Karageorge was already a senior and Elliott's upperclassman, Elliott says it reminded him of his freshman year before he'd made friends and was sitting alone, so he would sit with Karageorge and they became friends. 
On December 3, 2014, Elliott acted as a pallbearer at Karageorge's funeral where he is quoted by USA Today saying, "We definitely want to finish this season right for Kosta, We know he's up there watching us. We know he's up there cheering us on."
Karageorge impacted the lives of other Buckeye football teammates as well. Fellow defensive lineman Michael Bennett and Joey Bosa along with other members of the Ohio State Buckeye football and wrestling programs will no doubt remember Kosta Karageorge for the rest of their lives.
Remembering Kosta Karageorge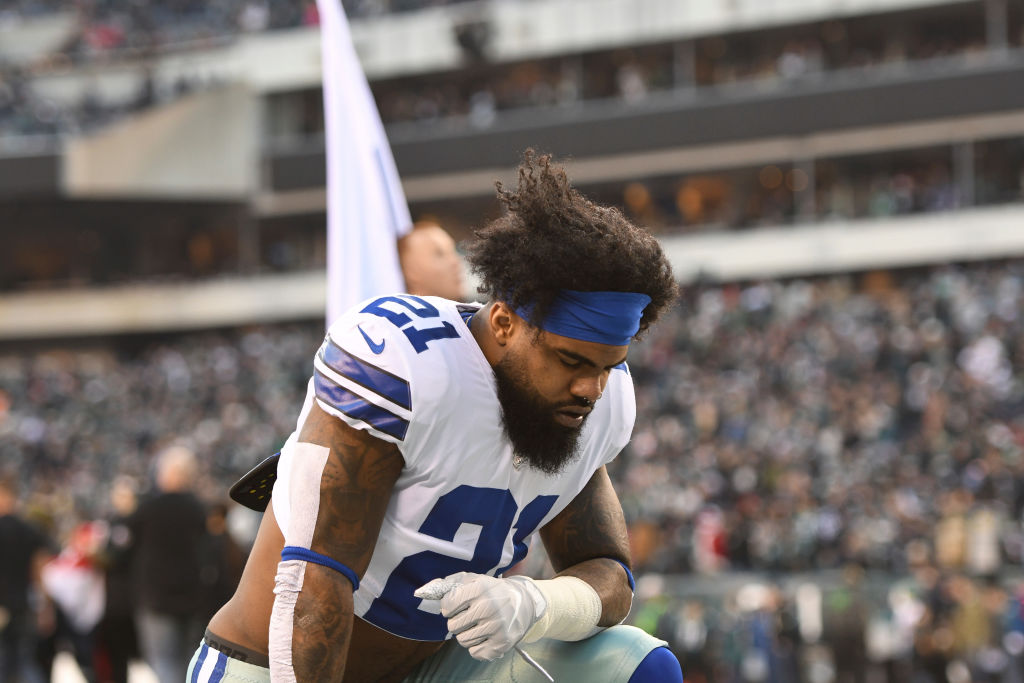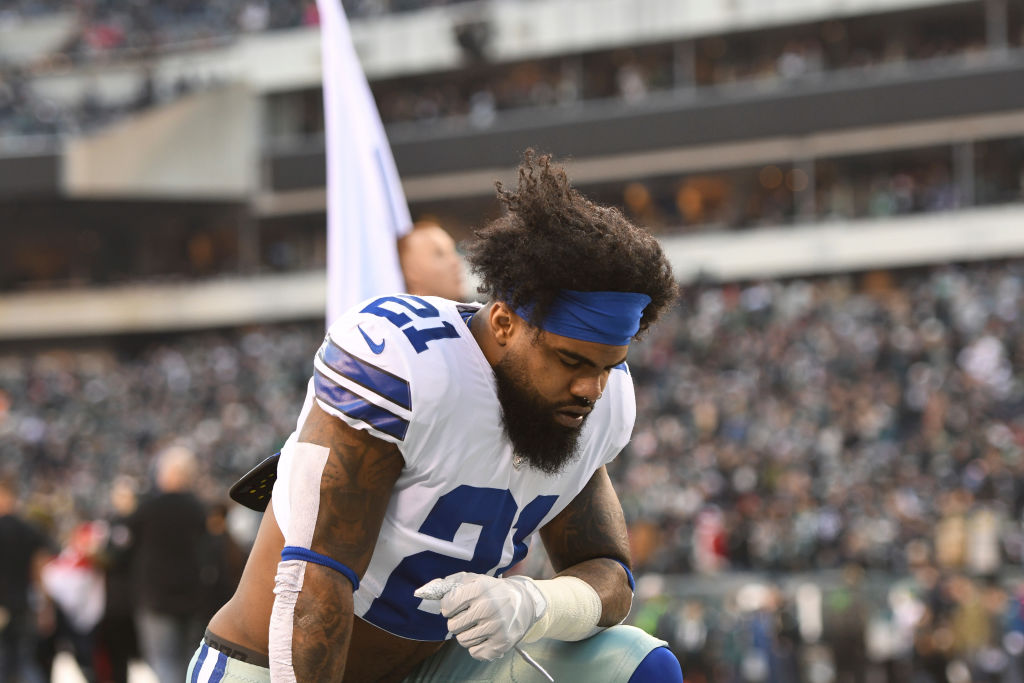 As a way to remember and honor their fallen teammate, the entire Ohio State football team wore helmet stickers of Karageorge's jersey No. 53. Bennett opted to wear Karageorge's No. 53 on his jersey instead of his usual No. 63. And Elliott finished out the season wearing a small white towel inscribed in black marker with the words "RIP Kosta" tucked into the front of his football uniform pants.
Perhaps the biggest honor bestowed upon Karageorge is the way the Buckeye football team came together in his name to win Ohio State's eighth national championship as the underdog in every game.