How Fast Should Cowboys Fans Expect Improvement From Mike McCarthy?
For the first time in a decade, the Dallas Cowboys have a new coach in the ranks who is dying to bring the franchise back to its throne as America's team. Mike McCarthy, who won a Super Bowl with the Green Bay Packers, has all the pressure on him as he takes his talents to Texas. Now leading one of the biggest teams in sports, McCarthy faces lofty expectations.
Mike McCarthy's career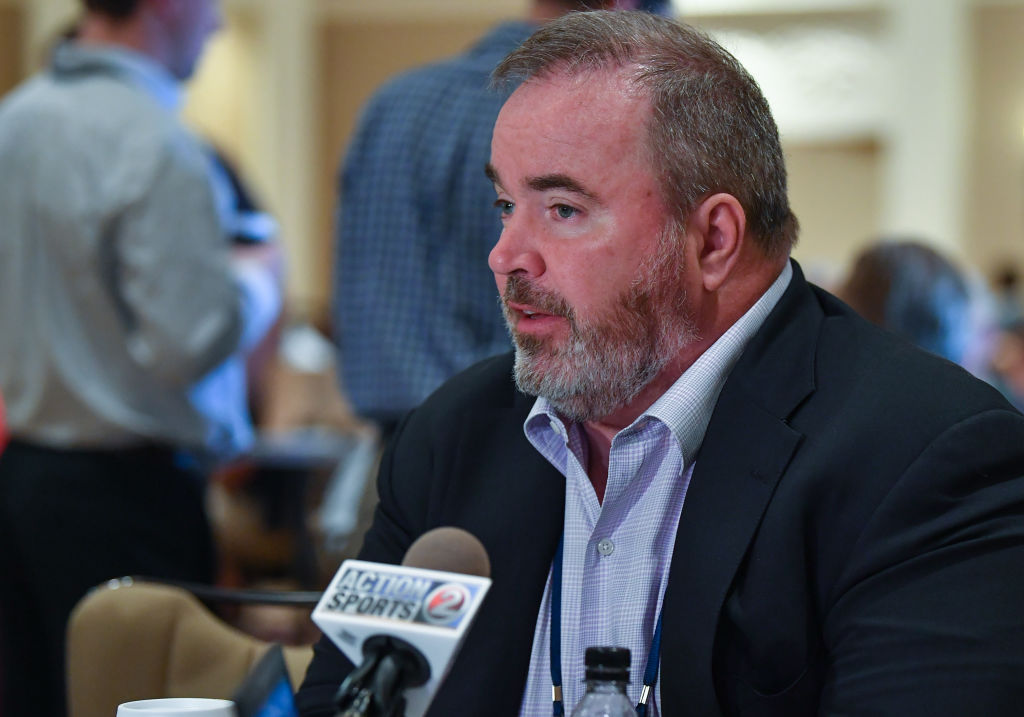 Mike McCarthy took over for the Green Bay Packers in 2006. At this time, the team was approaching the end of the Brett Favre era and on the verge of drafting their future quarterback Aaron Rodgers. Green Bay was never going to be an easy place for McCarthy as fans craved another Super Bowl. Fortunately, on paper, his tenure was largely successful. 
McCarthy kept Rodgers on the bench for two years before unleashing him into the starting lineup and dropping Favre. The impact of that decision was felt almost immediately. Although Rodgers only led the team to a 6-10 record in his first season as a starter, he showed the intangibles of a star-caliber quarterback. 
By 2009, the team began a tradition of winning that's lasted for much of Rodgers' tenure. By 2011, they were Super Bowl Champions. With a quarterback in his prime and a coach with an ability to win, the future looked bright for the Packers. 
To say that what happened after 2011 was a disappointment might be an overstatement, but the team couldn't match its Super Bowl glory. His relationship with Rodgers was allegedly rocky from the start. Reportedly, Rodgers resented the length of time it took for him to start. By 2018, the Packers had two losing seasons, and McCarthy was shown the door. 
A second chance
After just one year away from the game, McCarthy has another job, now with the Cowboys. Dallas fans have high expectations, and this passion might be eclipsed by eccentric team owner Jerry Jones. McCarthy will have a leash as he puts his mark on the young team. But there will also be expectations that come with the job.
ProFootballTalk's Charean Williams recently sat down with NBC Sports' Mike Tirico to talk about what the team expects. Williams spoke with McCarthy in the lead-up to the NFL draft. She believes the team has taken the proper steps to improve on a disappointing 2019. A year away from football could help McCarthy's perspective on how he can utilize talent. 
One could argue that the NFL has changed a lot since McCarthy was let go. A sport dominated by the old guard of quarterbacks is seeing a youthful resurgence. With a winning coach who's been able to look at this from afar, McCarthy's signing with the Cowboys could be the best thing for all.
Can Mike McCarthy do it?
There are still lots of factors that will play into McCarthy's success in Dallas. The team's future is still in limbo, as they try to come to terms with quarterback Dak Prescott. Furthermore, the team has gone a quarter-century without a Super Bowl. And Jones is likely to be less patient with McCarthy than he was with Garrett. 
Time will tell if the Cowboys will succeed with McCarthy. But with his resume and a newfound perspective, the best years could be ahead of the 57-year-old Super Bowl champion.