How George Karl Can Save the Sacramento Kings
George Karl is officially back on the bench after reaching an agreement with the Sacramento Kings to become their next head coach. Although the specific details of the deal have yet to be released, sources are saying that Karl will receive a four-year contract, worth around $15 million. And he's surely going to have to work for his money. For while George Karl is a fantastic coach, he most certainly has a difficult task ahead of him.
If any team in the NBA is in dire need of a makeover, it's the Sacramento Kings. Not only are they fourth in the Pacific Division, with a 18-34 record, but now they're about to be on their third coach before we've even reached the All-Star break. The Kings have pretty much been in disarray since the season began. They have no identity. They are without direction. And they play in the ultra-competitive Western Conference. It's safe to say that they're not going anywhere anytime soon.
But Karl's hire is not a myopic decision. If anything, the Sacramento Kings have some talented players on their roster. They just need an experienced mind to come in and help them achieve their potential. This season is most likely going to be a wash. But if anyone can come in and help the Kings build toward a future, it's George Karl.
All statistics are courtesy of Basketball-Reference.com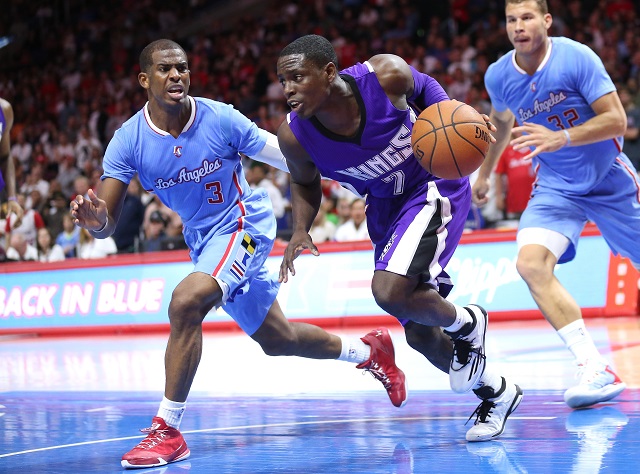 The main thing that George Karl has to do in order to ensure the success of the Sacramento Kings is get DeMarcus Cousins to buy into his game plan. After all, a lot of people have wondered if the two are going to be able to coexist. Cousins is one of the most talented big men in the league, but sometimes his game is overshadowed by his poor body language, ego, and history of immaturity. But that shouldn't be an issue for Karl. He's no stranger to big personalities.
In his 25 years as an NBA coach, Karl has dealt with his fair share of big egos. While in Seattle, he had to contend with the likes of Gary Payton and Shawn Kemp. And yet, he was able to lead the SuperSonics to the NBA Finals in the 1995-96 season. During his tenure as head coach of the Denver Nuggets, Karl roamed the sidelines of a team that consisted of Carmelo Anthony, Allen Iverson, and J.R. Smith. We can only imagine the headaches he probably dealt with. But regardless, the majority of the time, the same outcome was achieved: Karl's teams won.
If George Karl knows how to do anything, it's win. He has 1,331 of them — the sixth most in NBA history — and he's been to the playoffs 22 times. He is the perfect guy to instill this kind of mentality in the Sacramento players. They have suffered far too long in a culture based around losing, and it's about time they learn what it takes to win. Karl is a very smart coach, who understands the nuances of the game. If the Kings are willing to listen, he has a lot to teach them. In fact, Sacramento has the foundation of a team that's more than capable of playing the kind of up-tempo ball that Karl likes. They just need someone to push them in the right direction. And they just hired him.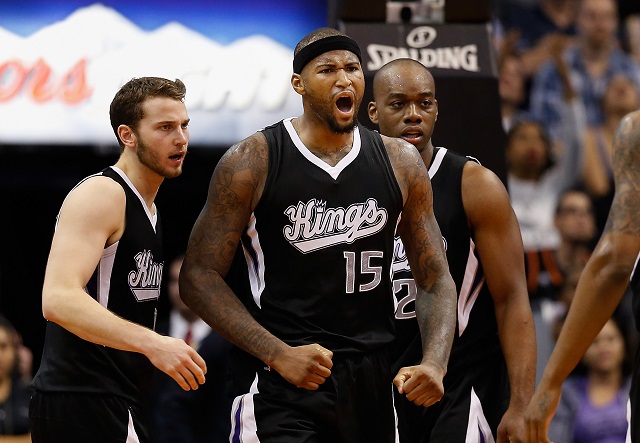 Besides having a star in Cousins, the Kings have a talented core made up of Darren Collison, Rudy Gay, and Ben McLemore. And yet, they have a serious issue with scoring. They only put up an even 100 points per game, which puts them at 16th in the league. You're not going to win if you can't score points, which is exactly what Karl's teams do. In his final season (2012-13) in Denver, the Nuggets led the league in scoring, and were putting up 106.1 points a contest. Not only that, they were winning ball games (57 to be exact). How did they pull this off? They pushed the ball. Which is exactly what needs to happen in Sacramento.
The Kings are ninth in the NBA in pace, at 94.6. With the players they have on their roster, that should never happen. Collison is a speedy point guard, Rudy Gay is an athletic freak, McLemore can knock down shots, and "Boogie" Cousins can do it all. This team should be go, go, go. That's what Karl likes. And that's what he brings to the table. The question is: Are the Kings players ready to buy in?
There are no guarantees that this new relationship is going to last. Perhaps Karl is too old school to be able to effectively relate to DeMarcus Cousins. Maybe this Kings team will not be able to deal with the demands of their new head coach. A lot can go wrong. No one expects this to be easy. But when all is said and done, George Karl is the right man for the job. And it's time for him to get to work.