How Heisman Winner Jason White's Painful Injuries Cost Him His NFL Career
Jason White was once a quintessential picture of a surefire NFL star. A five-year stint at Oklahoma saw him go from benchwarmer to redshirt sophomore to Heisman-winning quarterback. While most winners of college football's most coveted award have a promising next chapter, White never had the chance.
Jason White's career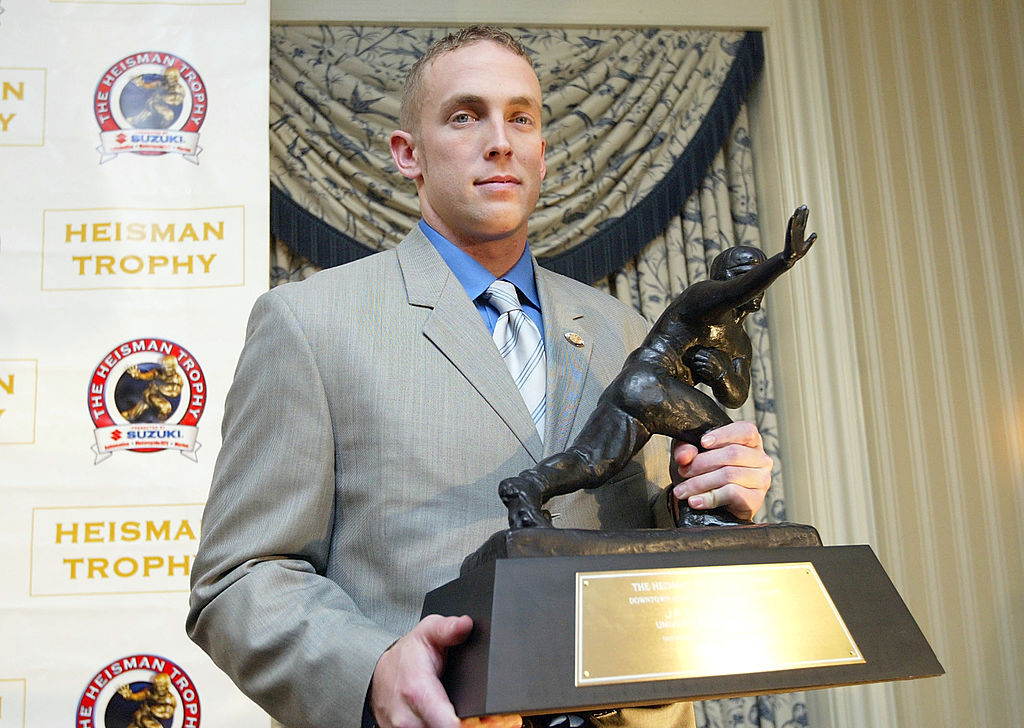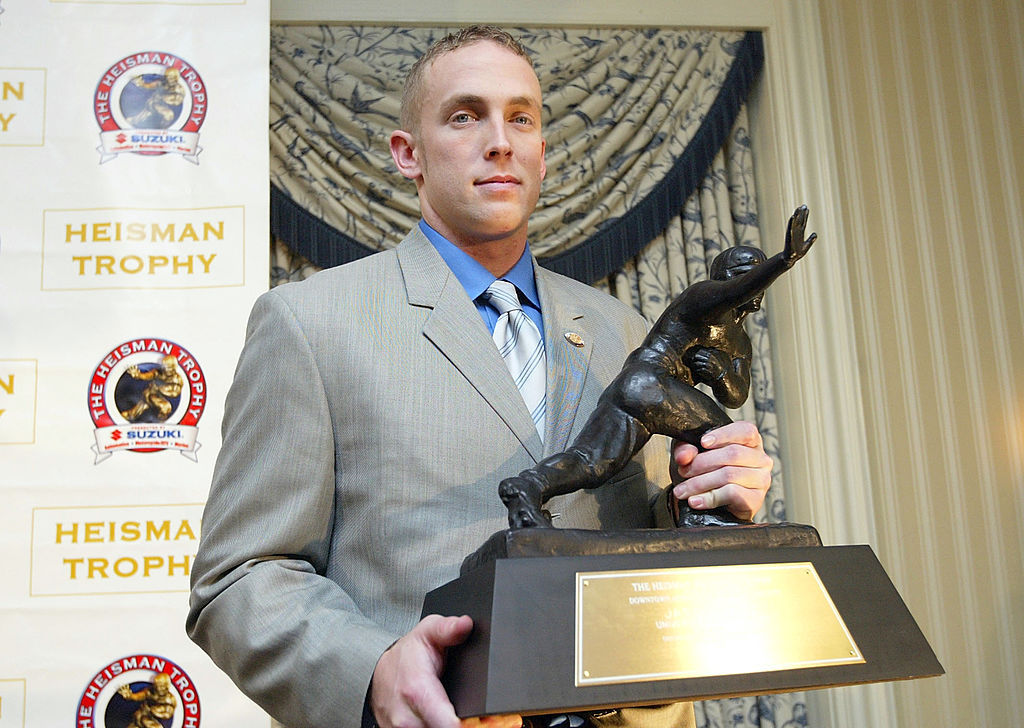 In 1999, White began his career as the third-string quarterback for Bob Stoops' Oklahoma Sooners. The Oklahoma native spent most of the season on the bench, appearing in only three games. After once again losing out on a starting spot, White decided to redshirt his sophomore year. By the time he got back, he was a bench player once more, but appeared in seven games, including some starts after injuries forced him into the lineup.
A knee injury cost White the bulk of his junior season, giving him another year of eligibility. These knee injuries were becoming a concern. White had already received surgery in the 2001 and 2002 offseasons following consecutive anterior cruciate ligament tears. Still, at just 21 years old, he had promise to go along with the concern. By 2003, White seemed healthy and on the verge of breaking out.
In his first season as a starting quarterback, he threw for 40 touchdowns and only 10 interceptions as well as 3,846 yards with a 61.6% completion rate. Although his knee injuries affected his mobility, his accuracy and ability to get the ball down the field made him an exciting prospect in his fifth year with the Sooners.
White beat out Eli Manning for the 2003 Heisman Trophy. And he still had another year to prove he was more than a one-season wonder. 
White's final season at Oklahoma
White had an incredibly long college career. Although he only officially played five seasons, he was in his sixth year with Oklahoma when the 2004 season began. Not only was he older than his competition, but he had multiple knee surgeries and injuries in his football career already.
In 13 games as a super senior, White had another breakout year, details The Oklahoman. Although the Sooners ran a more conservative offense with regard to his arm, he threw with 65% accuracy en-route to 3,205 yards. White finished the year with 35 touchdowns and nine interceptions for a quarterback rating of 159.4, a career-best. He followed up his Heisman season going third in the voting. NFL rumors continued taking form. 
NFL teams knew White would be a gamble with injuries like his. However, despite these feelings of distrust in his knees, no Heisman winner had ever missed out on the NFL without choosing to do so. Sadly, this anomaly became a reality for White, as he watched the entire draft without hearing his name.
White's cautionary tale and post-football life
White entered tryouts for the NFL and even signed a contract with the Tennessee Titans. But his lingering knee issues made him call it quits before he had a chance to step on the field.
Fortunately, the former QB has experienced some success after his football career with several business ventures. He's operated Jason White Companies, which owned a shoe store and OSU/OU memorabilia store. Living in his hometown of Tuttle, Oklahoma, White serves vice president of sales for Oklahoma City-based Air Comfort Solutions, according to Tulsa World.
White often appears on commercials and billboards in the Oklahoma City and Tulsa areas. As Tulsa World reports, the 39-year-old loves to weight lift at the gym, but White avoids running as it still hurts his knees. He entered the Oklahoma Sports Hall of Fame in 2017.
Once the face of college football, White's experience shows us that nothing is guaranteed in sports. Oklahoma Sooners will always wonder what could've happened if White maintained his health and made an impact in the NFL.
Follow more updates from Sportscasting on our Facebook page.