How Justin Thomas Restrained His Golf Obsession to Ensure He Didn't Burn Out
Justin Thomas has become one of the top players on the PGA Tour. At a young age, he demonstrated a high aptitude for golf. But many child-athletes burn out after spending their formative years pushing themselves too hard. How did Thomas avoid that fate? The answer lies with his father, Mike, who helped Justin restrain his golf obsession so he didn't lose his passion.
Justin Thomas's golf obsession and his dad's foresight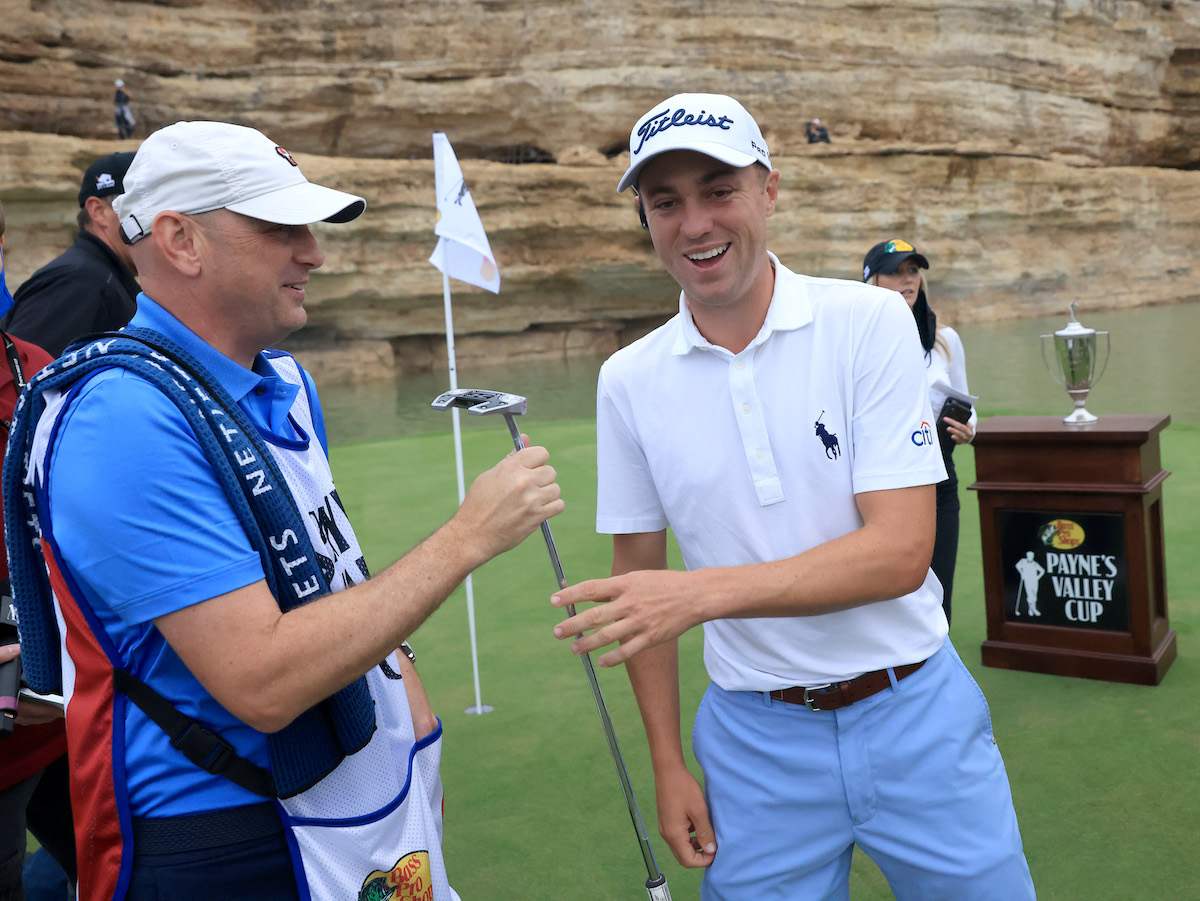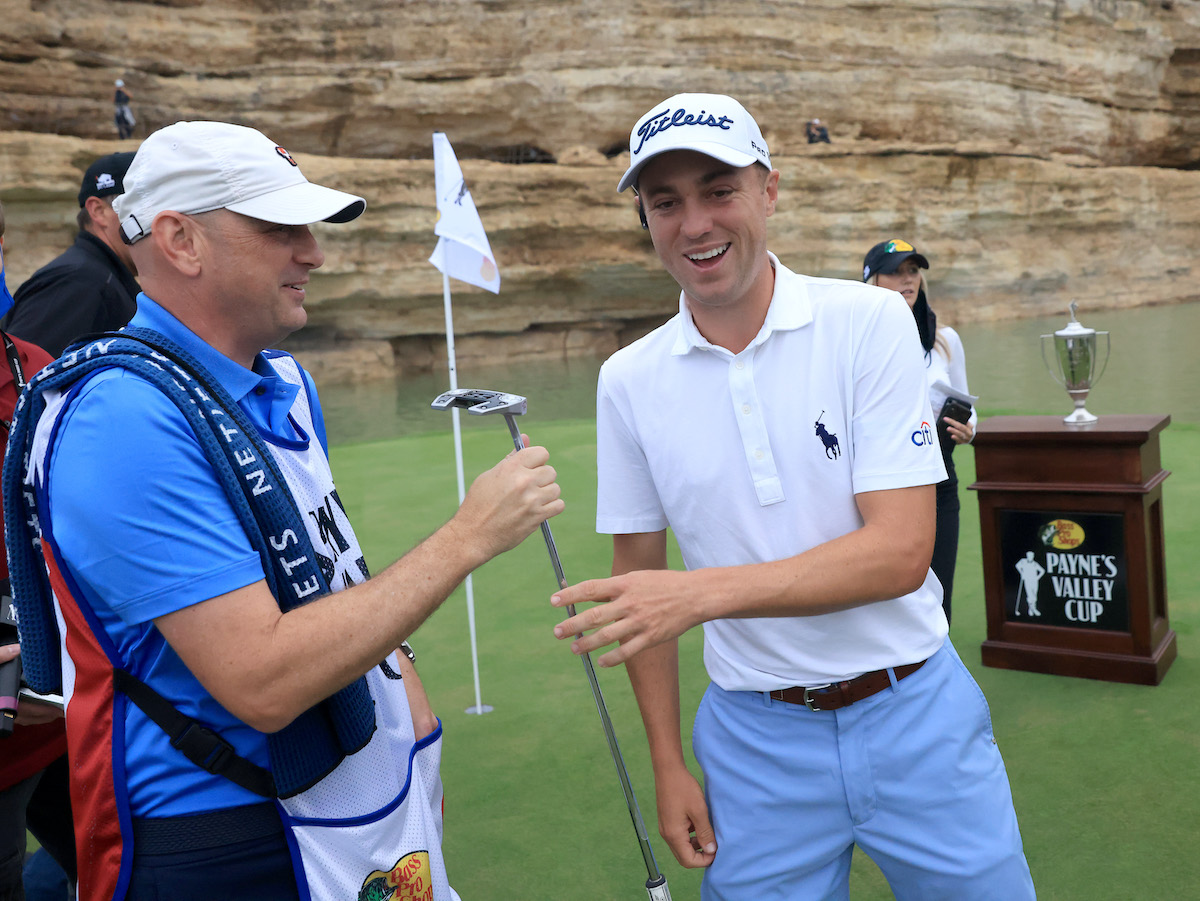 When most people think of sports prodigies, they tend to think of overbearing parents who double as hard-charging taskmasters. The examples of young athletes who had all the potential in the world only to flame out when they got to college or the pros are too high to count.
So many parents took the approach of being aggressive in monitoring how hard their children worked. Justin's father did nothing of the sort. According to the Wall Street Journal, Mike made sure to never push Justin so hard that the boy fell out of love with the game. 
"My goal with him was every time you come out here, we're going to have fun…It wasn't instruction. It was fun. Then, I was able to sneak some instruction in just because he'd ask me."
That's a far cry from the route many elite athletes' parents took. So what was his upbringing like that facilitated his current success on the PGA Tour? 
Justin Thomas's upbringing and how it paved the way for his success
When Justin was young, his father worked at a country club while his mother worked in the pro shop. He hit the driving range by age two. When most kids are learning how to walk, Justin was learning to send bombs down the fairway.
The country club staff allowed Justin what essentially amounted to unfettered access to the club course. He could play as much as he wanted, wandering around without supervision. Justin also received training at a unique junior golf facility known as Harmony Landing.
There, rather than having high-stakes or high-pressure situations, the players were encouraged to grow and develop in a less stressful environment. So how did the approach Justin's dad took to his son's development work out for everyone? Pretty good, all things considered. 
The rise of Justin Thomas on the PGA Tour
The result of Mike's work speaks for itself. Since coming to the PGA Tour in 2015, reports the PGA, Thomas has won 12 times on Tour with over $35 million in career earnings. He won the 2017 FedEx Cup, netting him $10 million in one fell swoop. His 2017 PGA Championship victory earned him just shy of $2 million. He is the 25th highest earning golfer of all time and as of September 16, the highest-earning performer on the PGA Tour this season. 
So what's the lesson here? Mike Thomas's approach to his son's development may be more effective than what the parents of most prodigies do. It may seem counterintuitive, but Mike's hands-off angle seems like it helped.
By encouraging his son to love the game just like any avid golfer would, he made him more likely to continue playing and work even harder. He didn't push him too hard, preventing him from being soured on his experience with the sport. That ultimately led to Justin becoming one of the top pros on Tour.