How Kevin Mawae Became the 1st Native Hawaiian Enshrined in the Pro Football Hall of Fame
The Pro Football Hall of Fame is every NFL player's dream. In 2019, five of the most worthy NFL players entered, and Kevin Mawae was one of them. For the most part, it was a proud moment for the athletes entering the hall. But Mawae had another reason to be proud. With his enshrinement, Mawae became the first native Hawaiian inducted into the Pro Football Hall of Fame. 
Many NFL fans didn't know Kevin Mawae was a native Hawaiian 
During his NFL years, most fans thought the center was a dark-skinned Louisiana kid; they didn't read much into his heritage. But Mawae has deep roots in Hawaii, details Sports Saturday. His father was born in Honolulu and grew up on the island of Kuaui. He only moved away in order to join the Army.
Mawae doesn't only claim the Hawaii heritage but lives as his father taught him. He is familiar with the Kapu system and various Hawaii traditions, which he and his wife practice religiously. He even has a warrior tattoo around his arm and a shark tattoo on his right hand, which are his family's "aumakua." 
Mawae practices the luau faithfully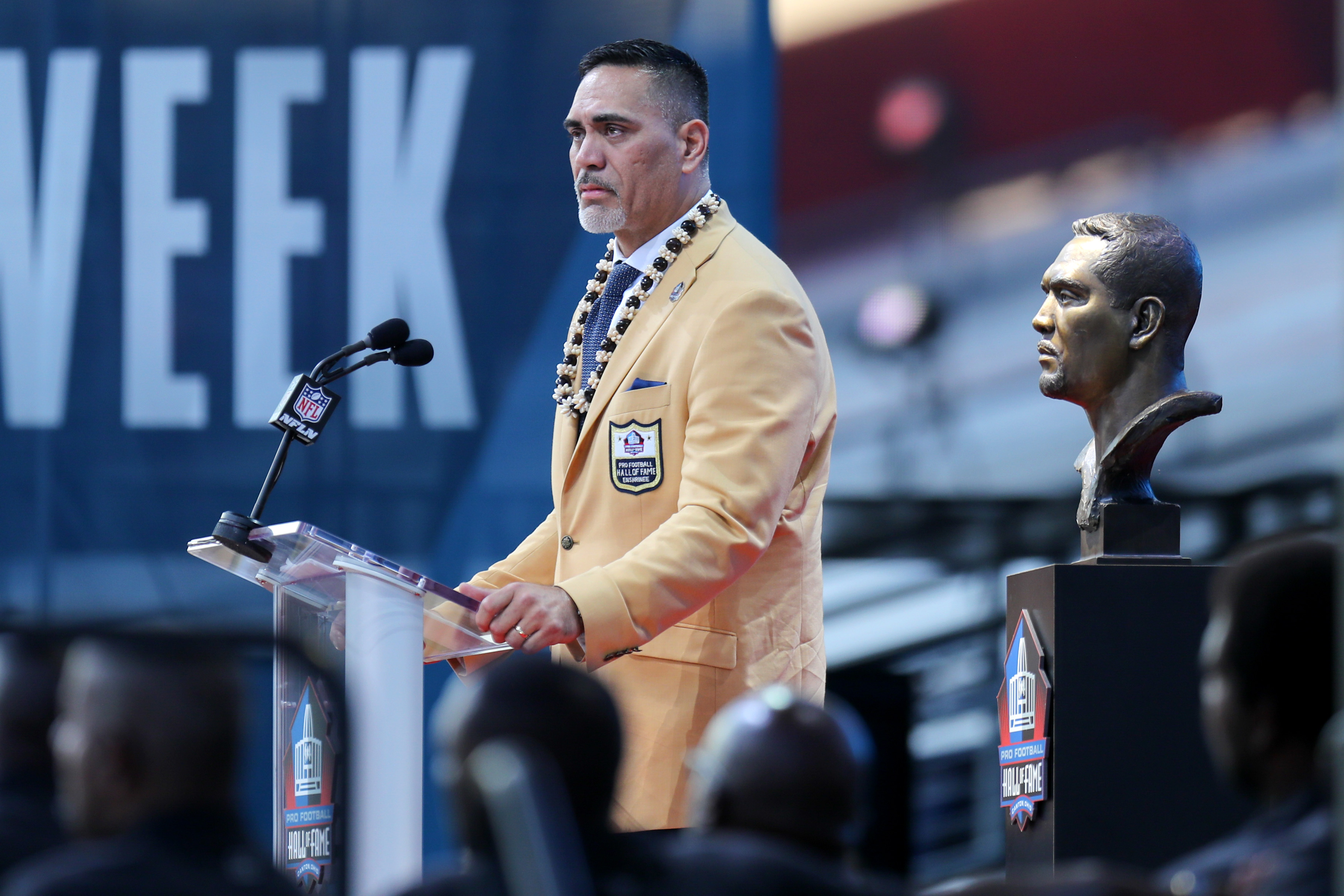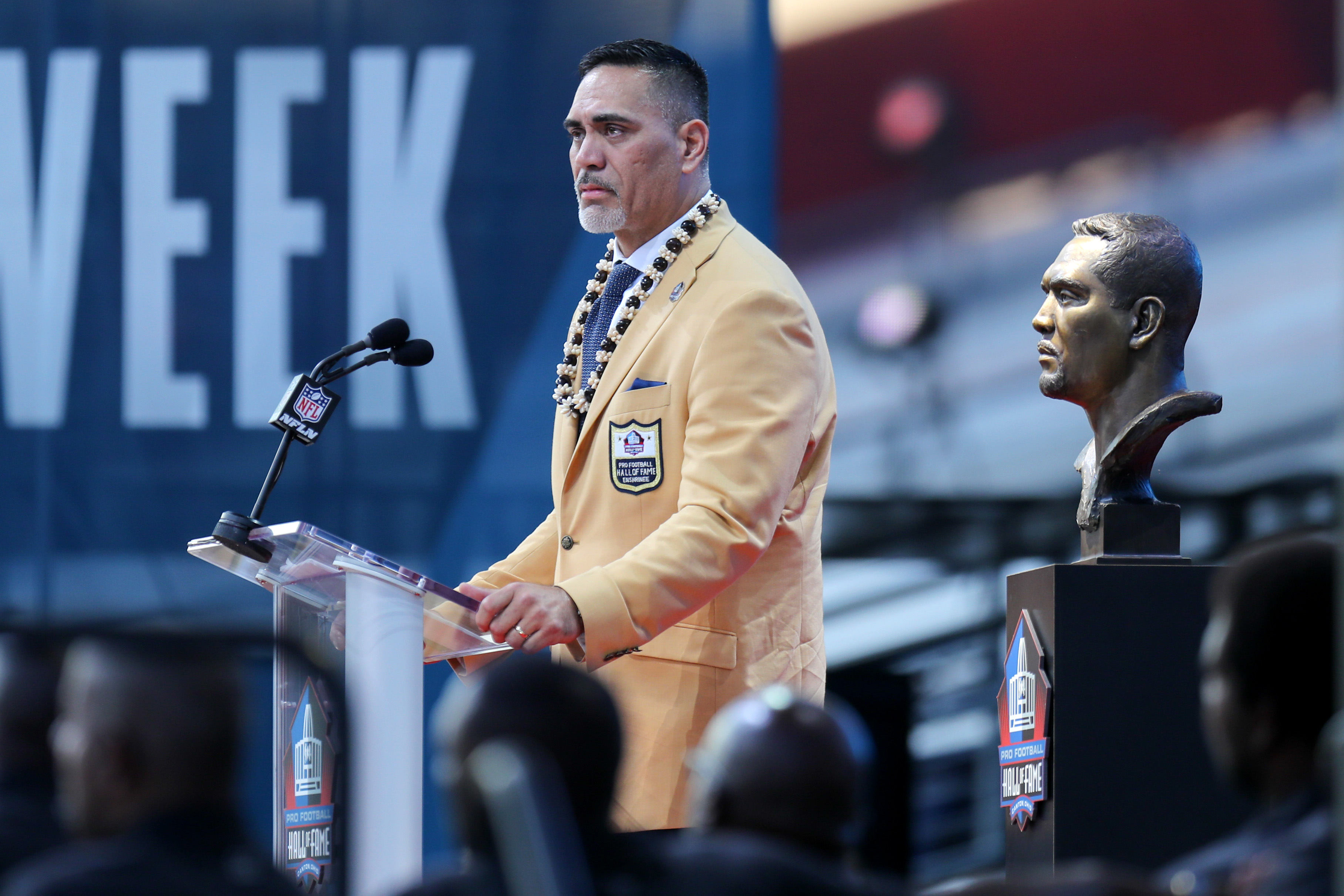 Luau is an ancient Hawaiian ritual that celebrates a significant life event or achievement. Mawae's performances serve as a reason why centers are the best first-round NFL draft picks, and he has plenty of success stories.
One way he celebrates big wins in his life is by holding authentic Hawaiian luaus, reports The Advocate. Not being left out of the action, Mawae's dad and brothers even get together and do the Kalua pig. His dad also tries to get as much poi as he can from the family in Hawaii. 
Strong roots back home are not complete without Hawaiian music. Mawae confesses to playing as much contemporary Hawaiian music as possible to complete the Hawaiian atmosphere. With a deep connection to his native land, it's no surprise that he confesses to finding excuses to visit Hawaii.
He waited 27 years to visit Hawaii for the first time 
Kevin Mawae was born in 1971 in Georgia, where his father was stationed at the time. Despite the life lessons instilled in him at a tender age about his roots and traditions, Mawae didn't visit Hawaii until 1998. 
He came as a players' union representative and was lucky enough to stay in Kauai and see where his dad grew up. After that, he had several opportunities to visit his homeland and always made the most out of his trip. 
Mawae's HOF speech honored his career, family, and heritage
Not overlooking his incredible NFL career, Mawae made it clear of how proud he was of his roots, reports KHON. "I am Hawaiian, and I am humbled to be the first Kanaka Maoli to represent the people of Hawaii and the first Hawaiian to enter into the Pro Football Hall of Fame," said Mawae at the podium. 
Mawae's stellar NFL career included 1000-yard rushers in 13 of his 16 seasons, details the Pro Football Hall of Fame. He had eight Pro-Bowl selections, first-team All-Pro six times, All-AFC five times, and was selected to the NFL's All-Decade Team of the 2000s.
He accredits two areas of his childhood to shaping up the man he has become. The first and the most obvious was his Polynesian and Hawaiian culture, which was on showcase at the enshrinement as he donned a Lei, and the second was growing up the Army way. He even confesses that joining the Army was his backup plan in case the NFL didn't work out.