How Kobe Bryant Just Made NBA History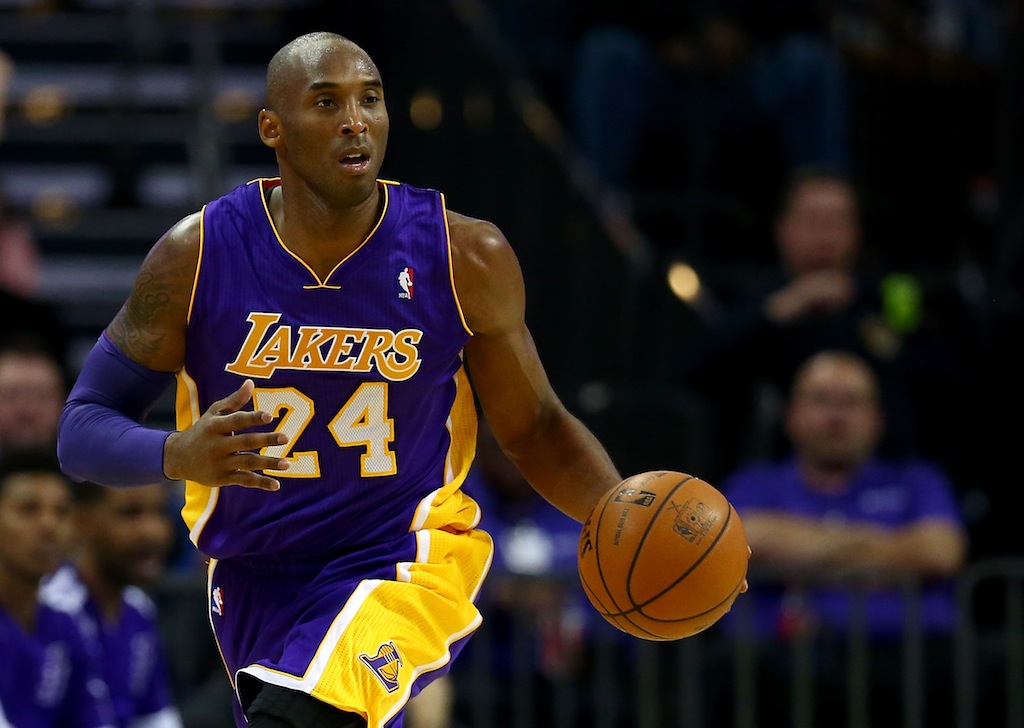 It's hard to believe that Kobe Bryant will retire after the 2015-16 NBA season. Even after he made his announcement, courtesy of a poetic letter to basketball on The Players' Tribune, it didn't seem real to us. It still doesn't. We're sure we're not alone in this sentiment. While we've often stressed that Bryant owed us, the fans, nothing and that his Ultimate Warrior-esque career was already so magnificent that he had nothing left to prove, it's still comforting to know that, night in and night out, No. 24 would continue to lace up his kicks and suit up for the purple and gold.
But Father Time is undefeated. The Mamba's swan song is more than enough proof of that (as is the general decline of his game). Every time the Los Angeles Lakers take the floor, they bring us closer and closer to that dreaded day when we'll have to say goodbye to one of the greatest players to ever pick up a Spalding. And yet, while the Bryant we see today is far from the player we all remember, that doesn't mean he won't occasionally turn back the clock and give us the kind of show we were hoping for. Which is exactly what he did on Thursday night, in classic Bryant fashion, by scoring himself into the record books.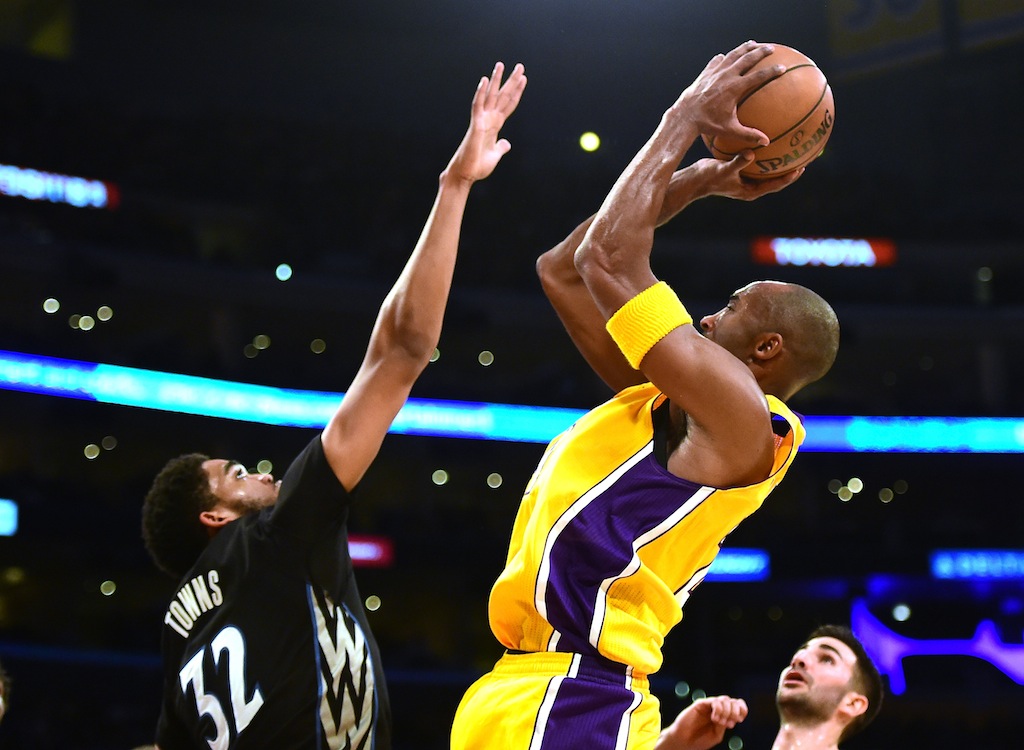 Heading into Thursday night's contest with the Sacramento Kings, Bryant ranked No. 3 on the NBA's all-time scoring list. When the final buzzer sounded, and the Lakers had fallen by a score of 118-115, nothing about that position had shifted. However, thanks to a 28-point outing, courtesy of going 10 for 18 from the field, Bryant did join an unbelievably exclusive group: The 33,000-point club. In the history of the NBA, only two players had ever scored more than 33,000 points in their career: Kareem Abdul-Jabbar (38,387) and Karl Malone (36,928).
With a throwback performance in his final game in Sacramento, Bryant now makes it three. That's something truly special — just ask the Kings. "Kobe was amazing; I tip my hat to him. He had a great game and gave the crowd what they wanted," said Ben McLemore, who guarded Bryant for much of the game. "Defending him in his final game in Sacramento was an honor. It's something I will remember forever." If you find yourself with an opportunity to watch Bryant play in person this season, don't squander it. Sure, he's no longer the player he once was. But trust us, there will never be another player like him. And history will reflect that.
Statistics courtesy of Basketball-Reference.com and ESPN.go.com.