How Kobe Bryant Just Made NBA History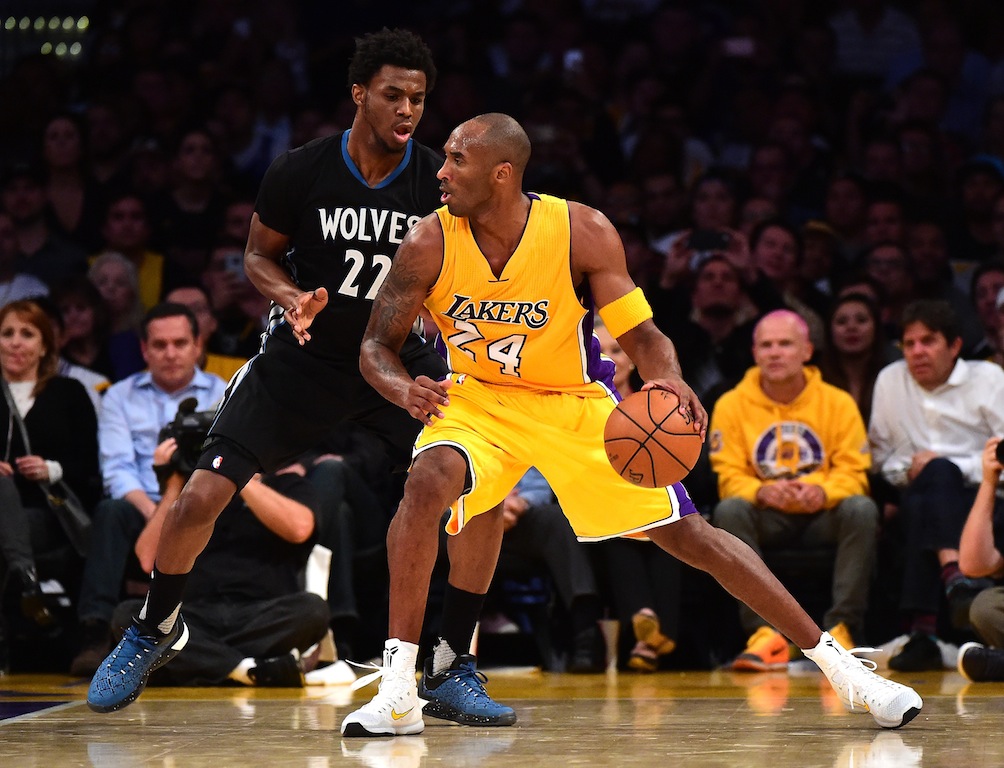 Kobe Bryant first suited up in the NBA during the 1996-97 season. At the time, he was just an 18-year-old kid right out of high school. And while it was the Charlotte Hornets who had selected him with the 13th overall pick in the '96 draft, it was the Los Angeles Lakers who ultimately made sure he became a part of their organization. What a decision that turned out to be.
Now entering his 20th season in the league, Bryant has accomplished more than most could've dreamed of. He's a 17-time All-Star, a league MVP, No. 3 on the all-time scoring list, and a winner of five NBA championships. His list of achievements goes on and on. And yet, if you were to ask him what he's done throughout his career that has meant the most to him, you might be surprised by the answer. It actually happened on Wednesday — during the team's regular-season opener of the 2015-16 season — when he began year No. 20 with the Los Angeles Lakers.
"That's probably the most special one to me," said Bryant. "I've always dreamed about being with one organization and being with this organization as a kid. I've been in this jersey for more than half my life. That's crazy."
What Bryant has managed to do is pretty special. What Bryant has done is most certainly crazy. But if we really want to put this latest milestone in perspective, it's important that we acknowledge one simple fact: It's also historic.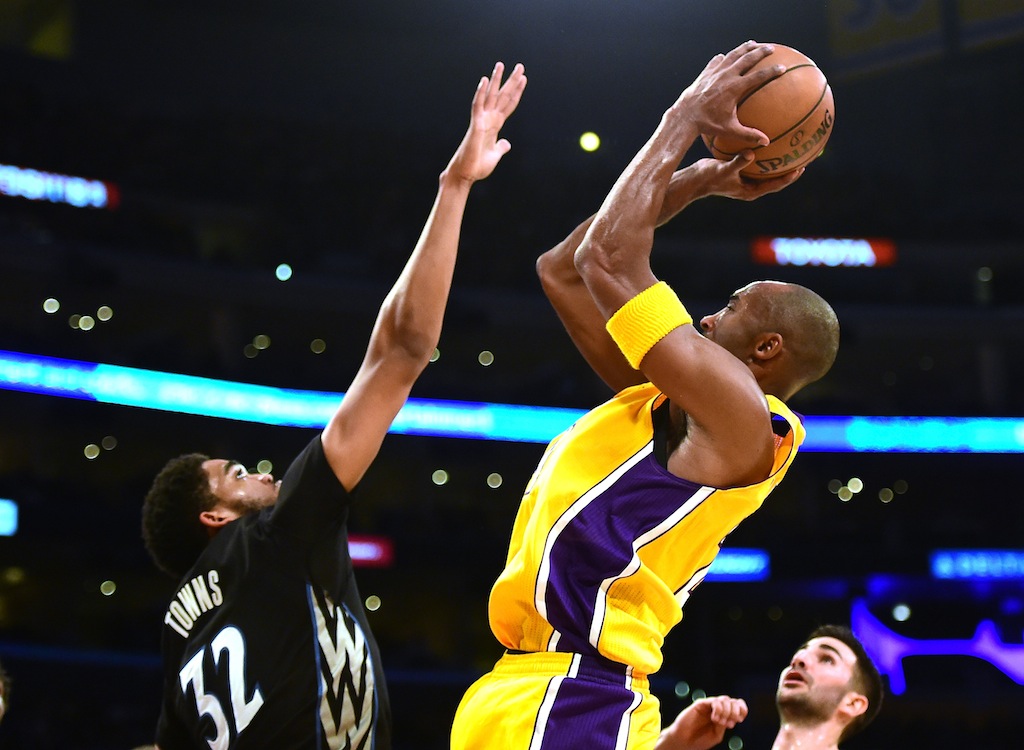 In the history of the NBA, only four others individuals — Kareem Abdul-Jabbar, Kevin Garnett, Robert Parish, and Kevin Willis — have ever played 20 seasons. However, none of them ever did it with just one franchise. That feat belongs to the Black Mamba.
As if that wasn't impressive enough, according Elias Sports Bureau, via ESPN, our boy Kobe "is the only player in any of the four major North American sports leagues to play 20 or more seasons all for a team based in L.A." That's nuts. Prior to tipoff, even Lakers coach Byron Scott acknowledge how incredible Bryant's latest accomplishment would be. Said Scott, "I don't know if we'll see that one again, either." Bryant, for his part, simply felt blessed.
"I'm just extremely fortunate, extremely blessed to have been selected by such a class organization," Bryant said. "Twenty years, that's a long time to be doing anything, and in this day and age, with so much turnover in teams, I feel really, really blessed to be here 20 years."
The only way for a new record to rise, is for another one to fall. In the case of this particular milestone, Los Angeles' No. 24 surpassed another of the game's greatest players, point guard John Stockton, who played for the Utah Jazz from the 1984-85 season until he hung up his Nikes following the 2002-03 campaign.
Considering how competitive Bryant is, we imagine the only thing that could've made Wednesday even more special, would've been if the Lakers had won their opening-night game. Unfortunately, they came up just short, falling to the Minnesota Timberwolves by a score of 112-111. Still, there will be plenty of opportunities for Bryant to help this young group rack up the Ws. What he managed to accomplish this year, playing in his 20th season for a single franchise, has never been done before. And it may never be done again. "Mamba out."
All statistics are courtesy of Basketball-Reference.com and ESPN.go.com.