How Lamar Jackson's Mother Raised the MVP-Worthy Quarterback
Lamar Jackson might be 2019's breakout star, but he didn't get where he is without a little help. The quarterback has been candid about his upbringing and the way he used to practice football long before he was in the NFL. Jackson's mother, in particular, played a major role in his upbringing.
Lamar Jackson's mother
Jackson's mother hasn't simply been there to offer moral support. She acts as his manager, and before he was in the NFL she served as a coach, too. According to Sports Illustrated, Jackson's father died when the future QB was only eight years old — on the same day his grandmother died. 
"I was the guy [who] would just go out there and play," Jackson told NBC Sports recently. "But I didn't want to prepare in the right way … My mom would make us do it." 
This meant he and his siblings were out there running, doing drills, and doing what they needed to make it into high school football and beyond. Jackson has spoken extensively about the impact of the adults in his life, including his high-school football coach Rick Swain. But none have been here as long and as often as his mother.
Jackson's work ethic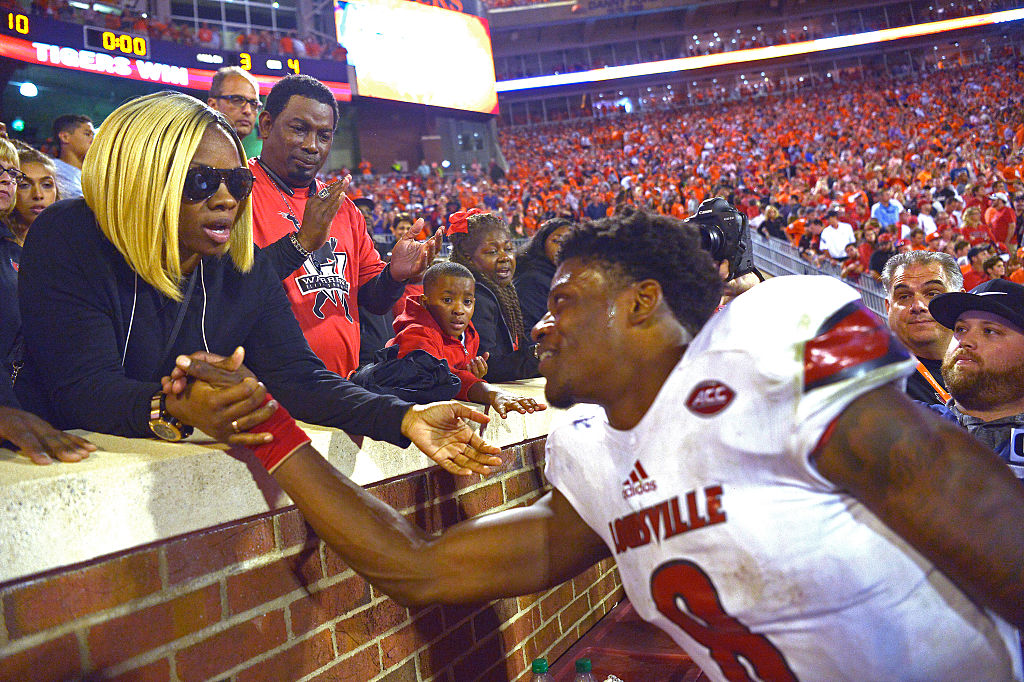 As a kid, Jackson wanted to do kid things, like sleeping in and playing games. As much as he loved football, he was naturally distracted. But it was his mother who made sure he wouldn't succumb to whims at the expense of his game. 
"She instilled that in us," Jackson said. "Some guy might get hurt, but you're going to do better because you're working when no one else is." This upper hand may explain why Jackson isn't content with just being another quarterback.
It also explains why he shies away from comparisons to Michael Vick and other running quarterbacks through NFL history. He never wanted to be like everybody else; he wanted to be himself, and without the guidance of his mother, he may not have done it. 
Jackson discussed how his mother's coaching didn't just motivate him and his siblings, but the neighborhood children grew to love and respect her, too. Jackson credits her for helping him get off the streets and making something of himself.
Did his mother's approach to football work?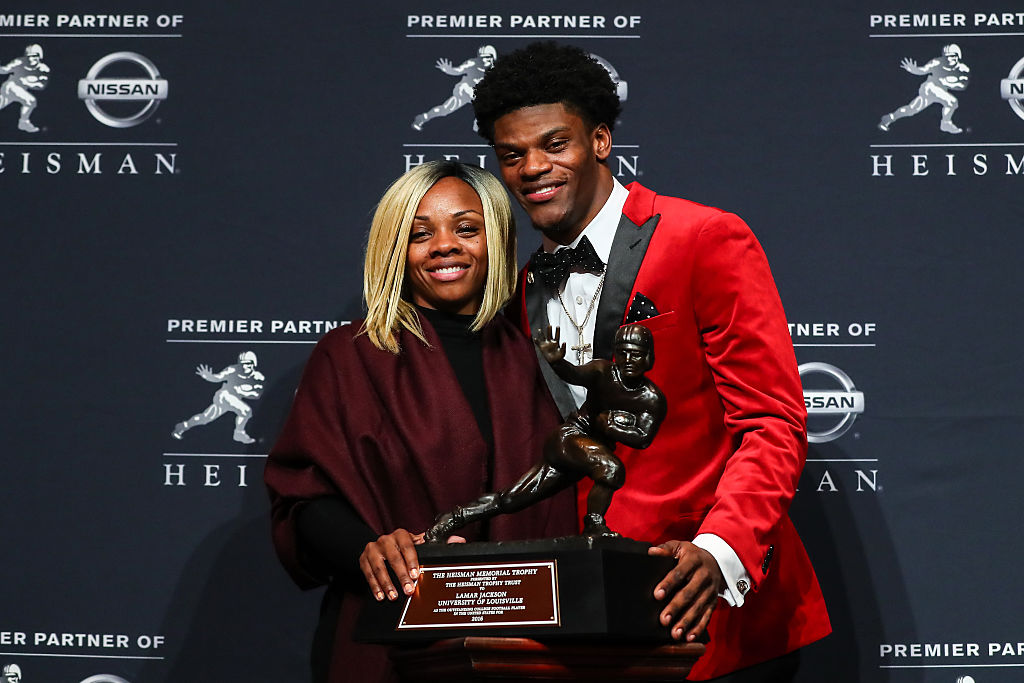 Jackson is now the talk of the town in the NFL. While some believed his success last year was a fluke, he has proven them wrong by rushing the football in an era when many believed this type of quarterback was extinct.
Jackson erupted this season, throwing 2,677 yards at a 66.3% clip, an 8% improvement over last year. With only six interceptions, he's thrown 28 touchdowns after only six last season. The 22-year-old has also rushed for an additional 1,017 yards and seven touchdowns, putting him in some exclusive company. 
While a child with Jackson's upbringing could've quickly succumbed to hardships, he turned obstacles into one of the greatest double-threat seasons in NFL history. Without his mother, however, Jackson may not have been able to do any of it.