How Life After the NFL Forced Terry Bradshaw to Face Both His Mental Illness and Learning Disability
Terry Bradshaw is a former quarterback turned outspoken football analyst who's both incredibly popular and wealthy. He still has challenges he faces, however. Bradshaw has struggled with a learning disability (ADD) and mental illness (clinical depression) for much of his life.
While it's been a battle for the former Pittsburgh Steeler, he hasn't let it define him and he's gotten treatment for it. Let's take a closer look at Bradshaw's struggle and his story.
Terry Bradshaw's career overview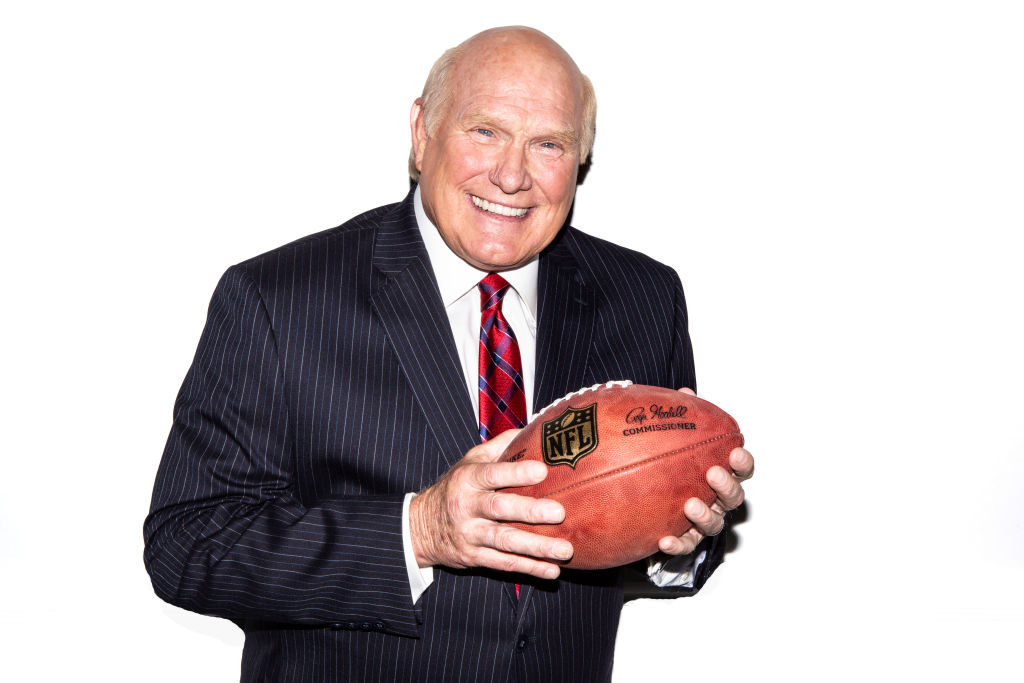 RELATED: Was Terry Bradshaw a Great Quarterback?
The Pittsburgh Steelers drafted Bradshaw with the first overall pick of the 1970 NFL Draft. He played his entire career in the Steel City, retiring following the 1983 season. He finished with an overall record of 107-51 and 212 touchdown passes.
Bradshaw's numbers may not seem like much compared to the gaudy passing statistics of today's NFL, but it's important to put his accomplishments in their proper context.
Bradshaw played in a time when passing wasn't as widely used as it is now — the running game was featured much more prominently. Because of that, his totals may not add up to today's greats. But Bradshaw made three Pro Bowls and won four Super Bowl championships. There are few quarterbacks who can claim either.
Following his pro career, Bradshaw moved to the studio to become an analyst. He's most famous for appearing as part of the flagship crew for the NFL on Fox Sunday broadcasts in 1994.
He's been with Fox ever since, and he currently mans the desk with Curt Menefee, Howie Long, Jimmy Johnson, and Michael Strahan.
What was the low point?
While Terry Bradshaw has had a fortunate life in many respects, he's still had his fair share of obstacles. According to a profile on Bradshaw for the site HopeToCope.com, the former quarterback has had experiences with both ADD and depression.
Bradshaw battled depression throughout his career, recounting a time when he broke down and cried on the field at Three Rivers Stadium during a game.
Bradshaw described his low point as occurring when his third wife left him in 1999. The two had been married for 16 years and had two daughters together.
Depression consumed Bradshaw, and he began drinking heavily to cope. He quickly realized it was not the healthiest way to deal with his problems.
How Terry Bradshaw has learned to deal with his challenges
RELATED: Ben Roethlisberger Shaved His Beard to Send an Important Message
According to Bleacher Report, a doctor diagnosed Bradshaw with clinical depression in 1999. He began taking medication that helped him deal with his issues, and he said it was a big part of his recovery:
"When you're clinically depressed the serotonin in your brain is out of balance and probably always will be out of balance. So I take medication to get that proper balance back. I'll probably have to be on it the rest of my life."
Bradshaw also wrote a book about dealing with depression, one he said many men have approached him about and thanked him for. Per his interview with HopetoCope:
"…I have had men, and it's at the grocery store. Honest to goodness. They'll shuffle over to me, fidgeting in the aisle and go, "Hey, man. I read your book. I got depression too. Appreciate all you're doing for us now." And then they'll leave and go away.…"
It's an inspiring thing to see someone who seemingly has it all experience depression and then deal with it in healthy ways. While Bradshaw's initial decision to turn to alcohol only left him more despondent, he got help and treatment.
He's also serving as an example for others by sharing his story. Bradshaw is proof positive that no matter how rich and successful you are, depression can impact anyone.
All stats courtesy of Pro Football Reference