How Many Coaches Has LeBron James Gotten Fired?
LeBron James of the Los Angeles Lakers is known for many things. He's one of the greatest NBA players ever, a world-class entrepreneur, and a generational talent who's captured the hearts of NBA fans. He's also garnered a reputation, fairly or unfairly, for being tough on coaches.
Let's look at James' relationships with his NBA coaches to figure out how many coaches have been fired under his watch. 

LeBron James' reputation as being hard to coach
For context, compare James to Michael Jordan. The Bulls legend often serves as a barometer to measure the greatest players. The "LeBron vs. Jordan" argument rages on to this day. And we'll never truly be able to choose one as they played in different eras. 
Jordan had a notoriously big ego, but he subdued it for a coach he respected. While he played for Doug Collins with both the Chicago Bulls and Washington Wizards, he spent most of his career under Phil Jackson. The pair won six championships together. And Jordan followed Jackson's lead, respecting him as an authority figure. 
James hasn't had the same stability with his head coaches. One 2015 Bleacher Report article said he "officially is NBA's hardest player to coach." Is this a fair assessment? 
Is James at fault for getting his coaches fired?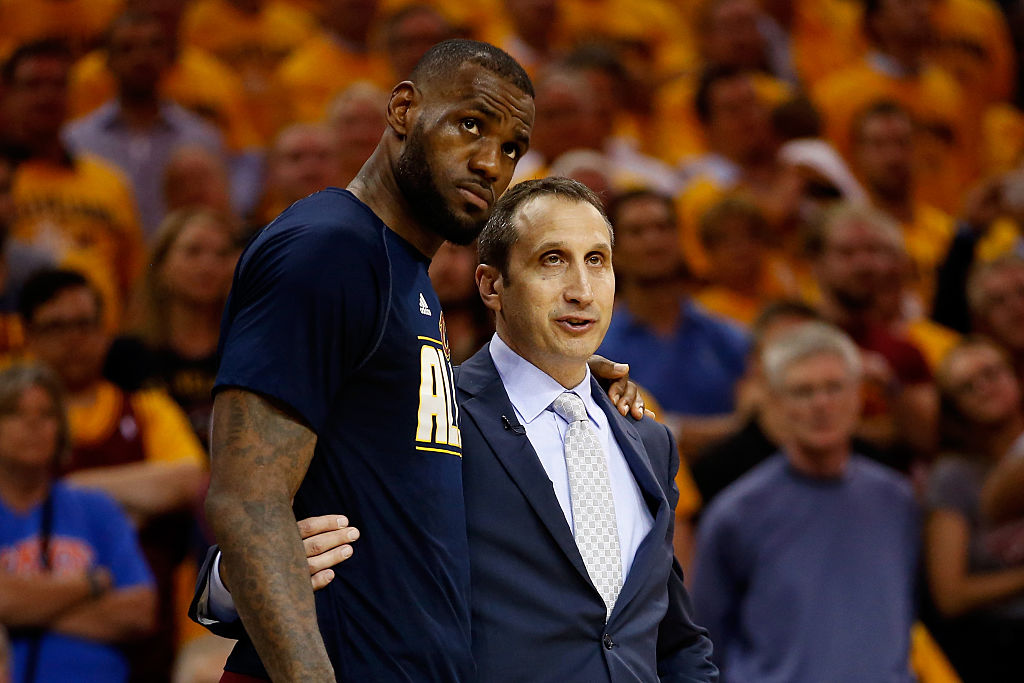 Two factors allow James to exercise control over his coaches: his talent and his power. 
The NBA star plays basketball at a higher level than just about anyone. Only a handful of players could claim they're better, and that's only because James is well into his mid-30s. He has a ridiculously high basketball IQ, making him a de facto coach on the floor. If James sees things one way and a coach sees them another, things will probably go James' way.
Why can't coaches do much about it? Because of James' power. Never have stars exerted more control than they do in today's NBA. They can shape personnel and on-court decisions. If a high-profile player wants a coach out, he'll likely get his wish. Look back on Dwight Howard's exit from the Magic earlier in the decade: Stan Van Gundy was fired before Howard left in an attempt to appease him. 
If anyone thinks the front offices of James' teams don't consult him on coaching changes, they're crazy. He likely has hiring and firing power, even if it's done in a subtle or indirect way. 
Coaches fired under James
During James' time as an NBA player, five of his coaches have been fired including:
Paul Silas
Brendan Malone
Mike Brown
David Blatt
Luke Walton
This list includes four Cleveland coaches as well Walton, who the Lakers relieved was relieved this past offseason. It's unclear how much control James had over each one's fate. It's likely he had more say in the decisions to fire Blatt and Walton, as they came later in his career when he was more established. 
The fact remains that the NBA caters to its star players. As long as James is unhappy with a coach, the possibility of a firing will remain high.
Follow more updates from Sportscasting on our Facebook page.