How Many Kids Does O.J. Simpson Have?
Ask any American about the most controversial athlete. Former NFL superstar O.J. Simpson is all but assured to be a name that comes to mind. His shocking murder trial changed the media landscape forever. His acquittal and subsequent crimes left the nation unsettled. So, what effect did that trial have on his kids and remaining family members?
After finishing with his legal troubles, O.J. Simpson returned to the public eye with a Twitter account where he speaks candidly on the gossip, sports, and politics of the day. This has led some to wonder if he has any family left, kids in particular. If so, do they still speak with their controversial father, and did O.J. Simpson keept his kids after his legal trouble?
O.J. Simpson's fall from grace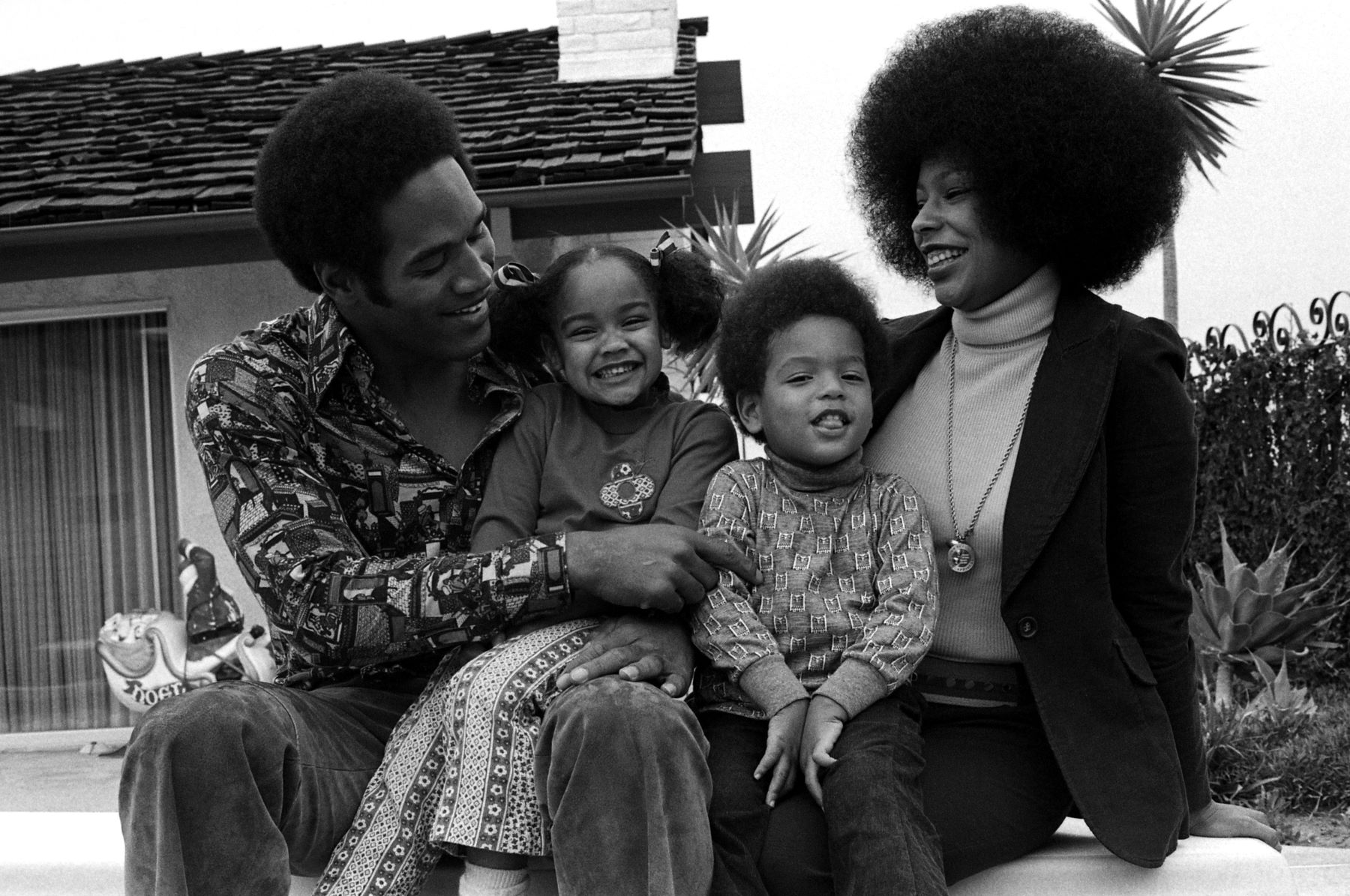 Before setting off a new era of 24/7 media obsession in the 1990s, O.J. Simpson was known for two entirely different things: football and acting. The Hall of Fame running back, with his iconic grin, was one of the few black athletes to unequivocally win the hearts of white America. It made for an easy transition to acting, starting with a successful run of Hertz commercials in the 1970s, the Washington Post reports.
After retiring from the NFL in 1979, Simpson went to Hollywood. Most famously, he starred in The Naked Gun in 1988. He had brilliant comedic chops, proving that he was a natural talent well beyond the gridiron. That all came crashing down when Simpson was charged with the murder of his second wife, Nicole Brown.
Simpson made the bizarre, infamous choice to flee rather than turn himself in for a police investigation. It led to a long, highly-publicized trial ending in his acquittal. He lost all of his cultural cache from his NFL and acting days. He compounded the feeling of animosity when he participated in a 2007 robbery to steal some of his sports memorabilia back. This time, according to ABC News, Simpson landed in prison.
Simpson's three kids from his first marriage with Marguerite Whitley
Simpson has three kids from his first marriage to Marguerite Simpson (nee Whitley). His oldest child, daughter Arnelle Simpson, was born in 1968. O.J.'s son Jason Simpson was born two years later. The couple had a third child in 1977, Aaren Simpson. However, Aaren tragically died in a tragic swimming pool accident. She fell into a pool unsupervised. Found unresponsive minutes later, she was in a coma for two days before dying on August 26, 1979. O.J. and Marguerite had divorced not long before her death, according to Bustle, turning a difficult time into an unbearable one for the family.
Arnelle Simpson has publically expressed hardships that she and her family had to go through in the aftermath of Nicole Brown Simpson's death, talking about the pressure her family was under, how she had to raise her younger brother, Jason, on her own, and that the family's money dried up due to legal fees, resulting in the loss of the family home. However, EurWeb reports that Arnelle still has a good relationship with her father, defending him in court during hearings and having the power of attorney over his affairs while he was in jail.
Jason Simpson has stayed far more out of the limelight than his sister. However, according to Celebs Burb, rumors and conspiracy theories swirled over the years that Jason might have been the one to kill his mother and Ron Goldman due to his troubled past that involved assault and dangerous weapons charges, as well as multiple suicide attempts. Currently, he works as a chef in Atlanta, Georgia.
Simpson's kids from his marriage with Nicole Brown
O.J. and Nicole Brown Simpson had two children together. Their daughter Sydney was eight years old when her mother was murdered, and their son Justin was five. Both kids have many memories of their mother and have maintained contact with their father to this day.
Today, O.J. is back in the lives of his two children with Nicole. After his release from prison, he settled into a routine of playing golf and periodically visiting his kids. They meet with a "no negativity" family policy. They simply focus on trying to enjoy their time together.
Heavy claims, via an anonymous source, that Sydney believes O.J. killed her mother and that she had to find a way to forgive him for the tragedy. However, Heavy also points out that a different report conflicted with this, saying that Sydney has never been sure what to believe about the case. She graduated from Boston University and owns her own business.
It is not known how Justin feels about O.J.'s trial and acquittal. He is more public than his sister and runs a successful real estate business featured on Facebook. He and his sibling periodically spend time with their father, often on the golf course in the Tampa Bay area.