MLB: Players Who Won Both the MVP and Cy Young in the Same Season
Los Angeles Dodgers pitcher Clayton Kershaw made history this week by joining an elite club in baseball history. Just one day after snagging his third National League Cy Young Award in four years, Kershaw was named MVP of the National League as well. While the Cy Young recognizes the best pitcher in each league every season, the MVP award is nearly always given to position players, not pitchers. In fact, since the introduction of the Cy Young in 1956, only 10 men before Kershaw have won both trophies in the same season. Many fans and writers take issue with the idea that a pitcher who often only plays once every few days (or in a starter's case, once every fifth day) could be more valuable than anyone else in his league, so it takes an extraordinary year for a pitcher to capture MVP honors.
Kershaw joined this exclusive group by putting up some ridiculous numbers as a starter. The 26-year-old Dodgers ace made 27 starts in 2014, posting a sparkling record of 21 wins and three losses. He struck out 239 hitters while only walking 31, and tallied a career-best ERA (earned run average) of 1.77, good enough to lead the National League for the fourth year in a row. He also finished off a half-dozen complete games this season, most in his career. Those 2014 statistics helped Kershaw earn the MVP selection over Miami's Giancarlo Stanton and Pittsburgh's Andrew McCutchen.
Let's dive into the record books and take a quick look back at the other players since 1956 who have pulled off the MVP/Cy Young double. (All statistics come from Baseball-Reference.com, with players listed in reverse chronological order.)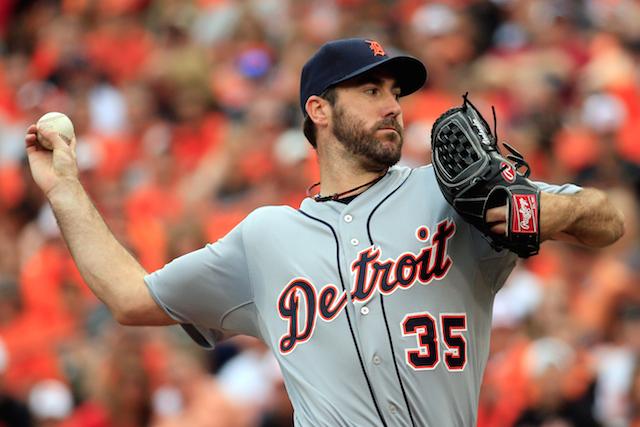 Justin Verlander, 2011
Tigers pitcher Justin Verlander (pictured) had a season to remember in 2011, throwing a career-high 251 innings, winning a career-best 24 games, striking out a career-high 250 batters, and compiling a career-low 2.40 ERA. That was enough to beat out Jacoby Ellsbury and Jose Bautista for the AL MVP.
Dennis Eckersley, 1992
Nearly 20 years earlier, Oakland Athletics closer Dennis Eckersley took home the AL MVP after making 69 appearances and finishing off 51 saves in 1992. Eckersley struck out 93 and walked just 11, with a record of 7-1 and an ERA of 1.91. He won the MVP over Kirby Puckett and Joe Carter, among others.
Roger Clemens, 1986
In 1986, Boston ace Roger Clemens went 24-4 in 33 appearances, struck out 238 hitters, and allowed 2.48 earned runs for the year in 254 innings pitched to win the first of seven career Cy Youngs. Clemens also topped Don Mattingly, Jim Rice, and the rest of the league in AL MVP voting.
Willie Hernandez, 1984
Tigers reliever Willie Hernandez made 80 appearances in 1984 (so much for that "only playing once every few days" argument) and struck out 112 opponents while only walking 36. Hernandez was 9-3 with 32 saves and a 1.92 ERA to take MVP honors ahead of Kent Hrbek and pitcher Dan Quisenberry (the AL Cy Young runner-up that year).
Rollie Fingers, 1981
Brewers pitcher Rollie Fingers won the AL MVP and Cy Young awards in 1981 after putting together a stunning 1.04 ERA for the season in 47 appearances. Fingers was 6-3 with 28 saves, striking out 61, walking 13, and only allowing nine earned runs all year. Fingers edged Rickey Henderson and Dwight Evans to capture the MVP.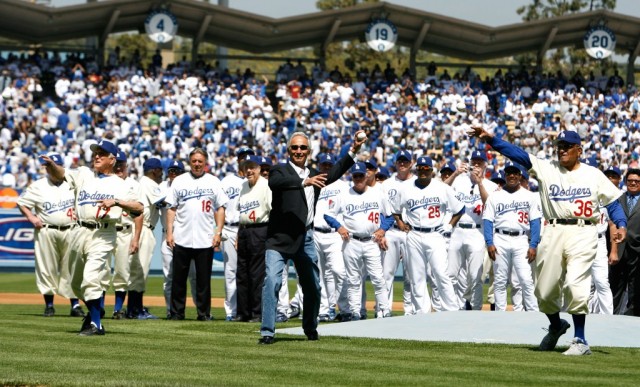 Vida Blue, 1971
Athletics star Vida Blue went 24-8 for Oakland in the 1971 season, logging a career-best ERA of 1.82 in a whopping 312 innings, which included eight complete-game shutouts. Blue, who struck out 301 hitters, beat teammate Sal Bando and a pair of Robinsons from Baltimore (Frank and Brooks) to win MVP.
Denny McLain, 1968
In 1968, the Cy Young-winning pitchers were named MVP in both leagues for the only time in history, including Detroit's Denny McLain. McLain, the last 30-game winner in baseball, threw 28 complete games and rolled up 31 victories that year. Three of the top four AL MVP vote-getters that year came from the world champion Tigers, led by McLain.
Bob Gibson, 1968
On the National League side, it was Cardinals standout Bob Gibson taking home the hardware in '68. Gibson, the last NL pitcher to be named MVP before Kershaw, edged out Pete Rose and Willie McCovey in the process. Gibson was 22-9 with a 1.12 ERA and 13 complete-game shutouts. He struck out 268 batters while walking just 62.
Sandy Koufax, 1963
Dodgers legend Sandy Koufax (pictured center) won his first NL Cy Young Award in 1963, striking out 306 hitters en route to a 25-5 record and 1.88 ERA. Koufax threw 311 innings and 30 complete games that year. His season was good enough to win MVP as well, ahead of Dick Groat and Hank Aaron.
Don Newcombe, 1956
In the first year the Cy Young was given out (and back when there was only one for all of baseball instead of an AL and NL version), L.A.'s Don Newcombe (pictured right) became the first-ever player to win it and MVP both. Newcombe was 27-7 in 268 innings for the 1956 Dodgers, taking MVP over Sal Maglie and Hank Aaron.