How Many Sacks Did Michael Strahan Have in His Career?
It's hard to turn on your TV these days without seeing Michael Strahan. He's a morning show host, NFL analyst, and celebrity endorser extraordinaire. But many NFL fans remember Strahan as one of the greatest pass rushers of his era with the New York Giants.
When he played, Strahan was an absolute master of the sack. But how many did he total for his entire career?
Michael Strahan's storied career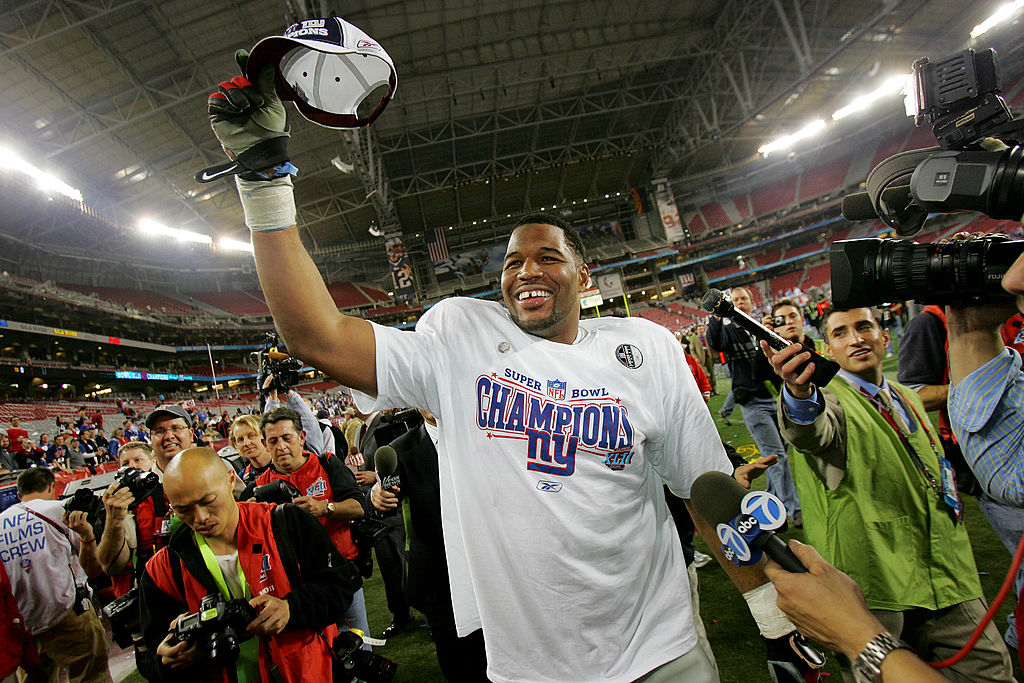 The New York Giants selected Strahan with the 40th overall pick in the second round of the 1993 NFL Draft. The Texas Southern alum played 15 seasons with the Giants. Here's what he accomplished during his career: 
216 games played
656 solo tackles
24 forced fumbles
15 fumble recoveries (one returned for a touchdown)
Four interceptions (two returned for a touchdown)
Seven-time Pro Bowl selection
Four-time All-Pro selection
2001 AP Defensive Player of the Year
Strahan went out on top. He played a critical role on a Giants' defensive front that got in Tom Brady's face throughout Super Bowl XLII. His skills helped the Giants knock off the previously undefeated New England Patriots in a stunning upset. 
The Houston native has enjoyed a successful post-NFL career. Strahan is an NFL studio analyst for Fox. He's also a host of Good Morning America on ABC. 
Strahan's sack record
When it comes to sacking the quarterback, Strahan holds one notable record: He has the highest number of sacks in a single NFL season with 22.5. It came during the 2001 season and was one of only two times Strahan led the league in sacks (the other time was in 2003 with 18.5 sacks). 
Strahan's record did not come without controversy. He entered the final game of the Giants' season that year one sack short of the record. Despite terrorizing offensive lines all year, in his final game against the Green Bay Packers, Strahan couldn't get to quarterback Brett Favre most of the day.
When the game was no longer in doubt, Favre rolled out right and ran into Strahan, essentially gifting him the record. The stunt shouldn't detract from Strahan's amazing season, however.
The defensive end reflected on the record in 2013: "I didn't have a sack in the first three weeks of the season. So from four weeks on — 13 games, 22.5 sacks. That's hard to match, and I've never spoken like this about it … but I always have to say, if you don't like it, then break it."
How many sacks did Michael Strahan have in his career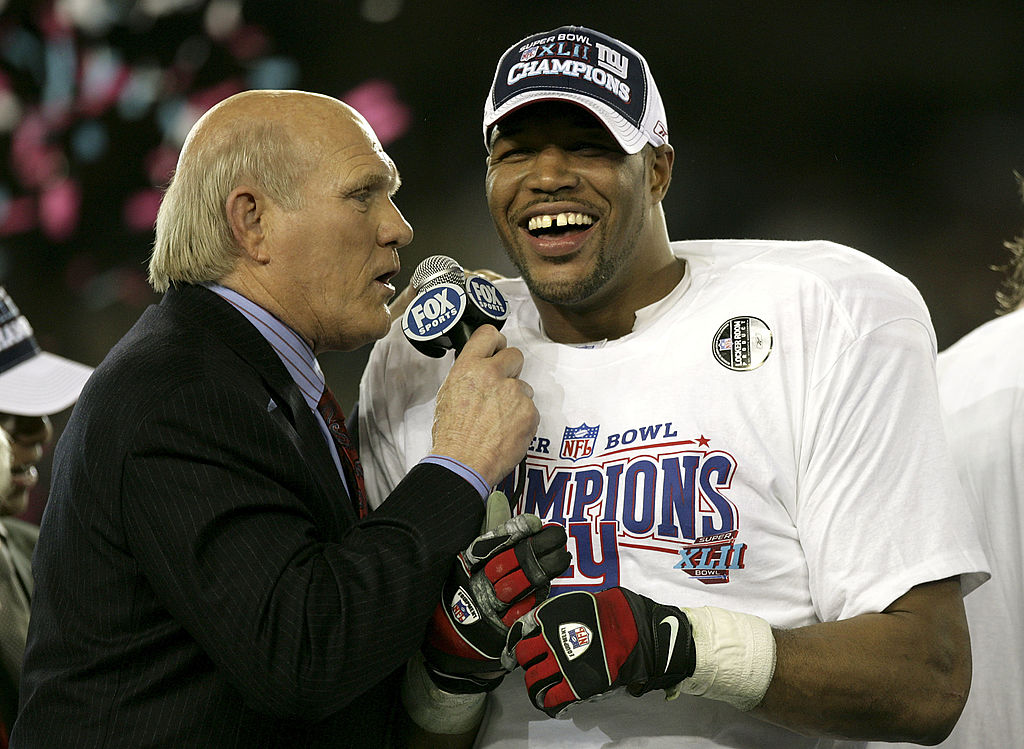 Strahan finished his career with 141.5 sacks. This puts him behind only Bruce Smith (200), Reggie White (198), Kevin Greene (160), Julius Peppers (159.5), and Chris Doleman (150.5). 
That's exclusive company. To truly understand just how great Strahan was, it helps to look at some of the legendary players he finished ahead of: 
DeMarcus Ware (138.5)
Jared Allen (136)
Lawrence Taylor (132.5)
Derrick Thomas (126.5)
Dwight Freeney (125.5)
One caveat to Strahan's greatness: the sack wasn't recorded as an official statistic until 1982. So it's possible that he'd be further down the all-time list (or not hold the single-season high) if sacks were officially counted before then.
Former Los Angeles Rams' pass rusher Deacon Jones would likely be in the mix. But no matter where he stands on the all-time list, Strahan's place as an all-time great at tackling the quarterback in the backfield is secure.