How Many Spots Did Cori "Coco" Gauff Move Up in the WTA Rankings?
Cori "Coco" Gauff's performance at Wimbledon became one of the biggest stories of the tournament. At just 15 years old, Gauff managed to not only qualify for a spot in the tournament, but to make the most of that opportunity with an impressive run into the Round of 16 that included upsets against Venus Williams, Magdalena Rybarikova and Polona Hercog.
Gauff's dream run eventually came to an end at the hands of Simona Halep, who would go on to win Wimbledon Championship. Coco Gauff's performance boosted both her popularity in the tennis world and her ranking in the Women's Tennis Association. Here's a look at how much her ranking improved and details on when we might see her next.
Gauff jumps 172 spots in the WTA Rankings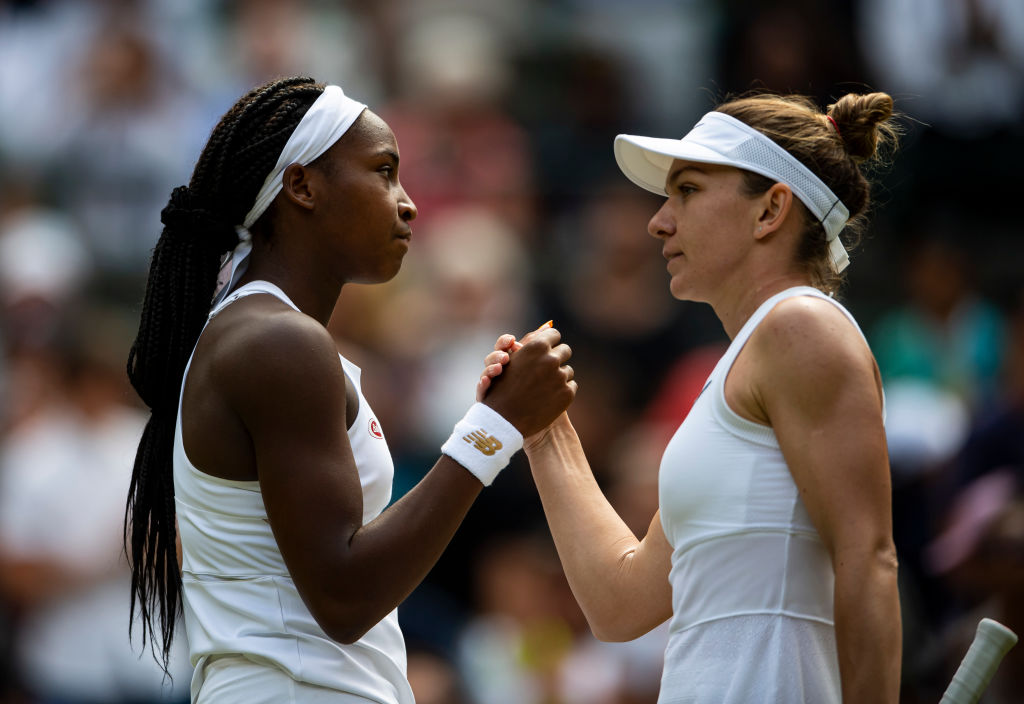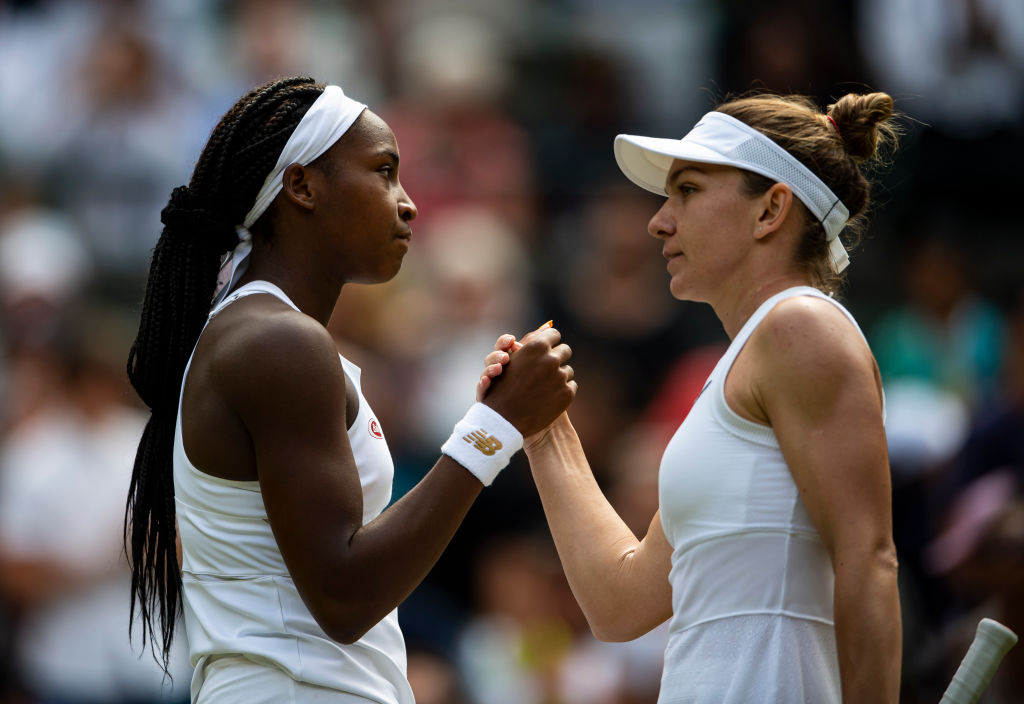 Cori Gauff entered the Wimbledon Championships ranked 313th in the WTA Rankings. By getting through qualifiers and then proceeding to win three matches in the tournament, Gauff managed to jump up 172 spots in the rankings to No. 141 in the world.
Simona Halep jumped three spots from No. 7 to No. 4 for winning the event. Runner-up Serena Williams climbed one spot from No. 10 in the rankings to No. 9.
How Gauff's ranking compares to other young players
Coco Gauff is one of only four 15-year-olds currently ranked in the WTA Rankings. The other three are far below Gauff in the rankings as they all currently rank outside of the top 700.
Gauff's unprecedented surge in the rankings has bumped her all the way up to No. 3 in the world among players under the age of 18 behind only Amanda Anisimova (ranked 23rd overall) and Whitney Osuigwe (ranked 110th overall), who are both 17 years old. Even among players ranked under the age of 21, Gauff sits in the top 20.
Where we'll see her next
So when will we get another chance to see Coco Gauff on the court? Unfortunately, the answer to this question is complicated.
The WTA introduced schedule restrictions on players aged 17 and under in 1994. These restrictions will only allow Gauff to play in 12 events this season as a 15-year-old, and she has already played in 10 so far in 2019 including Wimbledon.
Roger Federer has been an outspoken critic of these rules. "I think it would be nice, you know, if they could play more. I feel like it puts, in some ways, extra pressure on them every tournament they play. It's like their week 'This is now where I finally am allowed to play, I have to do well,' right? I'm not sure if it's maybe to some extent counterproductive."
Even Gauff herself doesn't know where her next appearance will be. "I don't know my schedule right now because I wasn't expecting to be here. But my next goal would be to win the next tournament I play. I don't know what the next tournament will be."
As much as tennis fans would love to circle their calendars for when they can see the 141st ranked women's tennis player in the world back in action, for now, they will have watch and wait.