How Many Tight Ends Were Drafted Before Travis Kelce?
Plenty of NFL fans already know his name, but with the Chiefs entrance into the Super Bowl this season, the entire world will know Travis Kelce. The 30-year-old has emerged as one of the best tight ends ever.
But did you know he wasn't even the first tight end picked the year he was drafted? Several tight ends were picked before him, making the front offices that passed on Kelce look foolish.
Travis Kelce's NFL career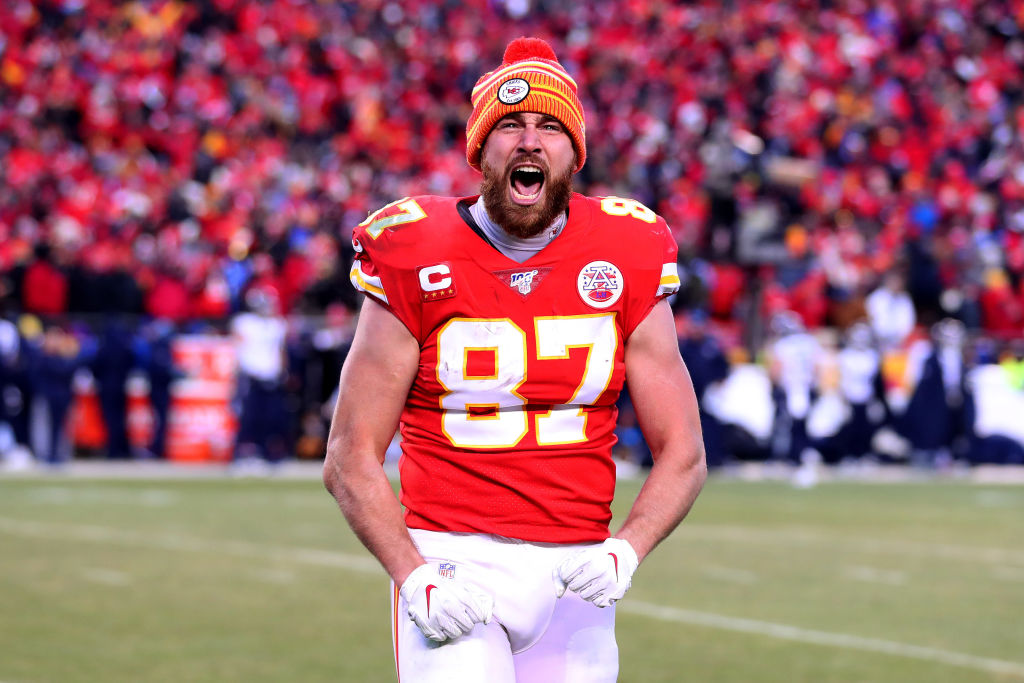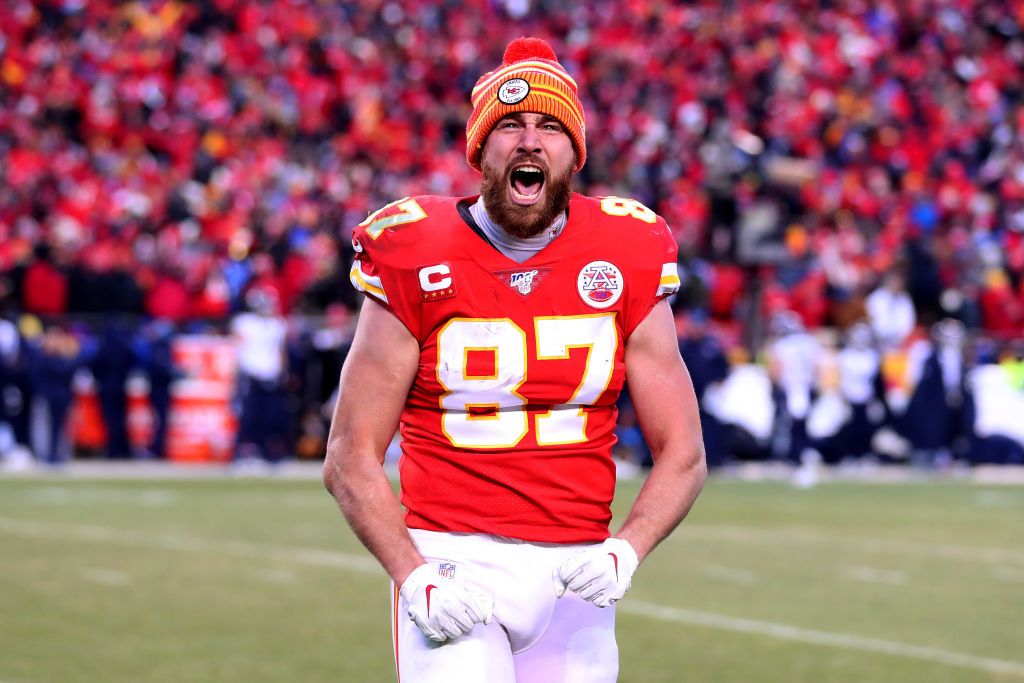 Kelce played college football for the University of Cincinnati Bearcats. The Chiefs made him a third-round selection in the 2013 NFL Draft, picking him with the No. 63 overall pick.
The star tight end is now one of Kansas City's most dynamic offensive weapons. He helps them stretch the field and is a reliable option for quarterback Patrick Mahomes. Here are his career accomplishments so far:
96 games
507 catches
6,465 receiving yards
37 touchdowns
Two-time All-Pro selection
Five-time Pro Bowl selection
Ask anyone who knows anything about football, and they'll tell you Kelce is one of the NFL's best at his position. Pro Football Reference compiles similarity scores for NFL players to give context to their careers and statistics. Here are the players Kelce compares favorably to:
Mike Ditka
Kellen Winslow
Todd Christenson
Henry Childs
Frank Wycheck
Jimmy Graham
Dave Casper
Rich Caster
To put those names into an even more clarified context: Three of those names (Ditka, Winslow, and Casper) are in the Pro Football Hall of Fame.
The tight end drafted before Travis Kelce
If the 2013 NFL Draft was redone today, it's a lock that at least one team would take Kelce well before the 63rd pick. It's also a lock that Kelce would go before most of the tight ends who he was picked after. But one tight end proves to be a rival to Kelce in terms of effectiveness.
Along with Kelce, the Philadelphia Eagles' Zach Ertz has been one of the best tight ends in football over the past several seasons. The Eagles chose him with the 35th pick in the second round of the same draft. Here are Ertz's career numbers:
106 games played
525 receptions
5,743 receiving yards
35 touchdowns
Three-time Pro Bowl selection
Kelce may have a slight edge in the numbers department. But any poll of the NFL's greatest tight ends will include these two in their top three. Selecting Ertz before Kelce may not have been exactly correct, but it's a defensible pick. Ertz has been outstanding in Philly.
What about the other tight ends who went before Kelce?
How many tight ends were drafted before Travis Kelce?
There were exactly four tight ends drafted before Kelce. Those players were:
Tyler Eifert, Cincinnati Bengals (first round, 21st)
Zach Ertz, Philadelphia Eagles (second round, 35th)
Gavin Escobar, Dallas Cowboys (second round, 47th)
Vance McDonald, San Francisco 49ers (second round, 55th)
Of those tight ends, the biggest disappointment was probably Escobar. He last saw NFL action with the Baltimore Ravens in 2017. He played only two games that season after failing to catch more than 10 balls in a season in four years with Dallas.
Both Eifert and McDonald are still in the league; they aren't bad players by any stretch of the imagination. However, none of them (except maybe Ertz) can hold a candle to Kelce. It just shows how hard it is to draft NFL players. The Chiefs did get it right and will benefit from their foresight on Super Bowl Sunday. 
Follow more updates from Sportscasting on our Facebook page.